This Romantic Rooftop Cafe in Pampanga Will Make You Believe in Love Again
It's an Instagrammable dream!
by Jon Christoffer Obice | June 23, 2021
There are many ways to show your significant other how special they are, but if you want to (literally) go the extra mile, why not take them on a romantic out-of-town date? Make great memories and fall in love all over again at this stylish and charming cafe under the starry skies of Angeles City, Pampanga. And if you're single, just come for a great ambiance with your friends!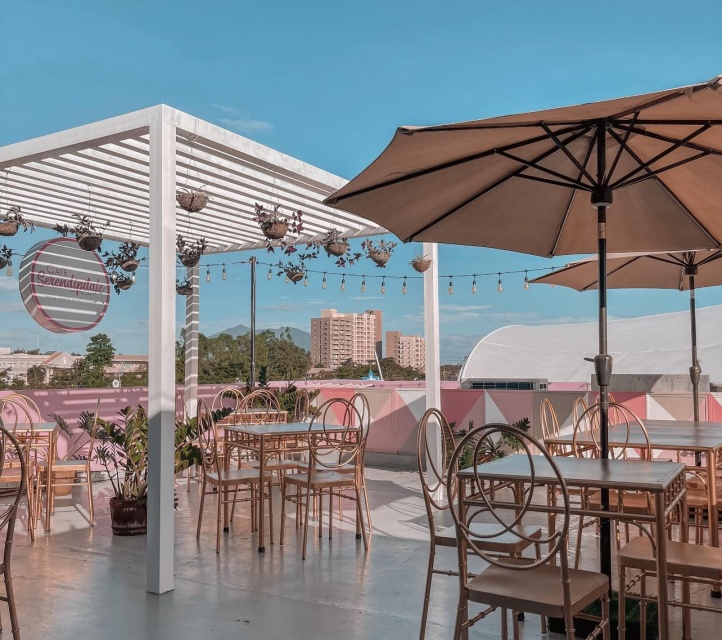 Cafe Serendipitale
This dreamy cafe is located in Angeles City, Pampanga just a little under 2 hours away from Metro Manila. The cafe is well-known for its rooftop location — just imagine dining under starlit skies!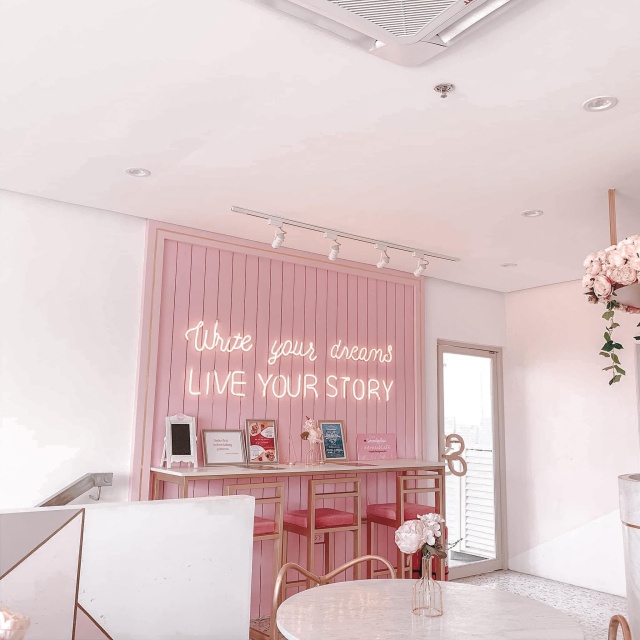 Aside from the stunning views of the city from the restaurant's open space, Cafe Serendipitale also serves great comfort food, including crowd favorites such as coffee, milk tea, pasta dishes, sandwiches, and delectable desserts (their cheesecake selection is to die for).
The cafe is open from Tuesdays to Saturdays starting 10 am-9 pm. According to their website, Cafe Serendipitale is a dream come true, hence the name. Serendipity means finding something good without looking for it and that's what the place hopes for when visitors come to dine and relax with their loved ones, away from the noise and buzz of the metro.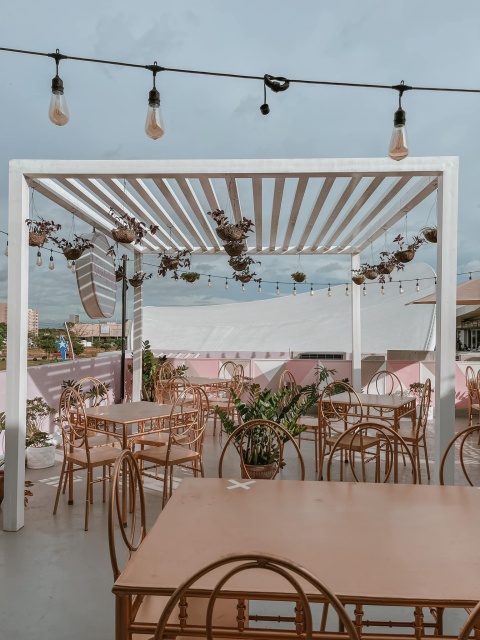 Perfect barkada spot
While the cafe is perfect for romantic dates with your significant other, they also cater to a wide array of customers ranging from barkadas looking to chill and talk over coffee to traveling families craving a good meal after spending time on the road. 
Whether you're a first-time visitor or a regular customer, this cafe makes a worthwhile visit. Visiting this Instagrammable spot is a perfect time to share wonderful stories with your favorite people over refreshing drinks. In this cozy den, everyone is welcome to have moments of their own.
New York-style themed cafe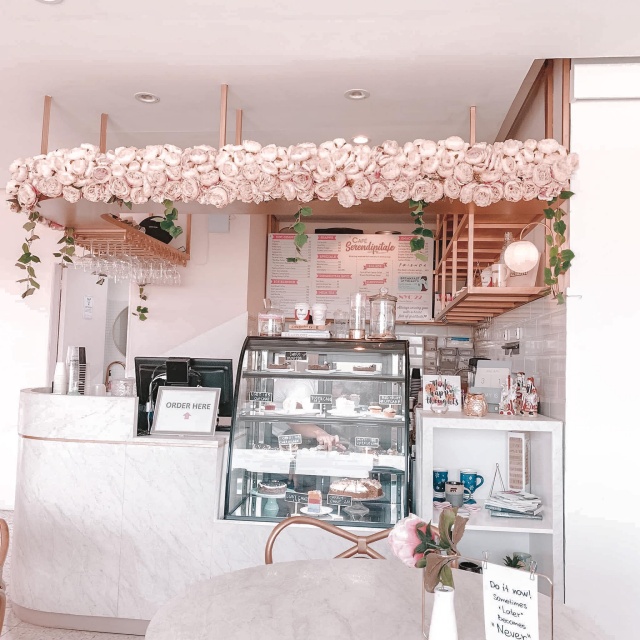 Cafe Serendipitale's theme and interiors are inspired by the little coffee houses in New York City. The cafe gives off a hipster, feminine vibe with a touch of rose gold in every Instragammable corner. They also have potted plants, aesthetic vintage lights, and their coffee and tea selections are also pretty photogenic. 
Impressive coffee, tea, and food menu for every palette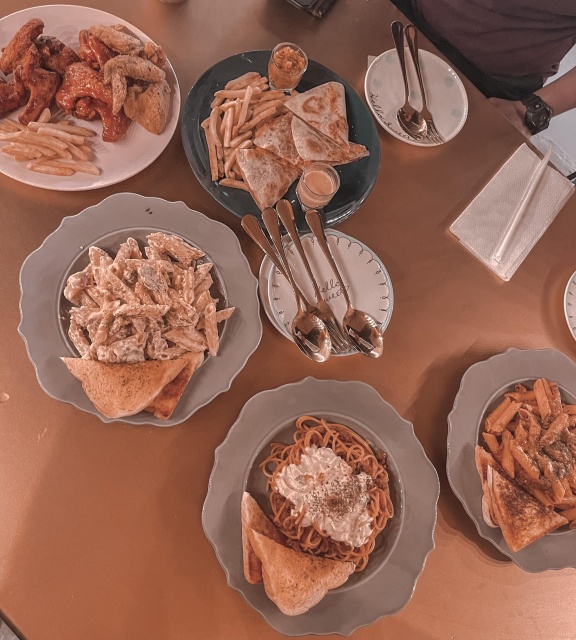 The cafe also boasts an impressive selection of refreshing drinks and comfort food. You can also treat yourself with refreshing cocktails and mocktails that are best shared with your closest friends.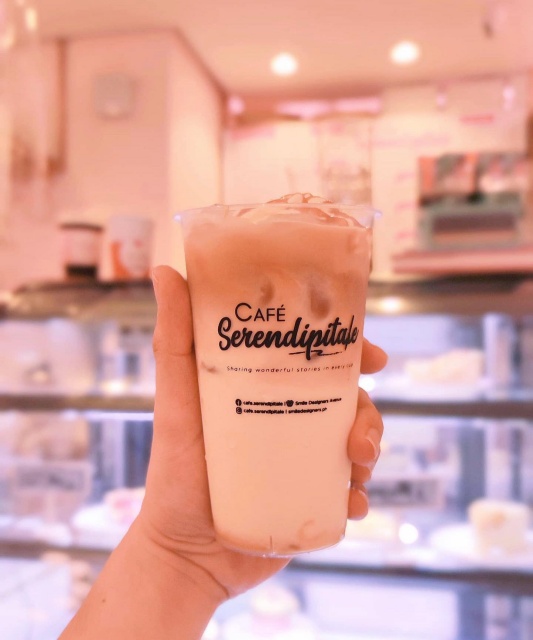 Their food menu serves Hollywood-inspired dishes like the Gossip Girl Pasta de Sardine and Brooklyn 99 Penne Carbonara. Also make sure to try the Breakfast at Tiffany's Souffle Pancake and the Empire State Fish and Chips.
If you would like to visit this wonderful gem in Angeles, you can visit its official Facebook page and Instagram for more information.
READ MORE:
LOOK: This Bamboo House in Pampanga Will Give You a Stunning View of Mt. Arayat
Get Away in Style at This Modern Airbnb in Pampanga
LOOK: This Old Warehouse in Pampanga Will Be Your Dream R&R Location
Next Time You're in Pampanga, Make Sure to Visit this IG-Worthy Café
Pretty Cafes in Pampanga That You Should Visit for an IG Snapshot