This Beautiful Airbnb In Batangas Has the Most Breathtaking View of Taal Lake
It's not every day that you get to wake up to a view like that.
by Bianca Katipunan | November 02, 2020
Want to see Taal Lake from above? This breathtaking Airbnb will show you a whole new side of Batangas. Complete with an infinity pool, get away from everything and spend time with your family at this beautiful rest house in Batangas.
John's hammock vacation home
Located in Mataas na Kahoy in Batangas, this beautiful vacation home sits on top of the hills surrounding Taal Lake. The stay is surrounded by trees so guests are sure to feel welcomed by nature. If you want to admire the twinkling stars at night, you can also set up a tent outside.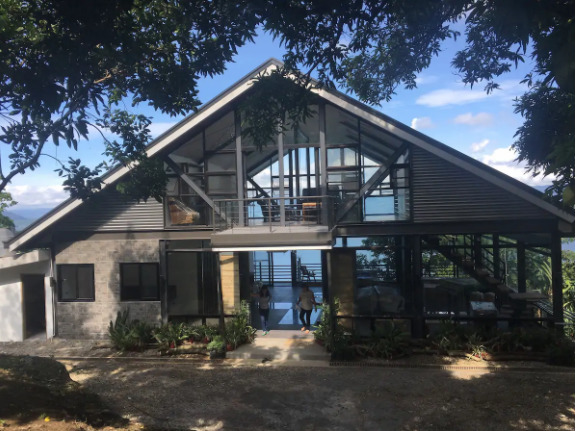 The wide glass windows surrounding the house will give guests a better view of Taal lake. The stay has 4 bedrooms in total which makes it perfect for big groups. Guests can spend a quiet afternoon in the attic while admiring the amazing view of Taal Lake.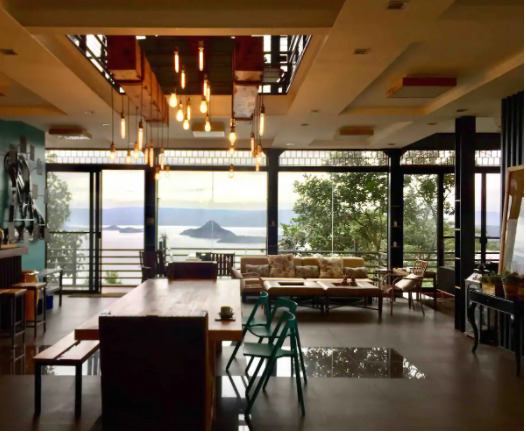 Its modern, spacious interiors will tempt you to spend the entire day lounging around in the living room, surrounded by the sound of birdsong. The cool breeze is sure to keep you refreshed while you take some time to yourself. At night, you can admire the stay's beautiful lighting or simply turn the lights off and admire the night sky.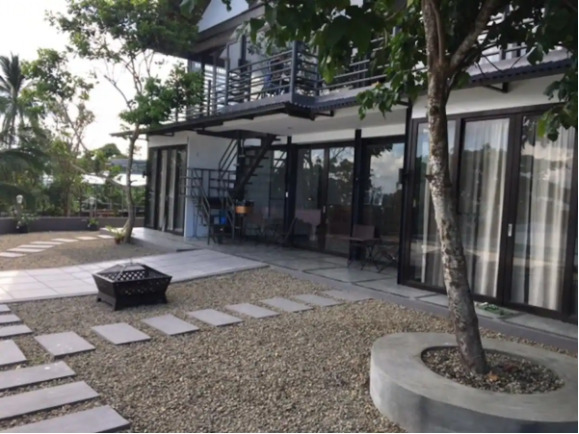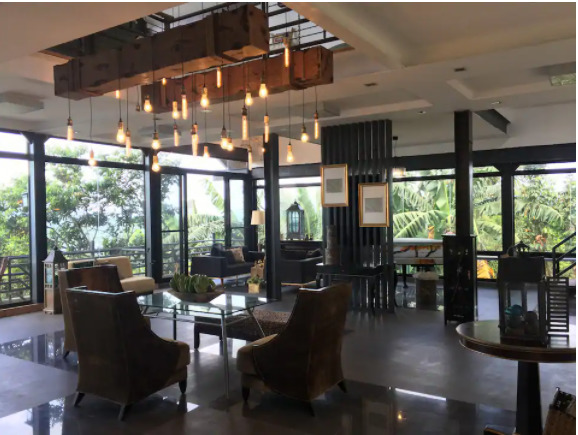 Have a break at the house's balcony, where you can enjoy warm coffee while reading a book or simply admire the beautiful view that surrounds the place. Tagaytay's cool breeze and fresh air will surely make you feel recharged and ready for the weekday.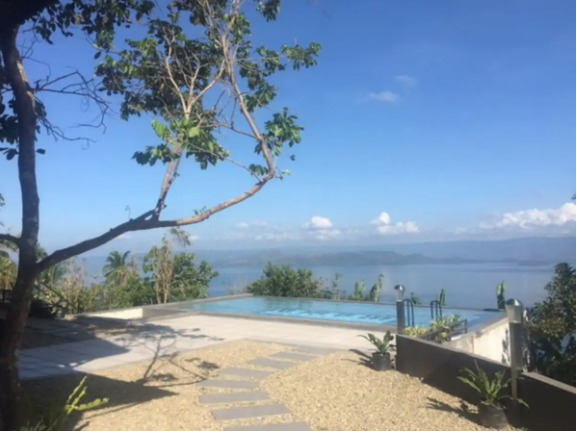 Take a dip at their infinity pool as you admire the beautiful few of Lake Taal. The pool's piano flooring adds an artistic twist to the already amazing home. After spending the day swimming, get ready to cook delicious food in the stay's modern-day kitchen. Other outdoor activities like trekking are also available upon request.
What are you waiting for? Spend a weekend at this beautiful rest house!
For more information about this stay, visit their page here.