Best Free Apps You'll Swear By On Your South Korea Trip
Need a map? A translator? We got you.
by Andy Flores | December 03, 2019
There seems to be an app for every visitor's need when traveling to South Korea. From maps to translators, these apps will tell you that they'll make your trip a tad lot easier, but don't be too quick to go on a downloading spree! Install only what you really, really need and save your mobile phone's storage for picture-perfect moments along the way.
To help you prepare for your upcoming trip, we pulled up a list of the only apps you'll ever need as you explore the Land of the Morning Calm. And, oh, they're absolutely free, too!
Visit Korea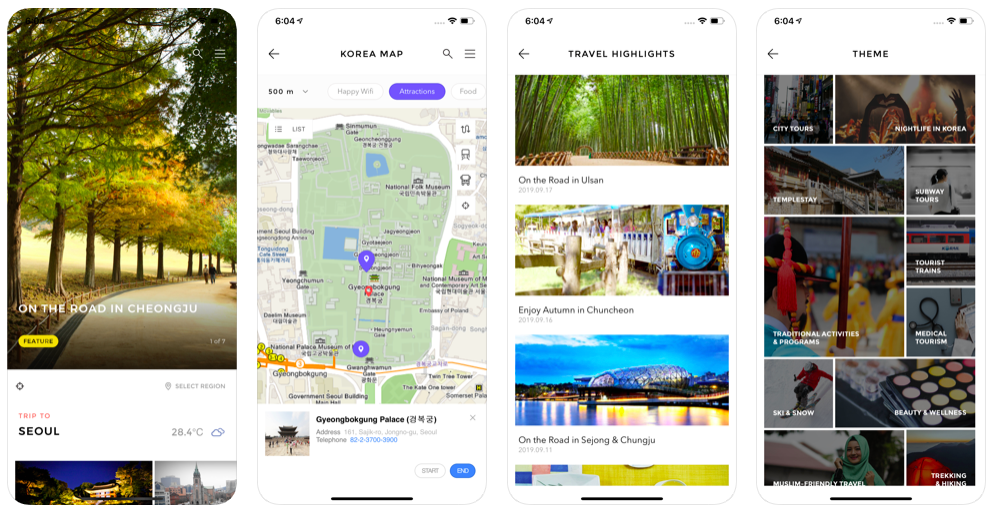 The best time to download this app is before your trip, as it will save you a lot of time working on your itinerary. Created by the Korea Tourism Organization, Visit Korea is the ultimate app that answers the big question that is "What should I do in Korea?" It is packed with all the essential information you want to know about the country's top attractions, including the address, contact number, operating hours, and transportation details. It also features exclusive content like tour courses that will make crafting your daily schedule a breeze.
Download it here: Android | iOS
Naver Map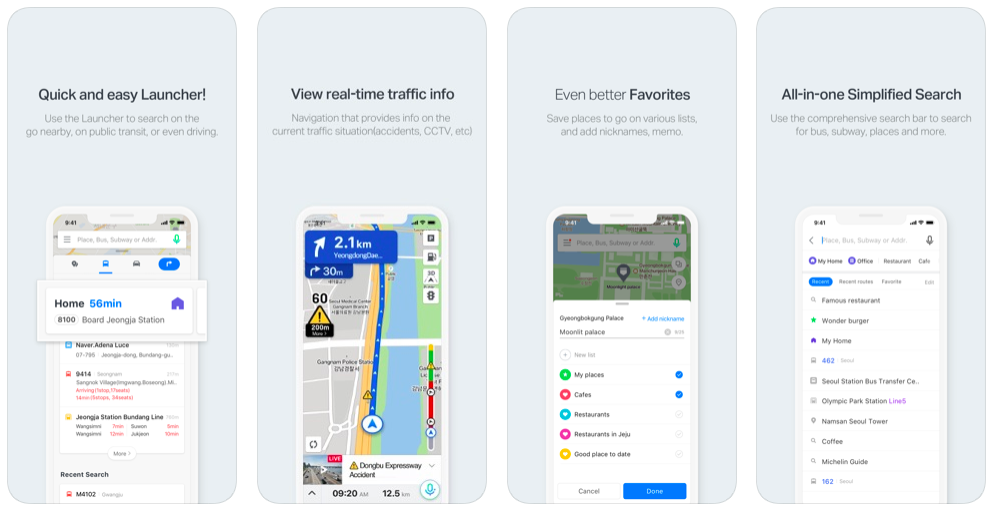 Most first-timers in South Korea wouldn't even consider having this app on their mobile devices because "there's Google Maps, anyway." Well, guess what? Google Maps doesn't work well in South Korea, as the government strictly prohibits exporting local mapping data to foreign companies due to the threat of information leaking to North Korea. And if you do use Google Maps in South Korea, chances are, you'll end up feeling more lost than you already are. You can avoid this mishap by downloading Naver Map, instead. Call it the Google of Korea, Naver is the leading web portal and search engine of the country, and Naver Map is among their most-used apps. Even locals trust it, so why wouldn't you? Don't worry—it has an English version that's incredibly user-friendly.
Download it here: Android | iOS
Subway Route Planner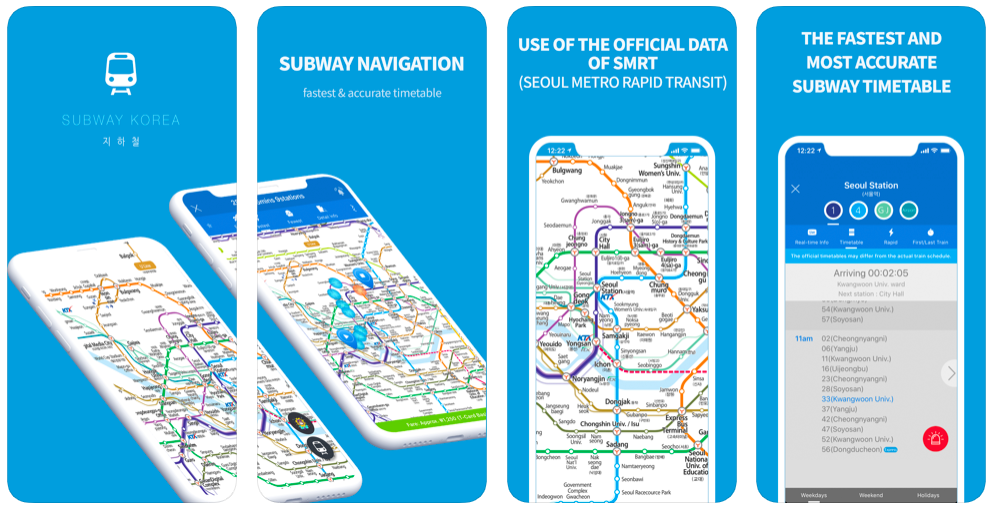 South Korea boasts some of the most efficient subway systems in the world, but they can also be a little bit confusing, especially to foreigners. To easily get from one subway station to another, make sure you have a subway route planner on your mobile phone. If you're traveling mainly around Seoul, you can download Seoul Subway or KakaoMetro. But if you're venturing to other cities such as Busan, Daegu, and Gwangju, download Subway Korea—it's an all-in-one app for all the major subway lines in the country.
Download Seoul Subway here: Android | iOS
Download Kakao Metro here: Android | iOS
Download Subway Korea here: Android | iOS
Mango Plate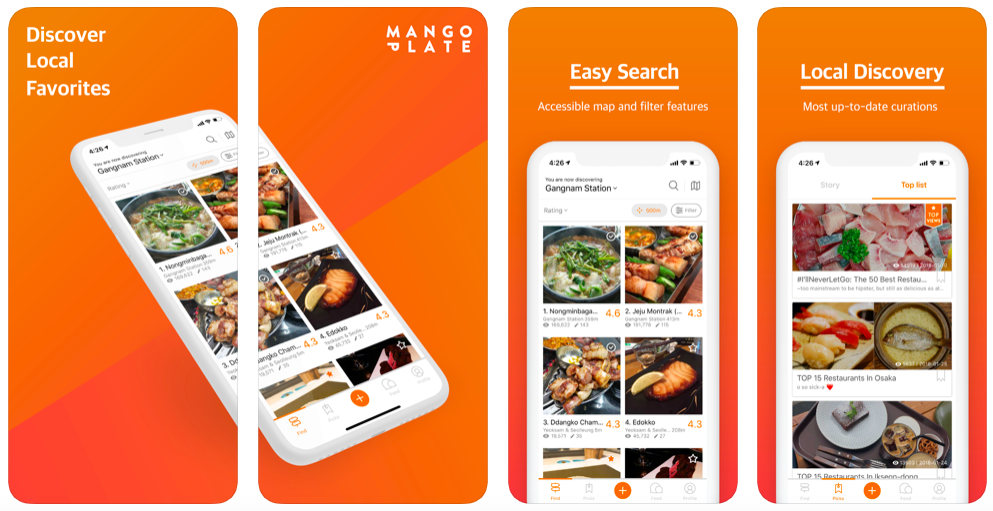 When it comes to searching for the best restaurants to hit in South Korea, the perfect app to check is Mango Plate. A foodie's best friend in SouKor, it won't just show you the best rests and cafes near you, but also help you find great places where you can satisfy your cravings (chimaek and samgyupsal, anyone?). And since the ratings are given mainly by locals, you get the confidence that a particular place is really good if it's top-starred.
Download it here: Android | iOS
Papago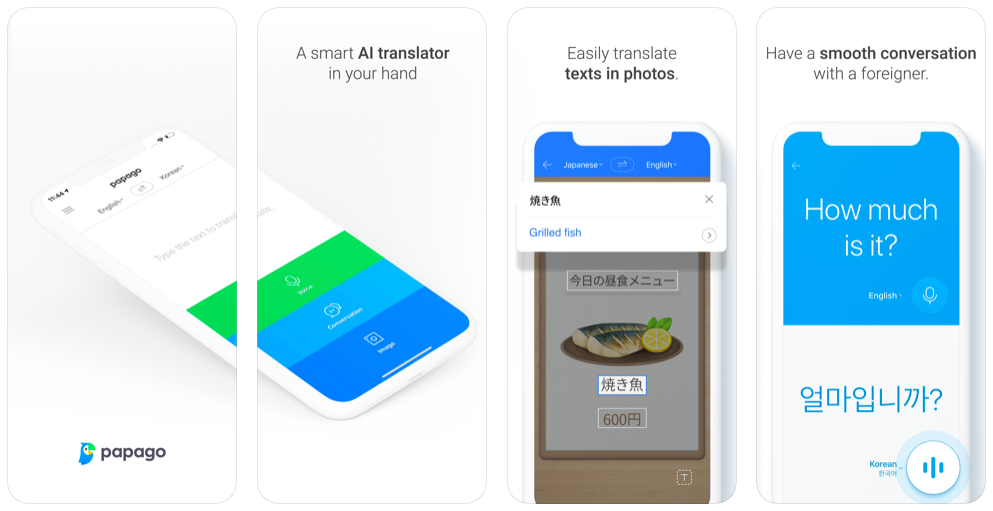 Overcoming the language barrier can be awfully frustrating at times, which is why it's a must for you to have a trusty translator app that you can turn to. While Google Translate is an obvious option (it works alright in South Korea), it would be smart to have another translator to back you up. Enter Papago—a multi-lingual translation cloud service from Naver that can translate over a dozen languages through a neural machine, meaning it learns from its mistakes and picks up the types of translations that the user requires. Pretty cool, huh? It can also directly translate spoken words or images carrying the words or characters you couldn't understand.
Download it here: Android | iOS
Got other app recommendations? Share them with us below!