10 Relaxing Airbnb Getaways in Rizal for When You Need to Recharge in Nature
You don't have to go very far to get that relaxing staycation you've been craving for.
by Kyzia Maramara | March 09, 2020
A mere 2-hour drive from the heart of Manila, Rizal remains one of the best weekend destinations for city-dwellers. There's never a shortage of resorts, activities, and nature to satiate and refresh the weary soul. Schedule for some R&R at one of these pretty Airbnbs!

Maddie's Mi Santorini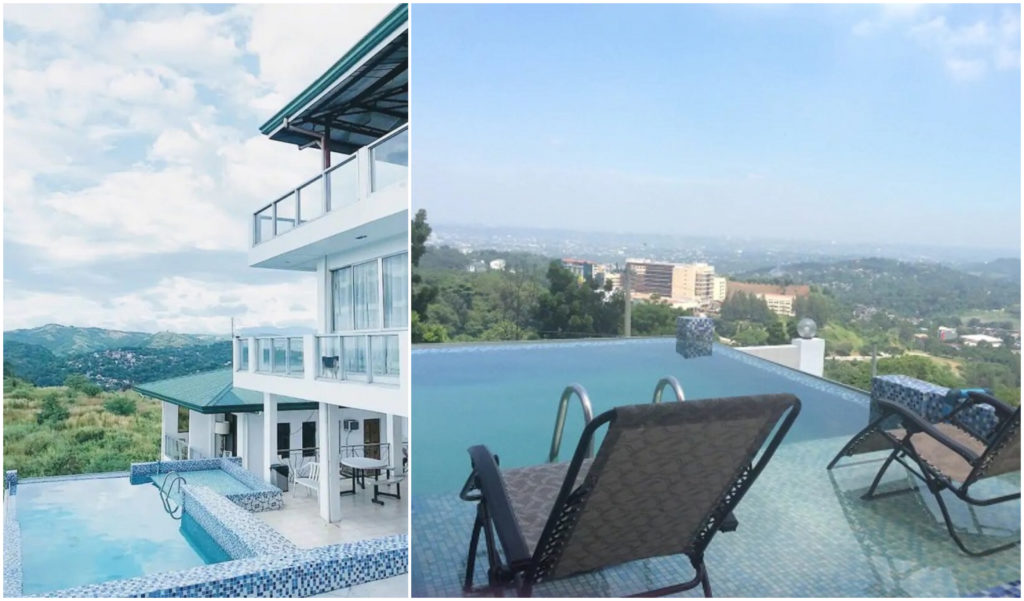 Along Sumulong Hi-way, beside Cloud9, Antipolo
16 guests · 3 bedrooms · 1 Common space
Rate starts at P9,999/night
Renting this entire villa lets you watch the sunset on the city while you're comfortably dipping in the infinity pool. You'd have the place all to yourself and your 15 other friends or family (max). Aside from the infinity pool, there's also a kiddie pool, a roof deck with a 360 view, and a pool lounge.  The rooms have WiFi and cable TV if staying connected to the world is your idea of a retreat, although, with a place as breathtaking as this, that might be the last thing on your mind.
Previous guests have used the beautiful villa for weddings, prenups, birthdays, and reunions.
Villa Elisha – A Forest Hideaway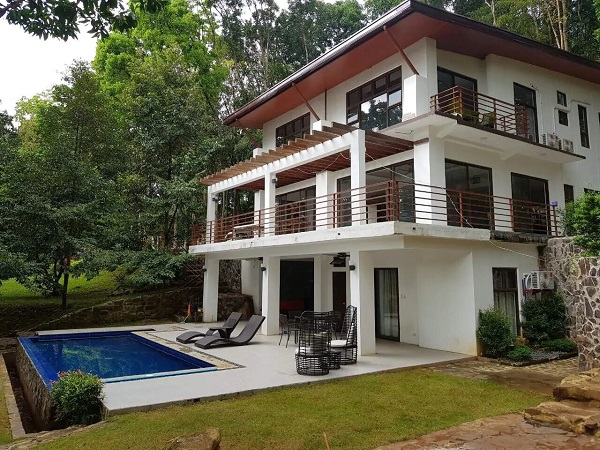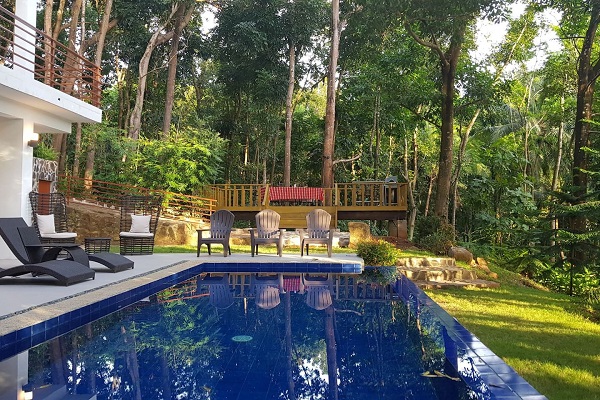 Phillip's Sanctuary Eco-Resort, Antipolo
15 guests · 3 bedrooms · 1 common space
Rate starts at P25,000/night
Situated at the foot of the Sierra Madre Mountain Ranges and tucked into the woods of Phillip's Sanctuary Eco-Resort, Villa Elisha is the very definition of a quiet retreat in the middle of nature. The place might not have breathtaking panoramic views but it does have a private forest that allows for hiking and walking trails during your visit. It's your own private garden, and that's not even the best part. Guests can swim, fish, bike, and do many more activities in the Villa. Kids can have fun at the obstacle courses, hanging bridges, and picnic areas. For an added fee, guests can also try the zipline and access the bonfire area.
It's important to note that there is no WiFi in the facility and the signal is spotty but that's okay, you're there for resting and immersing in nature, right?
Secluded Bungalow near Robinsons Place Antipolo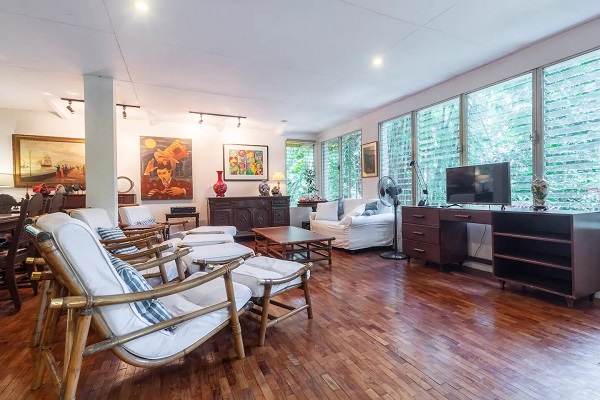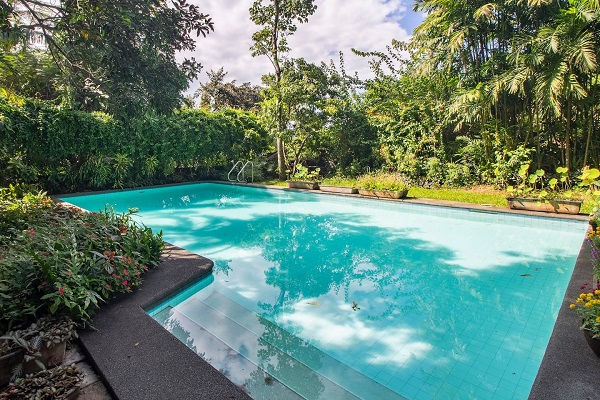 6 guests · 2 bedrooms · 3 beds · 2 baths
Rate starts at P6,500/night
Sometimes you just have to have a change of environment in order to function properly. This secluded and romantic bungalow is located in a densely planted property that's only a 2-min drive from Robinsons Place Antipolo. We cannot gush enough of how relaxing and quiet the entire property is. The house is spacious enough and the gardens are peaceful. Guests have access to the whole house, adjoining garden, and the pool area. The host, Ignacio, which is also a Superhost BTW, has declared the internet connection to be "very good" so you won't have a problem catching up on your workload.
Quiet Retreat in Hilltop Home, Timberland Heights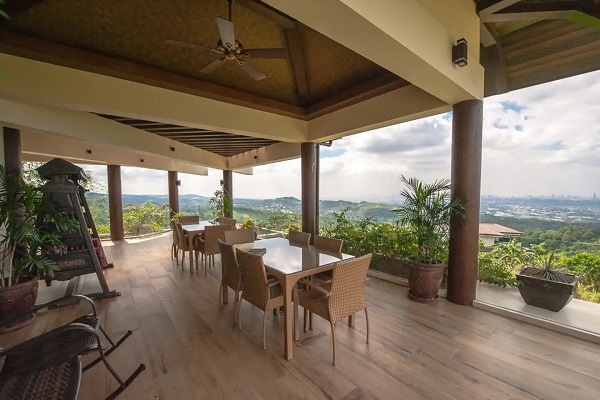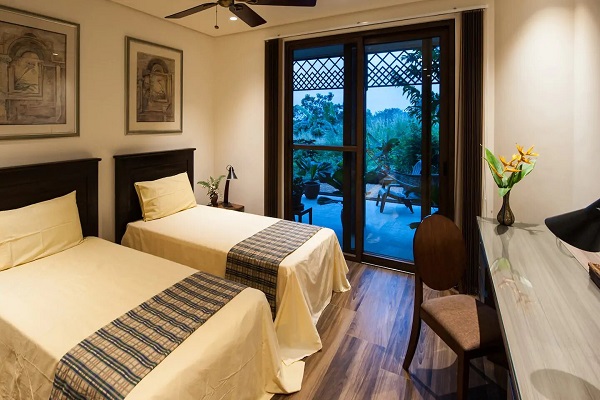 Timberland Heights, San Mateo, Antipolo
3 guests · 1 bedroom · 2 beds · 1 private bath
Rate starts at P2,950/night
This home is hosted by a Superhost who has traveled to over 90 countries and is a semi-retired photographer, broadcaster, and media consultant. The home is located in a secure rural subdivision on a ridge in the Sierra Madre hills. It has a 270-degree view of the whole of Metro Manila and also of the breathtaking sunsets that paint the sky various colors every sunset.
The rooms have high-quality beds and linen, air conditioning, TV, a well-stocked bar fridge, and WiFi. Your stay will be akin to a stay at a four-star hotel, the best part is that they serve breakfast!
Kamp Maysawa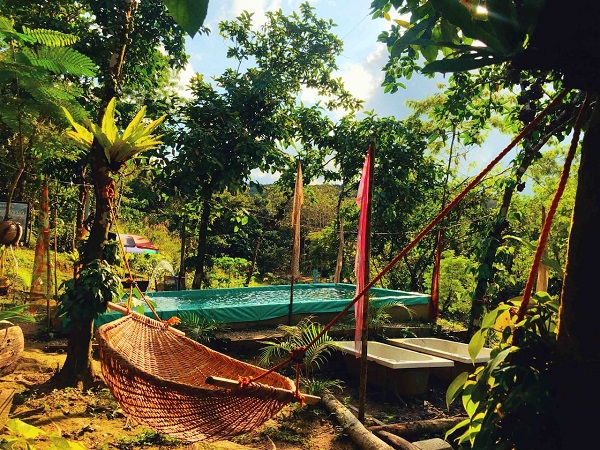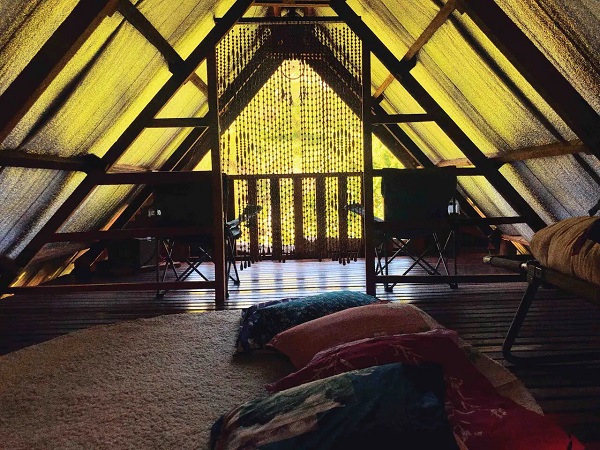 Located near Treasure Mountain, Tanay
6 guests · 1 bedroom · 1 bed · 2 floor mattresses · 3 hammocks
Rate starts at P2,500/night
Tanay is known for its mountains, cool breeze, and a spectacular view of the Sierra Madre Mountain Range depending on where you're staying. Kamp Maysawa is a newly built cabin house with a pool beside it. It's located on the foot of Mt. Sapari and Mr. Binutasan so if you're a hiker, you might want to drop by these mountains and their waterfalls. Although the rooms are just cozy and well-furnished nipa hits, the facilities are clean and well-kept. Guests have access to the BBQ grill, kitchenwares, campfire, board games, and 5-ft swimming pool with running fresh mountain spring water.
Balai Talahib Mountain Resort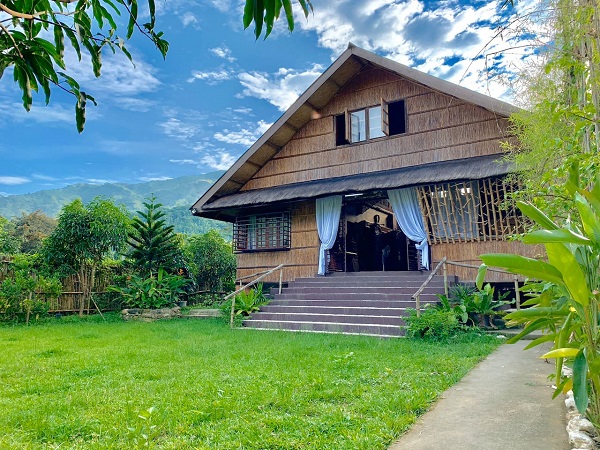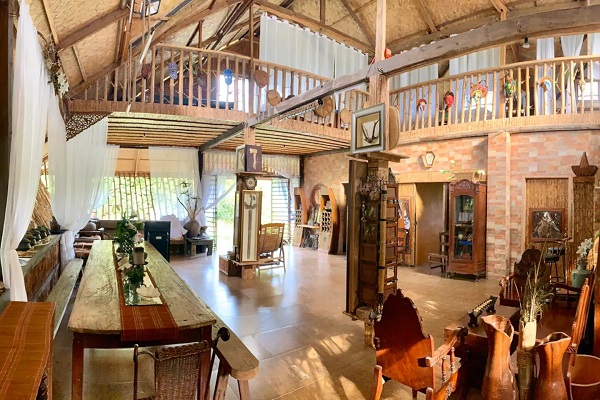 Tanay, Calabarzon
16+ guests · 3 bedrooms · 6 beds · 9 baths
Rate starts at P8,000/night
Reunions and gatherings are perfect for this rest house and events place in Tanay. There's always a refreshing mountain breeze that goes through the entire resort. The place is also big enough for a small, intimate wedding, or other events, especially since it has activity grounds. Guests have access to 2 huge villas, 2 artificial pools, and a clean river.  Note that WiFi service won't be provided and that mobile signal fluctuates but their barangay has its own WiFi program, just ask the host about it.
Balai Kubo: A Rustic Tiny Home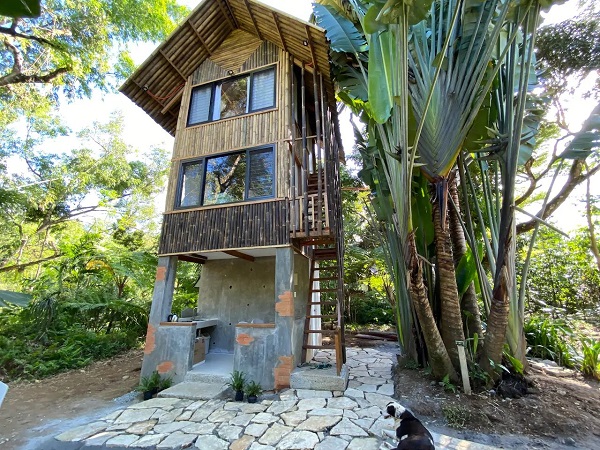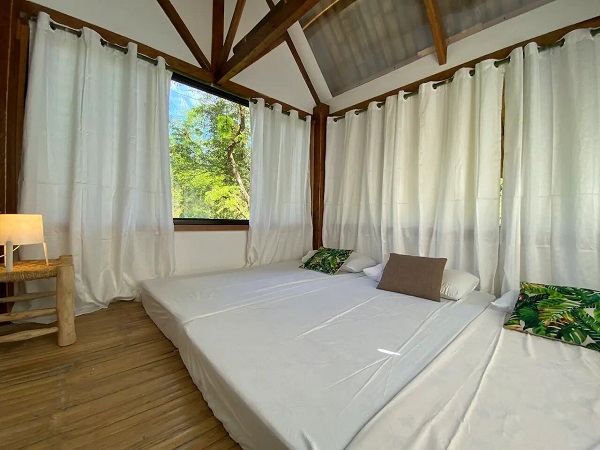 Tanay, Rizal
8 guests · 2 bedrooms · 6 beds · 1 bath
Rate starts at P4,300/night
Looking for a chill place to spend the night after going around Rizal? This home, which is also an eco-friendly house concept, is a modern take on the Philippine Bahay Kubo. This kubo has three floors designed for a basic rustic yet comfortable accommodation. Guests can access the kitchenette equipped with the basics for cooking a decent meal, gardens, creek, and a common campfire. The cozy bedroom has mattresses lying beside each other. It's the perfect place to unplug from city life even for a little while.
Yo & Mo Farm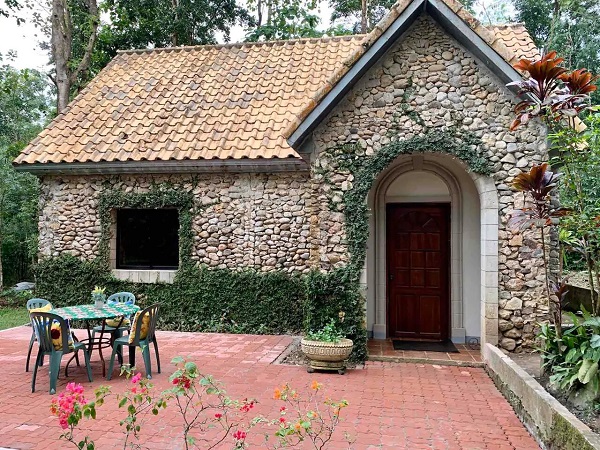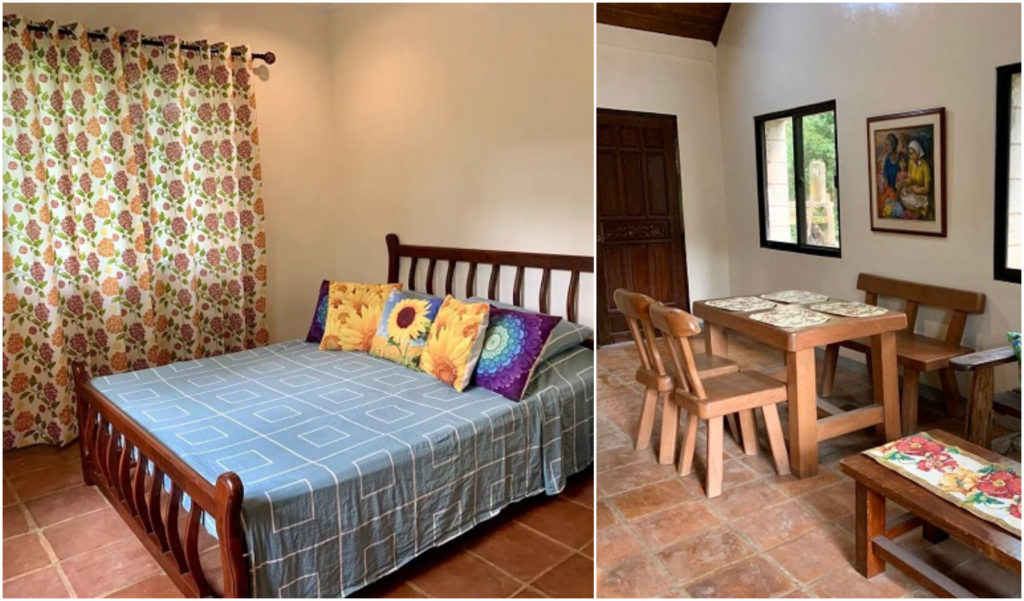 Tanay, Rizal
9 guests · 3 bedrooms · 3 beds · 1 bath
Rate starts at P9,000/night
The cute, quirky, and homey rustic cabin at Yo & Mo Farm will remind you of a house straight from a fairytale, especially since it's in the middle of a forest. The 5-hectare farm has over 2,000 fruit trees and features rolling hills and garden courtyards. Guests have access to the entire place, a swimming pool, a functioning, and furnished kitchen, and parking.
The Paninap Lodge
Tanay, Rizal
9 guests · 3 bedrooms · 9 beds
Rate starts at P4,500/night
This secluded lodge is about a 20-minute drive away from the main road. The dirt road that cuts through the middle of the forest lets you know that you'll have the most peaceful stay away from civilization once you get there. The Paninap Lodge is a family-run 4-hectare farm on the hills of Tanay, Rizal. Activities on the farm include horseback-riding, trekking, bird-watching, biking, bonfire, and other activities. There's a field huge enough for playing badminton or running around and there's also a creek you can swim in. The Lodge is airy and spacious and the restrooms are scrubbed clean. At night, you get to enjoy the cool mountain breeze through your bedroom and hear the crickets lulling you to sleep.
Rustic garden house in Morong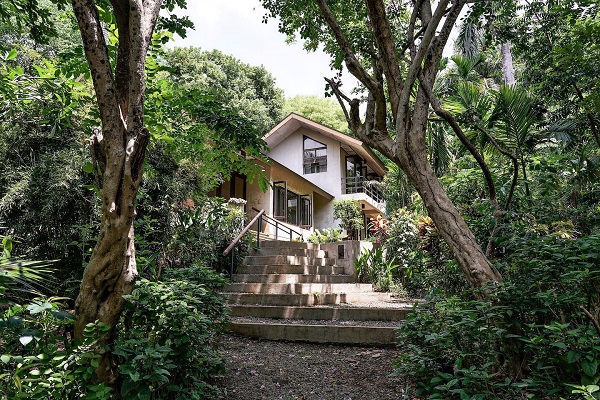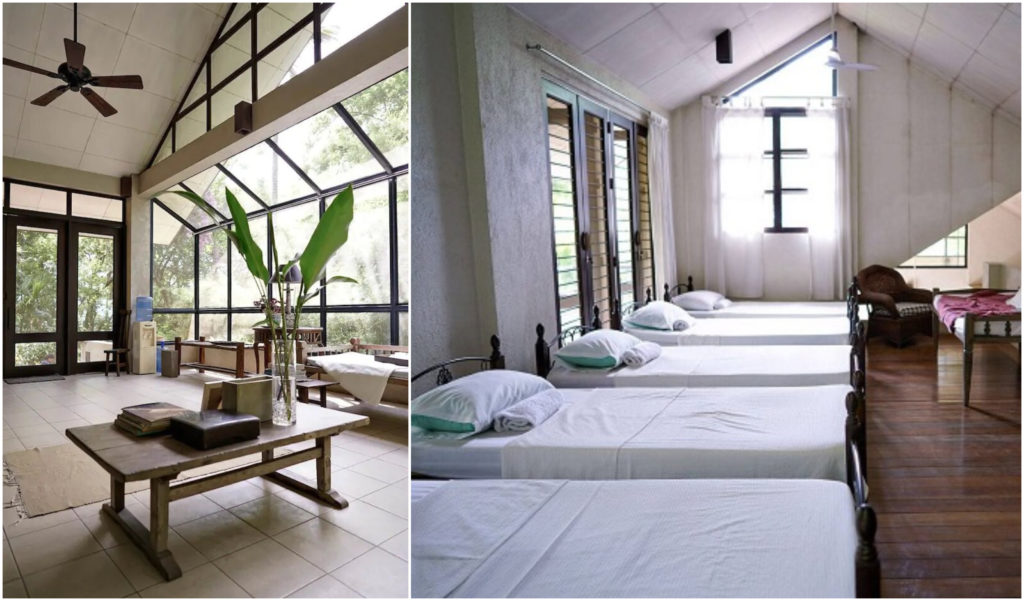 Brgy. Maybangkal, Morong, Rizal
5 guests · 2 bedrooms · 9 beds · 3 baths
Rate starts at P5,993
Three hectares of lush greens surround Silungan, a rustic garden house in Morong, Rizal. This is a family-owned and used establishment that is also a mini farm where they keep chickens, goats, and dogs. The spacious home is a "perfect blend of architectural allure and the raw beauty of nature." You and your family can have that staycation without sacrificing your comfort.
Got any favorites?