Chinese New Year in Binondo
Happy lunar new year!
by Sean Kevin Joya | February 09, 2016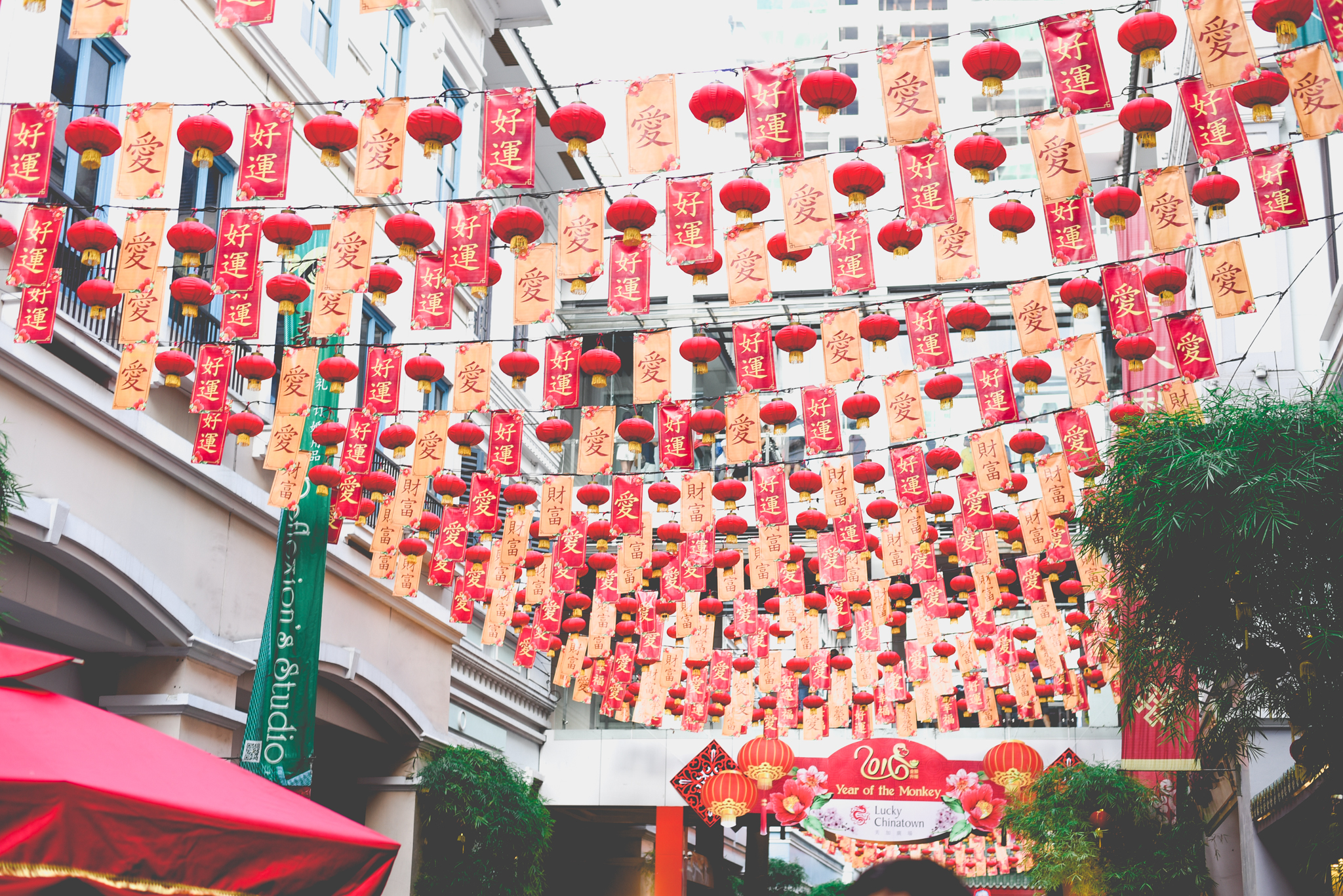 This year we open our gates to the Red Fire Monkey to hopefully bring us luck, good health and new friends. Like what we should do Binondo, our very own renowned China Town, opened their well decorated gates with banners, lanterns and red all around. This is to symbolize them welcoming luck, wisdom, financial success and many more into their homes and businesses.
Lucky Chinatown housed many different food stalls where visitors may feast along with many others. Food ranging from the Chinese staples to your typical Filipino street food.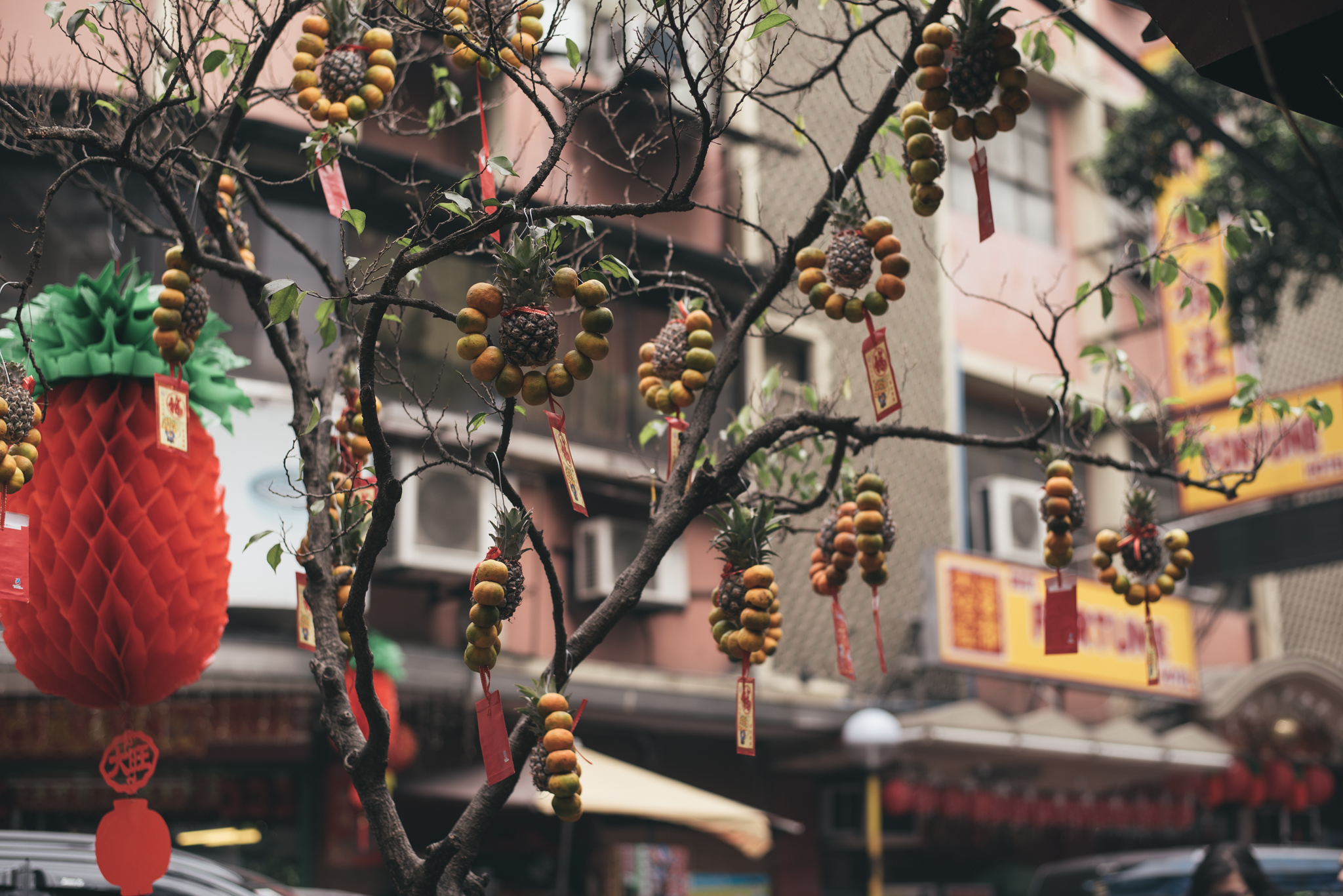 Every nook and crevice of Binondo housed figures, amulets or symbols of luck and fortune and with these lying around everywhere, who wouldn't be feeling the good vibes? You can even say that this tree could contain all the luck you will need for this year.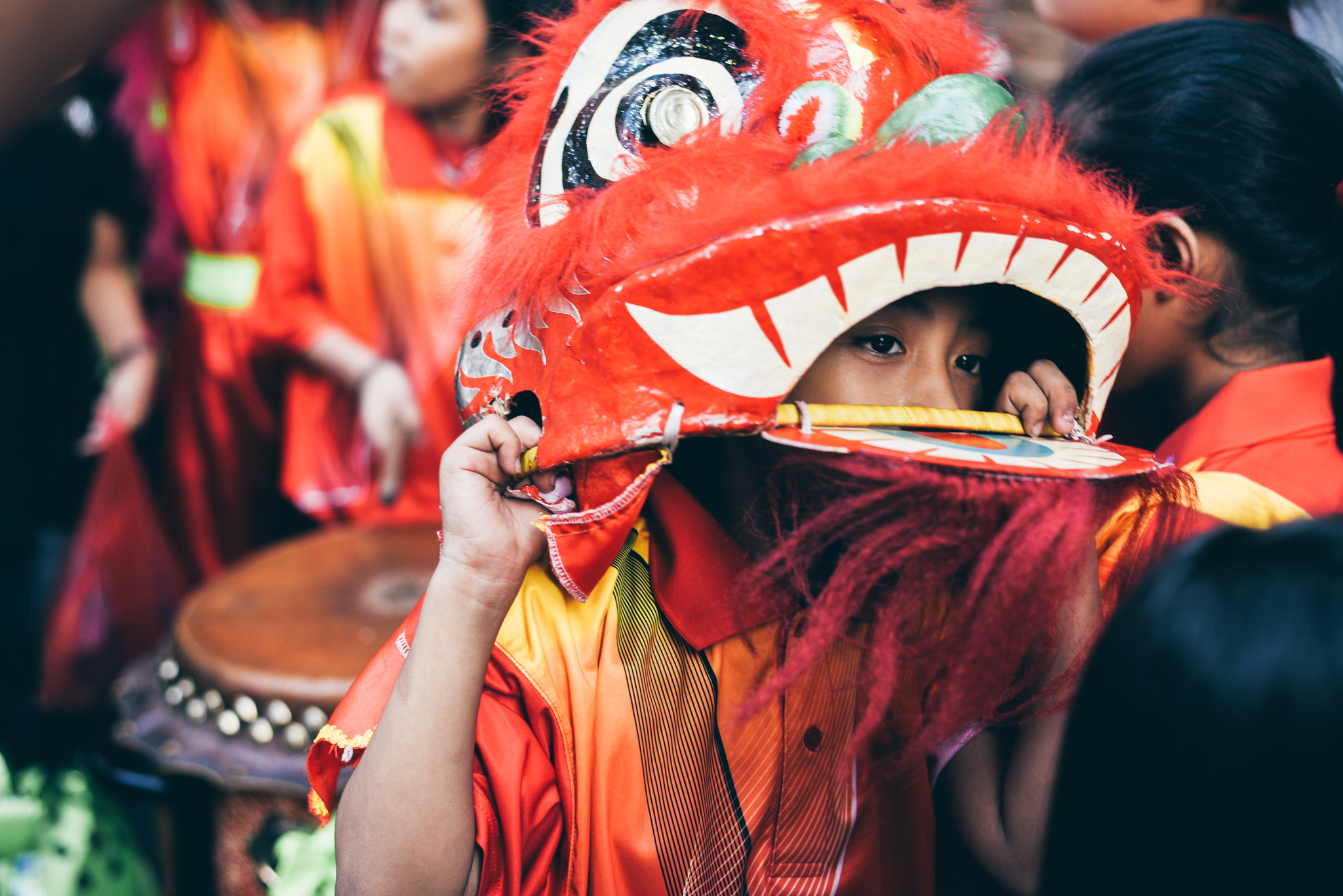 Street performers who danced in the form of a dragon is believed to bring good luck to those who glance upon it. And they say the longer you watch it dance, the luckier you can get! I happened to glance upon this child street performer and how he seems to be longing for something. Hopefully he'll be fortunate enough this year to find whatever it is.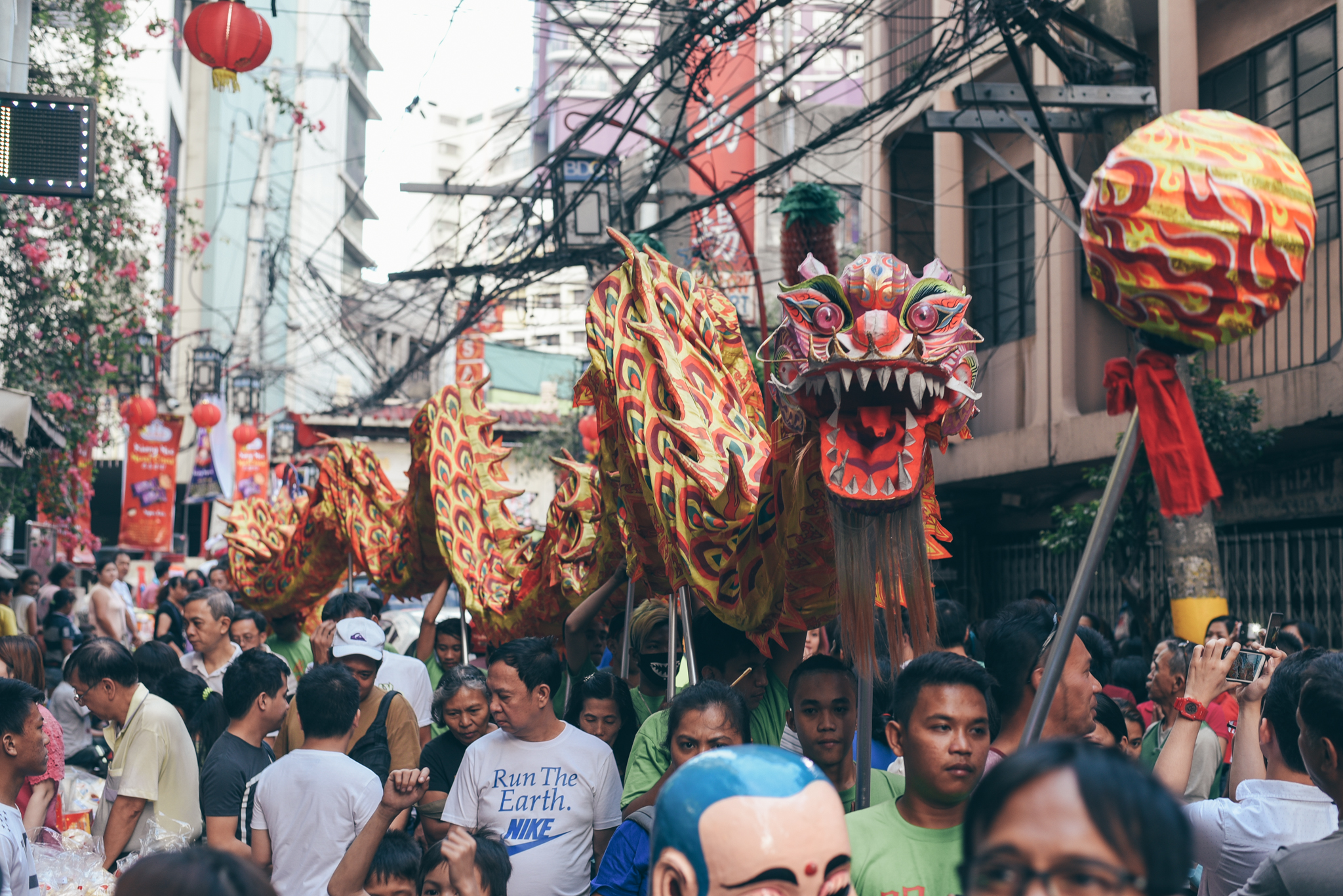 Every year it seems that the crowd just gets bigger and bigger. With every street in Binondo filled of festivities, dragon dance performers and fire eaters, there is no shortage of experiences to enjoy. The overwhelming amount of everything Chinese helps you to really embrace their culture in this new year event. Mapapasigaw ka nalang talaga ng kung hei fat choi!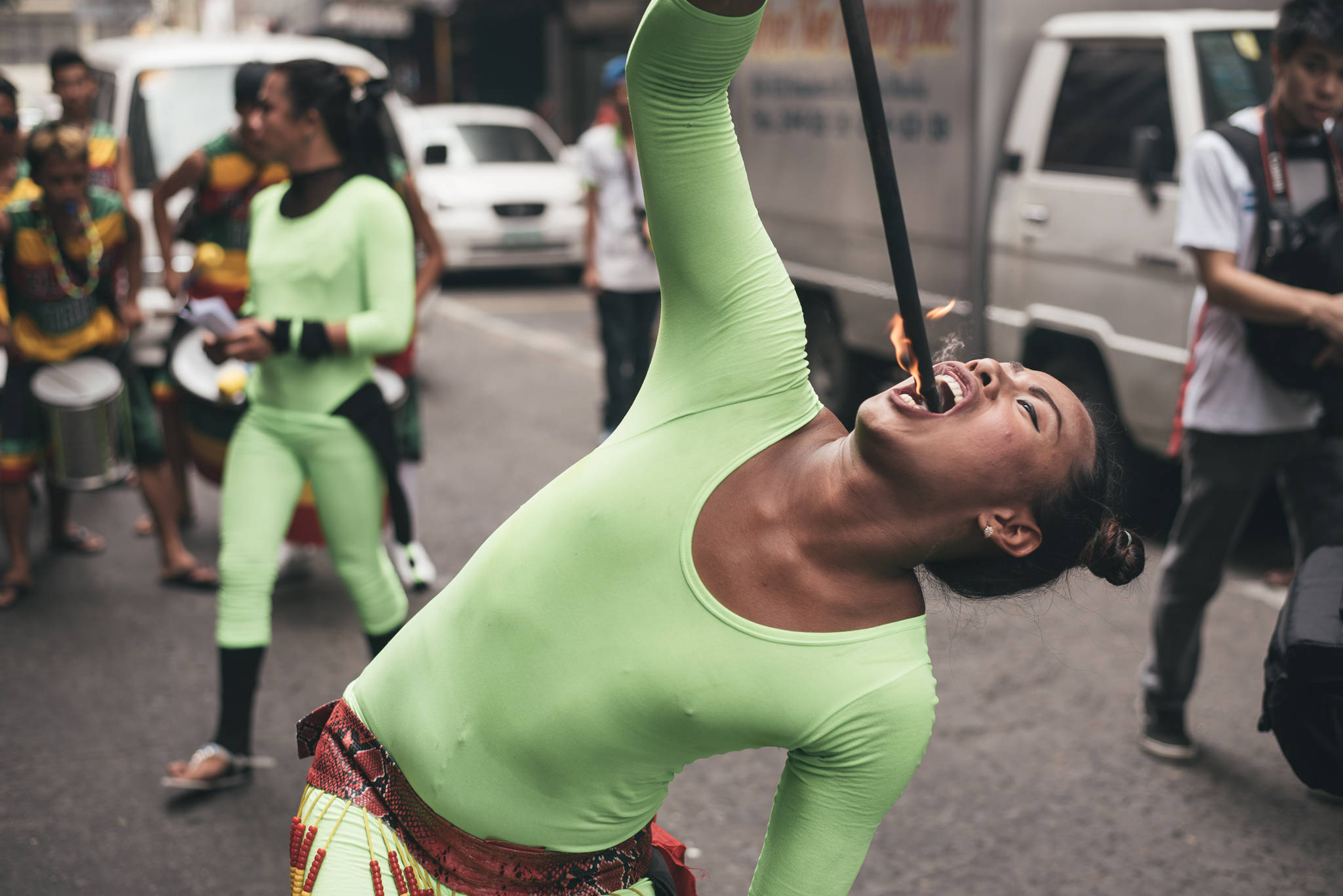 These performers would gladly, and quite literally, eat fire for your amusement. I was quite confused when they said that if I give them some money, they would perform for me so I can take photos. Curious me wanted to know what they'll do and then this fellow began eating fire like there's no tomorrow.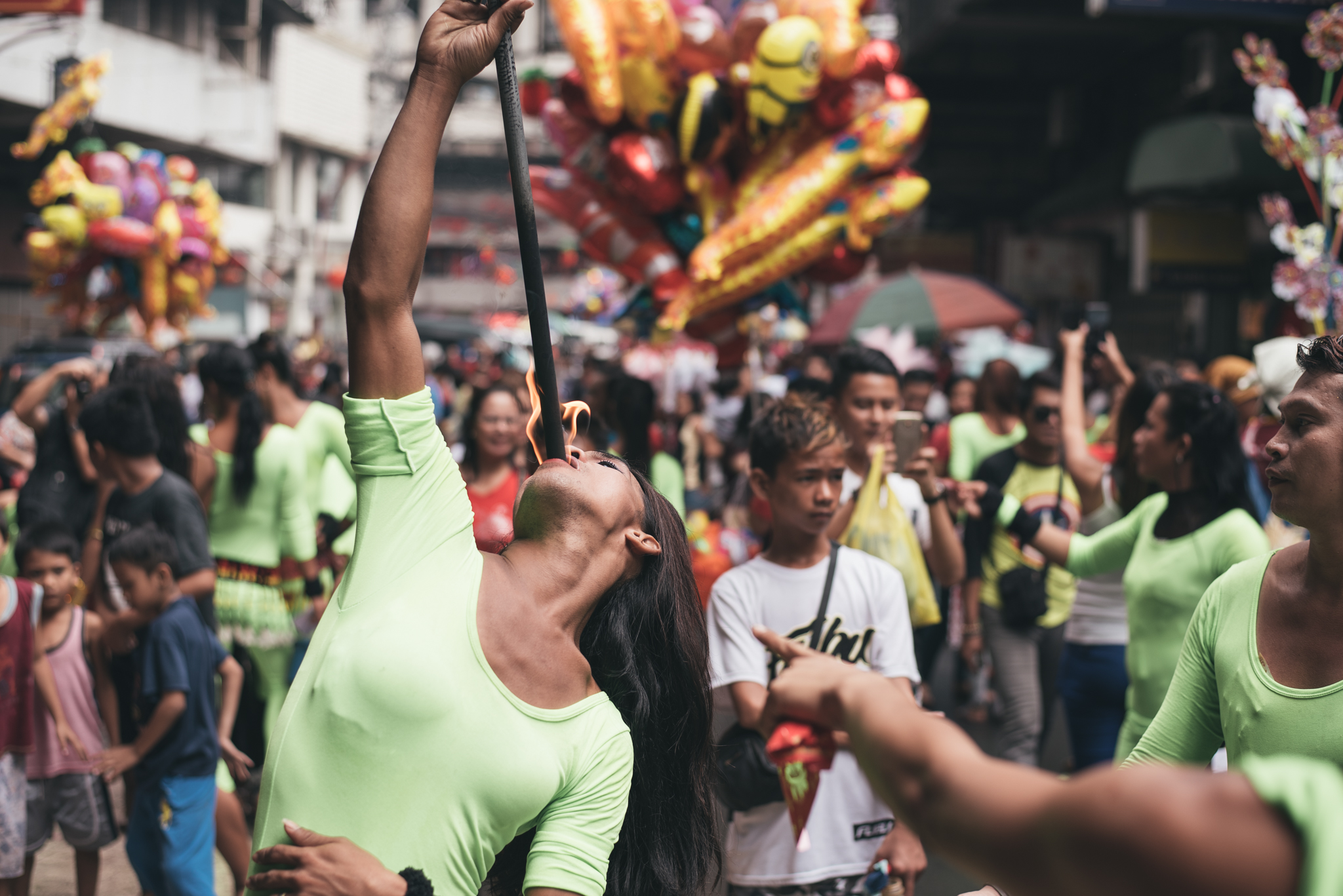 The party doesn't stop there, though. These people are everywhere and you may enjoy them roaming around Binondo putting on a show for everyone to see. They would go around the crowd asking for money and in exchange they put on a good fire show.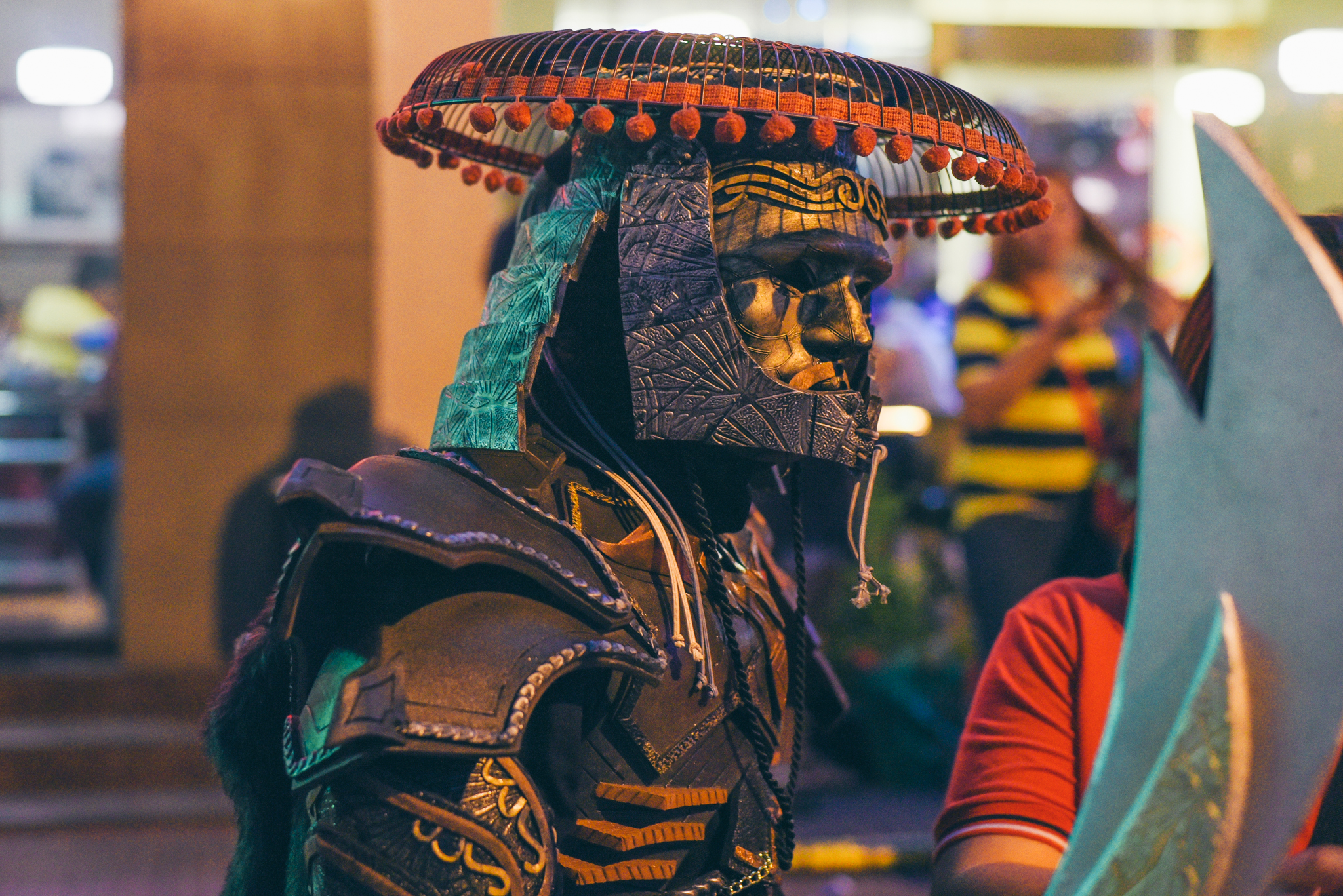 All dressed in their costumes around Binondo, different characters pose for photos for the crowd to provide smiles all around. These were those who braved the streets of Binondo all dressed in highly detailed costumes—one even wore a well-constructed armor—and they posed for those who wished to take photos with them.
In the evening, the celebrations went on. And there were so many people, it was easy to lose sight of friends and family. I found these two folks looking for their friends among the sea of people in Binondo.
Amidst all the controversies we face right now against China, we can't take away the fact that we have Chinese friends, brothers, sisters and families living and loving among us. The Binondo Lunar New Year Celebrations say just that.