LOOK: This Cozy and Stylish Cabin in Amadeo, Cavite is Perfect for Families
An ideal staycation for families looking to ease their cabin fever.
by Ina Louise Manto | January 07, 2022
We've all been cooped indoors for nearly two years with only household errands and/or work as reasons to go out. Naturally, we'll get a dose of cabin fever eventually and if you're looking for a safe and private space to help ease it, this cozy cabin in Cavite might do the trick.
A cabin perfect for families
Nestled in a gated 1,200 square-meter property, Cabin A is a perfect retreat for families looking for a change of scenery. It's even more ideal if you have kids in the family, and you wish to treat them to an outdoor adventure: there's plenty of outdoor space and a private swimming pool where they're free to play all day.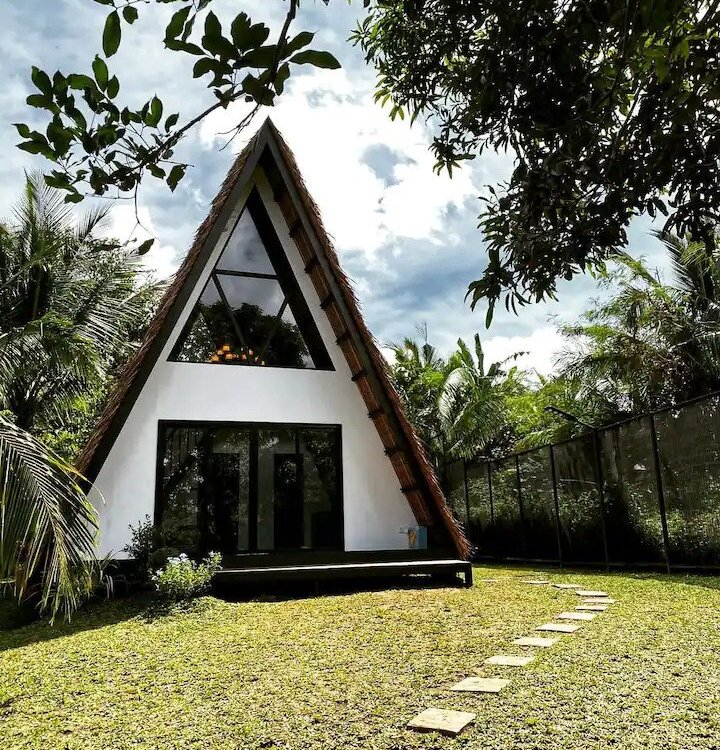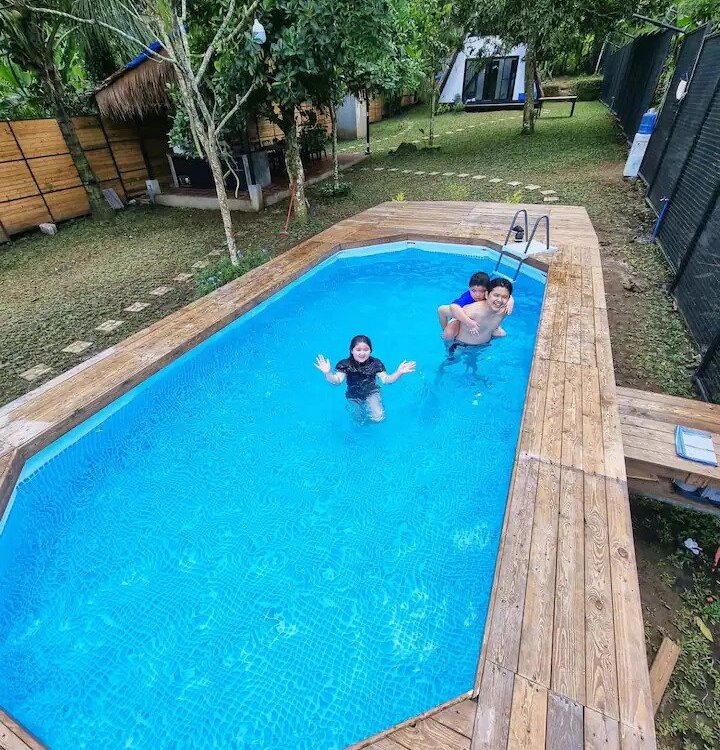 Cabin A features a stylish A-frame design, where you'll find two bedrooms. It can accommodate up to eight guests per stay and has two private bathrooms. The ground floor features an open space where you'll find a living area, the first bedroom, and an indoor dining area. This cabin also features glass doors and windows, which will let you enjoy the relaxing nature view even when indoors. It also makes the interiors feel bigger and brighter.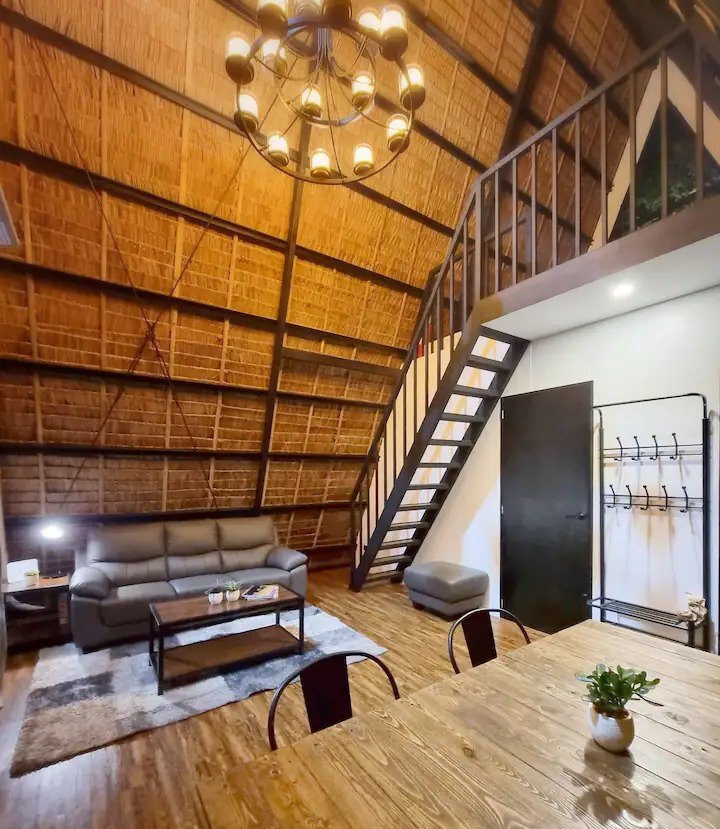 The second bedroom can be found in the loft, where you'll also have an entire overview of the cabin.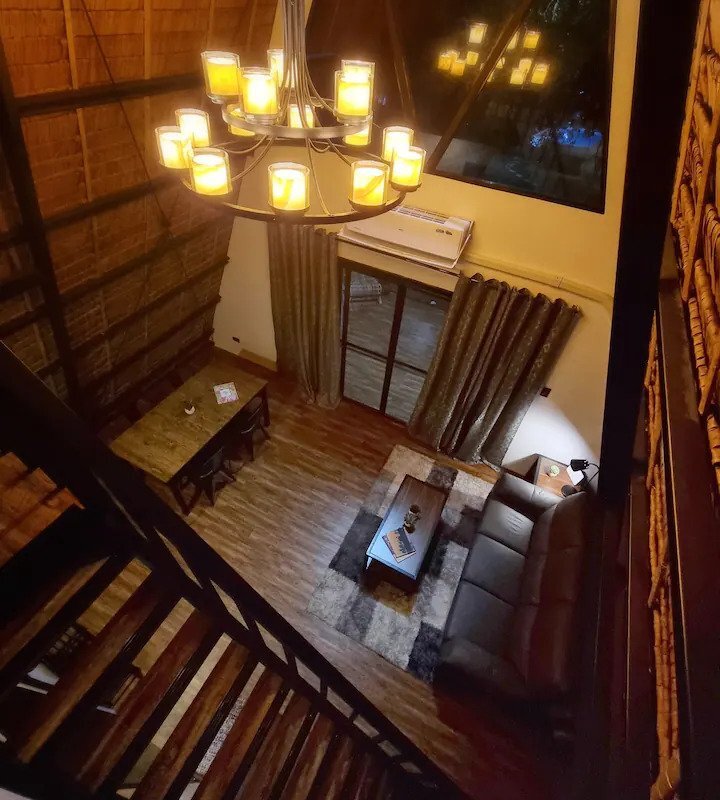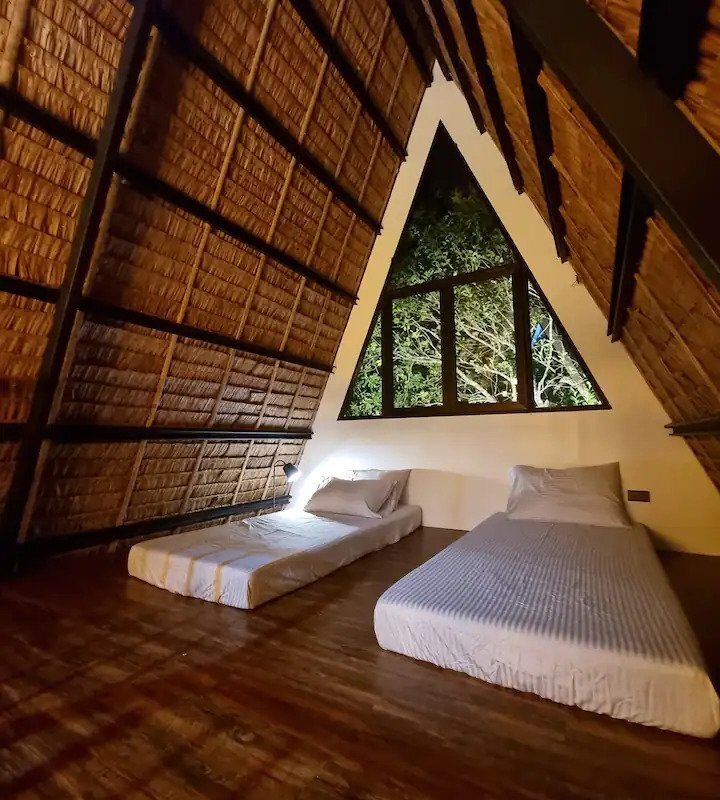 Though the cabin features the classic bahay kubo materials nipa and wood, its interiors remain modern and stylish. Even the private bathrooms are sleek!
There's plenty of outdoor space to enjoy at Cabin A. The kitchen can be found outdoors, including a pavilion where you can lounge and dine in between swimming in the private pool. It's also the best place to enjoy the cool weather.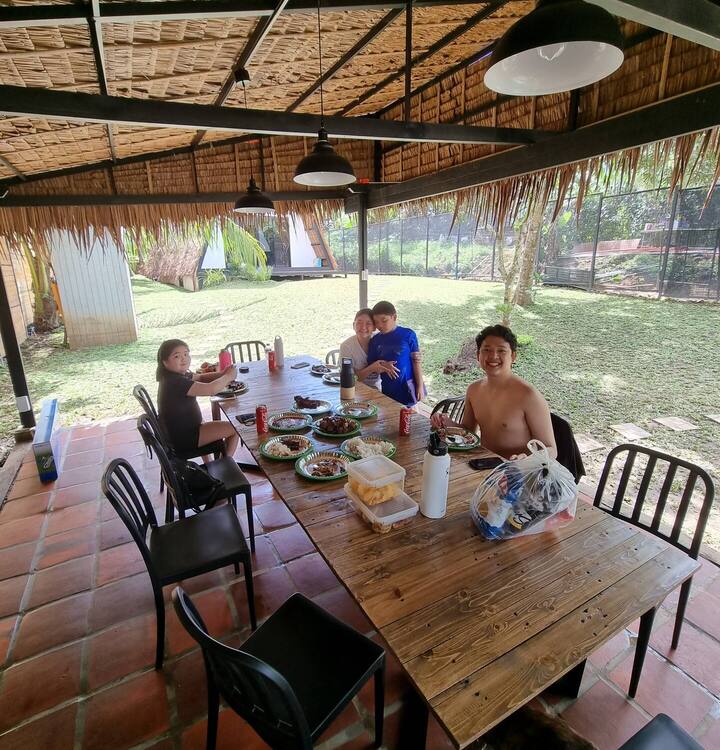 Rates at this cabin start at P9,000 per night. Book your stay here.
Embrace the Slow Life at This Picturesque Farm Retreat in Cavite
Embrace the Slow Life at This Picturesque Farm Retreat in Cavite
Cristina Morales | Dec 29, 2021
For bookings, inquiries, and more information on travel requirements, contact the Airbnb host.