This Tulum-Inspired Airbnb Will Let You Experience a Dreamy Beach Getaway in Zambales
Get your private beach!
by Ina Louise Manto | March 23, 2023
While Zambales is known for its pine tree-lined coves, scenic mountains, and waters fit for riding the waves, these popular spots might get crowded as everyone heads outdoors for their summer getaway. If you're looking for a more serene beach destination in the province, head to Botolan and discover a dreamy and relaxing stay at Cactus and Tides:
Cactus and Tides
Nestled on an 8,000 square meter beachfront property in Botolan, Zambales, Cactus and Tides is a newly-opened villa that showcases modern-day Tulum-inspired interiors. From its nude-wash walls and arched windows to woven furnishing, it's easy to feel like you've gone to an international getaway without the plane tickets and hours of lining up at immigration lanes (we understand the struggle too).
Experience a laidback beach lifestyle during your stay; all you need to worry about finding the perfect activity under the sun, blasting your fave summer music, and enjoying a refreshing drink on hand. Cactus and Tides is part of a two-floor villa with its ground floor available for exclusive stays.
View this post on Instagram
This chic and stylish pad has two bedrooms, one of which has a stunning arched glass door that leads to a pool and beach view. Both rooms also have a king-sized bed.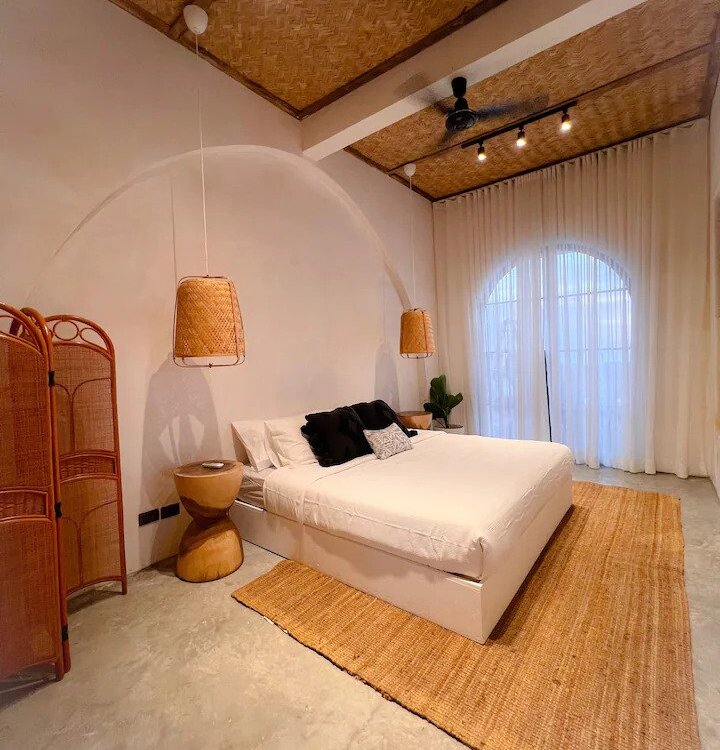 Amenities
Upon entering the villa, you'll be greeted by a spacious living room decorated with stylish lounge chairs, rugs, and throw pillows. You don't also need to leave the space to get a view of the pool and nearby private beach.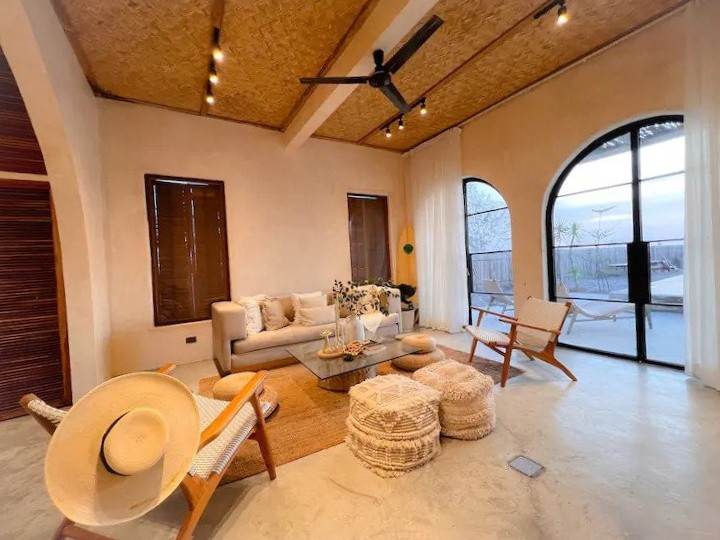 In case you want a more private space inside the house, retreat to the family room where you'll find a king-sized day bed with comfy throw pillows.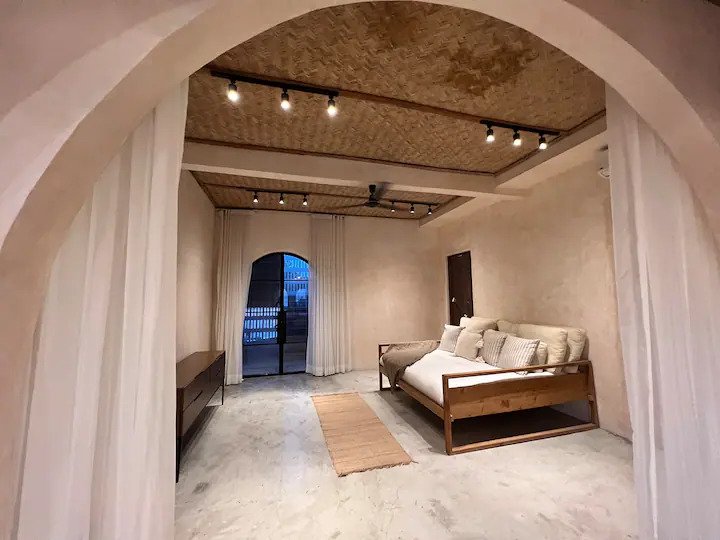 The villa also has a solid wood dining table with upholstered chairs that can sit up to 10 people.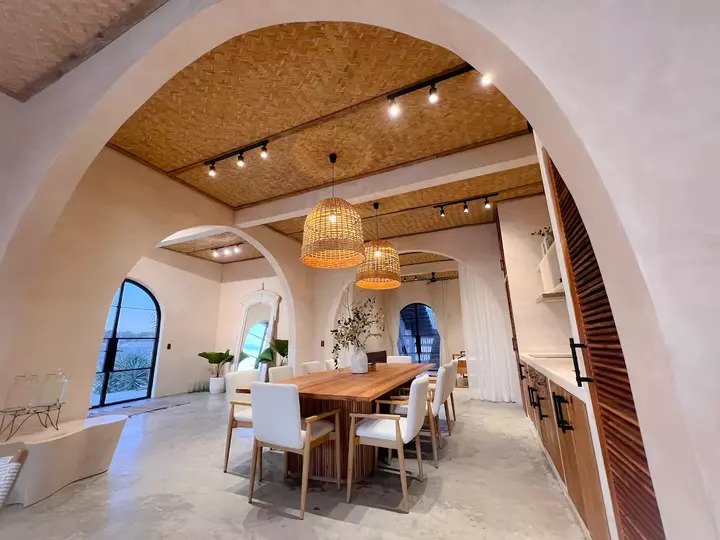 For cooking meals, enjoy a fully equipped kitchen – complete with appliances, pans, dinnerware, and utensils.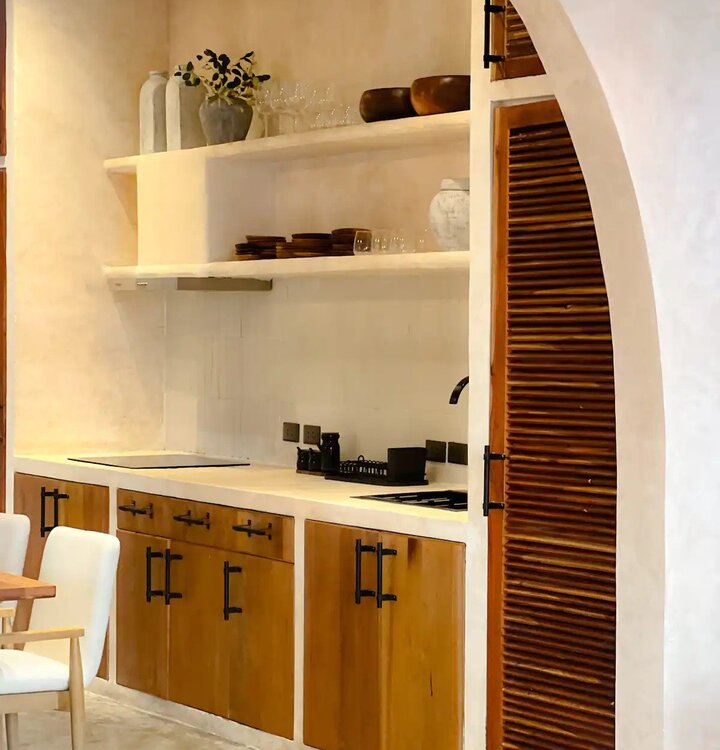 When you don't feel like hanging by the beach yet, enjoy the cool breeze at the patio lanai, or take a dip at the pool.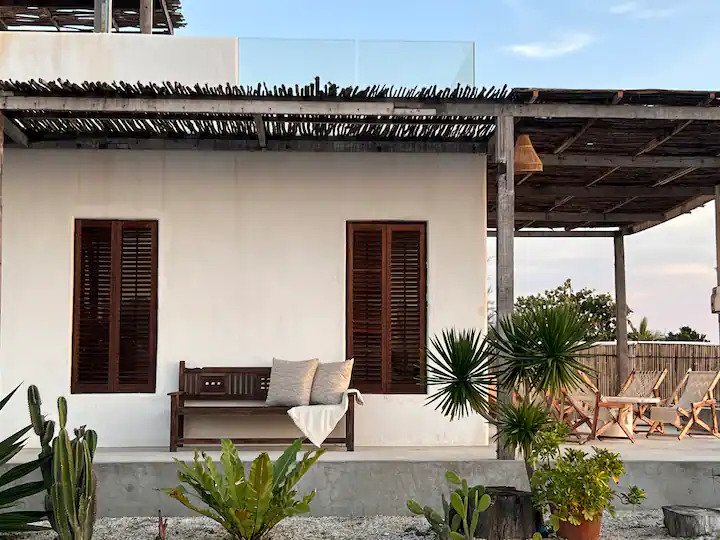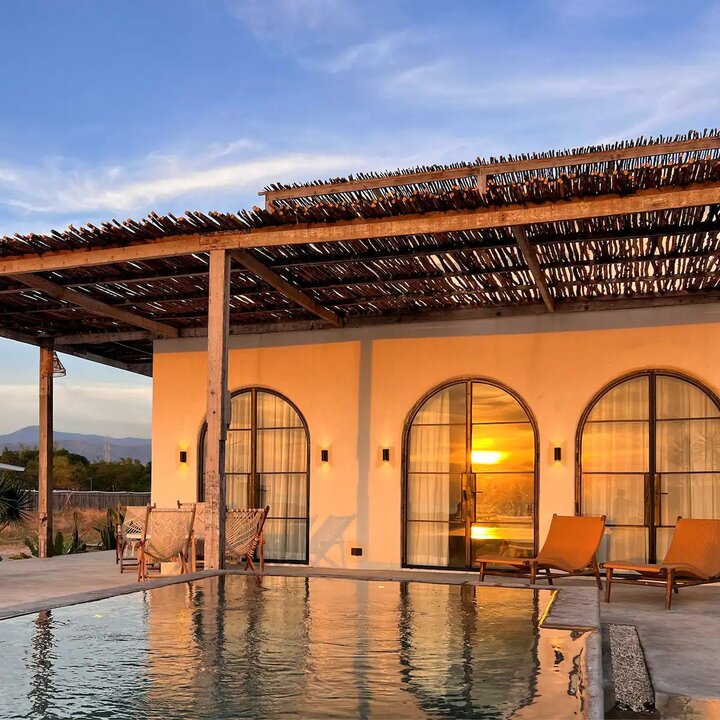 Other amenities include Bluetooth speakers, a grilling area, and a bonfire area you can set up by the beach.
Location, Rates, and How to Book
Cactus and Tides is located in Botolan, Zambales, just 10 minutes away from Sundowners.
Rates start at PHP 22,000 per night. Book here.
For booking inquiries and more information, contact the Airbnb host.
This Tulum-Inspired Airbnb Will Let You Experience a Dreamy Beach Getaway in Zambales
This Tulum-Inspired Airbnb Will Let You Experience a Dreamy Beach Getaway in Zambales
Ina Louise Manto | Mar 23, 2023
Looking for other places to explore? Join WindowSeat.ph's official Facebook community What's Your Trip PH for more recos!