LOOK: This IG-Worthy Café in Bulacan Is a Minimalist's Dream Come True
From food and drinks to its interiors, everything is IG-worthy!
by Jon Christoffer Obice | September 01, 2021
Whether it's for relaxation or a pick-me-up to get you going on a busy day, a cup of coffee can help us gather our senses almost instantly. Drinking it in a café elevates the experience even more. This is especially true if the coffee shop offers a cozy and relaxing ambiance.
Next time you're in Bulacan, add this newly opened café to your go-to list for whenever you want to get your caffeine fix.
Cafe Beam
A minimalist's dream come true, Cafe Beam features a spacious and well-lit interior, perfectly complementing its furnishings in soft, neutral colors. Moreover, every item in its menu will not only satisfy your cravings, but will also add an elegant flair to your Instagram feed.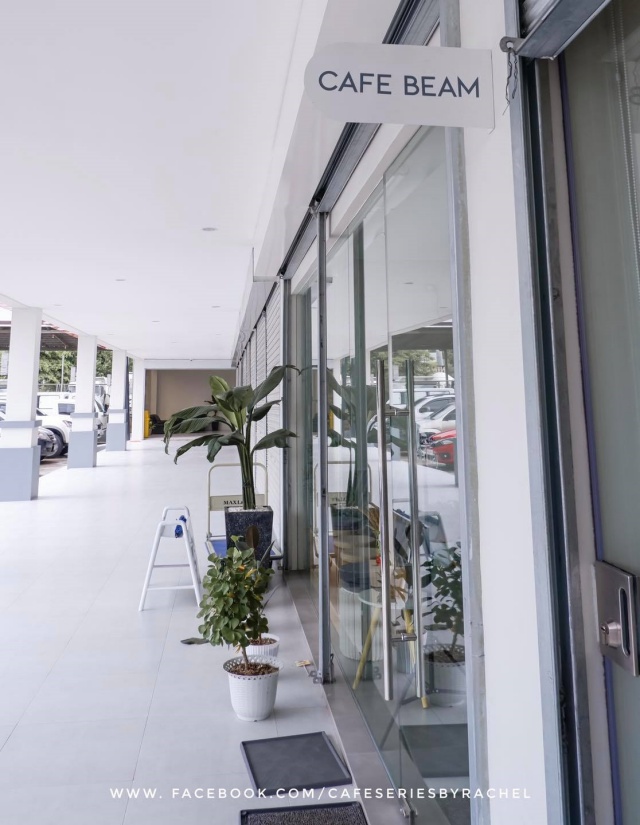 View this post on Instagram
View this post on Instagram
View this post on Instagram
Coffee and Other Drinks
You can start your coffee experience at Cafe Beam through its special drinks. The Beam Latte (Php 150) combines a shot of espresso with earl grey tea, caramel, milk, and sweet cream. The Cream Coffee (Php 155) blends a shot of espresso with milk and sweet cream, topped with a dash of cocoa powder. You can also try the Black Sesame Latte (Php 160), a combination of milk, black sesame cream, and a shot of black sesame espresso shot.
View this post on Instagram
Aside from its specials, Cafe Beam offers classic espresso drinks like the Americano (Php 100), Latte (Php 120), and Cappuccino (Php 130). You can request an additional shot of espresso to be added to your drink at Php 95.
View this post on Instagram
Cafe Beam also serves non-caffeinated drinks, including teas, sodas, and frappes. You can add a refreshing twist to your meal through the Orange and Passionfruit Soda (Php 150). If you're looking for a hot drink to pair your pastries with, try a cup of Chocolate (Php 120).
View this post on Instagram
View this post on Instagram
Appetizing Food and Pastries
Make sure your tummy is ready for Cafe Beam's delicious servings of breakfast staples. An absolute must-try, the Brekkie Set (Php 285) is a big plate of scrambled eggs, tater tots, a croissant waffle, Hungarian sausage, and mushrooms and mixed greens. Another favorite, the Brioche French Toast (Php 200) comes with sliced brioche, cream cheese cream, fresh fruits, and syrups. Try this with the French Vanilla Gelato (Php 65) for a sweet twist.
View this post on Instagram
You can also enjoy your iced or hot drinks with the Classic Croffle (Php 160), a croissant and waffle hybrid. Other kinds of croffles are also available: the Pizza Croffle (Php 235) and the Cheesecake Croffle (Php 250).
View this post on Instagram
Cafe Beam offers three udon pasta dishes as well. The Bacon and Mushroom (Php 230) comes with a serving of udon noodles in creamy herb sauce, topped with sliced bacon, shitake mushrooms, and parmesan cheese. The Chicken Pesto (Php 265) combines udon noodles with fresh pesto sauce, roasted chicken, cherry tomatoes, and parmesan cheese. The Shrimp (Php 275), as the name implies, is a serving of udon noodles in creamy shrimp sauce, topped with grilled shrimp.
Check out Cafe Beam's complete menu here.
Open to Serve You
Cafe Beam is located at Unit 1-2 Point A Building, DRT Highway, Tarcan, Baliwag. The cafe is open Tuesdays to Sundays from 8 AM to 6 AM. For more information, check out Cafe Beam on Facebook, Instagram, and their website. You can also contact them at 09451856374 or hello@thecafebeam.com.
READ MORE:
Love 2D Art Cafes? There's a *Colorful* One in Bulacan You Should Visit Now
This Minimalist and Cozy Airbnb in Bulacan is Inspired by a Traditional Japanese Inn
Pack Your Bags, We Found the Perfect Staycation for You and It's Just in Bulacan