Heading to Batangas? Don't Miss Dropping by this IG-Worthy Cafe in Lipa
Go on a road trip heading South!
by Ina Louise Manto | July 26, 2021
It's been raining cats and dogs these past few days. Other than resisting your bed's magnetic pull, you've probably been craving comfort food too. Lomi is one of the best rainy day foods to have, and there's no better place to have it than Batangas. While you're at it, make sure to drop by this IG-worthy cafe too to complete your trip. Besides, road trips will always be fun especially when you have good company and comfort food waiting.
Cafeteau by Kapepe Coffee
Nestled in the cool city of Lipa, Cafeteau by Kapepe Coffee is a new IG-worthy cafe you shouldn't miss when you drive down South. After getting your lomi fix, get your desserts from them! Cafeteau is actually an extension of Chef Chateau, an idyllic fine dining restaurant in a garden setting. If you're looking for a new restaurant with a romantic ambiance for your next dinner date, include it in your list!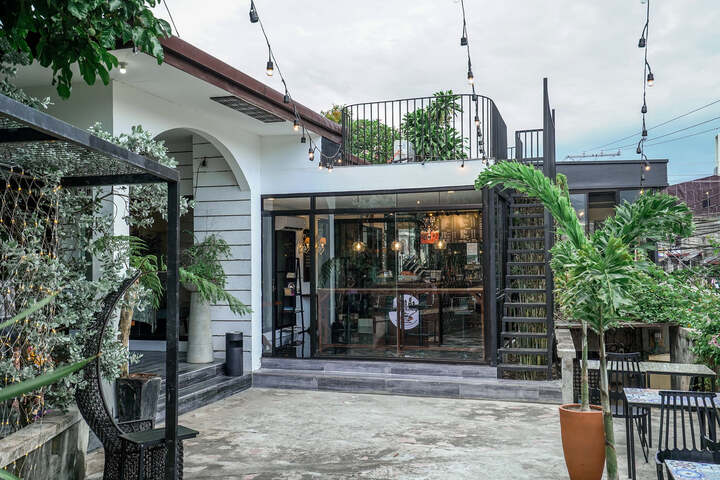 But if you're only looking for a café to visit; the two-story Cafeteau is a feast for the eyes. It has modern-meets-vintage interiors: from glass doors and windows and industrial lighting fixtures to vintage machines turned into decorating pieces.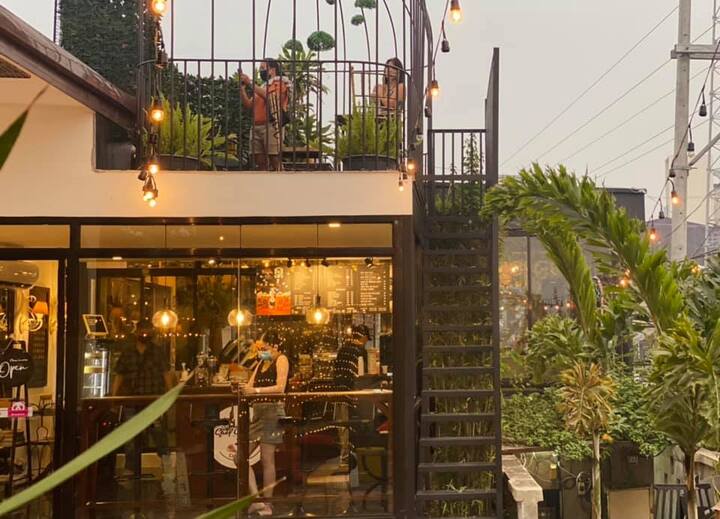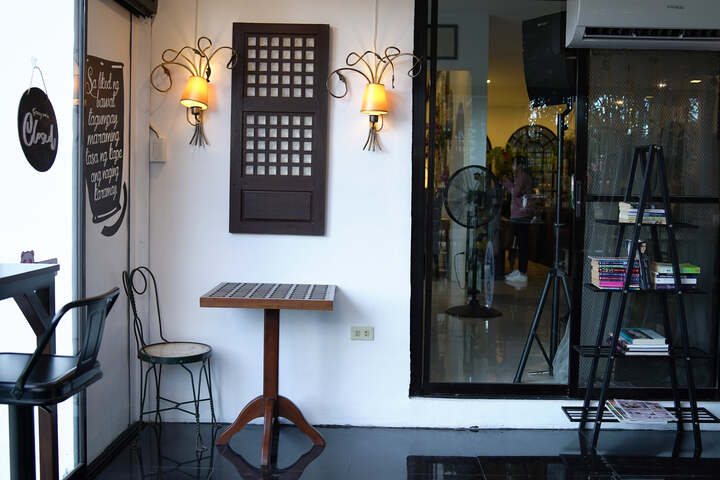 Can't get enough of the outdoors? Real plants are used in decorating the café's interiors! It has flowers, vines, and an actual tree enclosed in glass, making its ambiance more relaxing.
Experience al fresco dining at its rooftop where you can appreciate Lipa's cool weather. Every corner at the café would make you want to take lots of photos! You can also explore Chef Chateau's grounds, where you'll find different lounging areas in the garden. Both the rooftop and gardens have dreamy fairy lights, so might want to stay until the evening if you want to enjoy its cozy vibes.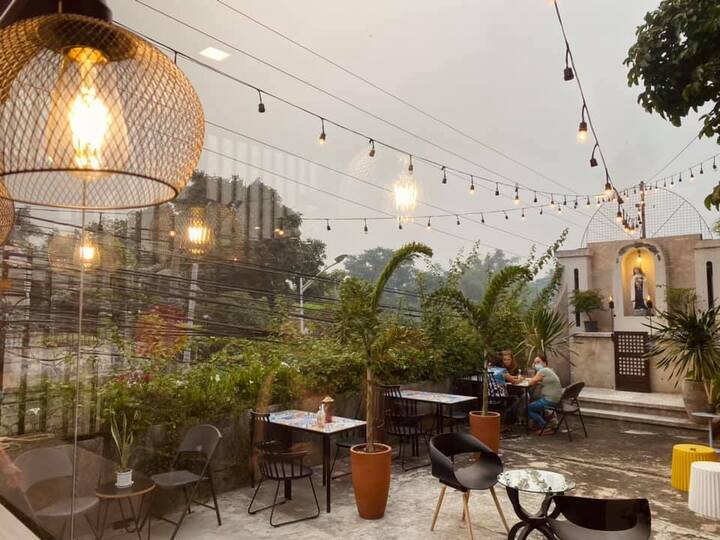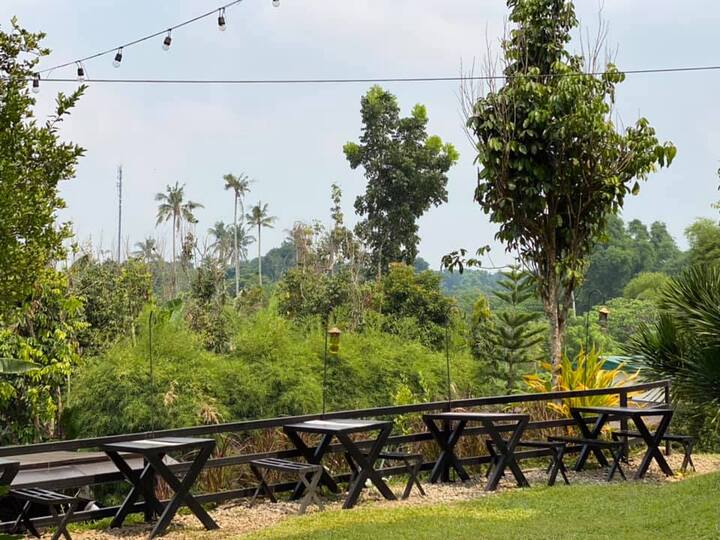 The menu
Cafeteau has an extensive menu, including desserts, pastries, and different coffee blends that will suit every palate. In case you want to come prepared, their best-sellers are their Iced Caramel Macchiato and Dark Choco Chips Frappe.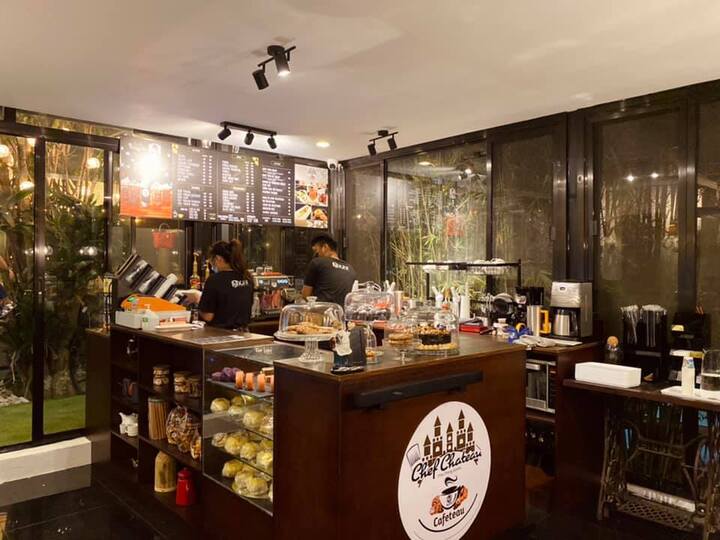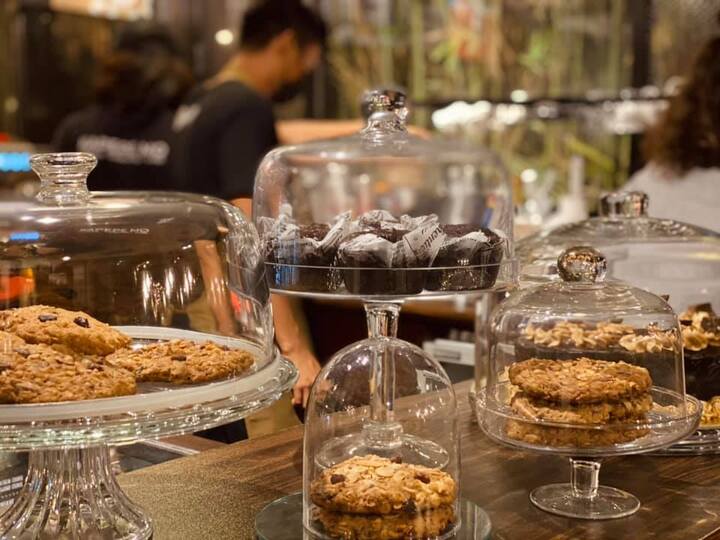 They also have savory dishes, like this American Sausage platter.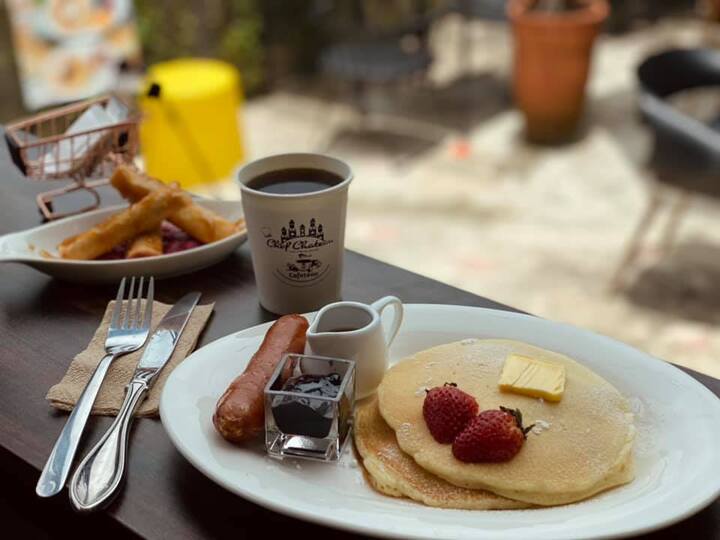 Don't go home empty-handed and bring treats to your loved ones! Cafeteau also has local pasalubong like barquillos and otap available in the café.
Cafeteau by KPP Coffee is located in Purok 4, Brgy. Lodlod, Lipa City. They're open daily from 9 AM to 9 PM.
For updates and more information, follow their Facebook page.