California State Route 1
Driving on the California Pacific Coast Highway.
by Tony Nievera | April 23, 2015
[article_carousel images="https://windowseat.ph/wp-content/uploads/2015/04/ghosttree.jpg"] [subhead heading="California Pacific Coast Highway"]
Described by many as the most beautiful scenic coastline route in the world. If you google "California road trip" you will get plenty of suggestions to take Route 1, California Pacific Coast Highway (CPH), from Orange county south of Los Angeles to Mendocino north of San Francisco. Absolutely true, I believe CPH is the most scenic route to drive in California, it is a long 1,055 kilometer journey. I have driven this route from Los Angeles to San Francisco many times and each trip opens a new photo opportunity. In earlier trips from LA we passed by San Luis Obispo and toured the Hearst Castle.
My recent trip started from Las Vegas taking on Route 1 just south of Big Sur, stopping for an overnight stay in Monterey and then to San Francisco over to the vista point at the end of the Golden Gate bridge in Marin County. In this photo essay I am sharing images starting from Big Sur at Bixby Creek Bridge, thru the 17-mile scenic route of Pebble beach, Pacific Grove and Monterey and ending at the Golden Gate bridge in San Francisco.
Bixby Creek Bridge at Big Sur at sunset. Probably the most photograph spot along the CPH, a single span concrete arch bridge standing tall over crashing waves in the rocky shoreline.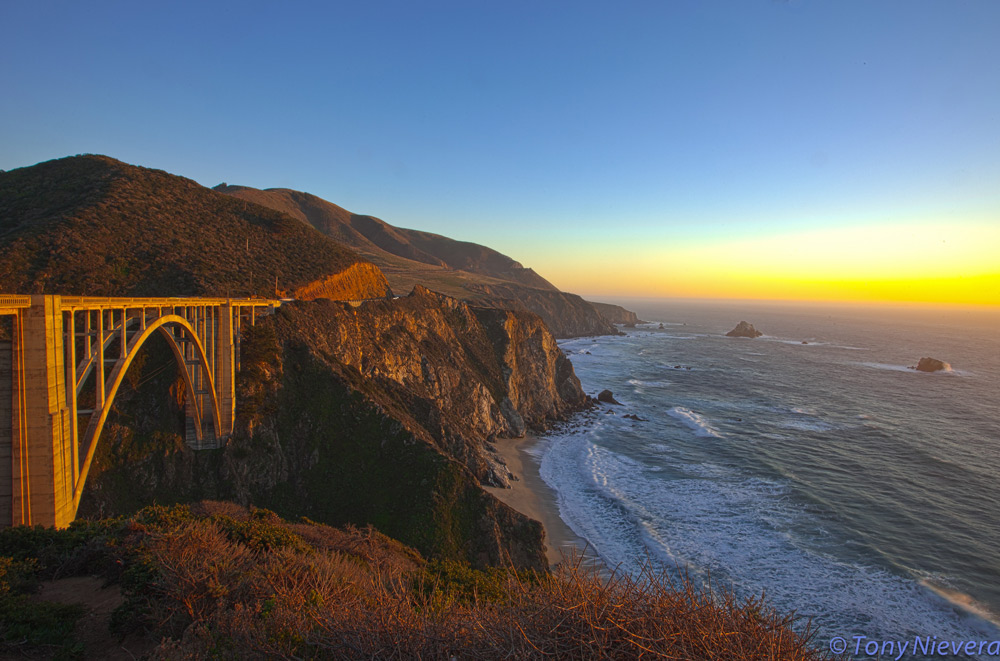 The Lone Cypress, the iconic symbol of the Pebble Beach Company, is a busy stop at the 17 mile scenic route at this private golf course community. It stands tall at this rock and estimated to be more than 250 years old. (This should not be confused with the lone cypress on the 18th hole which was toppled during a recent storm).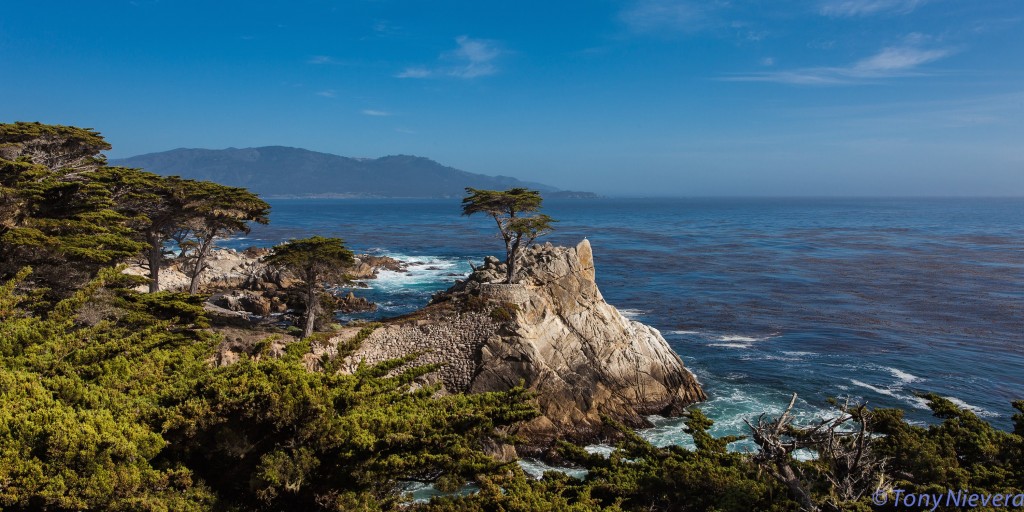 The 'Ghost Tree' at Pescadero point at the northern most tip of the Carmel peninsula. The tree trunks are bleached white by the salt and strong winds from the Pacific ocean.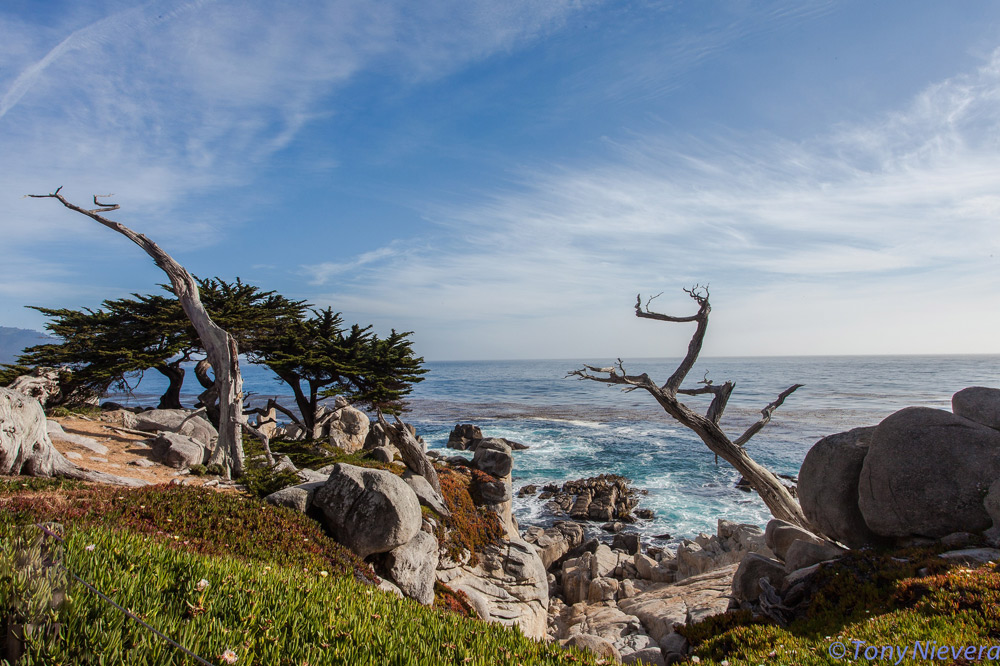 Point Pinos lighthouse in the peninsula at Pacific Grove is the oldest continuously operating light house in the west coast of the USA. The symbol of Pacific Grove, located at the tip of the peninsula into the Monterey Bay, is shown here with the planets Jupiter, Venus and the moon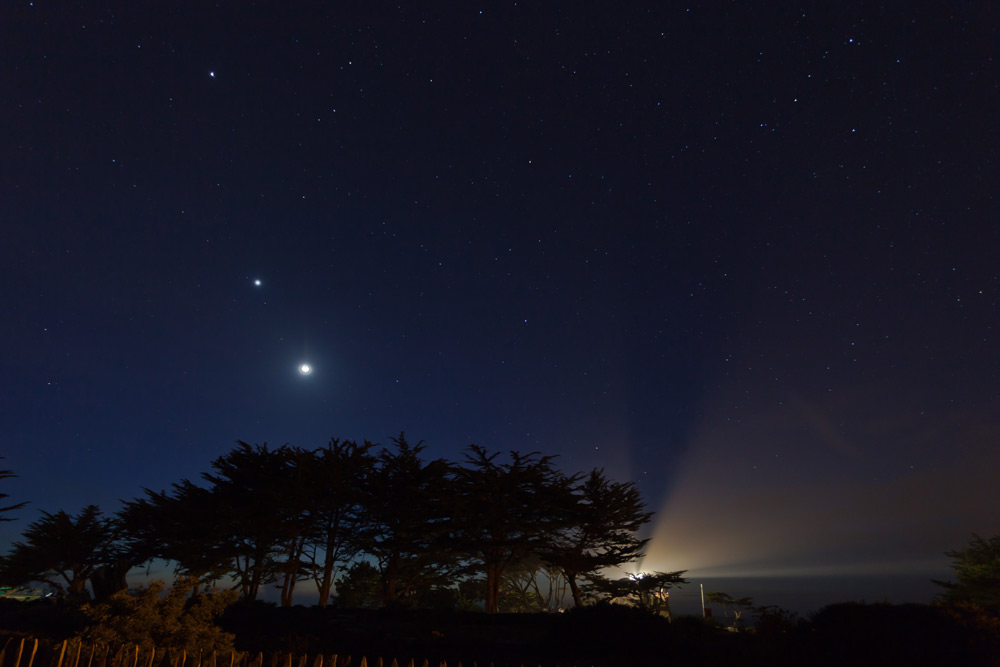 Monterey Bay, seen from Pacific Grove, has several marine protected areas to serve as sanctuaries to many marine mammals, like sea otters, seal, dolphins and whales. The Monterey canyon is a very large underwater canyon with large kelp "forests."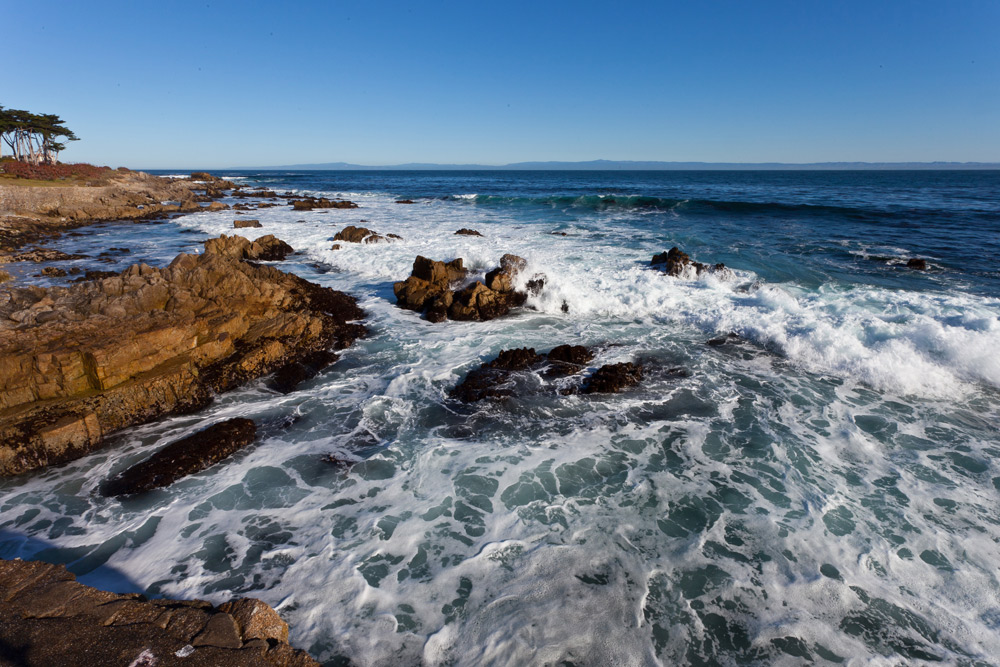 The Monterey pier offers a picturesque view of the marina and place to have a good lunch more affordable than those available at the tourist areas near the world famous Monterey aquarium.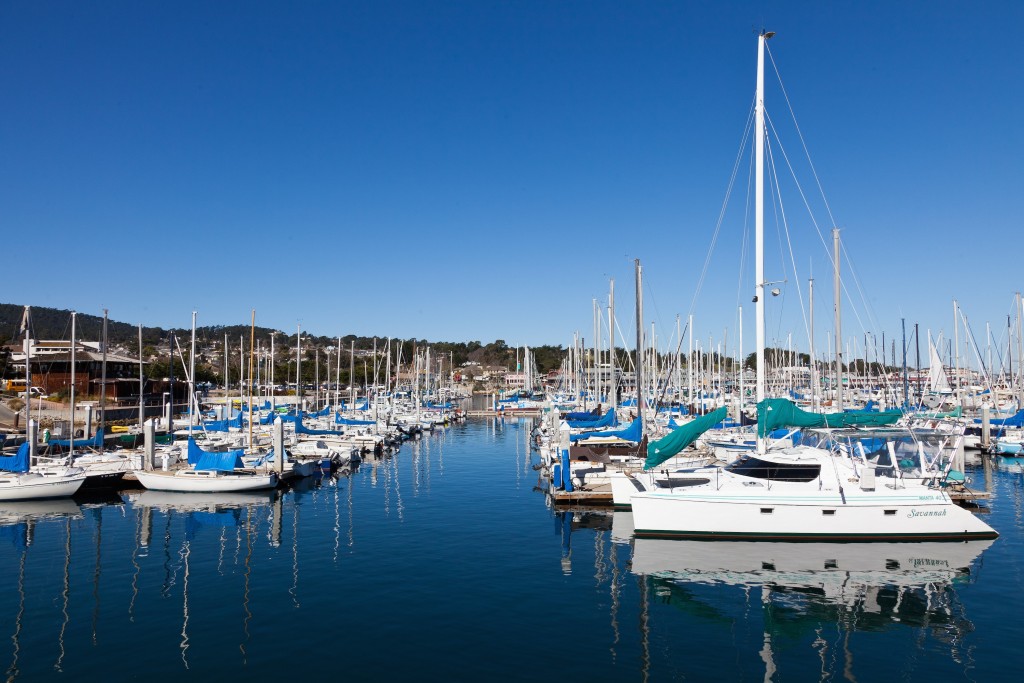 My cruise thru this scenic highway ended at the vista view of the Golden Gate Bridge, offering a grand view of the city of San Francisco across the bay. Clearly visible are a few of the landmarks of the city, the Coit tower on Telegraph Hill and the TV antenna tower at Twin Peaks.