Get a Slice of a Private Paradise at This Dreamy House Tucked in a Farm in Cavite
Simplicity has never looked this good.
by Ina Louise Manto | April 22, 2022
Whether you're looking for a venue for an intimate gathering or a simple summer outing to beat the summer heat, you don't have to drive too far from the metro to enjoy a private space that's swoon-worthy. Enveloped by rows and rows of coconut trees, Casa Fariñas offers a private hideaway in Cavite where you can make new fond memories:
Casa Fariñas
Boasting concrete walls and accents of wood, there's something about the simplicity and sleekness of Casa Fariñas' modern interiors that make it more appealing, cozier, and IG-worthy. Every corner is just picture-perfect, especially if you're a fan of minimalist spaces – simplicity has never looked this good.
The newly constructed private home is tucked on a farm in Alfonso, and it features a unique U-shape that provides guests a pool and nature view, whether they're in the private rooms or common spaces. There is lots of nature to explore around the property; it's the perfect venue for unwinding and forgetting the noise of the city for a few days.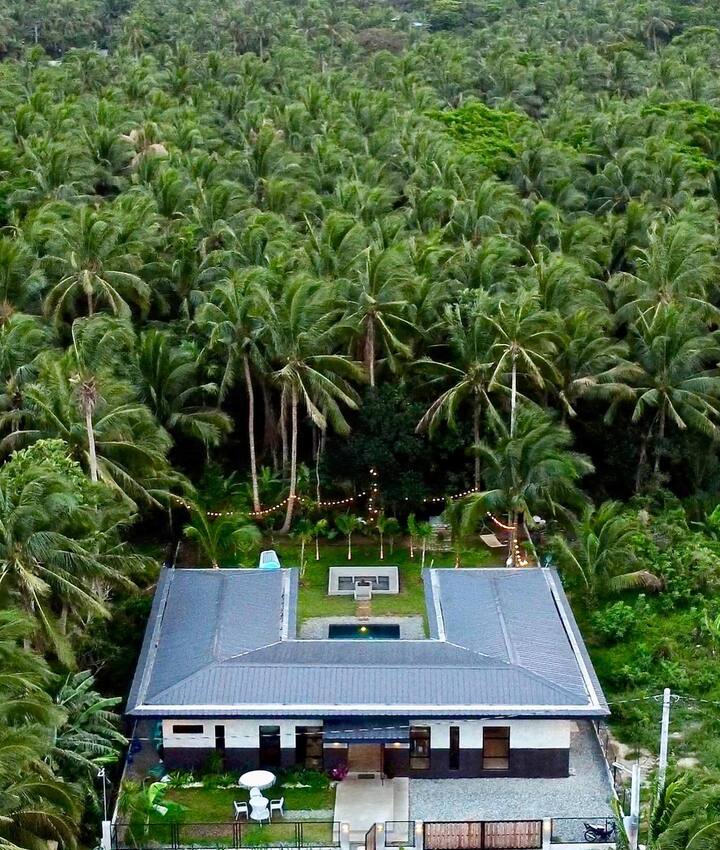 Casa Fariñas is a fully furnished house and it won't be difficult to feel like you just found another home away from home. You'll have the space exclusively during your stay, including its amenities: a fully equipped (and stylish) kitchen, a dining area that overlooks the pool, and a living area. These common areas are located in an open space, with huge windows and tall ceilings, which makes them feel and look bigger.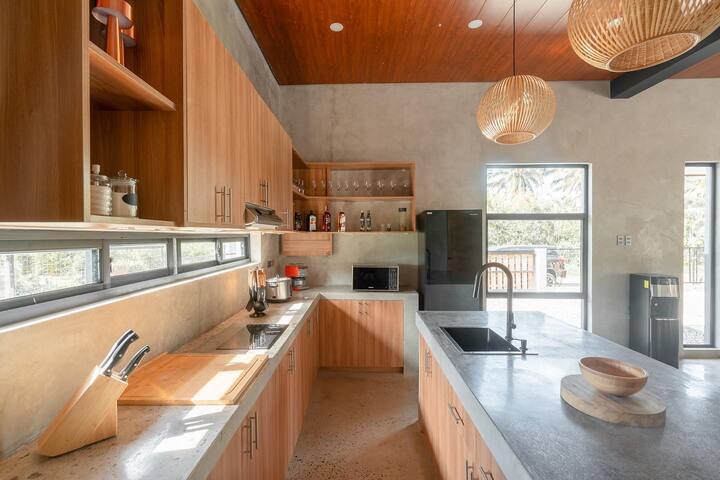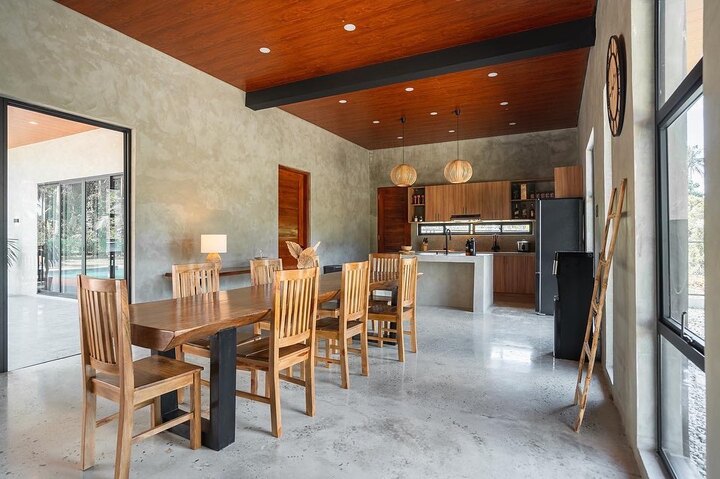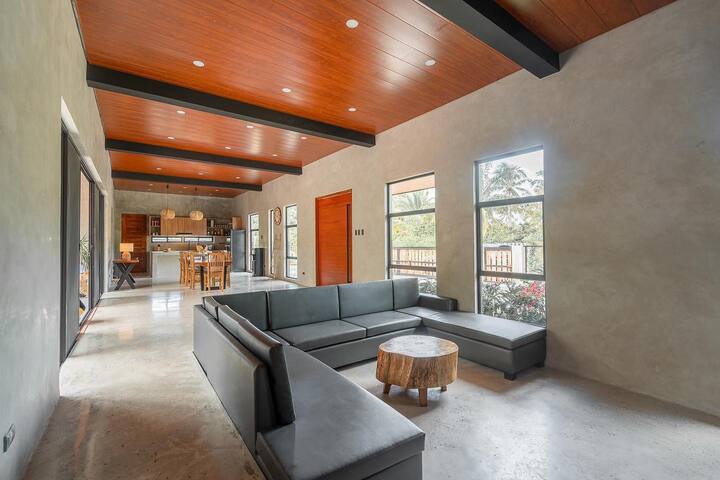 The living room is actually a sunken area, making the space feel more intimate. It also has a Smart TV as well as an electric fireplace – talk about cozy but make it modern!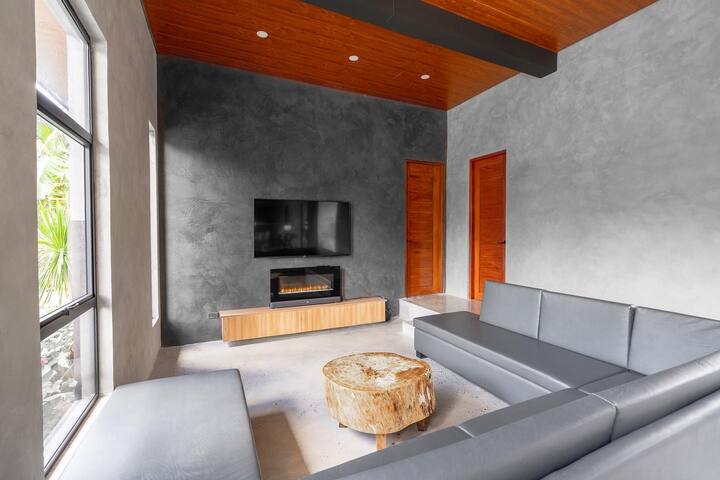 There are four stylish bedrooms at Casa Fariñas, which can accommodate up to a maximum of 12 guests. Each room has a double-sized bed as well as a private bath. However, the rates only allow the use of three bedrooms.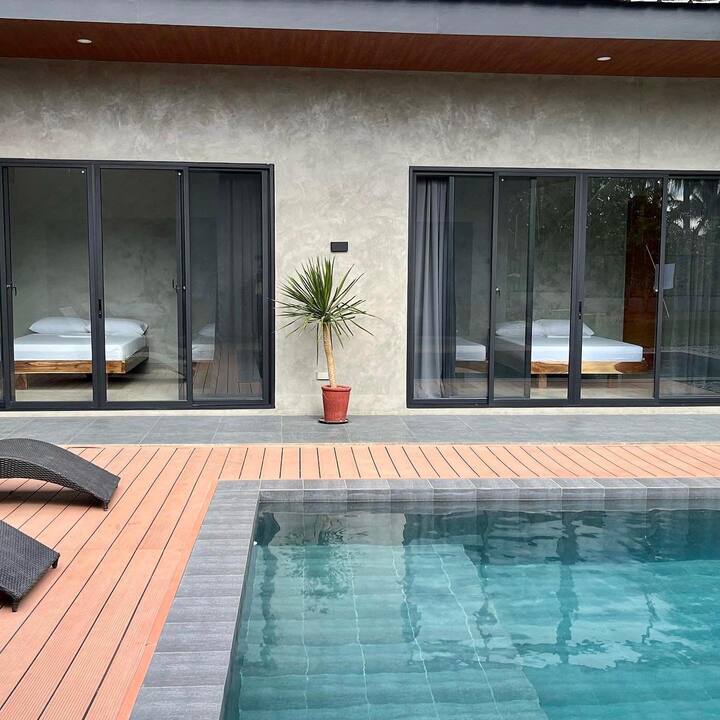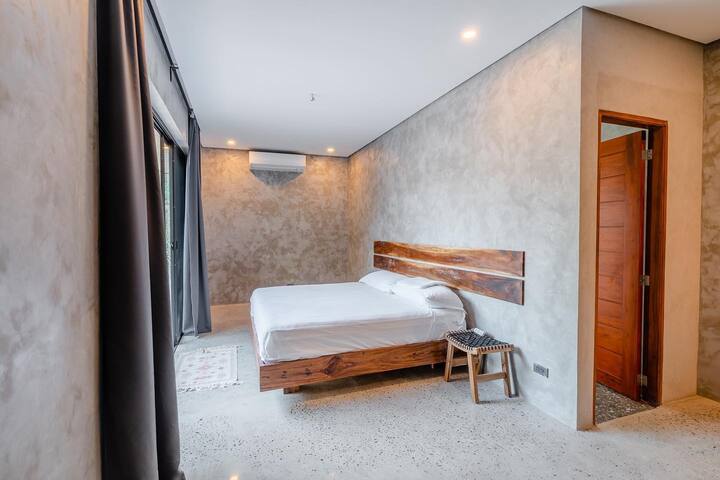 If more guests are included, you may get the last master bedroom for an additional P5,000. The room has a king bed and a queen inflatable bed that can accommodate four guests. Visiting guests are also charged P300 per head.
Outdoor amenities
Getting your much-needed tan or simply enjoying the vast green space wouldn't be a problem during your stay at this stylish home. At the center of the house is a swimming pool that overlooks the surrounding green space. There are tanning beds here as well.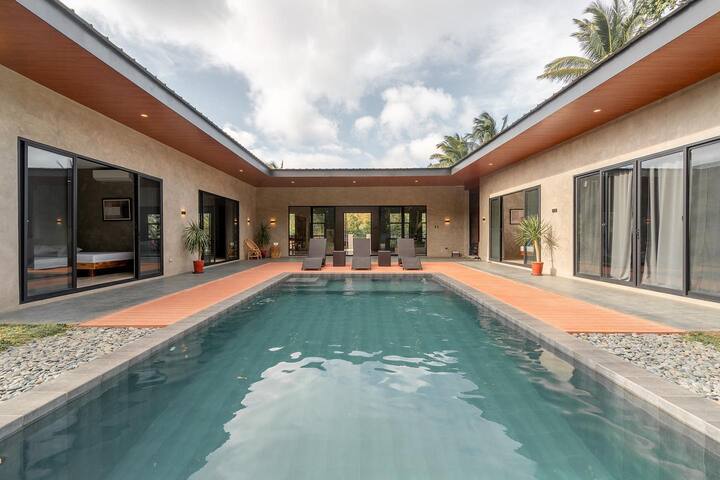 At night, stay warm and toasty at the sunken bonfire. Bring your favorite snacks, go stargazing, play good music, and enjoy the company of the people you hold dear. With plenty of garden space, tents may also be pitched and guests can also request an outdoor cinema.
View this post on Instagram
View this post on Instagram
Rates start at P15,000 per night for weekday stays (Mondays to Thursdays).
Get Your Much-Needed Breath of Fresh Air at These Farm Stays Near the Metro
Get Your Much-Needed Breath of Fresh Air at These Farm Stays Near the Metro
Ina Louise Manto | Sep 23, 2021
For inquiries, bookings, and more information, send a message to Casa Fariñas on Instagram or Facebook.