Appreciate Slow Living on Your Next Staycation at this Rustic Kubo Loft in Cavite
Pets are allowed here too!
by Ina Louise Manto | April 27, 2022
Everything is now fast-paced – from the amount of work we need to accomplish to the food we consume in between busy schedules. If you catch yourself in need of a break from this lifestyle, go for a short drive to Cavite and relish slow days in nature at The Weekend Farmer:
Learn slow living at The Weekend Farmer
Nestled just a few minutes from Tagaytay, The Weekend Farmer is a two-hectare property in the highlands of Alfonso, Cavite. Home to perennial trees and a stunning view of Talamitam, the farm is divided into four zones: a. guesthouse and kitchen; b. veggie patch and bee house; c. fruit-bearing trees and livestock; and c. plantations for bananas, coconuts, and coffee. The farm began in 2006, with various trees constantly being planted across the property.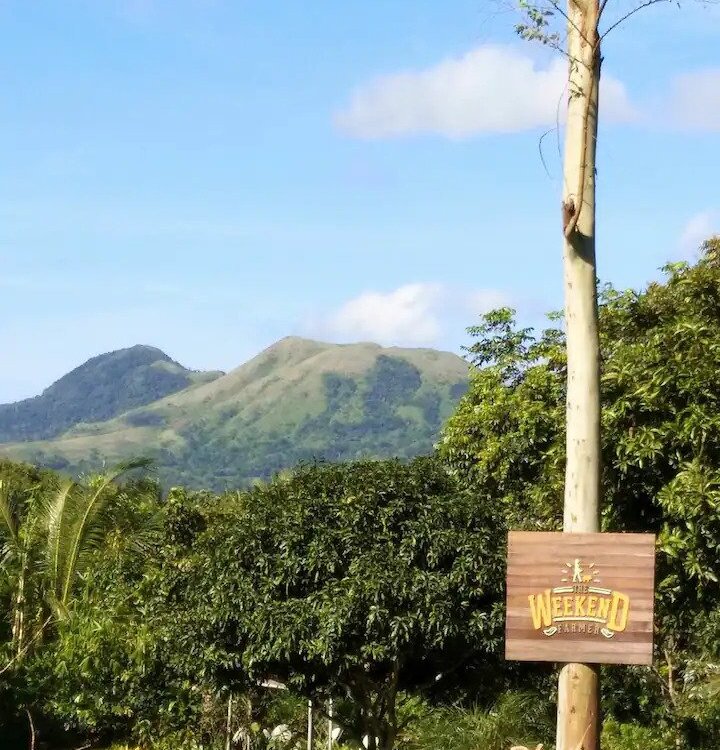 Two years later, the owner added the guesthouse and gazebo to let guests experience the wonders nature has to offer, including this idyllic kubo.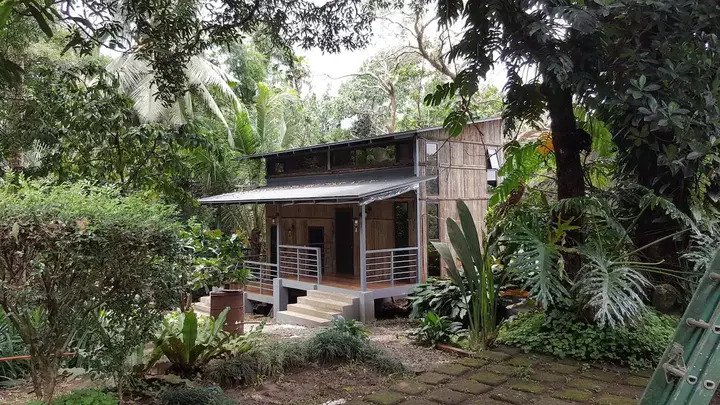 This loft kubo is one of the bigger stays at The Weekend Farmer. The 24-sqm space can accommodate up to six guests per stay, with an additional fee of P950 per head in excess of four pax. Both grounds are sleeping areas; you'll be sleeping on mattresses on bamboo bedframes that matches the aesthetic of the kubo. There's no air conditioning in the kubo; the surrounding forest is enough to keep the space cool and comfy during your stay!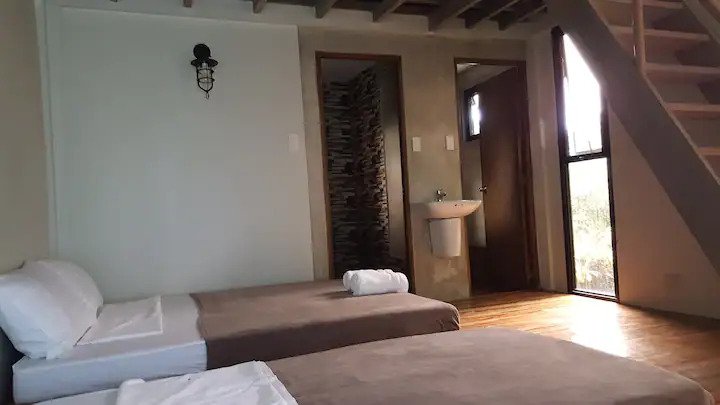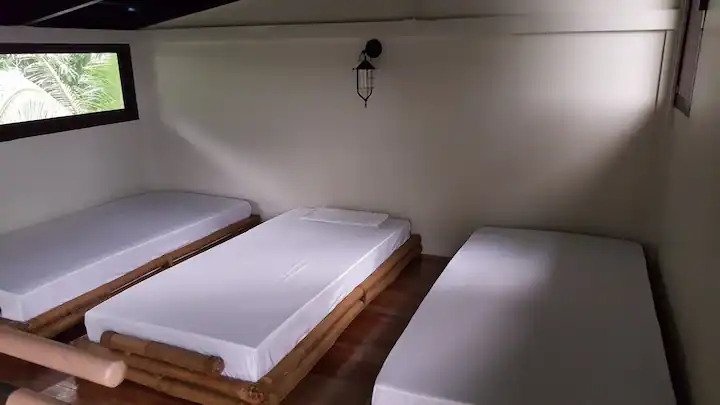 There's no kitchen at the kubo, but you can order additional farm-to-table lunch and dinner at P499 per head. You can also bring your snacks and water, which are subject to corkage fees.
Guest access and activities
A trip to The Weekend Farmer isn't complete without getting a first-hand experience of farm life. If your dream retirement involves owning a farm, you can get a taste of what it's like through the guided tour where you'll visit a bee shelter, vegetable garden, and plantations and learn about vermiculture. You can also go for the Pick-and-Pay experience where you'll be harvesting fresh veggies to bring home!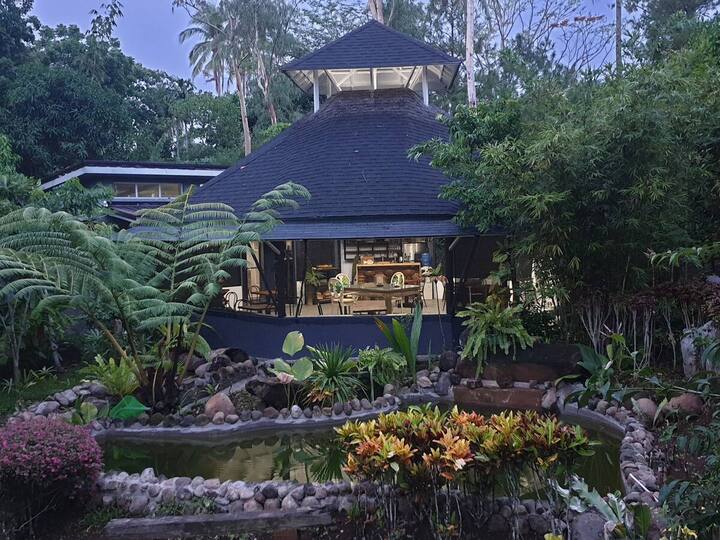 There are plenty of hammocks and lounge chairs around the farm as well – it won't be difficult to pick your nook for meditating, praying, or simply enjoying a new book.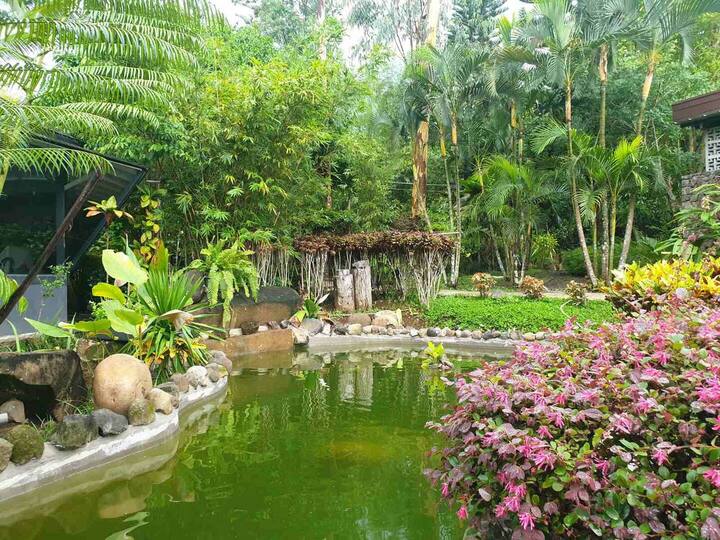 At night, you can also pay for a bonfire set up to complete the healing outdoor experience.
Rates start at P5,600 per night. Book your stay here.
Get Your Much-Needed Breath of Fresh Air at These Farm Stays Near the Metro
Get Your Much-Needed Breath of Fresh Air at These Farm Stays Near the Metro
Ina Louise Manto | Sep 23, 2021
For inquiries and more information, contact the Airbnb host or visit The Weekend Farmer's official website or Facebook.