This Boho Beach Cabin in Zambales Will Take Your Breath Away
The perfect place to go off the grid.
by Cristina Morales | January 04, 2022
Known for its pine tree-dotted beaches and surf culture, Liw-liwa in San Felipe, Zambales has become an artistic surf hub that draws tourists from all over the Philippines. Whether you're planning on visiting to hit the waves or are simply looking for some beach time, Casa Liwa Beach Villa is a stylish stay that will serve as your private slice of paradise in surftown.
Casa Liwa Beach Villa
Surrounded by trees, Casa Liwa Beach Villa is a private haven in the center of Liw-liwa. The two-storey loft-style wooden house boasts a stylish A-frame design and 560 square meters of private property — plenty of space to frolic and/or lay out on a picnic blanket, admiring the clouds or starry sky. The villa also has a 28-square meter private pool, which is ideal for cooling off after spending the day in the sun.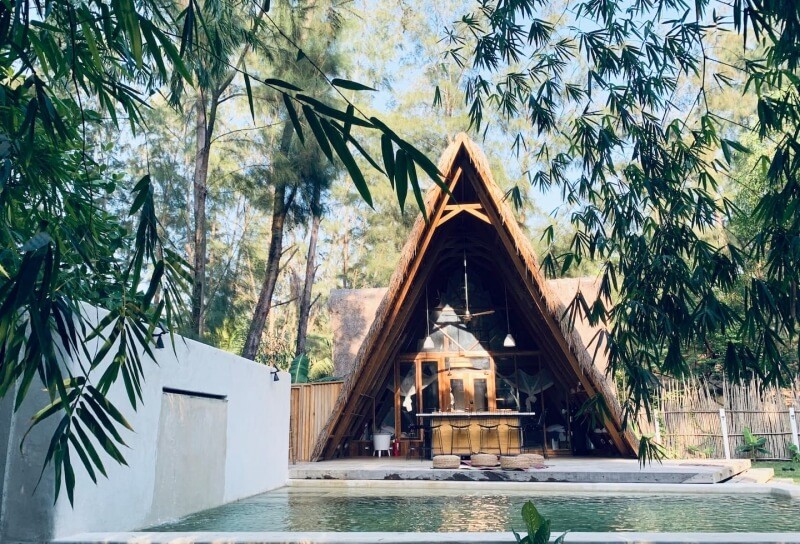 The kitchenette and dining space can be found outside on the deck. The kitchen is equipped with the basics you'll need to whip something up, and there's also a grill and charcoal in case you want to have a barbecue.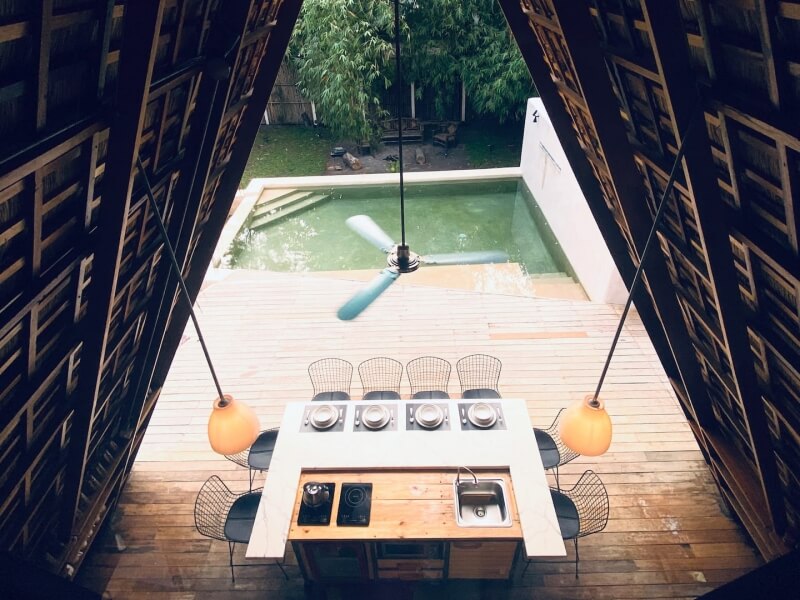 Meanwhile, the indoor space is fully air-conditioned and dedicated to sleeping areas. Its floors are made of reclaimed hardwood, giving the place extra character and history.
Casa Liwa Beach Villa can comfortably accommodate up to eight guests. The first floor has two queen beds, a single bed, and two air mattresses.

The second floor has one king bed and one single bed.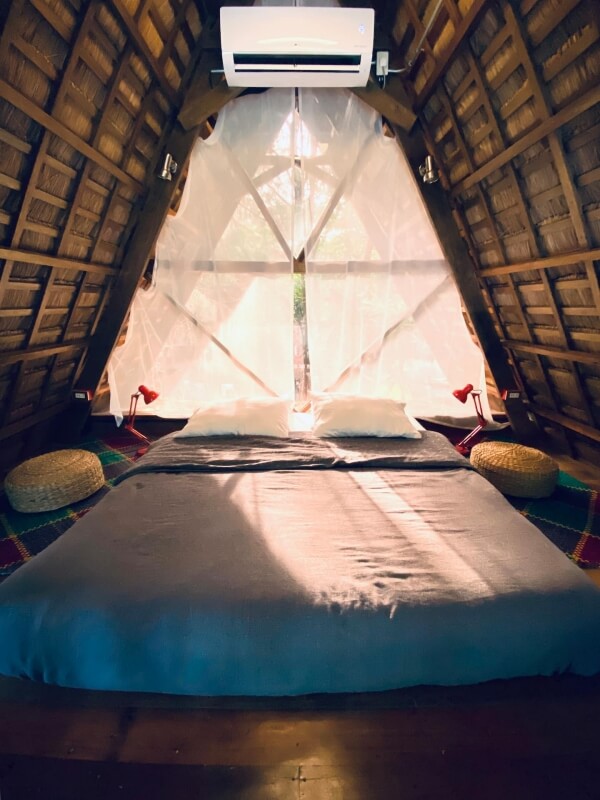 Casa Liwa is the perfect place to put. your feet up and simply enjoy each other's company. The place doesn't have
The beach is five minutes away, and most shops and places to eat are just a 5-10 minute walk away. The host recommends renting a motorbike if you'd like to explore the mountainside, rivers, and lakes.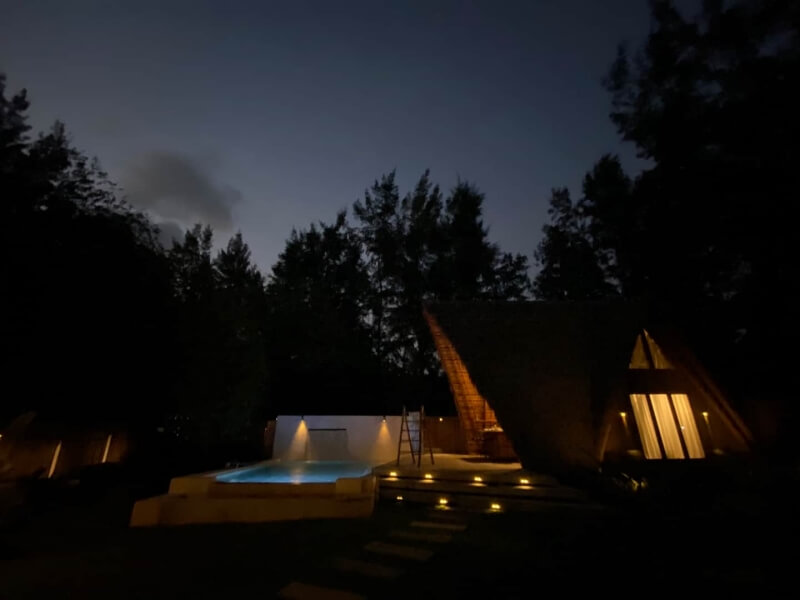 Rates at Casa Liwa Beach Villa start at ₱15,357/night.
You can book a stay here.
For information on travel requirements and availability, please contact the property.