We Found Where BTS and IU Filmed Their MVs (And Some Similar Locations in the PH)
Bookmarking now!
by Meryl Medel | November 20, 2020
Isn't it every fan's goal to visit a place their idol also visited? From filming locations of their shows to restaurants they own, there's a lot of things fans could visit. Here's another one, especially for fans of global superstar BTS and Korea's sweetheart IU. Both artists filmed their own music videos at this one location in South Korea — Casanoir.
Bonus: We've also found a similar place here in the Philippines for our Filipino ARMYs and Uaenas!
The music videos of BTS and IU
IU collaborated with BTS' SUGA on a single called "Eight", whose music video featured the singer as a character who is "growing out of her youth." Upon walking into a futuristic sci-fi room, she activates a machine and lays down on a bed in front of it. A montage of her memories, which she accessed through the machine, then follows. These memories are mostly located in a house at the Casanoir in South Korea.
Meanwhile, the music video of BTS' latest single "Life Goes On" from their album BE (at least, its teasers) features the members of the band sitting together around a campfire right in front of the same house in IU's music video.
아이유님 에잇 뮤비 촬영지래!!! 와아아앜 pic.twitter.com/aBNJNR3pW3

— 지민투데이☺️ (@jimintoday__) November 18, 2020
Casanoir
Located in Yangpyeong, South Korea, just less than an hour away from Seoul, Casanoir is a space where you can appreciate nature, have fun with friends, and simply relax. The place is also a popular location for private weddings, parties, workshops, and the like.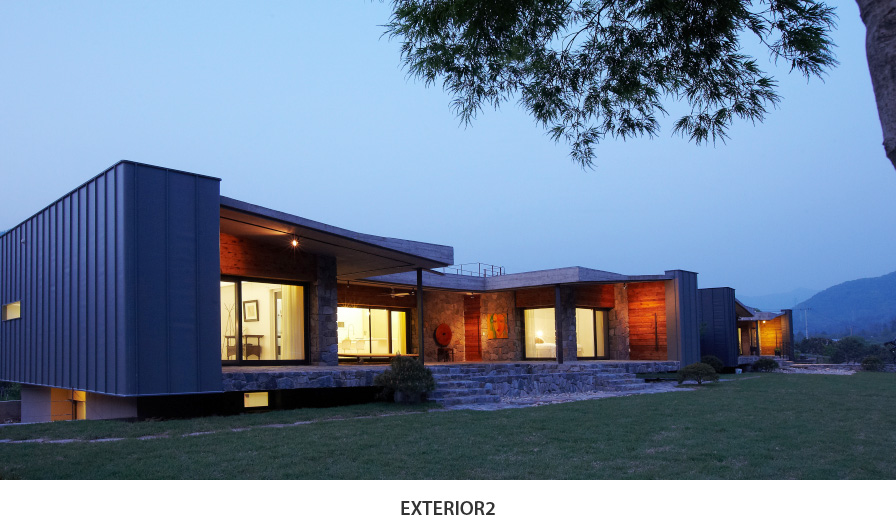 The exterior of the houses is styled like four industrial containers put together in a square, with one side completely open that serves as a courtyard to make the space feel much bigger. At the center of the courtyard is a small pond with a cool stream of water falling from the roof. It looks out over the big garden full of flowers and greenery.
The interior is made up of 3 double bedrooms, 2 traditional Korean rooms, a dining room, and a living room. This pretty house maximizes natural light to create a sense of openness with nature and the environment right outside.
Similar locations in the Philippines
While travel abroad may be difficult right now, maybe you could go on a staycation in a nearby location that has a similar style to Casanoir. Check these out:
Freedom Society Container Van
This industrial container-style stay is found in the middle of a beautiful jungle paradise in Siargao. But don't worry because this place has air-conditioning, so you'll be safe from the heat and bugs. Each container van features high ceilings, large windows, four beds, and an open terrace where you can just sit back and relax to appreciate the nature surrounding you. Plus, it's only three minutes away from Pacifico Beach! Book here.
Zen T-House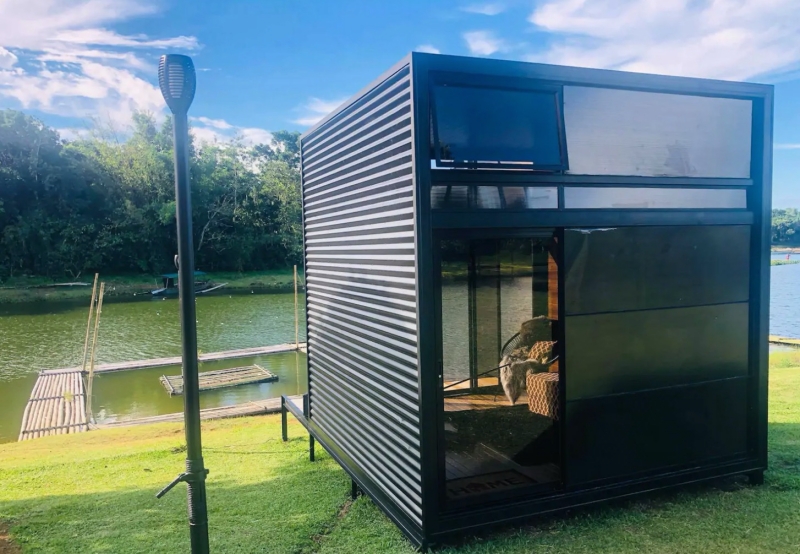 The Zen T-House at Bloc Camp Site is significantly smaller than Casanoir, but the industrial container-style home surrounded by nature is definitely like the South Korean rental home. The cozy space is just enough for a single traveler or a couple. You can lay out a mat and enjoy the sun on the open space right at the banks of Sierra Lake in Laguna. Book here.
Would you visit this place in South Korea? How about these similar stays in the Philippines?