Find a Secret Hideaway at This Private House Tucked in a Farm in Batangas
The three-story house can accommodate up to 12 guests.
by Ina Louise Manto | April 13, 2022
While the summertime will usually make you crave the sun, sea, and an island adventure, there are people who would rather cool off and enjoy a cool forest breeze. If you're part of this crowd, go for a drive to Batangas and discover this hidden gem near Tagaytay:
Casarina Verde
Nestled within the executive village Leisure Farms in Lemery, Batangas, Casarina Verde is a three-story home that offers a relaxing retreat that's ideal for big groups. The Balinese-inspired house is cushioned among the trees and wildlife of the mountain, allowing guests to commune with nature, enjoy the fresh air, and disconnect from the city life. It's a fully-furnished house that can accommodate up to a maximum of 12 guests and features amenities that both families and groups of friends would enjoy.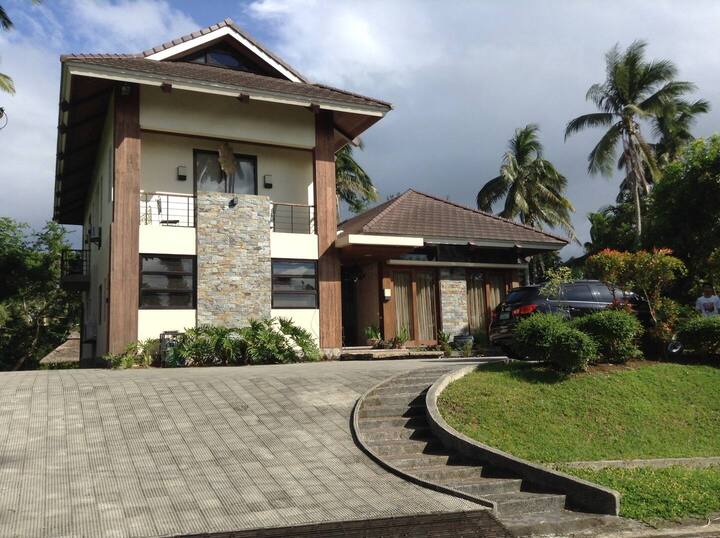 There are certain areas of the house that can't be accessed for the owner's privacy, but the rest are for the guests to enjoy. The three bedrooms are located in the basement area, as well as a living room and a kitchenette equipped with basic cooking tools and utensils.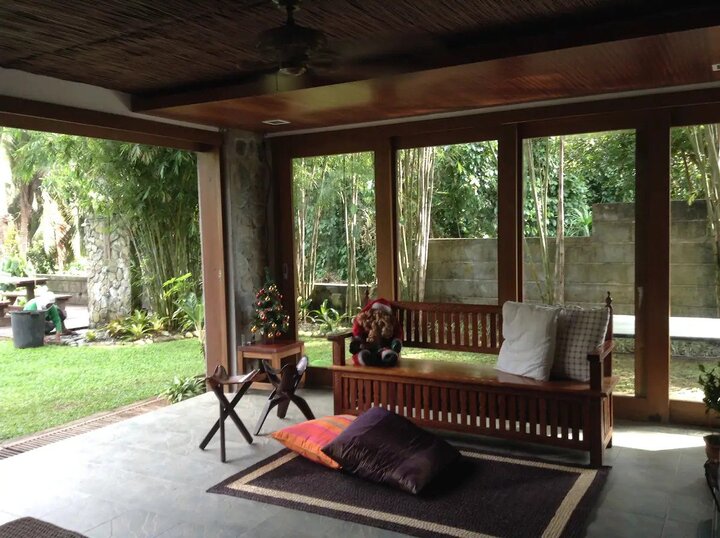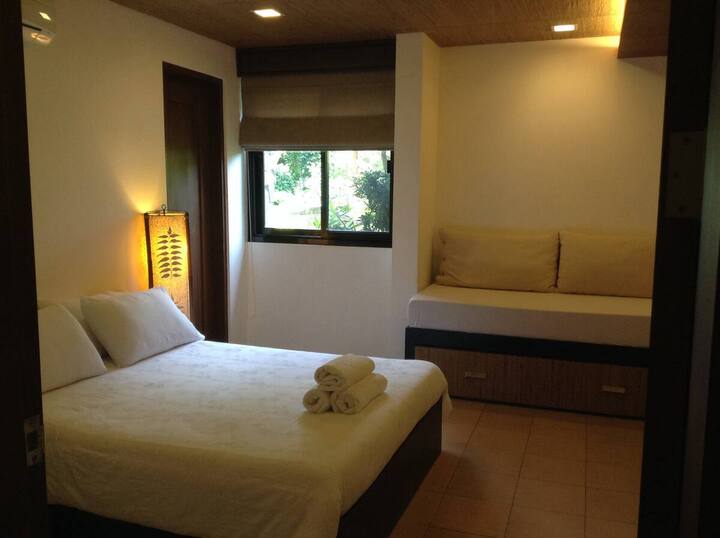 On the second floor, you'll find another living room decorated with beautiful paintings and wooden furniture. Most of the common areas in the house feature glass windows, which adds to its relaxing ambiance. If getting lost in nature is what you're looking for during a vacation – you can admire it completely at Casarina Verde.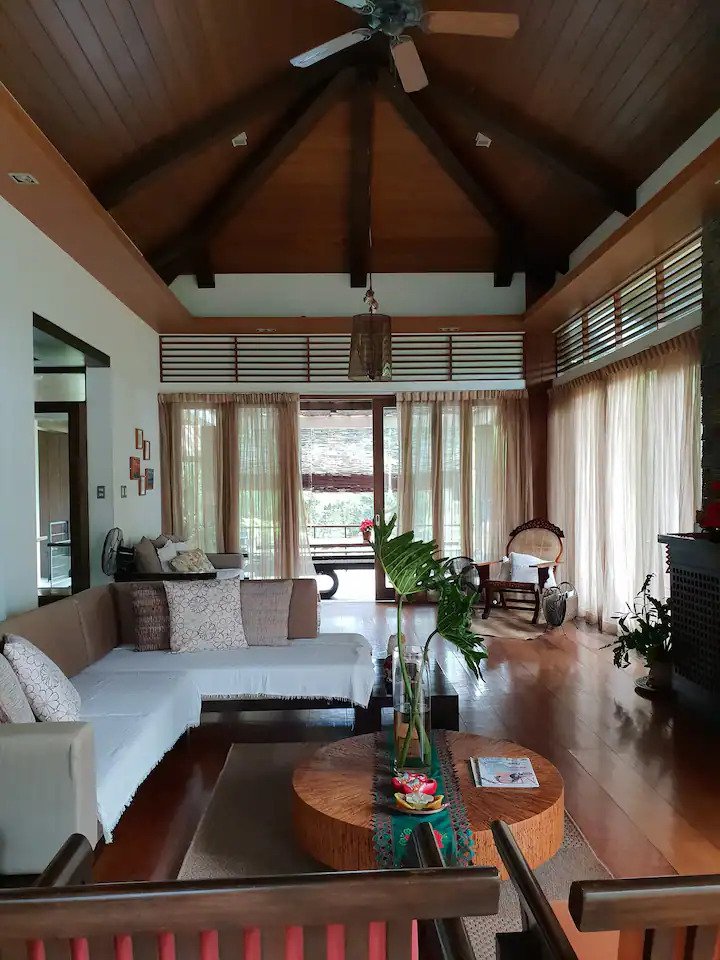 If you're bringing kids, they'll enjoy the attic, which also serves as the house's entertainment area. Here you'll find board games, a billiard table, darts, and playing cards.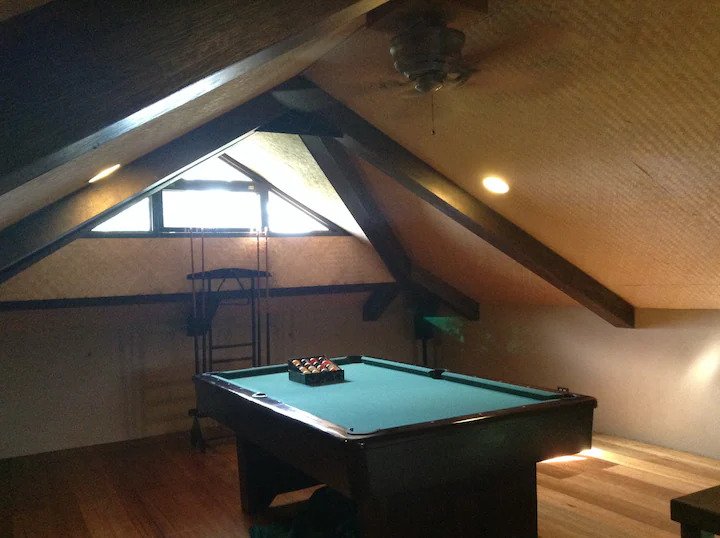 The outdoors
Casarina Verde's outdoor amenities are just as dreamy, with a camping area, cabana, and private swimming pool. The village is also known as a habitat for birds; while you chill at the cabana or lazily float on the swimming pool, you'll be lullabied by the sound of chirping birds and the swaying of trees.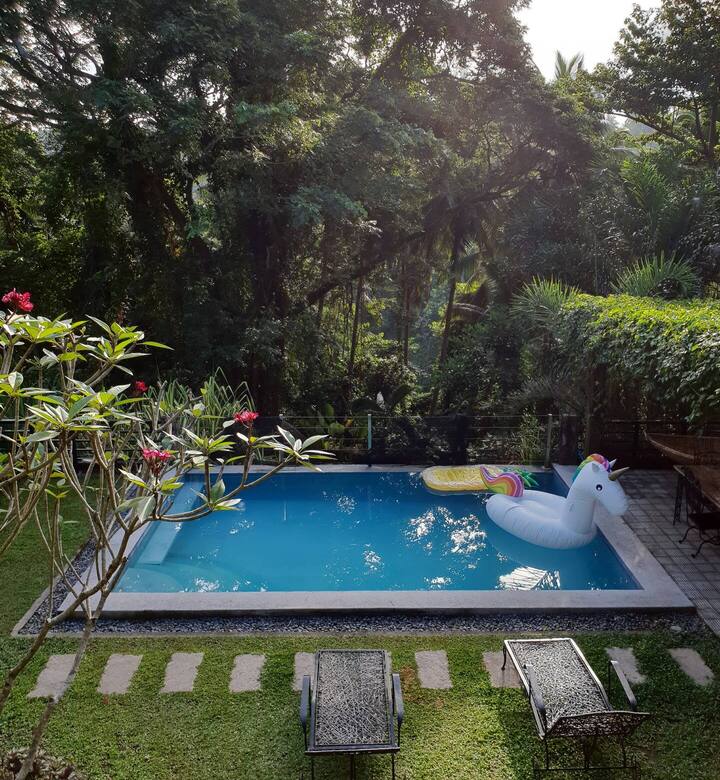 The camping area is spacious enough for kids to run around. You'll also find a bonfire area here; according to previous guests, the weather can get chilly at night so this area is just perfect for staying warm.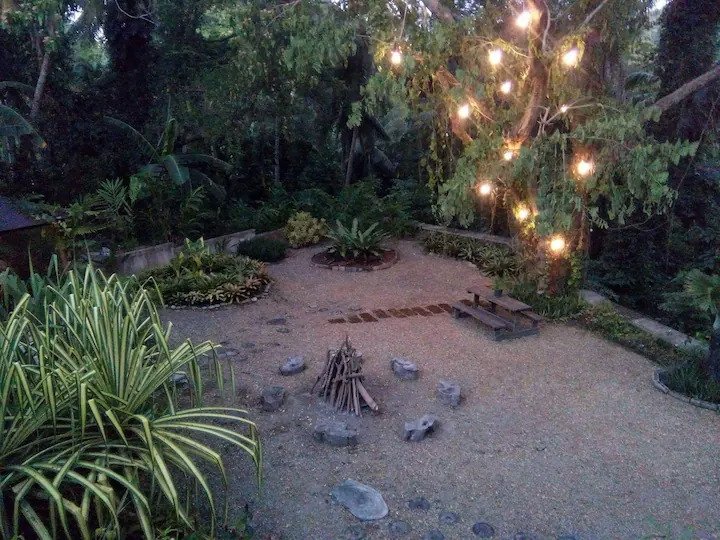 If you wish to dine alfresco, you can do so at the lanai just outside one of the living areas or the cabana at the camping site.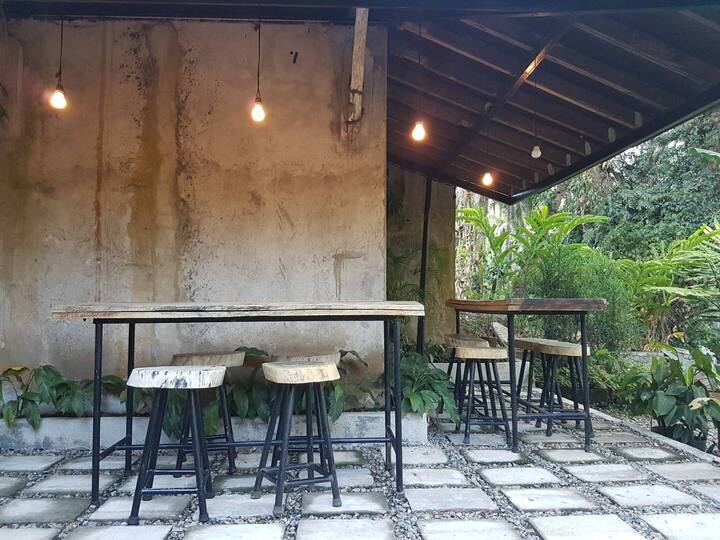 According to the owner, biking around the village is also a fun activity for guests, as there are many uphill and downhill tracks to explore.
Rates at Casarina Verde start at Php 20,000 per night. Book your stay here.
Escape Near the Metro: Batangas Airbnbs That Have Private Pools
Escape Near the Metro: Batangas Airbnbs That Have Private Pools
Ina Louise Manto | Oct 13, 2020
For inquiries and more information, contact the Airbnb host.