CEB Flexi is EveryJuan's New Flexibility Friend
Say yes to being more flexi!
by Meryl Medel | October 17, 2019
Everyone knows how important planning for trips in advance is. You need to get the best deals for your flights, hotels, and activities to make the most out of those precious vacation days. Still, the real challenge comes when variables out of your control would force you to rebook flights. Well, this is where Cebu Pacific comes in to the rescue.
Starting October 22, 2019, Cebu Pacific will offer CEB Flexi, a flight add-on that gives travelers the flexibility to rebook their flights up to two times for a minimal fee. With CEB Flexi, passengers can also rebook their flight until two hours before departure.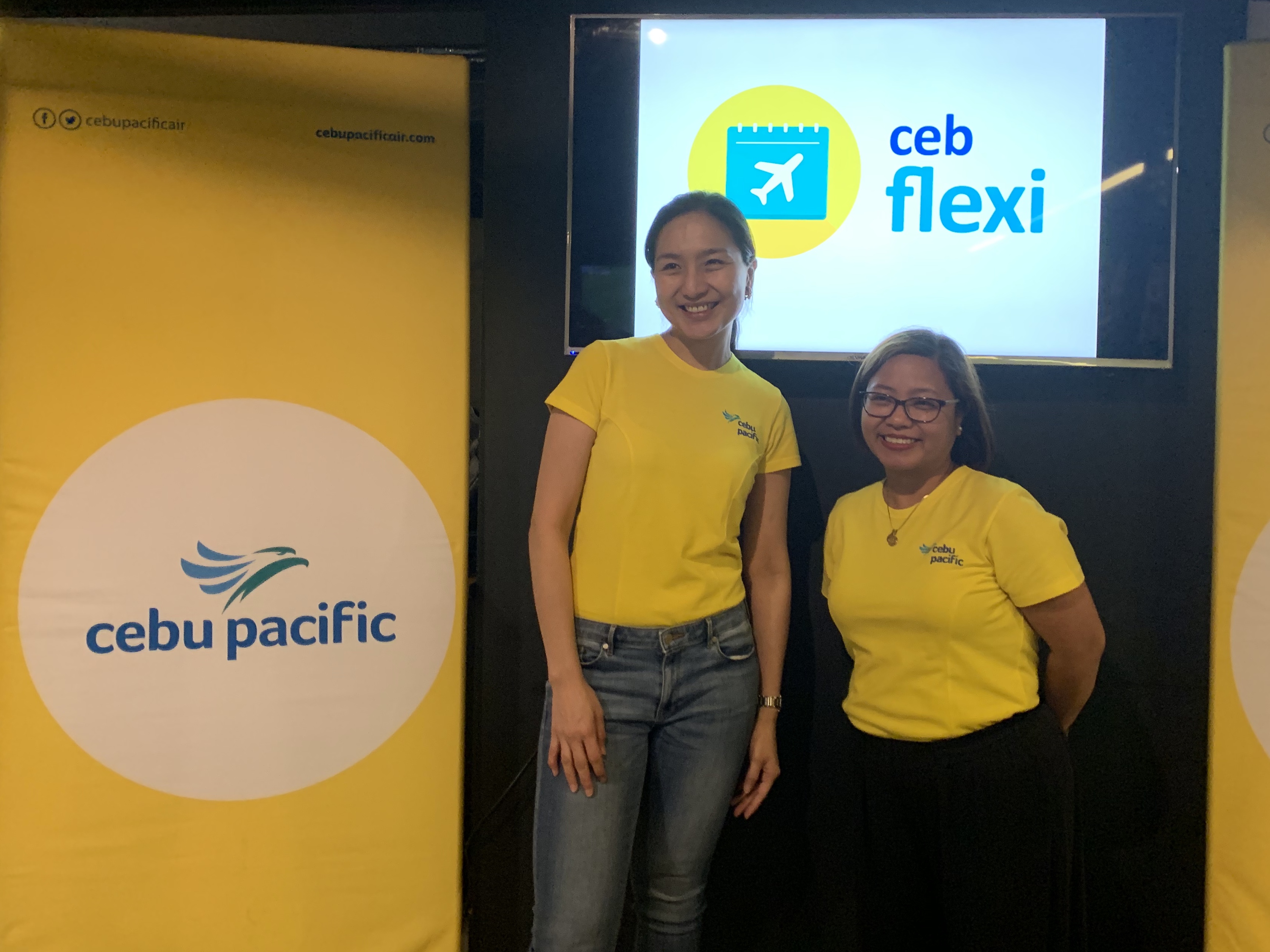 "CEB Flexi is a great complement to year-round low fares as it provides the power and option to rebook flights should the need arise. We encourage passengers to book in advance to avail of great low fare deals, now we also provide the ability to change travel dates, giving peace of mind that the flights they booked won't go to waste," said Candice Iyog, CEB Vice President for Marketing and Customer Experience.
CEB Flexi came to being as a response to a question the Cebu Pacific team asked themselves: "How might we give our passengers more control over their booking?" 
"We're very happy about this product because it's one of those products that we didn't develop on our own own. It's a product that we developed with a customer in mind and together with them and was validated further with them so it's collaborative," said Iyog during the press conference. "So you can expect that there will be more of these kinds of products and services because we're working more and more with our customers to understand the customer journey."
Compared to current rebooking fees, which range from Php 1,500 to Php 2,800 (or sometimes, even more), CEB Flexi is 60% cheaper, being priced at Php 499 for domestic flights, Php 799 for international short-haul flights, and Php 1,099 for international long-haul flights.
Passengers can rebook their flights to any available flight in the same route as long as the flight dates are available in the system.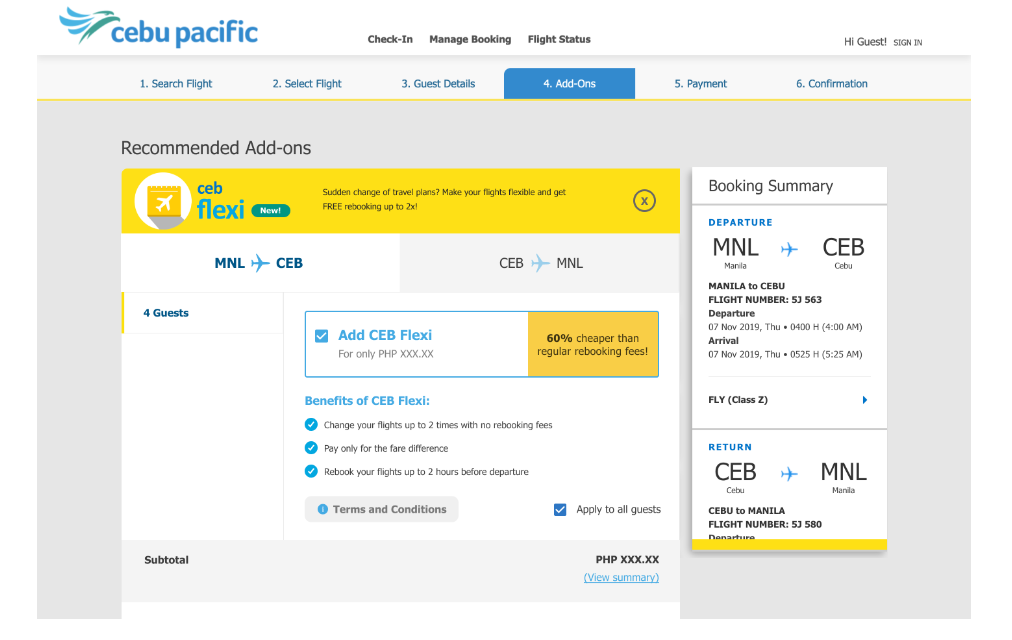 Alongside prepaid baggage allowance, inflight meals, seat selection, travel insurance, and the CEB WiFi kit, the CEB Flexi add-on can be purchased through the airline website (www.cebupacificair.com) or the official mobile app. With the roll-out of CEB Flexi, all new flights booked starting October 22 will be non-refundable.
For booking and more information on flights and payments, visit www.cebupacificair.com.