Treat Yourself to a Refreshing Nature Getaway at This Garden Home in Lucban
Wake up to a stunning view of Mt. Banahaw.
by Ina Louise Manto | September 23, 2021
Whether you're looking for a venue for your next intimate celebration or simply want to wake up in an idyllic location surrounded by nature, Charito's Garden offers a refreshing experience away from the noise of the city.
Recharging in nature at Charito's Garden
If your definition of relaxation includes waking up to a stunning mountain view, hearing the sounds of chirping birds and flowing water from a small pond, and feeling the cold crisp air from swaying trees, prepared to fall in love with Charito's Garden.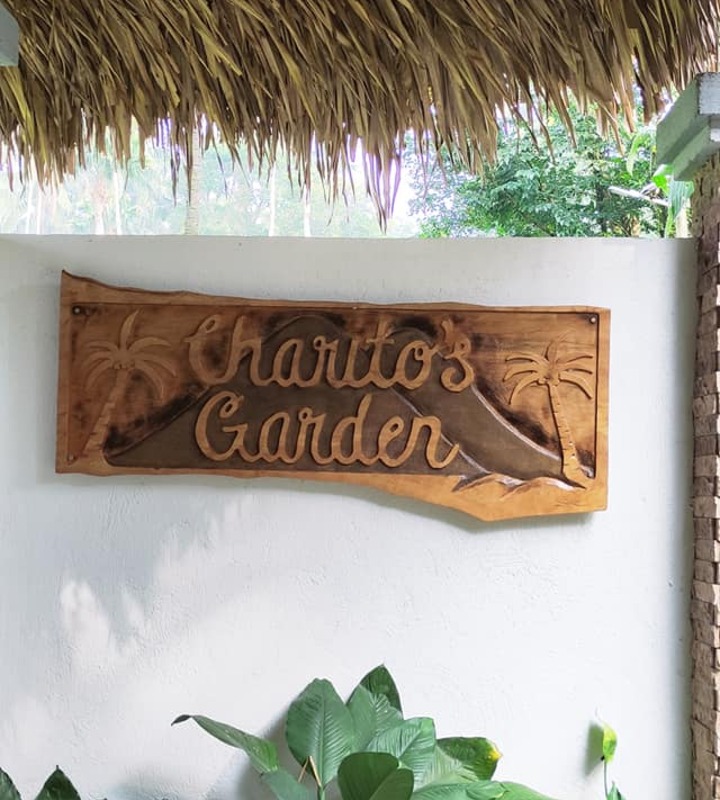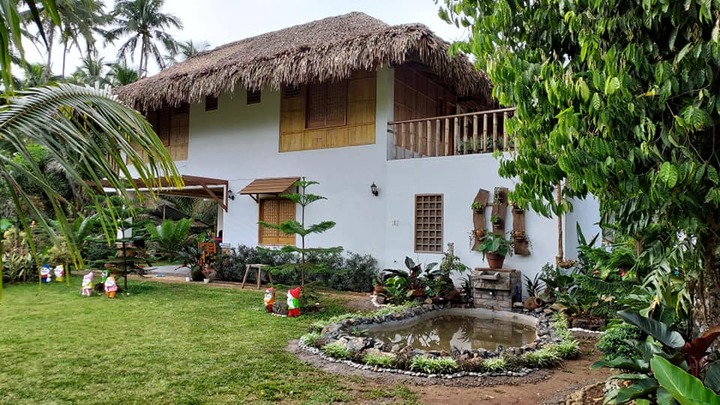 Tucked in the town of Lucban, Quezon, this quaint garden stay is perfect for a short weekend getaway where you'll make the most out of the beauty of nature. The property is surrounded by different species of plants that would make any plant parent swoon, as well as the best views of Mt. Banahaw. The entire place is a labor of love. The property's landscaping is a testament to how much care and effort the owners exerted to provide their guests another home away from home. Even the wooden signs around the garden were hand-carved by the owner!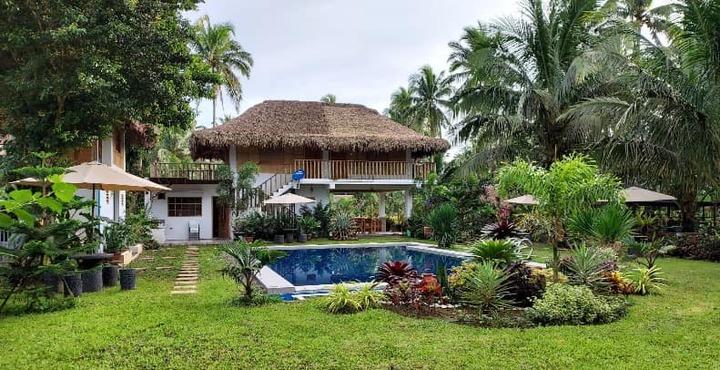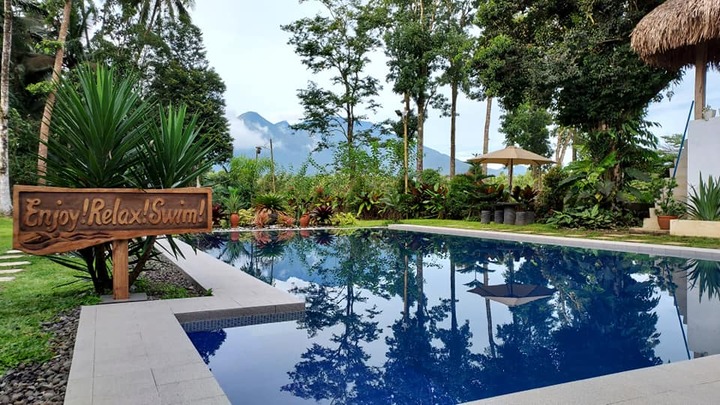 There are two modern bahay kubos in Charito's Garden, which you can rent for a day or overnight stay. Boasting classic materials like bamboo and nipa, the kubos would remind you of cabins found in popular island destinations. They even use capiz shell windows too.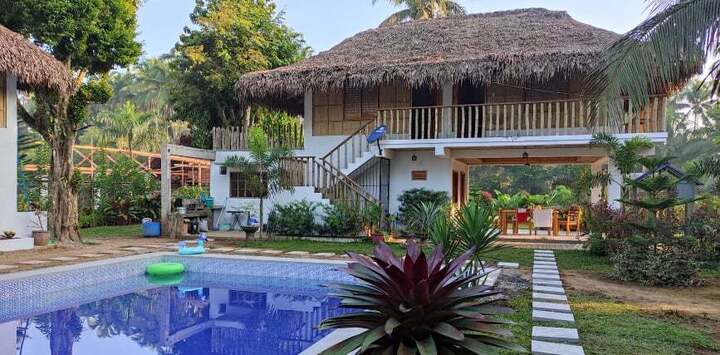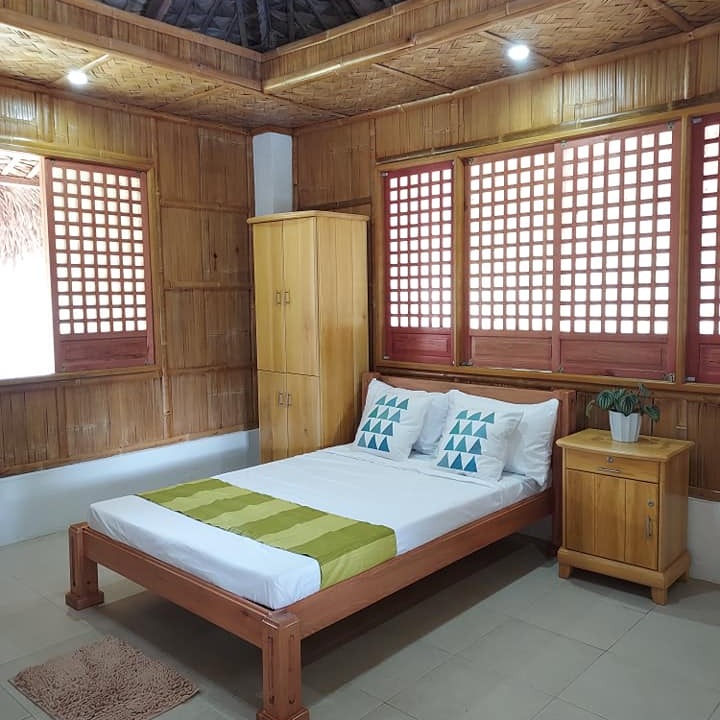 There's plenty of green space to explore around the garden. Bring a picnic mat, a new book to read, or simply stay cool under the sun while swimming laps around the pool. Tents can also be pitched if you plan on enjoying the cool weather at go stargazing at night.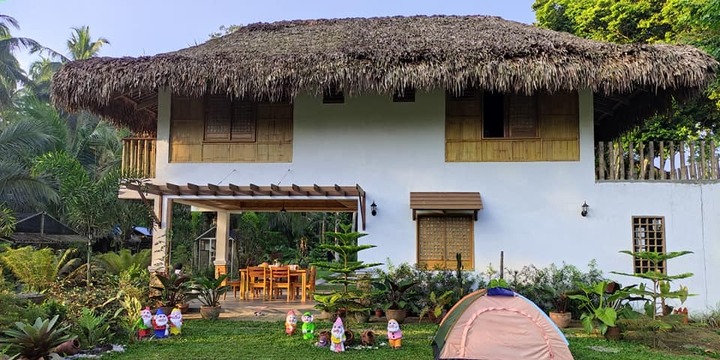 Dreaming of an intimate garden wedding? Charito's Garden has enough space for an intimate setup! They have a photoshoot package as well if you're looking for a serene backdrop for your next celebration. For P4,000 you'll get access to the property for 6 hours, including a bedroom in one of the bahay kubos. This package is also only exclusive to a maximum of six persons.
What are their rates?
Day tours are at P5,000 for weekday stays and P7,500 for weekend stays (Fridays to Sundays and holidays). This is inclusive of a bedroom and access to the property from 8 AM to 5 PM for a maximum of 12 persons.
Overnight stays, which are from 2 PM to 12 NN, start at P10,000 for a maximum of 10 guests. This is inclusive of two bedrooms and access to all the garden's amenities.
Up to 20 guests can be accommodated for both day and overnight stays, with an additional fee of P500/head for extra guests.
For inquiries, bookings, and more information regarding travel requirements, send an email to charitomedina@gmail.com, a message to 0917 882 1814, or visit Charito's Garden's Facebook page.