Look: Celebrate The Holidays Early In This Christmas Village In Tagaytay
Feel the Christmas cheer in Tagaytay!
by Bianca Katipunan | November 23, 2020
Christmas is just around the corner! While it may be a bit different this year, that doesn't mean the holiday spirit is gone. Though we'd have to rethink some of our traditions, it's great to see that some favorite Christmas destinations are still going all-out for the holidays. Crosswinds Tagaytay Christmas Village, for instance, has already put up their holiday decor!
Crosswinds Tagaytay Christmas Village
As part of their annual tradition, Crosswinds Tagaytay has opened their Christmas Village. Unlike previous years, this year's opening had no grand ceremony to follow the strict COVID-19 measures, but the Christmas village is as festive as ever. Here's what you need to know about the Trail of Lights:
Guests will love walking down the mystical Lucent Stone Pillars, which are displayed alongside king-sized candy canes.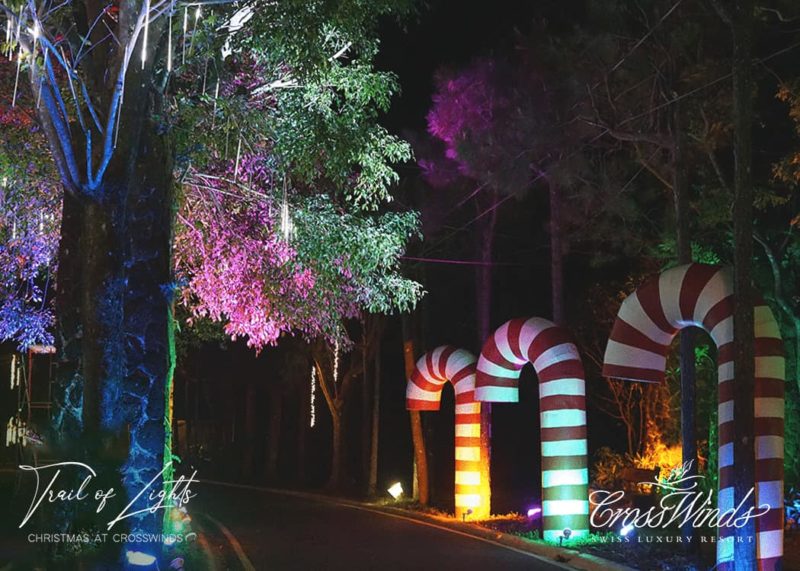 And of course, no Crosswinds visit is complete without a photo op by the famous Bern Windmill.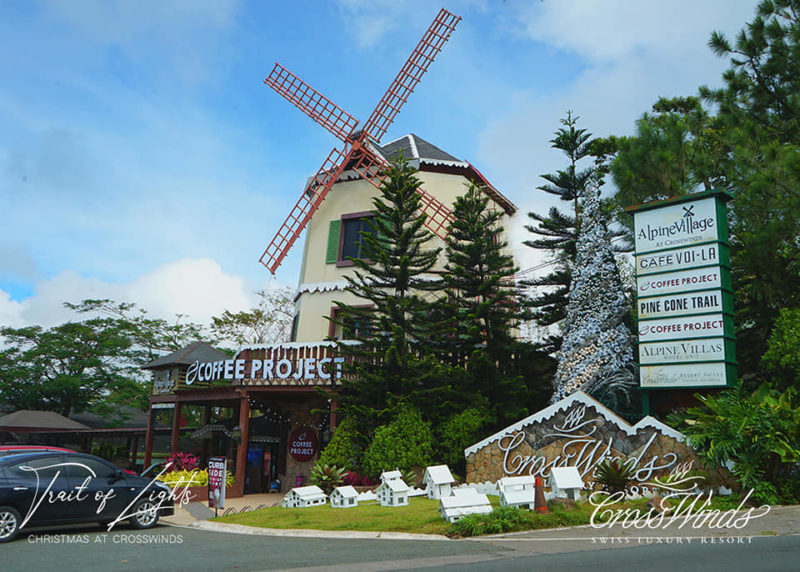 Visitors can also pose for pics in front of Santa's Treasures and his reindeer.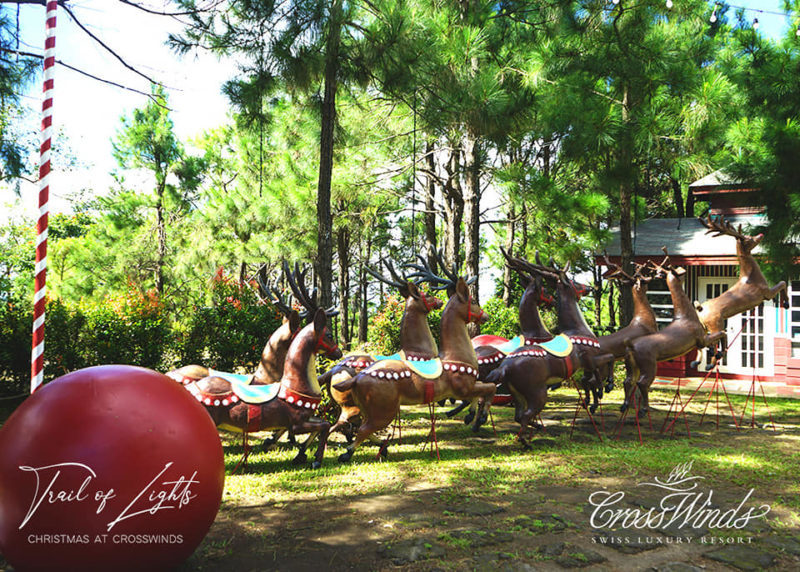 They can also climb the gigantic Trone Giant Chair and take a seat while surrounded by equally huge gift boxes.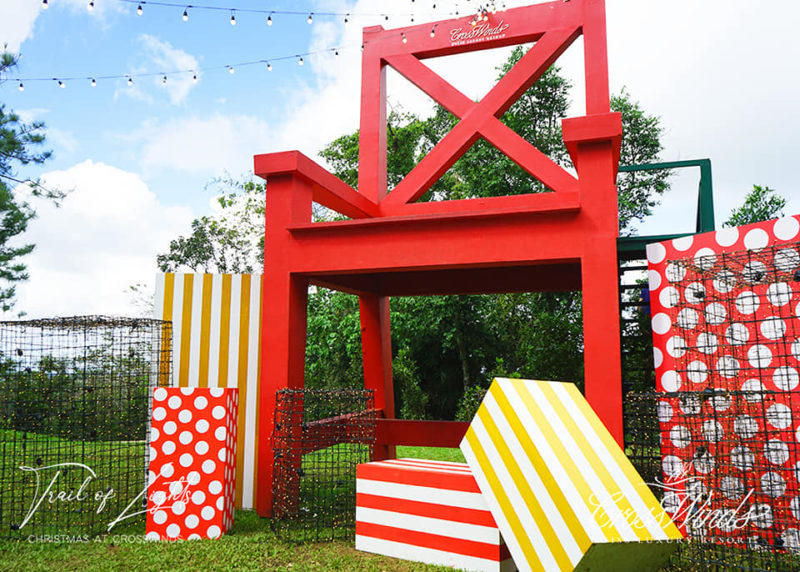 At night, twinkling lights will welcome you while you admire the different cute Christmas displays. Guests can also ride the festive Wreath Swing located near the Alpine Villas Showroom.
Important reminders before visiting the Trail of Lights at Crosswinds
In compliance with the regulations & guidelines of the IATF (Inter-Agency Task Force on Emerging Infectious Diseases), please be reminded of the following items:
Only guests aged 15 to 65 years old will be allowed to enter the Display

Those who are 15 to 17 years old must be accompanied during their visit by his/her Parent (s), Guardian, &/or an Adult Companion (18 years old & above) with a signed written permission/authorization letter from the minor's parents &/or guardian.

Strict checking of body temperature upon entry and as randomly needed. There are 2 main areas for temperature checking. Visitors must make sure to comply.

Area 1: Alpine Villas Information Center (near Coffee project)
Area 2: Alpine Villas Showroom (near Alpine Greens)

Accomplishment of Health Check Forms upon entry (either digital or manual) will be required.

3.1: Manual Forms will be provided upon entering the vicinity of the establishment and will be required to be submitted upon exit.
3.2: QR code will also be available in the 2 main areas mentioned in Item 3. Proof of accomplishment (screenshot) must be provided to the Guard upon exit.

Wearing personal protective equipment such as face masks and face shields for all the guests is required and mandatory. Non-compliance will be prohibited to enter the area.
Practice physical distancing of approximately 1 meter all around (with face mask and face shield) to be observed at all times between you and others.
Cleaning and sanitation procedures have been enhanced throughout the area. Hand sanitizers and alcohol/disinfectant are located in the 2 main areas mentioned in Item 3.
Prior to arriving and during your visit, be mindful of your health and that of others. Cover your mouth when coughing or sneezing and be sure to avoid contact with people who are sick or showing any of the identified symptoms of COVID-19.
Crosswinds' Christmas display is open until the end of the year. For more information visit their website here.