Face Your Fear of Heights in These Local Spots
Gradually expose yourself to your fear.
by Andy Flores | May 19, 2016
Acrophobia is arguably one of the most common kinds of fears, with five percent of the general population suffering from it.
If you're part of the statistic and are driven to rid yourself of your irrational fear once and for all, here's a list in which we combined travel and adventure to make your *therapy* more fun and exciting than terrifying:
Skydive in Cebu
Nothing quite does the trick like skydiving.
Skydive Greater Cebu offers tandem skydiving packages (for first-timers) and lessons (for those who wish to take a solo fall someday) that will mint an unforgettable travel experience under your belt.
Simply reserve a slot, take a class on the basics, hop on a plane that will take you thousands of feet above ground, and jump! Hands down the most extreme and exhilarating activity you could do in your lifetime that involves heights, it could be pretty addictive once you've taken the plunge.
Paraglide in Cavite
Is skydiving too scary for you? Go for paragliding – a less frightening yet equally thrilling activity.
Air Sports Adventure Philippines in Carmona offers tandem paragliding flights, meaning you'll be secured to a harness with a professional paragliding pilot, who will help you sail above ground for 10 to 15 minutes.
Unlike skydiving, which is all about your momentous fall, paragliding's basically about staying up in the air for as long as you could.
Fly a plane in Pampanga
These days, you don't have to be a full-fledged, licensed pilot to fly a plane – or, at least, not the "big ones."
Angeles City Flying Club gives its members and guests the rare opportunity to fly an ultralight aircraft for a good 30 minutes. Of course, you'll be oriented about the general dos and don'ts before taking flight, and you also have the option to fly with your instructor, in case those nerves get the best of you.
Swing up in the air in Taguig
Now here's something you could do right in the metro.
Flying Trapeze Philippines – the first and only full size flying trapeze rig in the country – replaces their students' fear of heights with fun through lessons that come with easy aerial activities. And if you're trying to get fit, trim your weight a little, flying trapeze is a great alternative to exercise.
Needless to say, it's a lot more enjoyable, too.
Try rock climbing in Quezon
While you can always check out indoor (and man-made) climbing walls, nothing beats the feel of climbing a real, massive rock.
Atimonan is slowly gaining popularity among rock climbing aficionados for the abandoned rock quarry it boasts. Suitable for beginners and pros alike, the limestone rock has a mixture of pocket holds, vertical cracks, and overhangs, with an established climbing route that goes as high as 60 meters.
Visit the Facebook page of Atimonan Rock Climbing for more info if you're up for the challenge.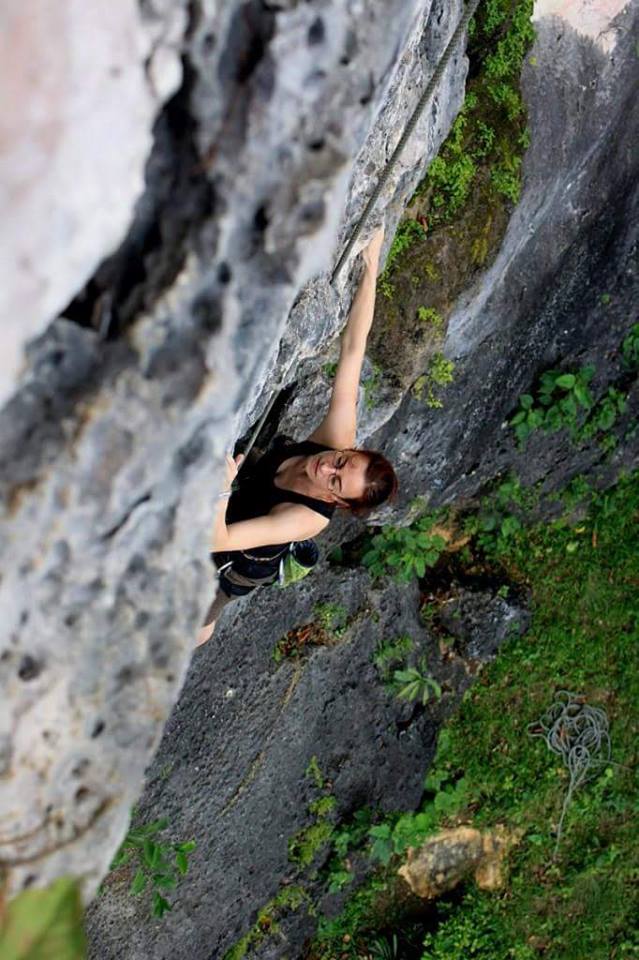 Zip across a lake in Cotabato
Southeast Asia's highest zipline can be found in South Cotabato!
Seven Falls Zipline is one of the main attractions of Lake Sebu Mountain Log Resort. Tagged as the most scenic zipline in the country, it gives you a spectacular view of a breathtakingly green canopy of trees, three majestic waterfalls, and the beautiful Lake Sebu.
With that kind of visual extravaganza, your 60-second trip 180 meters above ground will be a breeze!
Cliff dive in Aklan
Jump off a cliff and make a splash at Ariel's Point, an eco-adventure destination just 35 to 45 minutes away from Boracay Island by boat.
Named by the Huffington Post as one of the best diving spots in the world, Ariel's Point has diving boards and platforms that range between 3 and 15 meters.
After taking your dive of faith, make sure to try other activities in the area like kayaking, snorkeling, and boat cruising.
Also read about:
The Best Cliff Diving Spots in the Philippines
International Destinations that Will Help You Finally Conquer Your Fear of the Dark
Outrageous Travel Ideas That Spell D-E-A-T-H to Acrophobics