[Updated May 2021] These Countries Are Opening Up to Vaccinated Tourists
If you can't contain your urge to travel abroad, here are the first countries you may want to visit.
by WindowSeat.ph | April 26, 2021
Have you been feeling the itch to travel again? After being stuck in your homes for more than a year now, we can just imagine how strong your urge is to just randomly book a flight, pack your luggage, hop on a plane, and meet new people. While some countries are now opening up to vaccinated travelers from low-risk countries, many of them aren't accepting Filipino travelers yet. And so, here's a roundup of the countries accepting vaccinated travelers from the Philippines — perfect for your bucket list in the new normal era. [Updated May 26, 2021]
Asia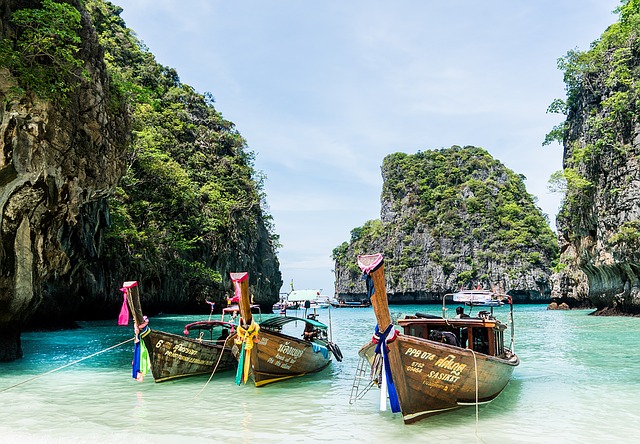 Hong Kong 
Travelers from low-risk countries like New Zealand, Singapore, and Australia must quarantine in designated hotels for 7 days
Travelers from medium to high-risk countries must quarantine for 14 days
Vaccinated travelers from very high-risk countries like the UK and Ireland must quarantine for 21 days
However, travelers from extremely high-risk countries like India, Brazil, and the Philippines are banned from boarding passenger flights to the Philippines
Maldives 
Vaccinated travelers are no longer required to take pre-flight COVID testing and quarantines
Unvaccinated kids who are traveling are required to undergo testing
Unvaccinated travelers can skip quarantine if they're staying on an island where 60% of the population are vaccinated
Nepal
To enter Nepal, you'll need to present:
Negative PCR test taken 72 hours before boarding or a document showing complete vaccination against COVID-19
VISA or recommendation from the department of tourism
Proof of travel insurance
Barcode obtained via an online application
Sri Lanka 
Check out this flowchart for vaccinated travelers
Kids aged 12 and younger have reduced resting requirements and are allowed to leave the country's "bio-bubble" if they test negative after taking a test 24-48 hours upon arrival
Phuket, Thailand
Thailand is looking into reopening Phuket in July.
They are looking into waiving quarantines for vaccinated travelers.
Taiwan 
Taiwan is looking into shortening quarantines for vaccinated travelers — from 14 days to just seven.
Entry will be through an application. Accepted participants are required to be vaccinated one month before traveling
Travelers will likely have to go through three COVID-related testings before and after arrival
Middle East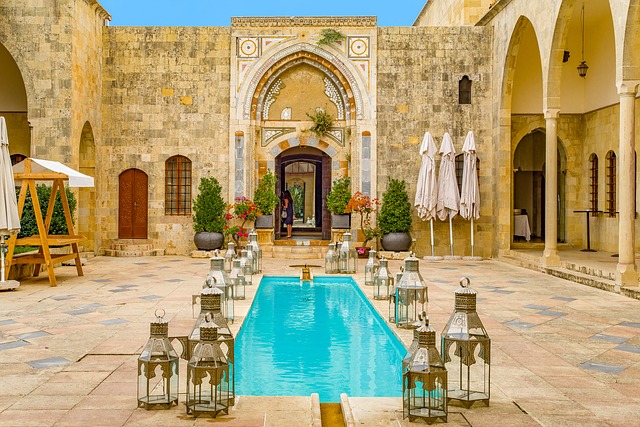 Israel
Starting May 23, this Middle-Eastern nation will be opening its borders to a limited number of groups of foreign tourists who have been vaccinated against COVID-19. Here's what you'll need:
RT-PCR test
Serological test proving COVID-19 vaccination
Lebanon
Travelers can skips COVD testing before their flight if they have been vaccinated 15 days before departing
Travelers must have received their second dose of vaccine in the U.S., Lebanon, Australia, Canada, New Zealand, most of Europe and Asia, and parts of North Africa
Testing is required upon arrival
Europe
Croatia
Here's what you'll need for travel:
Proof of paid accommodation
Negative COID-19 test result taken within 48 hours of arrival
If testing can't be done, tourists have to go through a 10-day isolation
Tourists from low-risk countries don't have to undergo testing, as long as they don't have symptoms and have not been in close contact with an infected person.
Montenegro
Fully vaccinated tourists within the last seven days prior to arrival
Present a negative PCR test taken within the last 72 hours
It shouldn't be difficult for you to visit this country in eastern Europe if you're coming from low-risk countries. Check this site for more info.
Iceland
Travelers from high-risk countries are required to stay in quarantine facilities for five to six days
Vaccinated tourists no longer have to present a negative COVID-19 test result, but must take a test upon arrival
Unvaccinated tourists must present a negative COVID-19 test result taken within 72 hours, take another upon arrival, and quarantine for five to six days
Another test is required before leaving the country
The European Union bloc
Travelers immunized with vaccines approved by European regulators are allowed to travel. Approved vaccines are Pfizer-BioNTech, Moderna, AstraZeneca, and Johnson&Jonshon
Unvaccinated tourists from low-risk countries are also allowed entry
Cyprus 
Tourists from most of Europe, Canada, United States, Russia, and other countries are allowed entry as long as they are immunized with European Medicines Agency-approved vaccine or Sputnik V vaccine from Russia
A vaccine certificate must also be uploaded before departure, which will be verified by border control services
Estonia
Tourists who received their COVID-19 vaccine can skip the tests and 10-ay quarantine
Present proof of vaccination; this may be through an immunization certificate or passport, or approved vaccines from the traveler's country of departure or residence
Germany 
Quarantine is no longer required
Only travelers immunized with vaccines on the Paul-Ehlich-Institut website are allowed entry. Chinese and Russian-made vaccines are not included.
Greece
Present a negative PCR test result
Travelers immunized with Chinese or Russian-made vaccines are allowed entry
Travelers from the following countries can skip quarantine: residents of the United States, Israel, the United Kingdom, Australia, United Arab Emirates, South Korea, Australia, Singapore, Rwanda, Thailand, and Russia
Italy 
Travelers who are residents of the United Kingdom, Israel, European Union, and Schengen Area can skip quarantine when they present a negative COVID test result within 48 hours of arrival
Tourists from the United Arab or Emirates, the United States, Japan, and Canada can also skip quarantine if they arrive via Covid-tested flights to Naples, Rome, Milan, or Venice. These flights require testing before and after arrival.
Malta 
Present evidence of full vaccination, which can be used as a replacement for negative COVID-19 test result
Spain 
Spain will be opening its borders to all vaccinated travelers on June 7. Check out this website for requirements and updates regarding vaccination rules.
Slovenia 
Travelers from the "Red List" or 155 countries with an unstable epidemiological situation, are required to quarantine for 10 days.
Present proof of vaccination to skip 10-day quarantine
China and Russia-made vaccines are allowed
Africa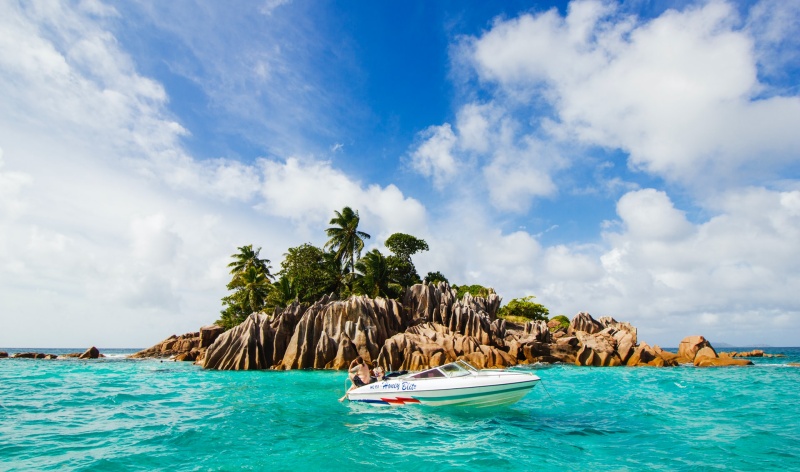 Seychelles
Both vaccinated and unvaccinated tourists are allowed entry, except those coming from South Africa
Present a negative PCR test no longer than 72 hours upon arrival
Tourists have to get travel health insurance covering the cost of COVID-19 care and isolation expenses in case they contract the virus during their stay
Oceania
Bora Bora, Tahiti, Moorea, and other Islands of Tahiti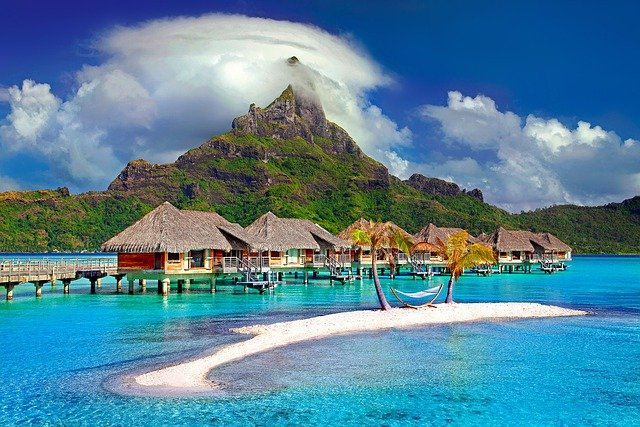 Visitors must present a compelling reason to visit the region
Vaccinated travelers can skip the 10-day quarantine but families traveling with kids aged 6 and older may be subject to it
The Caribbean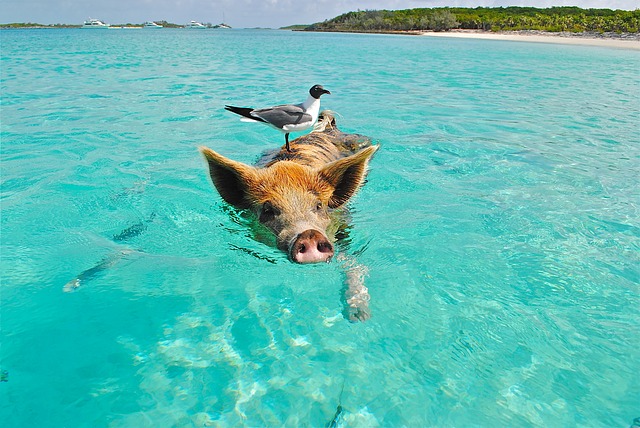 Belize
One of the first countries to reopen to international tourism, this Caribbean nation has relaxed its restrictions to foreign tourists as early as January 2021. Here's what you'll need:
Official COVID-19 vaccination card to be presented within two weeks of arrival
Negative RT-PCR test taken 96 hours of arrival (48 hours for a rapid test)
Testing can also be done at the airport for $50. Vaccinated tourists no longer need an RT-PCR test.
Bahamas
Beginning May 1, 2021, fully-vaccinated international tourists visiting The Bahamas and those who have passed the two-week immunity period are exempted from testing requirements. The following vaccines are only allowed in the country:
PfizerBioNTech
AstraZeneca
Moderna
Johnson&Johnson
Daily health questionnaires are no longer required as well.
Bermuda
Tourists aged 10 and above must take a COVID PCR test before and after arrival
Vaccinated tourists, as well as children aged 17 and below who test negative, aren't required to go on a four-day quarantine
Vaccinated tourists are also not required to wear wristbands and report temperatures twice daily
Barbados 
Quarantine for vaccinated travelers have been reduced to zero to two days
Vaccinated tourists with unvaccinated companions are required to undergo quarantine for a week or more if they're staying together
Children under 18 traveling with vaccinated parents are also allowed entry
British Virgin Islands 
Present proof of vaccination from "approved" vaccines such as Moderna, AstraZeneca, Johnson&Johnson, and Pfizer BioNTech
Travelers who tested negative before and after arrival can skip the four-day quarantine
Grenada 
Present a negative COVID test result before and after arrival
Vaccinated tourists are required to quarantine for no more than 48 hours
St. Kitts and Nevis 
Present a negative COVID-19 test before entering the country
Travelers who got European and U.S.-made vaccines are required to quarantine for nine days
A COVID-19 test is required on the 9th day of quarantine
South & Central America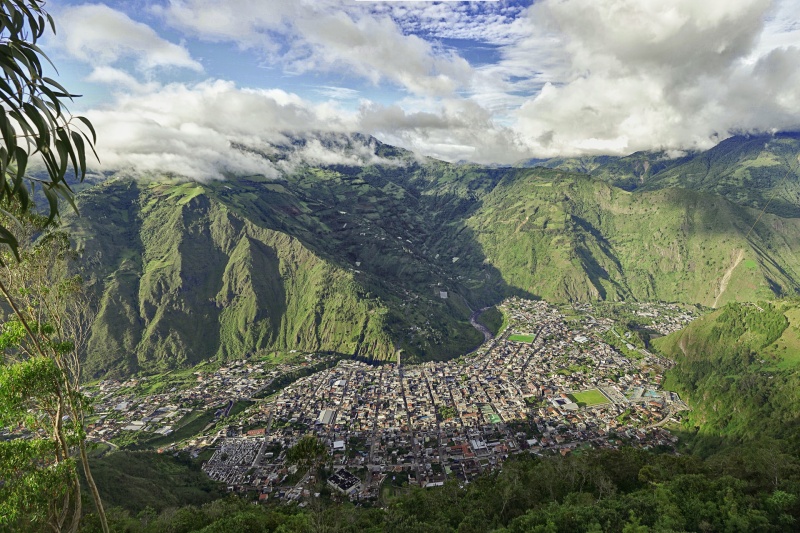 Ecuador
Fully vaccinated and unvaccinated tourists are welcome to enter Ecuador
Unvaccinated tourists have to present a negative COVID-19 test taken within three days of arrival
Previous COVID-19 patients are also welcome, 30 days after symptoms manifested
Guatemala
Open to vaccinated tourists at least two weeks prior to arrival
Requires a negative COVID test taken 72 hours prior to arrival
Travelers who previously contracted the virus are also welcome, as long as they've recovered within the last 3 months
Travelers who came from high-risk countries two weeks prior to arrival may be required quarantine
This list of countries accepting vaccinated tourists will be updated periodically.