Cheap Eats: Poblacion's Crying Tiger
Authentic Thai street food. What's not to like?
by Jaime Perez-Rubio | December 21, 2015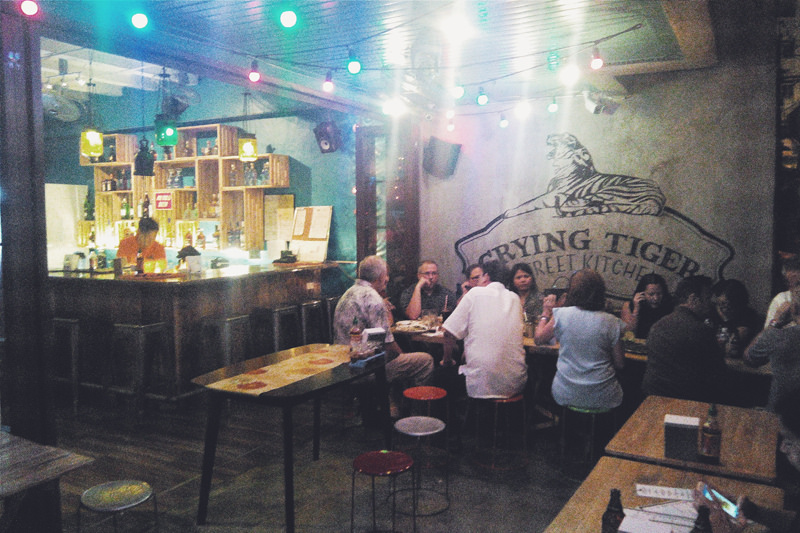 Dixie Mabanta's Crying Tiger is a Thai style street kitchen inspired by Southeast Asian cuisine. If street drinking is your thing, then look no further than Crying Tiger for a great experience. The food is generally cheap (much cheaper than surrounding establishments) and the good liquor isn't going to burn a hole in your pocket.
If you spot Crying Tiger on a random day, it will strike you as one of those hideaway street kitchens one would find in Bangkok. The establishment is very will lit with orange lights and great Thai designs and posters are found all over. They serve the food in paper flowery plates which gives the effect of it being a legit street kitchen (which it really is).
Crying Tiger used to be an unknown bar but since the food is so good, people have flocked in endlessly. You will find it to be quite crowded on weekends but the staff always manages to make room for everybody to fit comfortably. It's a great place for a date, a family lunch, or just a plain old hangout with friends.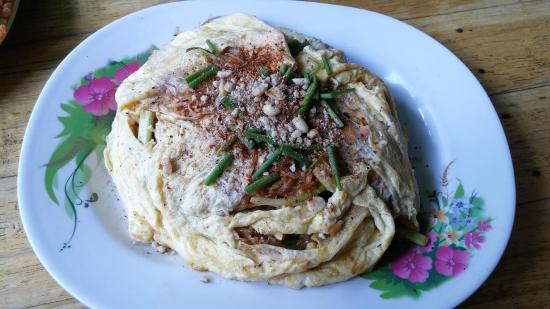 Try their famous Pad Thai that's sure to make your taste buds explode (It's good for two for the price of PHP225!)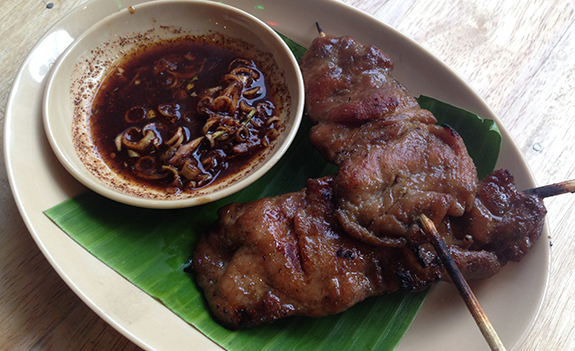 Moo Ping is traditional Thai pork BBQ marinated in condensed milk, and it's only PHPp25/stick!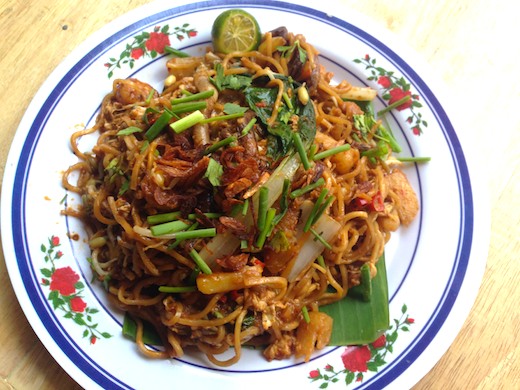 Try their spicy seafood noodles (mee goreng PHP225) if you're feeling up for the kick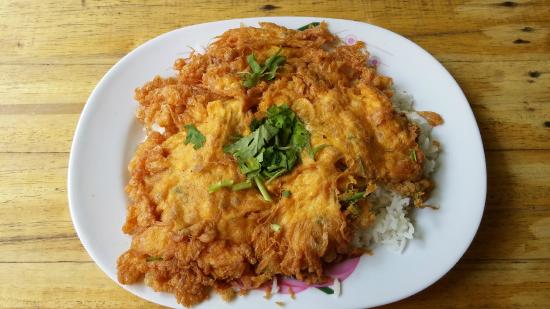 You can also opt for their cheaper menu items such as the Thai omelette which is an omelette on top of steamed rice for only PHP75 or their pork omelette for PHP95.
Crying Tiger is located on Guanzon Street, Makati and adjacent to A.Venue Mall. It's a great place to get very cheap good quality food, as well as cheap beers for as low as PHP45. It beats a lot of other restaurants trying too hard to become unique, since they do not over promise and thus, do not let the customers down.