Go on a Tropical Escape at the Heart of Pansol, Laguna at This Private Villa
Different packages are available depending on the number of guests.
by Ina Louise Manto | March 30, 2021
Growing up, you might've experienced driving to Pansol, Laguna for a family summer outing or a team-building event. Known for its many hot spring resorts and proximity to the Metro, it's no wonder why this barangay in Calamba has become a favorite among families and groups of friends over the years. If you're looking for a private resort in Pansol for your next summer getaway, check out Casa Tropica's Diwata Villa.
The Diwata Villa at Casa Tropica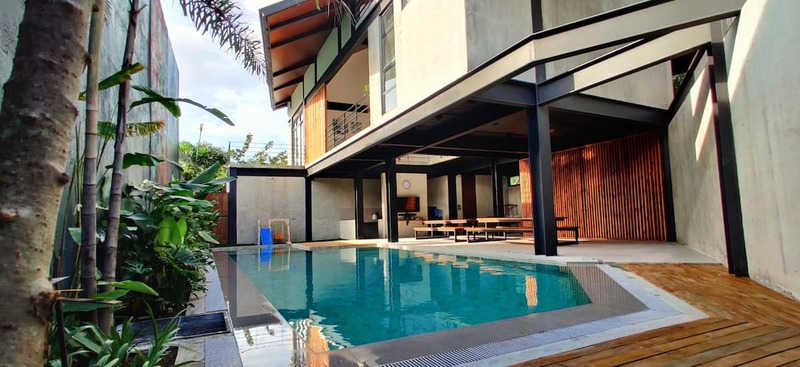 Located right in the heart of Pansol, Laguna, the Diwata Villa is one of Casa Tropica's two private resorts available for rent for the summer. Entering the resort, you would feel like you're not in the summer outing hotspot anymore with its unique art and architecture.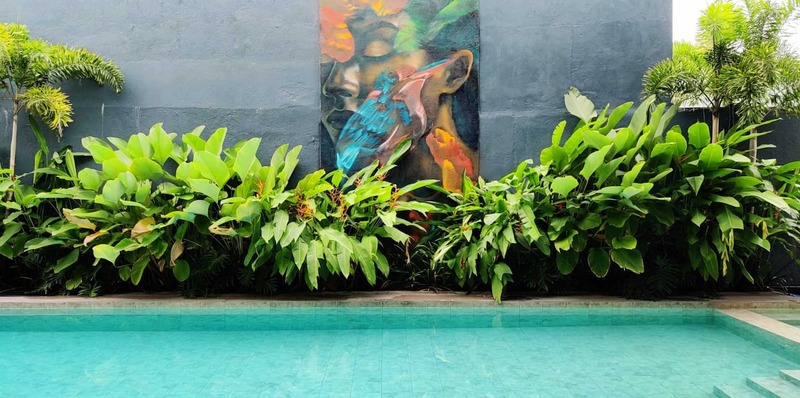 Inspired by Mt. Makiling's diwata, Maria Makiling, a huge wall mural of a woman covered in birds and plants found in the mystic mountain can be found by the hot spring pool. The relaxing pool water comes directly from the mountain! To complete the tropical getaway vibes, lush plants are also placed by the pool to match the aesthetics of the mural. You wouldn't want to miss taking photos here.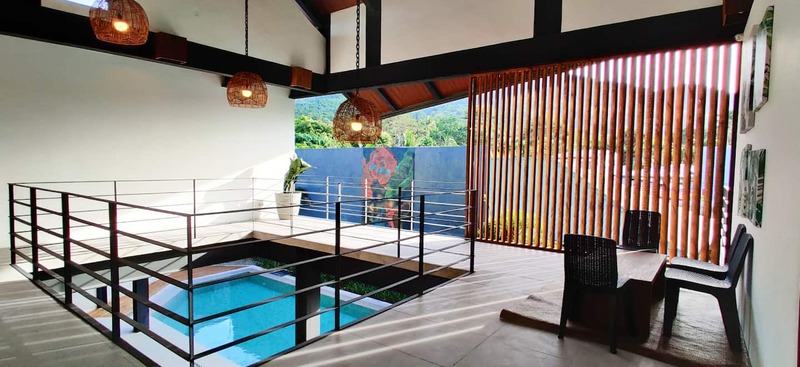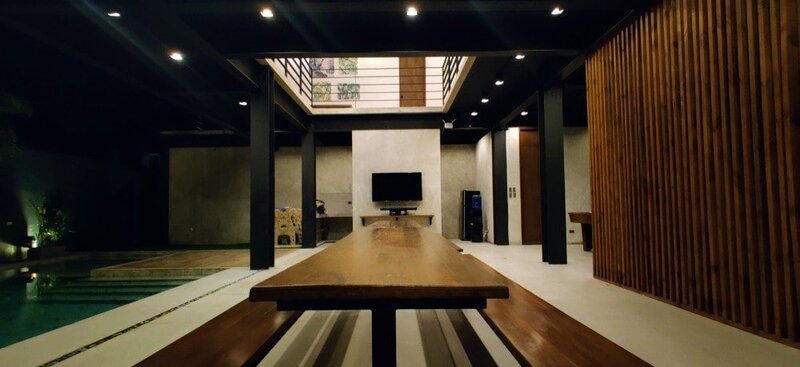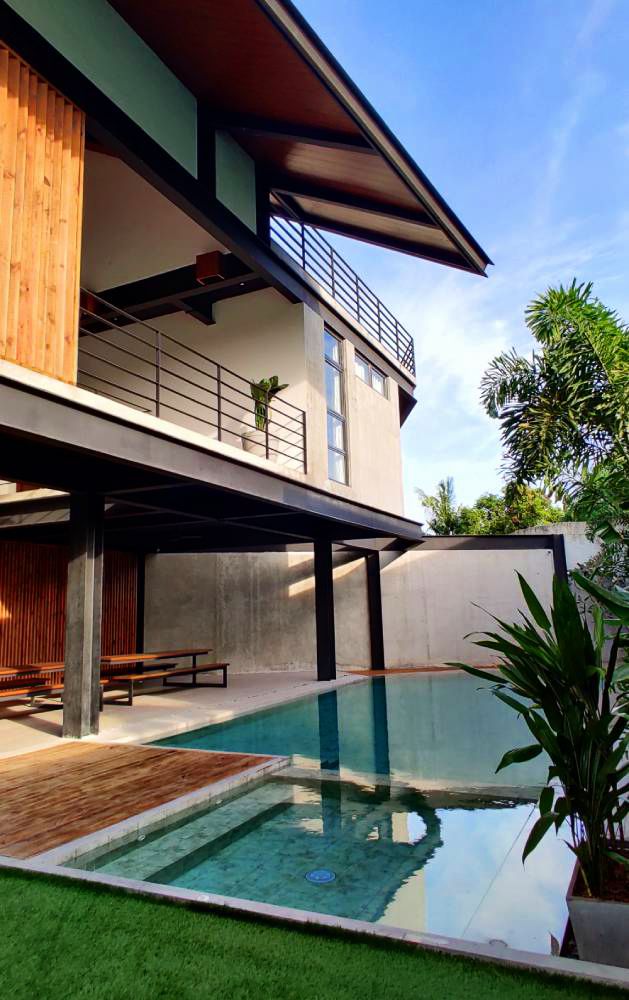 Aside from the mural wall, you'd appreciate the villa's unique architecture. Highlighting open spaces and modern interiors, every corner of the resort is IG-worthy.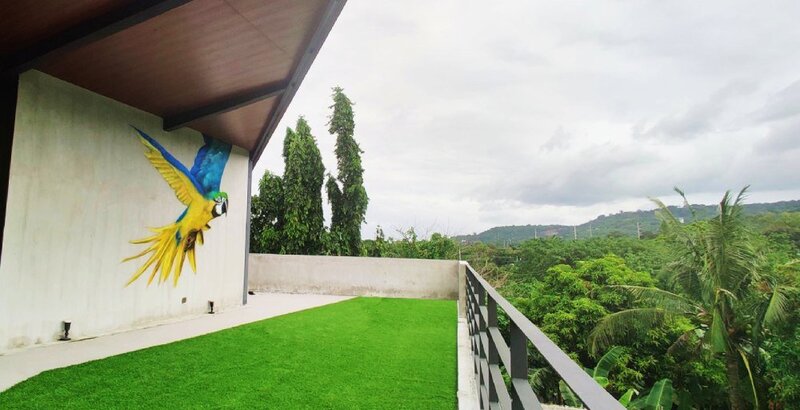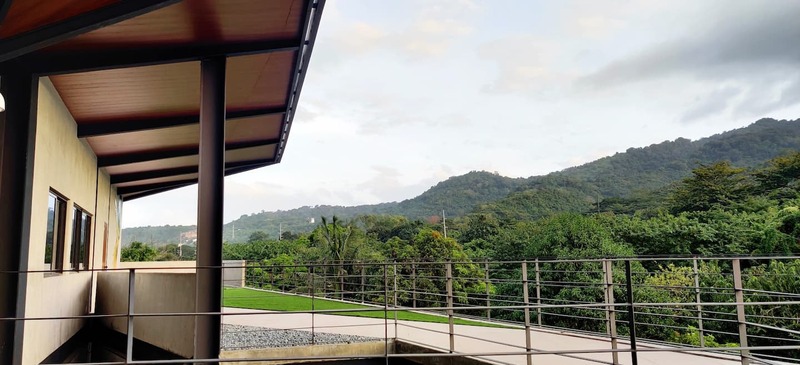 The mural is breath-taking already, but don't forget to catch a glimpse of the actual Mt. Makiling, which you can see from the Makiling Deck, which is located on the third floor.
You'll find four air-conditioned rooms at the villa, which can accommodate up to 25 pax depending on the package you're getting.
Rates and packages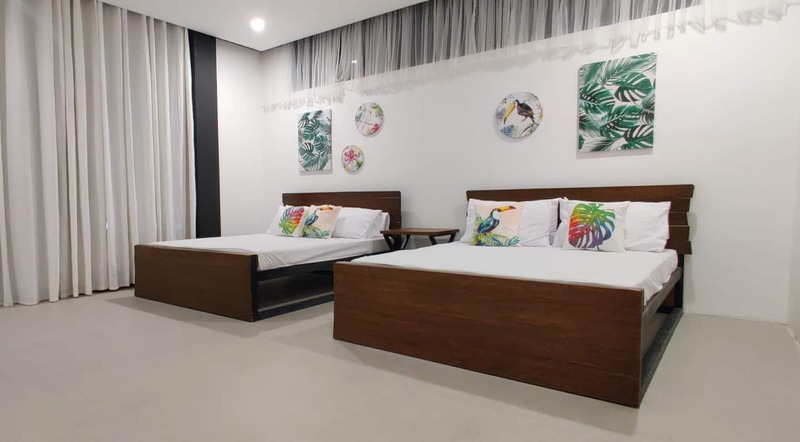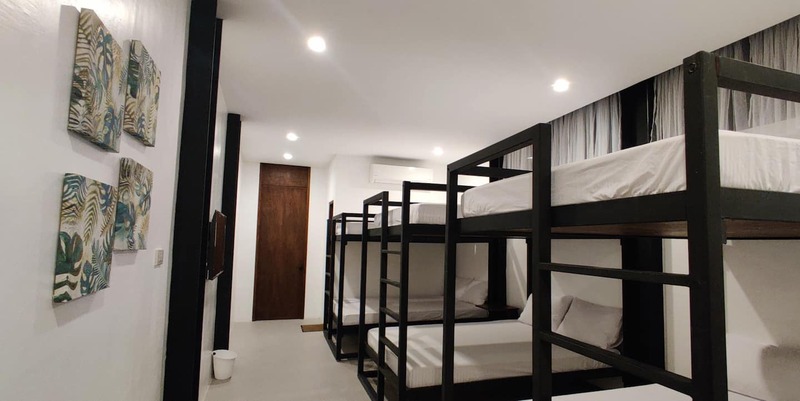 The Diwata Villa has different rates and packages available depending on the number of guests:
Package A: P20,000 for up to 10 pax, inclusive of two Large Suite Rooms and three bathrooms
Package B: P23,000 for up to 11-15 pax, inclusive of three Large Suite Rooms and four bathrooms
Package C: P26,000 for up to 16-20 pax, inclusive of three suite rooms, one family room, and five bathrooms
Package D: P30,000 for up to 21-25 pax, inclusive of three suite rooms, one family room, and five bathrooms
Check-in time is at 3 PM while check-out time is 12 PM the next day.
Amenities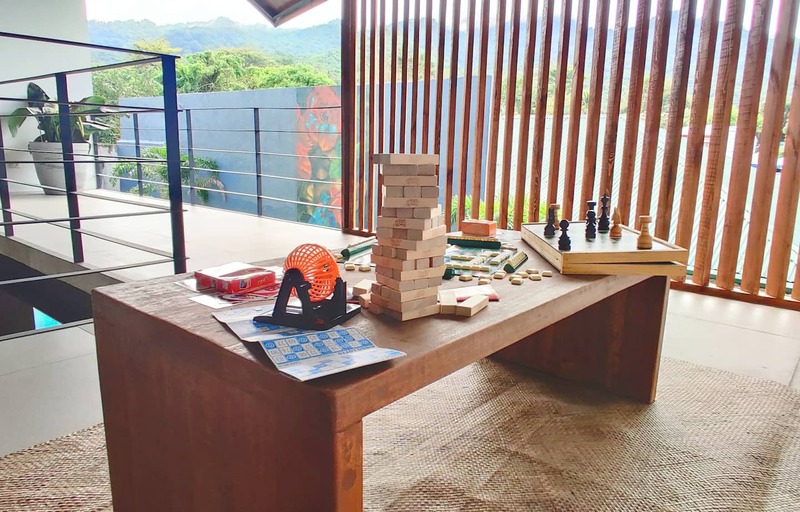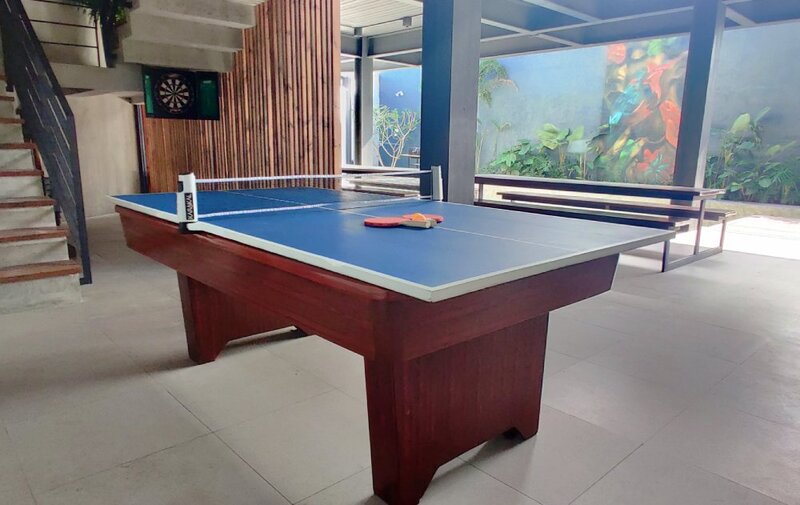 A typical Pinoy outing wouldn't be complete without a videoke, which you can find in one of the areas in the villa. There are also facilities for games and leisure aside from the pool, like free WiFi, Netflix, billiards, darts, table tennis, mahjong table set, and various board games.
To complete your fun stay, the resort also has a fully functional kitchen and grill area. Up to four cars can also fit in the gated parking lot.
Diwata Villa is located in Daang Kayganda St., Nayong Maharlika Village, Brgy. Pansol, Calamba City, Laguna 4027. For directions, visit this page.
For more information on rates and bookings, visit this Airbnb listing or Casa Tropica's official website.