Shades of Autumn: The Most Scenic Spots for Fall Foliage
It's one of the most beautiful times of the year.
by Andy Flores | October 25, 2016
No season is more stunning than fall when it comes to fabulous displays of color. A blast of blazing red here, fiery orange there, autumn is a celebration of nature's most spectacular hues that that one must witness at least once in his life. If you're up for the ultimate leaf peeping experience, here are some of the best spots in the world to check out during the season.
1. Namiseom Island – Chuncheon, South Korea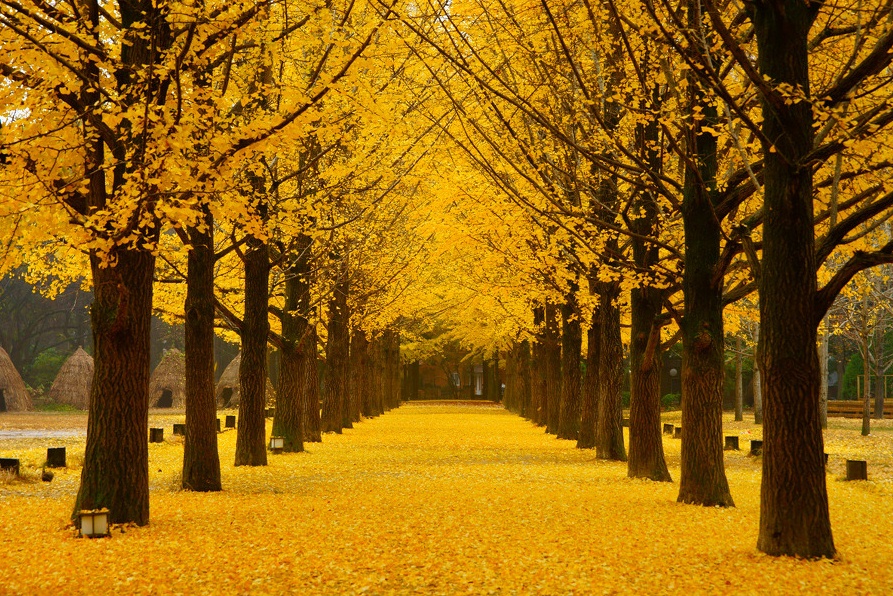 Walking down the tree-lined paths in Namiseom "Nami" Island will make you feel like you've been transported to a scene in a Korean drama. This picturesque destination about an hour away (63km) from Seoul is best visited in October to early November when the trees on the island turn bright yellow to deep red and dramatically fall from the branches. If you wish to admire the colors of fall here a little bit longer, the island has a variety of lodging options.
2. Bran Castle – Transylvania, Romania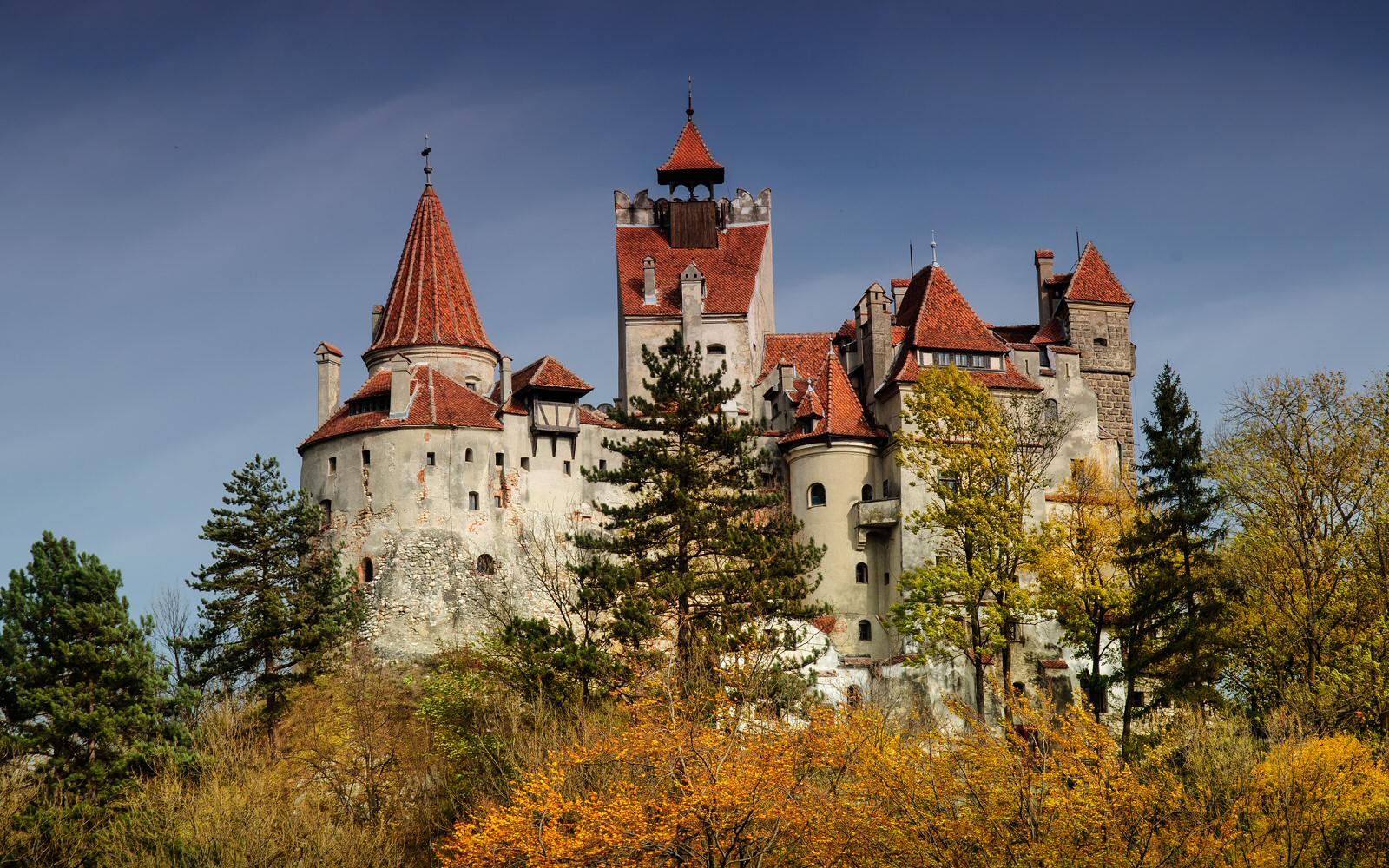 Arguably the best place to check out in Europe during Halloween (which falls on the season of autumn), Transylvania, Central Romania is home to Bran Castle, an imposing medieval structure known as the birthplace of the blood-thirsty prince Vlad the Impaler, who is the inspiration for Count Dracula. Visit the castle late in October, when its surroundings turn dark orange to brown, giving the atmosphere a creepier feel.
3. Oirase Mountain Stream – Towada, Japan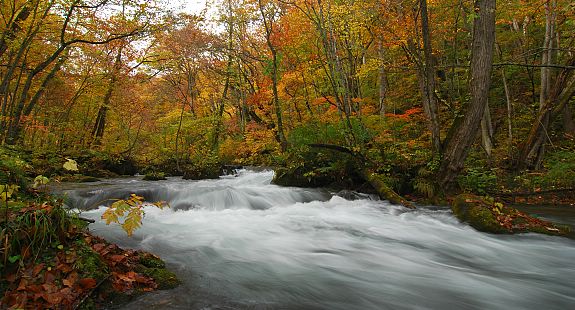 Japan sure draws a lot of tourists during spring for its delicately beautiful sakura trees, but if you want to marvel at another seasonal wonder here, come in autumn and see to it that Oirase Mountain Stream, a popular fall destination, is at the top of your itinerary. This is where you can sight koyo or colorful autumn leaves as the calming sound of the stream flowing serenades your ears. Koyo are at their most glorious warm hues towards the end of October.
4. Macedonia Brook State Park – Kent, Connecticut, USA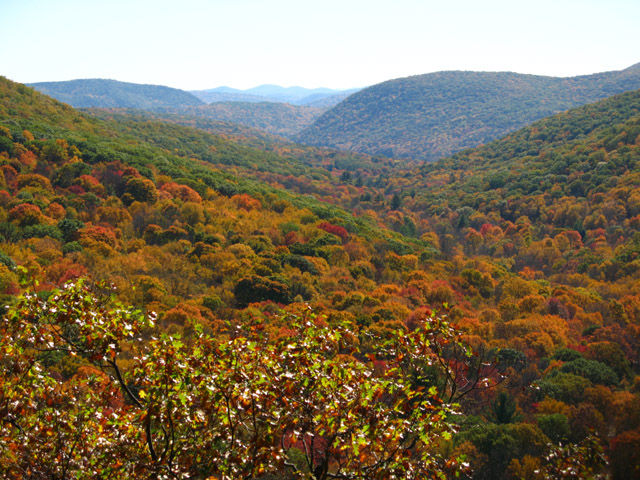 If there's one region in the US that's best visited during autumn, it's New England. And if there's one place in New England that you should definitely visit during the season, it's Kent in Connecticut – a quaint town nestled in the heart of the Litchfield Hills region with lovely farmhouses and dreamy bridges. Head on over to Macedonia Brook State Park for a leisurely hike to witness the most excellent views of fall in the area.
5. Hraunfossar – Borgarfjordur, Iceland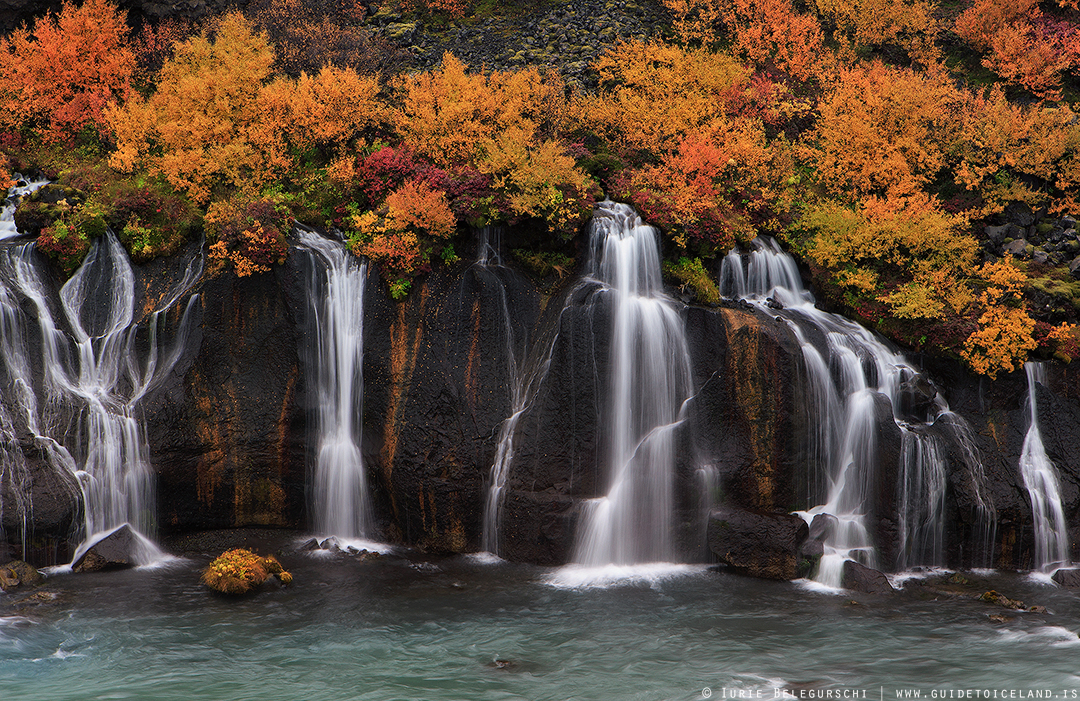 No, Iceland is not a frozen country all year long, and unknown to many is that it's actually a great place to experience fall. An ideal viewing point to observe autumn colors is Hraunfossar, a series of majestic waterfalls formed by rivulets flowing at the edge of the Hallmundarhraun lava field that is dotted with lush trees that give the area a burst of color with brilliant yellows, reds and oranges.
6. Mount Huangshan – Anhui Province, China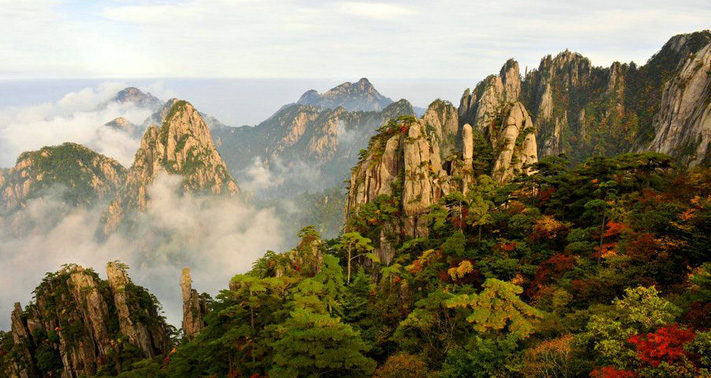 Tagged as "the loveliest mountain of China," Mount Huangshan is a UNESCO World Heritage site. Each year, throngs and throngs of tourists flock here to seek inspiration or to just take in the magnificent vistas it offers. While the mountain range looks stunning every season, it looks extra ethereal in the fall, when its granite peaks and rocks are speckled with fiery red or amber foliage. Take the climb at sunrise, when the golden rays of the sun peek through the colorful leaves.
7. Parc National de la Jacques Cartier – Québec, Canada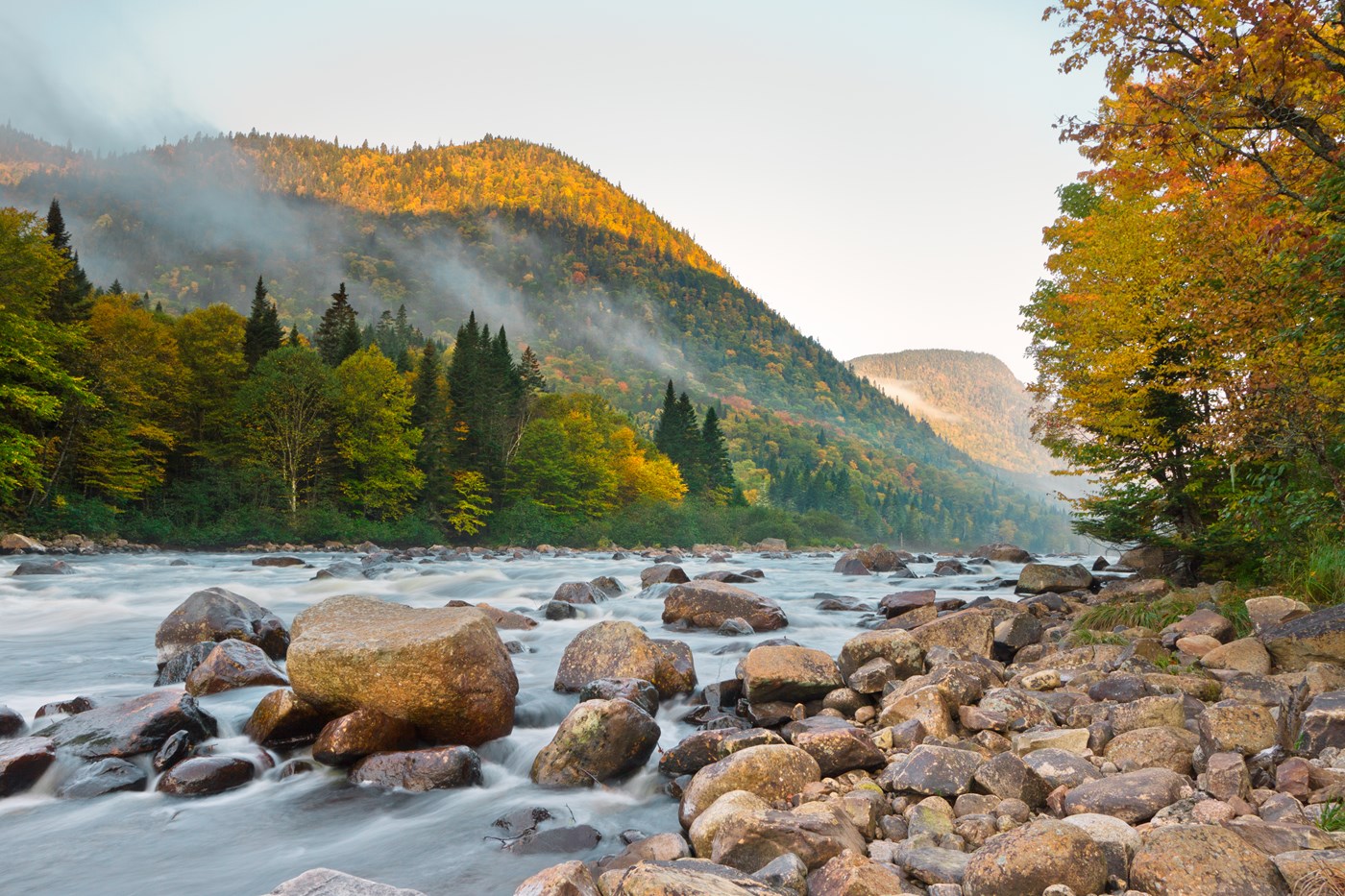 Breathe in the crisp autumn air in this sweeping mountainous plateau, where you will find Vallée de la Jacques-Cartier, one of the most alluring glacial valleys in Québec. It boasts a wondrous display of fall foliage in the region. Hikers will definitely love trudging this park's 100km trail, while shutterbugs will be struck in pure awe by the area's breathtaking natural landscapes.
What are your favorite fall sights? Post them in the comments!