This Farmhouse Airbnb Lets You Chill in a Jacuzzi with a Gorgeous View of Taal Lake
It's so serene you can even work here in peace.
by Kyzia Maramara | August 07, 2020
Those looking for an escape from the congested urban life might want to book a stay at Ataalaya Farmhouse in Batangas, near Tagaytay. A mere two-hour drive from the heart of Metro Manila, the house, surrounded by the vast property will give guests just the quiet vacation they need.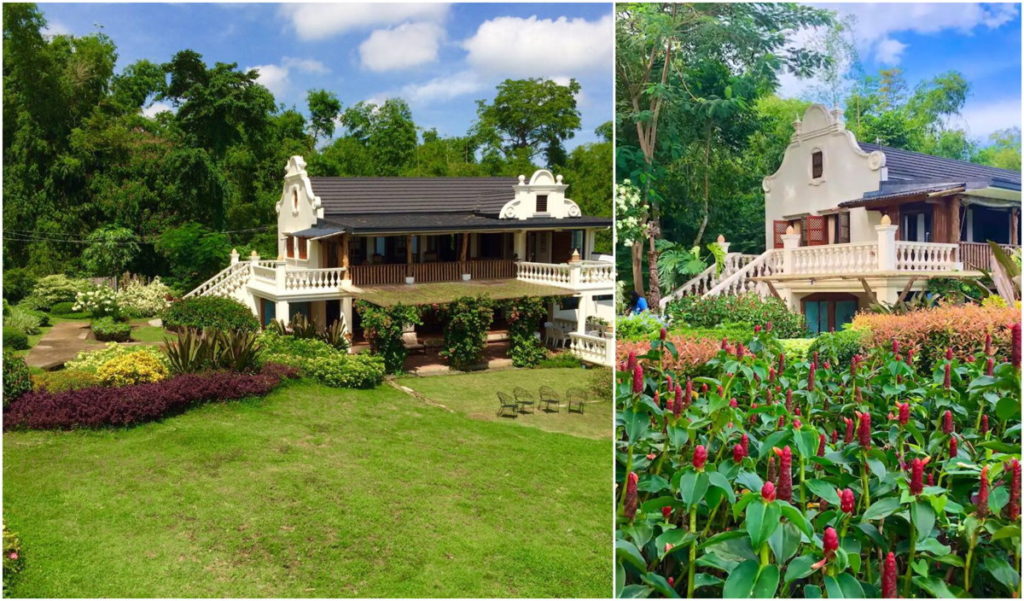 The space
Aataalaya Farmhouse is secluded, spacious, and it packs quite a view. The name is an amalgam of 'atalaya' which means 'lookout tower' in Spanish, and 'Taal.' Once you're standing at the vast area in front of the house, you will be greeted with a unique view of the Taal Lake and the magnificent Taal Volcano in the distance.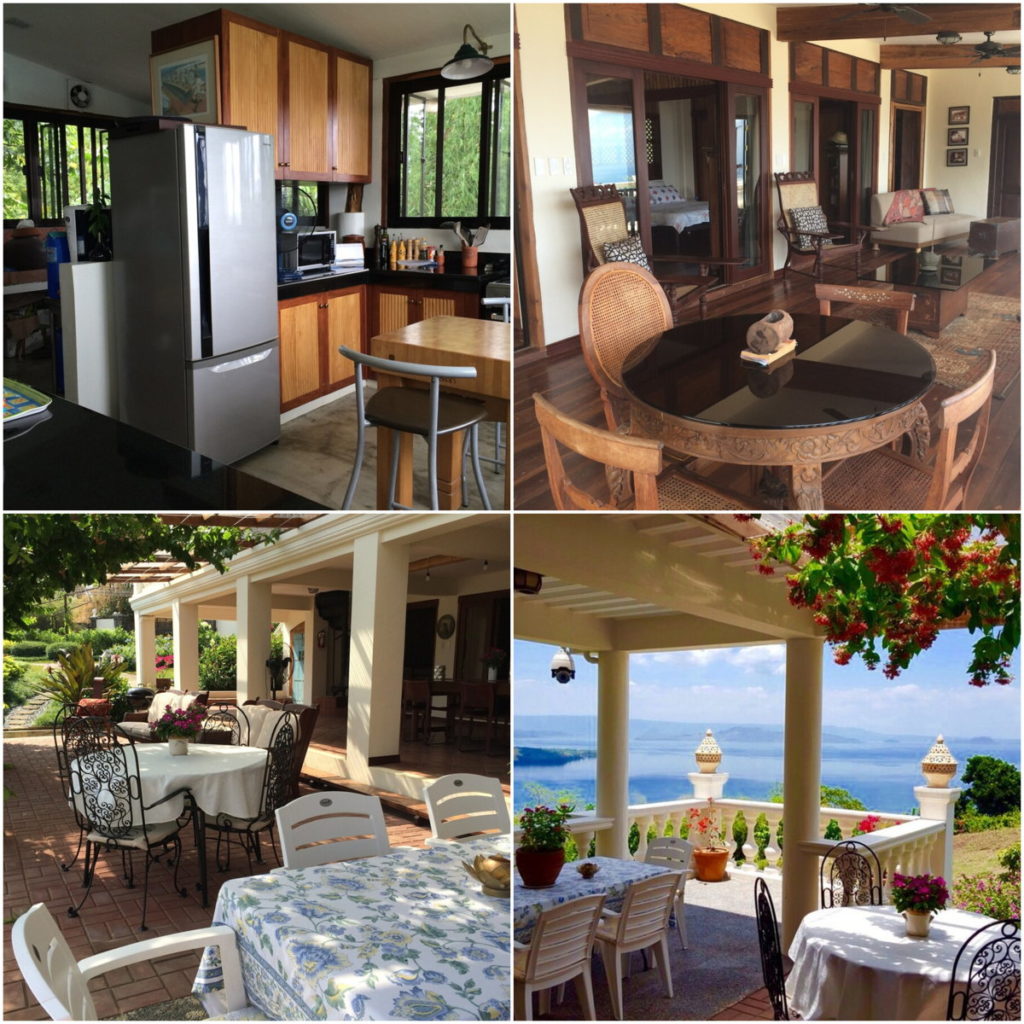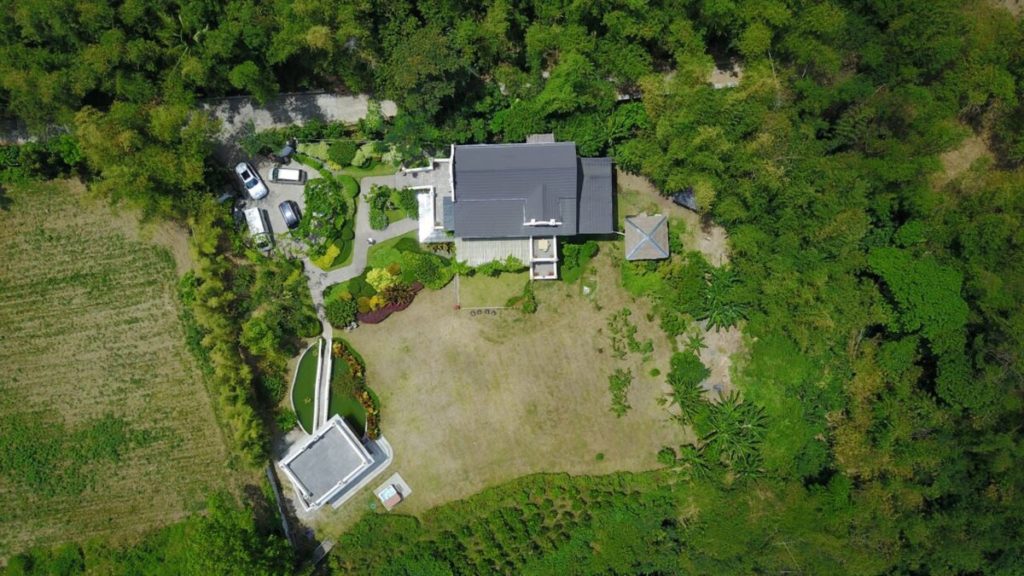 The house itself is described by its owners as "Colonial Melange blending elements of Cape Dutch and Indian styles with Philippine architecture." You can see this in the classic exteriors and the bedrooms which look and feel traditional (but it has air conditioning, don't worry). The house has balconies and there's a two-level open-air pavilion. There are also tables and chairs outdoors making it easy to pretend like you're in a beautiful rest house in Europe.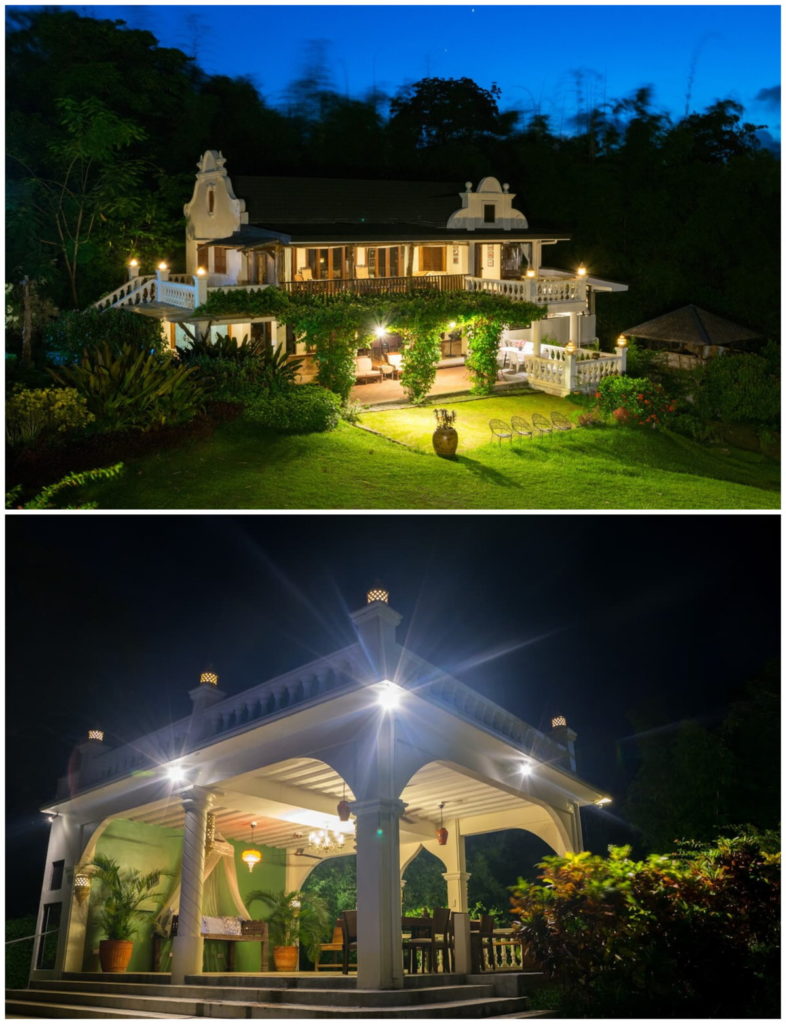 The surrounding gardens and flowers around the vicinity are well kept and you can even explore a hidden bamboo garden. It's an ideal place for nature lovers who want an escape from the busy urban life.
The Jacuzzi with a view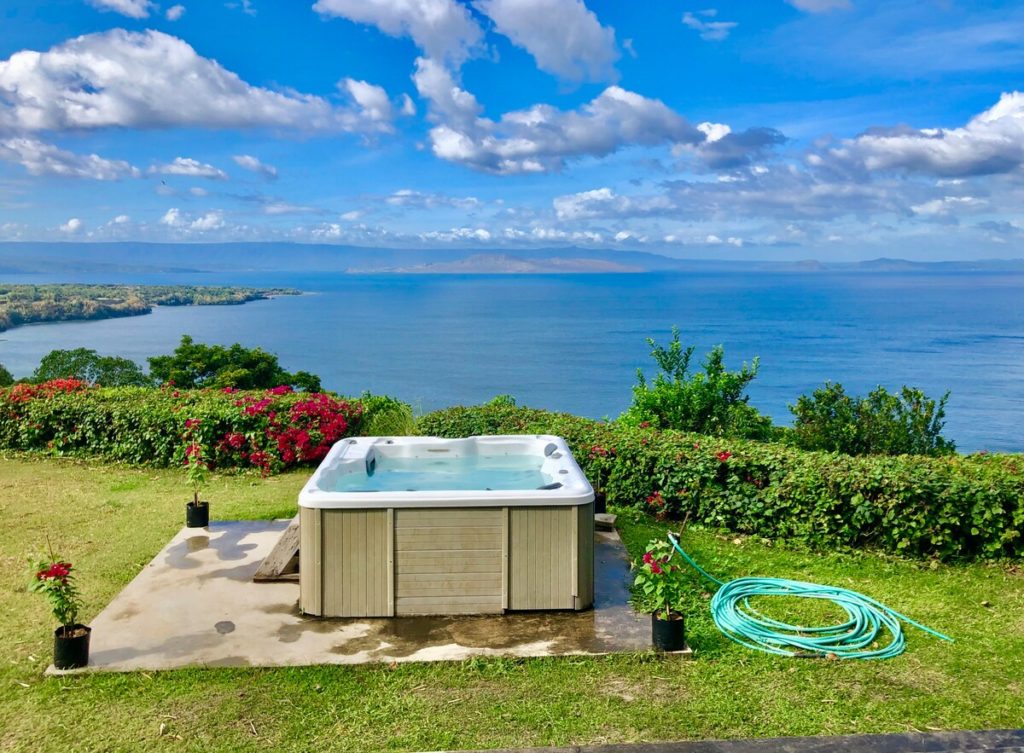 But perhaps the best thing about booking a stay here is spending time chilling at the outdoor Jacuzzi which overlooks the lake. You can take a dip in the small pool and relax while gazing at the islands surrounding Taal Volcano or the picturesque Mount Maculot. It's Taal Lake from a different perspective. In the evening, you can watch the stars light up the night sky.
The house's other amenities include air conditioning, bath essentials, a hot tub, a furnished kitchen plus complimentary breakfast, and a BBQ grill.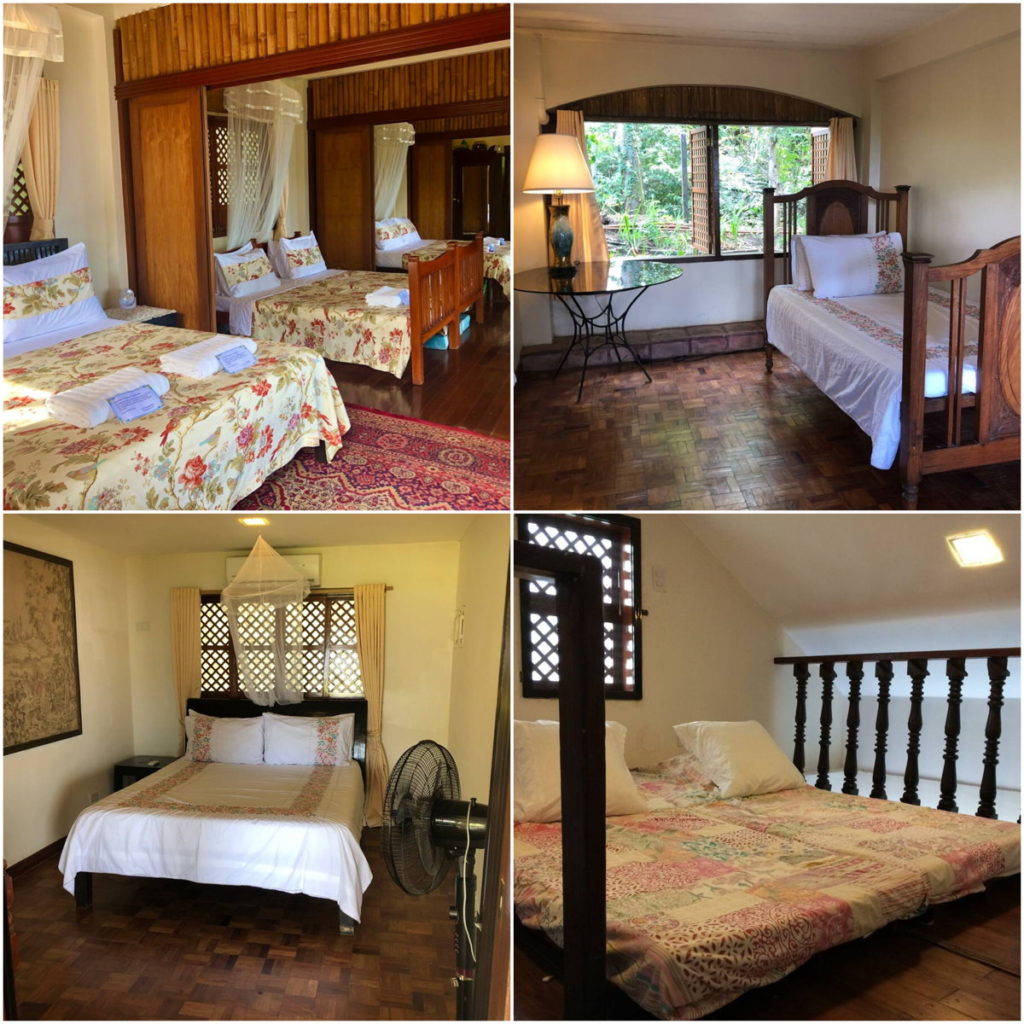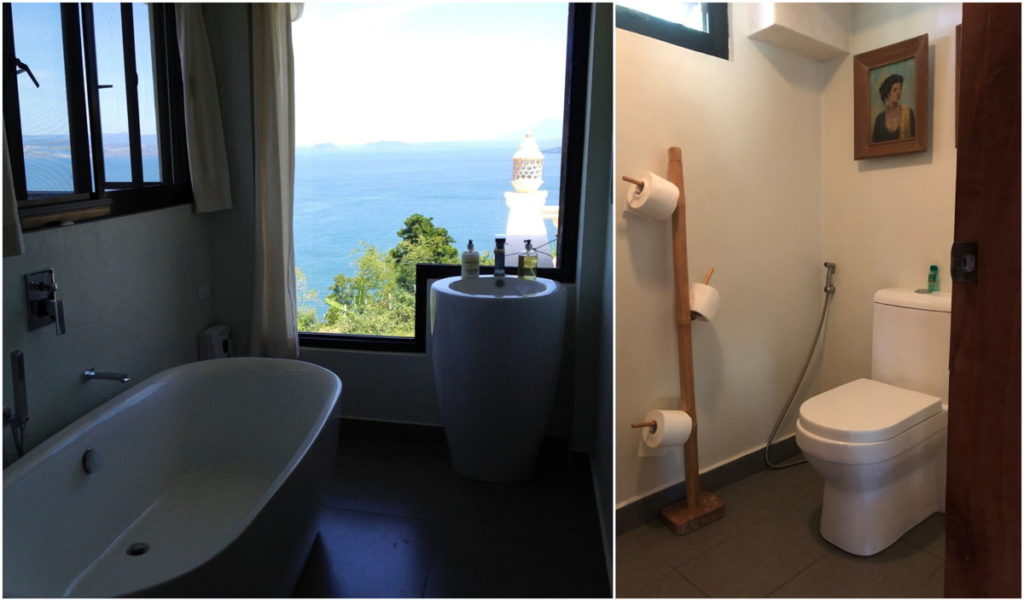 Ataalaya Farmhouse is ideal for a weekend stay (maybe even a work-from-home stay) but they also accept small events, conferences, private functions, weddings, and birthdays. Their parking area has space for more than five cars.
An overnight stay starts at P18,000++, up to 12 guests can be accommodated. Book your stay here.
READ MORE:
11 Beautiful Airbnbs that Can Double as Intimate Wedding Venues
9 of the Most Gorgeous Airbnbs in Baguio City to Cool Down In Style
These Breathtaking Airbnbs in Siargao Will Make You Long for the Sand and Surf Even More
This Art Gallery and Café in Rizal Has a Roofdeck with a 360-Degree View of the Metro
On Your Next Getaway, Fall Asleep on the Waves at These Floating Cottages