5 Awesome Food Trip Destinations in Luzon
Go on a gastronomic adventure!
by Kara Santos | May 24, 2017
The Philippines is a rife destination for every kind of traveler. The are rugged destinations around the country make for great outdoor adventures. Old towns and cities offer ancestral houses and cultural sites for history buffs. And of course, some places are worth seeking out just for the culinary heritage and food alone.
Here are just a few of the cities in Luzon where you can enjoy a great gastronomic adventure.
San Fernando, Pampanga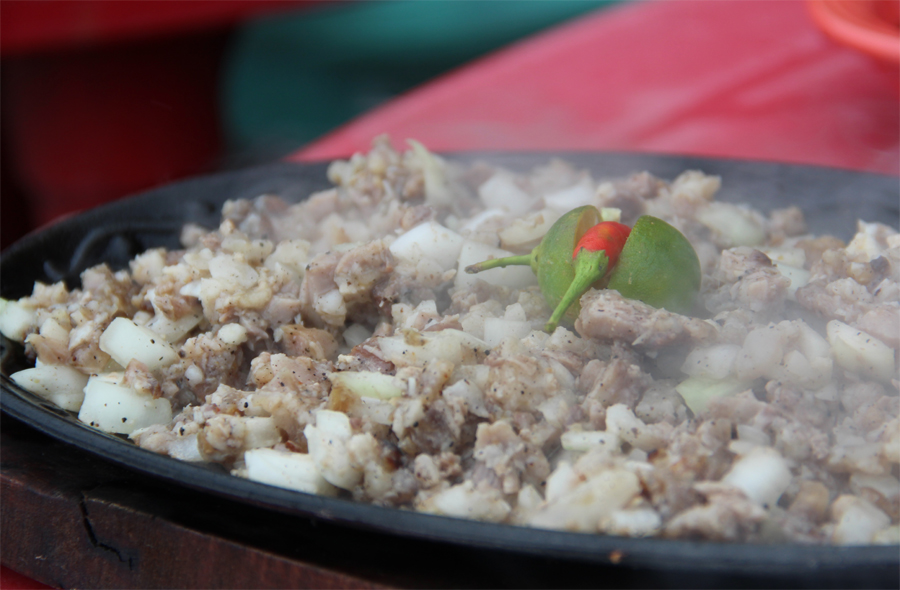 No food list is complete without mentioning Pampanga, the "The Culinary Center of the Philippines." In fact, Kapampangan dishes like sisig, pancit and suman are so widespread that they're enjoyed everywhere in the country. Many establishments serving the region's best dishes can be found in Pampanga's capital city of San Fernando. Here's our pick of Pampanga restaurants for every type of foodie.
Vigan, Ilocos Sur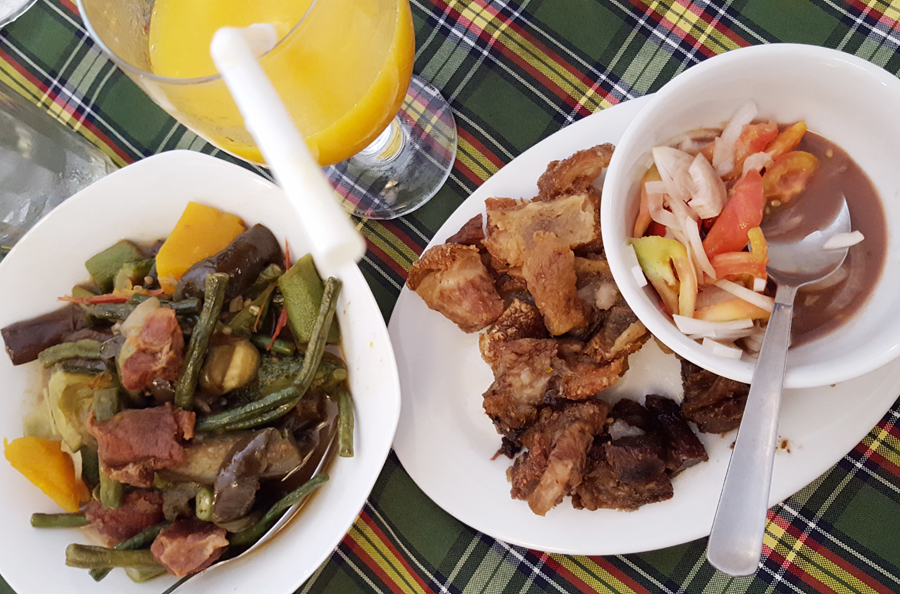 Two immediate things come to mind when you think of Ilocos: bagnet and longganisa. Ilocano cuisine is known for its heavy use of salt and pork, which are present in these distinctly dishes popular in both Ilocos Norte and Ilocos Sur. One of the best places to try Ilocano cuisine is along Vigan's Calle Crisologo, a UNESCO World Heritage Site known for its well-preserved Spanish architecture. Expect a very flavorful meal, because bagoong or fish sauce is a common ingredient in Ilocano cuisine, used in their versions of dishes like dinengdeng and pinakbet. Be sure to try the Ilocos empanada as well!
Read more about epicurean adventures in Vigan here.
Baguio City, Benguet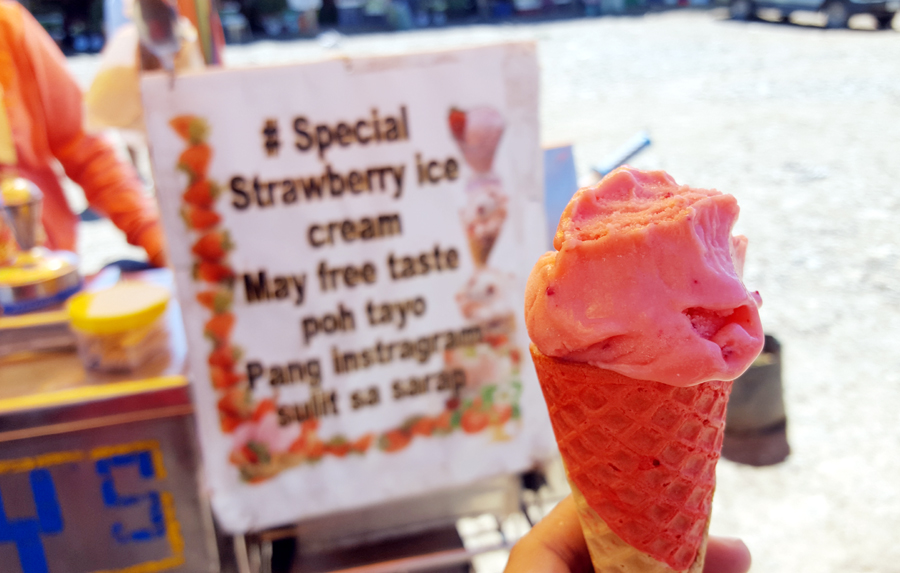 The City of Pines is a favorite of foodies, with the availability of fresh fruits and vegetables, artsy restaurants and cooler weather that makes you more hungry than usual. First-timers usually make it a point to try strawberry taho, which is great if you arrive from a bus early in the morning. Strawberry Ice Cream is also very popular at the La Trinidad Strawberry Farm. Other resto favorites here of foodies include Cafe by the Ruins, Vizco's Strawberry Shortcake, Good Taste, Tsokolateria, Bistro by Hill Station and Ili-Likha Artist's Village to name a few. Check out our run down on all the places you shouldn't miss when in Baguio City.
Manila, Philippines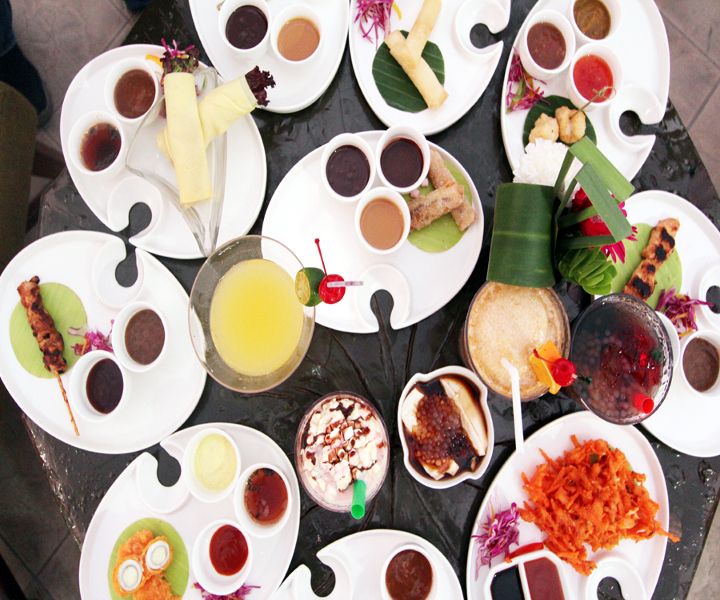 There are a lot of modern food hubs in the city of Manila, but if you want a bit of history and culture with your meal, one of the best places to go is the district of Binondo. The site of the world's oldest Chinatown offers everything from flashy Cantonese-themed lauriat meals to homey Hokkien-style Tsinoy cooking. Aside from the street food, check out the hole-in-the wall joints like Dong Bei Dumplings for dumplings and xiao long bao, New Po-Heng Lumpia House for lumpia and Sincerity Cafe & Restaurant for fried chicken and oyster cake.
For foreigners who want a taste of "clean" Filipino street food, check out the Manila Hotel's offering at Bar Bites, which gives five-star treatment to humble street food served with various sawsawsan (dips). Unique offerings include Deep fried halo-halo (wrapping the typical halo-halo filling in lumpia wrapper like turon), homemade fish balls, specialty ice scramble, and The Manila Hotel daiquiri, which uses the hotel's own brand of premium lambanog.
Legazpi City, Albay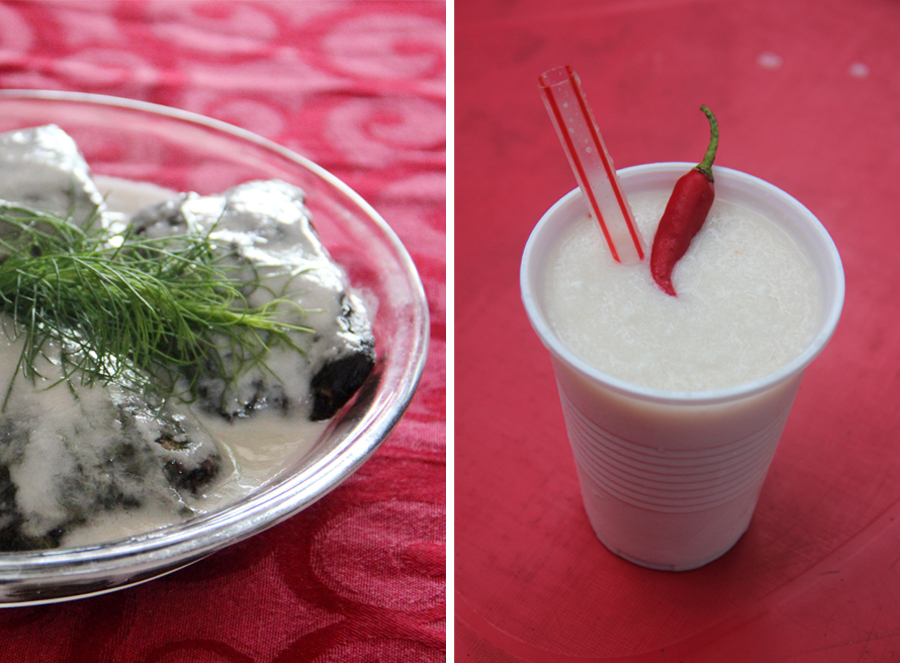 The whole Bicol region is known for their use of chili and coconut milk in their cuisine. Regional favorites like laing, pinangat and Bicol Express make use of gabi (taro) leaves, gata (coconut milk) and sili, are well-known even in other parts of the country. With its numerous ancestral houses serving heritage cuisine and regional favorites, the historic city of Legazpi in Albay is a great place to go food-tripping. For a modern twist, be sure to try Sili Ice Cream and Sili Shakes!
Watch out for our run-down on more awesome food trip destinations in Visayas and Mindanao!
Photos courtesy of Kara Santos