Four Hours in Bratislava
Andy takes us on a guided tour.
by Andy Flores | October 16, 2018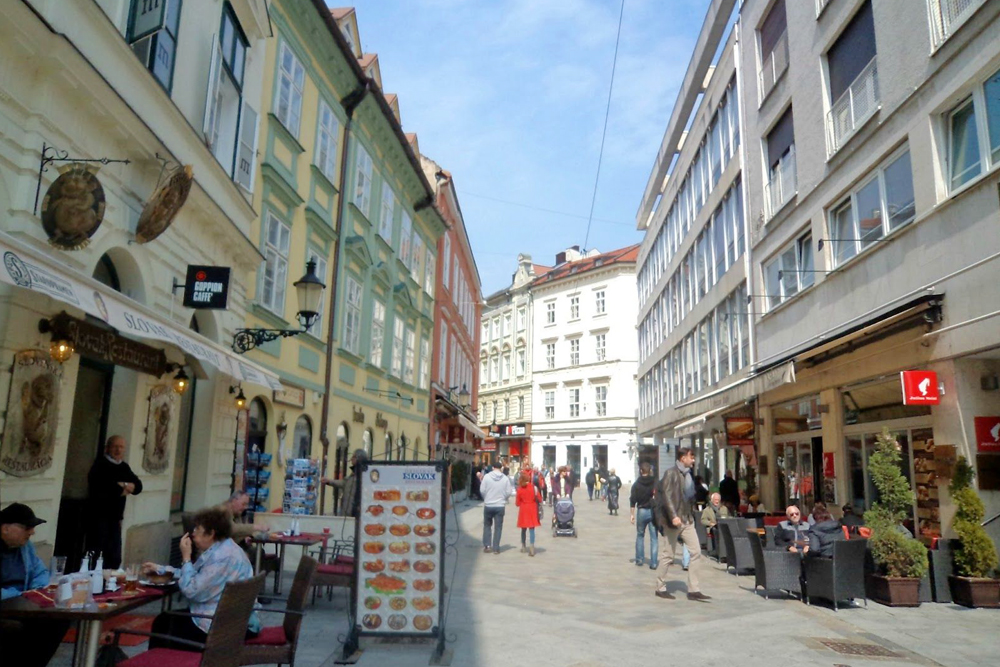 The trip from Brno to Bratislava didn't take too long. About an hour and a half since hopping on the "yellow bus" in the laid-back Czech city I called home that spring, I found myself standing in the middle of Mlynske Nivy, the Slovak capital's main bus terminal.
It was just a few minutes before noon on a Thursday, and according to the weather forecast, it was going to rain. The sky outside, however, was uncharacteristically blue – a far cry from the prolonged winter's gray that I had been seeing over the past few weeks of my sojourn.
Prior to the trip, I have been discouraged by acquaintances from visiting the city. I've been told it's comparably dull and, sometimes, grisly. Another exchange student staying in our arranged residence even told me about her multiple run-ins with a Roma woman trying to steal her wallet at McDonald's. "It's a dangerous city!" she said. But that didn't stop me from going anyway.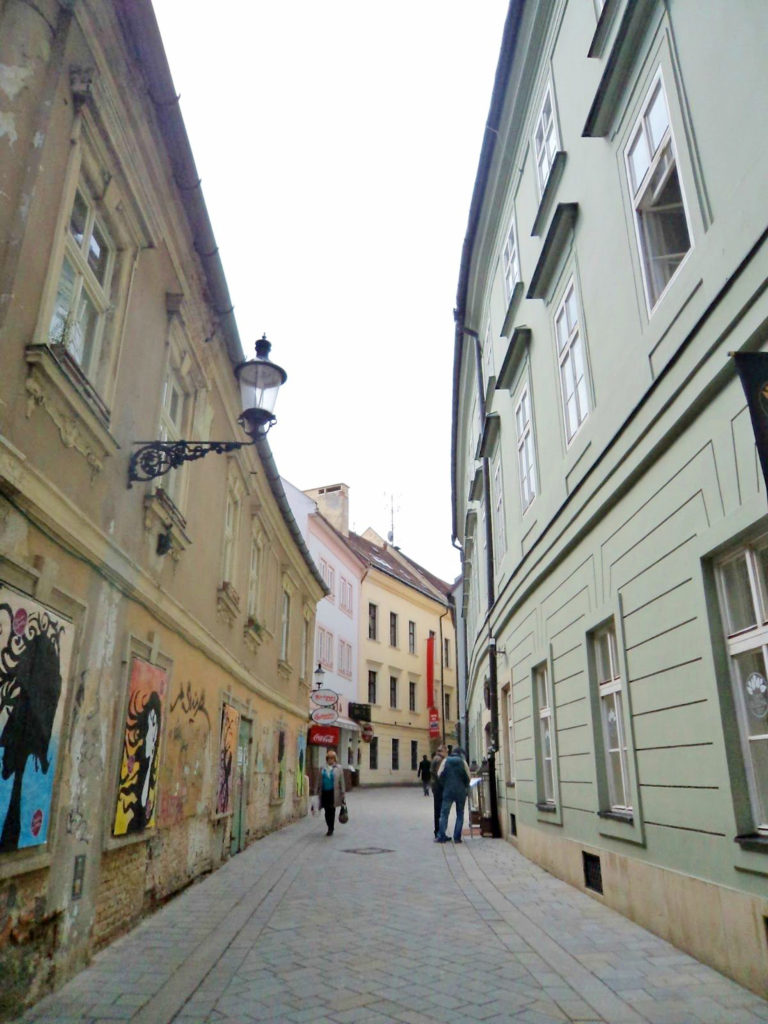 Bratislava was a city I wanted to see, and nobody's experience could change my mind.
With the help of some friends, I took upon the challenge of seeing the best of the city in under four hours.
12:00
They said Bratislava is best explored on foot, so a mini walking tour is in order. Our first stop: The Church of St. Elisabeth on Bezručova Street.
Commonly known as the "Blue Church," it is among Eastern Europe's famed Art Nouveau church buildings, thanks to its distinct appearance. Its exteriors are painted in varying shades of – you guessed it – blue, and even its interiors, mosaics, and majolicas are flushed blue!
The church is closed on most hours of the day, but you can sneak a peek of the inside from the fenced entrance, which is what we did. A much-coveted location for weddings, it has a fairytale-like charm when viewed. With its light blue pews, cream-colored walls, and dainty gold details, it sure is a quaint place to exchange "I dos."
From the Blue Church, we walked to the Old Town, spotting the Most Slovenského Národného Povstania also known as the "New Bridge" (with the strangely placed and ridiculously expensive UFO Restaurant sitting atop its main towers) as well as the Danube River along the way.
12:45

"You brought the sun to Bratislava," quipped Mao, my companion, as we approached Hviezdoslavovo Námestie – one of Bratislava's most historic squares.
Perhaps, we did. When we reached the center of the promenade, beads of sweat had already dotted our foreheads, the sun shining in all its golden glory overhead.
We took a moment to snap some pictures and admire the square, calm and uncrowded, unlike the ever-bustling and tourist-heavy squares in Prague.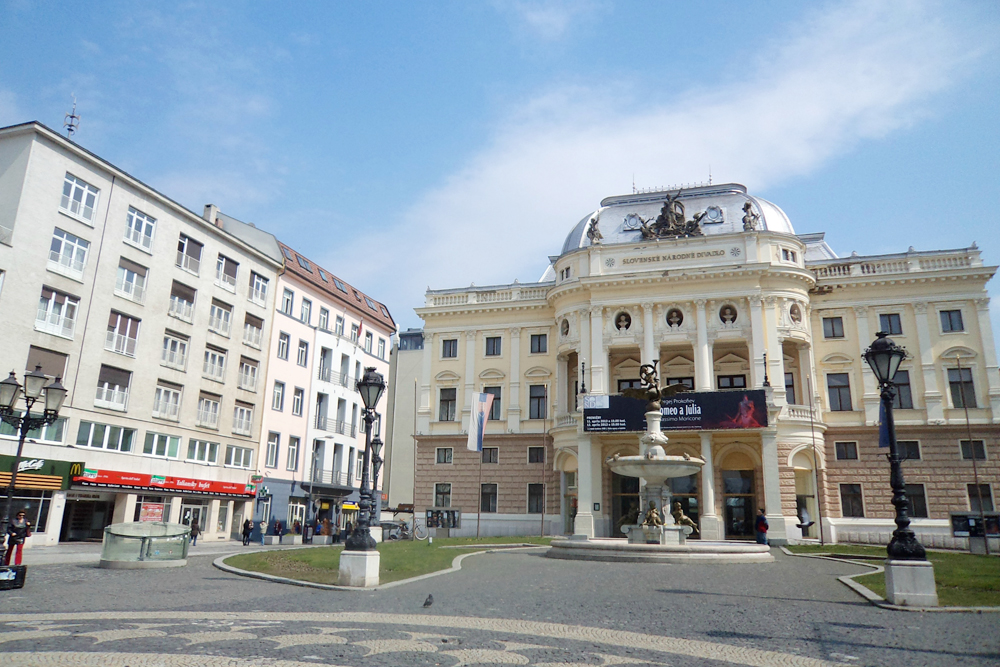 Right next to Hviezdoslav Square was Slovenské Národné Divadlo, the old Slovak National Theater, a grand and opposing Neo-Renaissance building built in the 19th century. However, it was only in the 20th century (just after the creation of Czechoslovakia) that its three ensembles – drama, opera, and ballet – were founded. At the time of our visit, the Shakespearean tragedy Romeo and Juliet was having its run.
13:15
What's a trip to Bratislava without sampling delicious local fare? By lunchtime, we were making our way through a tangle of alleyways lined with pubs, bars, and restaurants boasting the best Slovak cuisine.
We wound up at Sladovňa or "the malthouse." A known beer destination in the city, it's where you can have an entire barrel brought to your table if you fancy the idea. Unfortunately, we weren't that adventurous, so we opted for beer (in glasses) and bottles of Vinea (a popular wine soda) to go with our meals.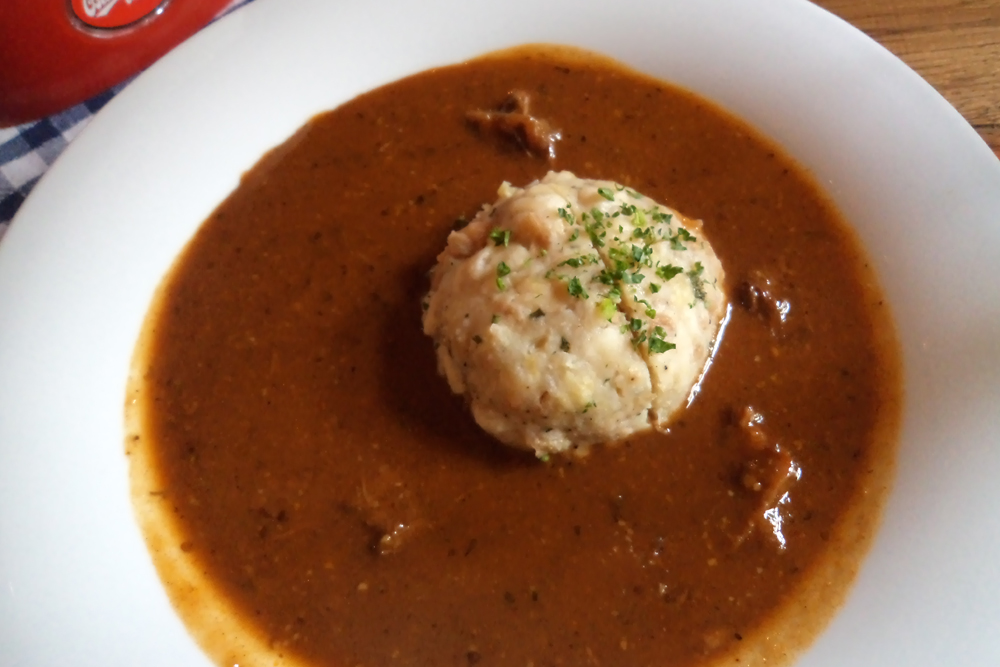 A meat-lover, I went for a massive serving of deer goulash with bread dumplings. Goulash, a meat stew, is not exactly a Slovak dish, as it's part of Hungary's most prized culinary tapestry, but Slovaks have their own take on it, and it's just as mouthwatering. Succulent cuts of deer in a steaming sea of tomato sauce with delightfully bouncy and chewy bread dumplings on the side, it's one of the most unforgettable dishes I've ever tasted in my trips.
We also had a taste of Slovakia's national food bryndzové halušky – the Slovaks' version of potato gnocchi in sheep cheese called bryndza topped with bits of crispy, fatty bacon. Sinfully delicious – I know.
14:10

Burning calories after a big lunch wasn't much of a problem, though, since we had quite a walk to our next stop: The Bratislava Castle.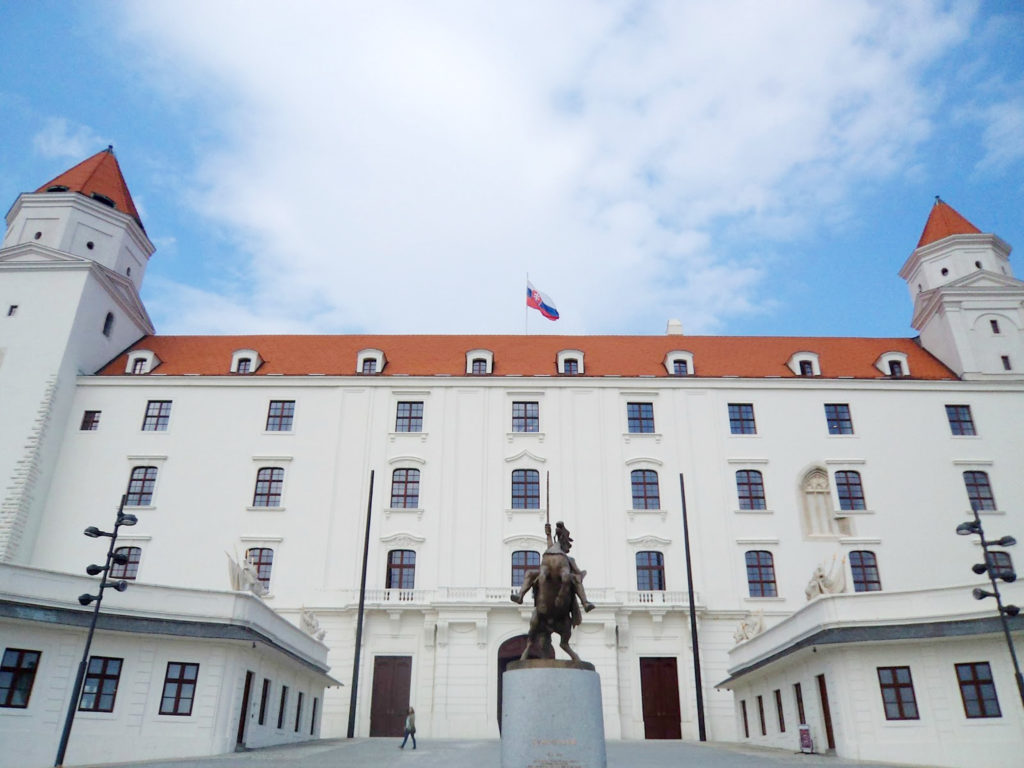 Situated on top of a hill overlooking the city, the castle can be easily reached by foot through a network of steep streets and alleys (keep an eye out for St. Martin's Cathedral, the seat of Catholicism in the country).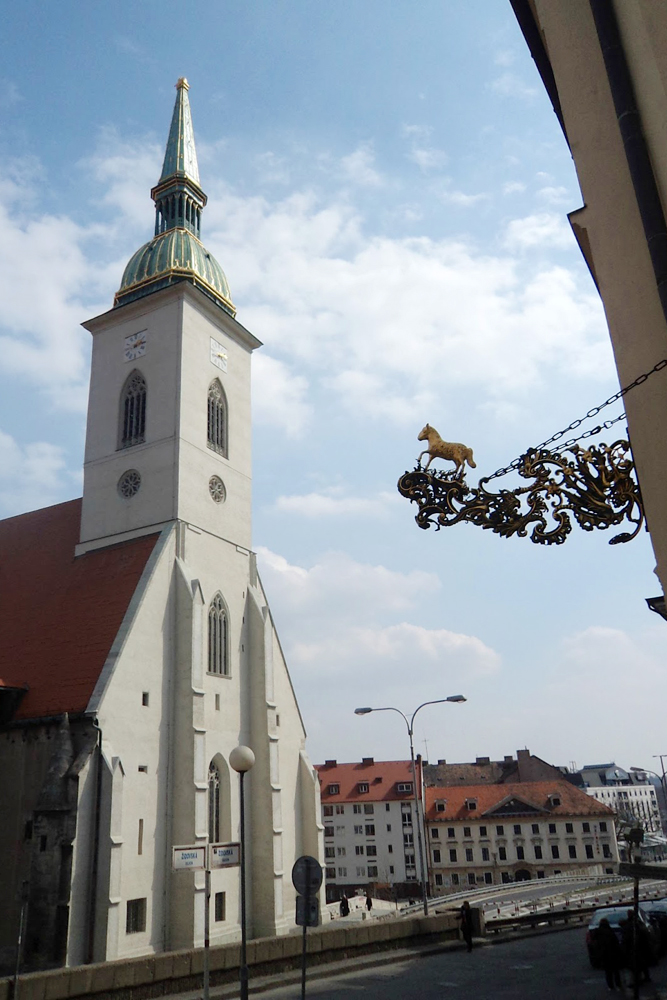 Every step proved to be worth it, as we were rewarded with breathtaking panoramic views of Bratislava, and as it was a clear day, parts of Slovakia's neighboring countries like Austria and Hungary. We were running out of time, so it wasn't practical for us to get entry passes to the castle at that point. Instead, we explored the grounds and checked out the gift shops for unique souvenirs.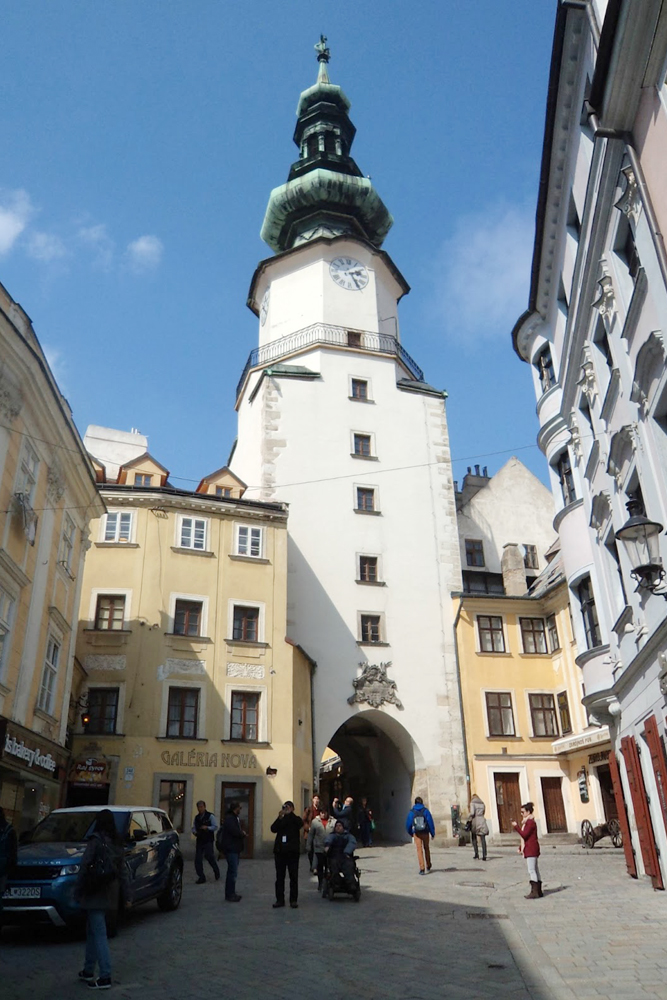 We soon headed down to Hlavné Námestie in Old Town. The little square was surrounded by shops and cafés, and right at its center was the Rolandová Fontana. Arguably the most iconic fountain in the city, it played a vital role in providing water supply to the city in the 16th century.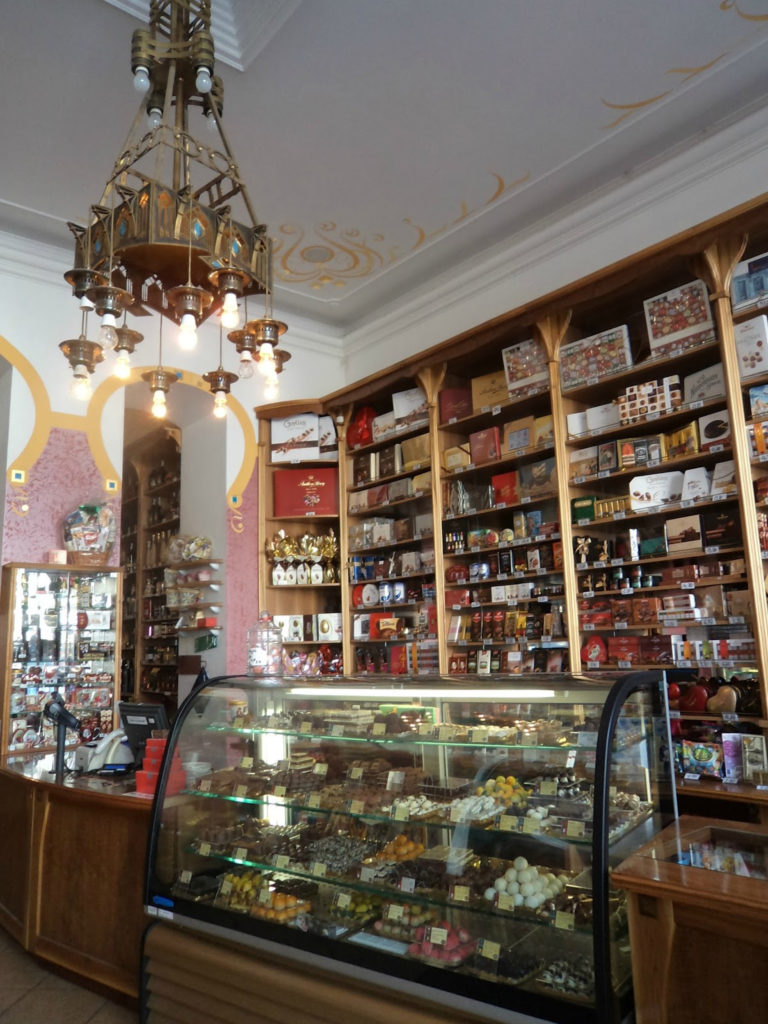 To cap off our day, we sat down at Schokafe Maximilian, a quaint café fronting the Main Square, for a cup of hot chocolate.
15:00

We were back in Mlynske Nivy just in time to catch our ride back to Brno. With hurried goodbyes, we parted with Mao and sank down on our seats. Just as our bus pulled away from the station, I wondered what Bratislava the people who discouraged us to visit the city had seen, because even with so little time to explore the place, I can say that I loved it.
What's your dream destination? Tell us about it below!