LOOK: A Giant Pink Bunny Is Slowly Decomposing on a Mountain in Italy
Yes, it's fluffy.
by Ina Louise Manto | July 17, 2020
What would you do if you wake up next to a giant rabbit in your yard one day? Italy is the home of some of the world's most scenic spots, booming fashion scene, and cuisine that makes the extra pounds worthy. But aside from these, the country's mountain ranges and hills attract visitors who wish to deviate from the crowd. And one unique spot sits on one of its 5,000 foot high mountains that are simply hard to miss.
Giant Pink Bunny of Artesina
Hase, also known as the Giant Pink Bunny, is a gigantic art installation that lies on the green foliage of the Colletto Fava Mountain in Northern Italy. The 200 feet long and 20 feet high bunny was placed on the hill in 2005 by art collective Gelitin from Vienna.
Hase looks as if it fell from the sky, with its heart, liver, and intestines spilled on the side. According to Gelitin, the sculpture is supposed to make visitors feel like they're Lilliputians from the famous Gulliver's Travels.
And it's an installation unlike any other – it's knitted. It took five years for the Gelitin to finish knitting the soft and waterproof sculpture that's stuffed with straw. Just like a regular stuffed toy, visitors can play with Hase. You can also climb on top of it and simply relax while enjoying the views of the mountain.
Is the installation still there?
Since it was placed on the hills in 2005, Hase is supposed to last for up to 20 years. The once bright pink colored bunny has now turned into gray. It has been fading and rotting back into the soil.
View this post on Instagram
Hase is supposed to last until 2025 but in 2016, it had almost completely decomposed. And now, judging from the Google Maps satellite images, it looks like only the outline is left.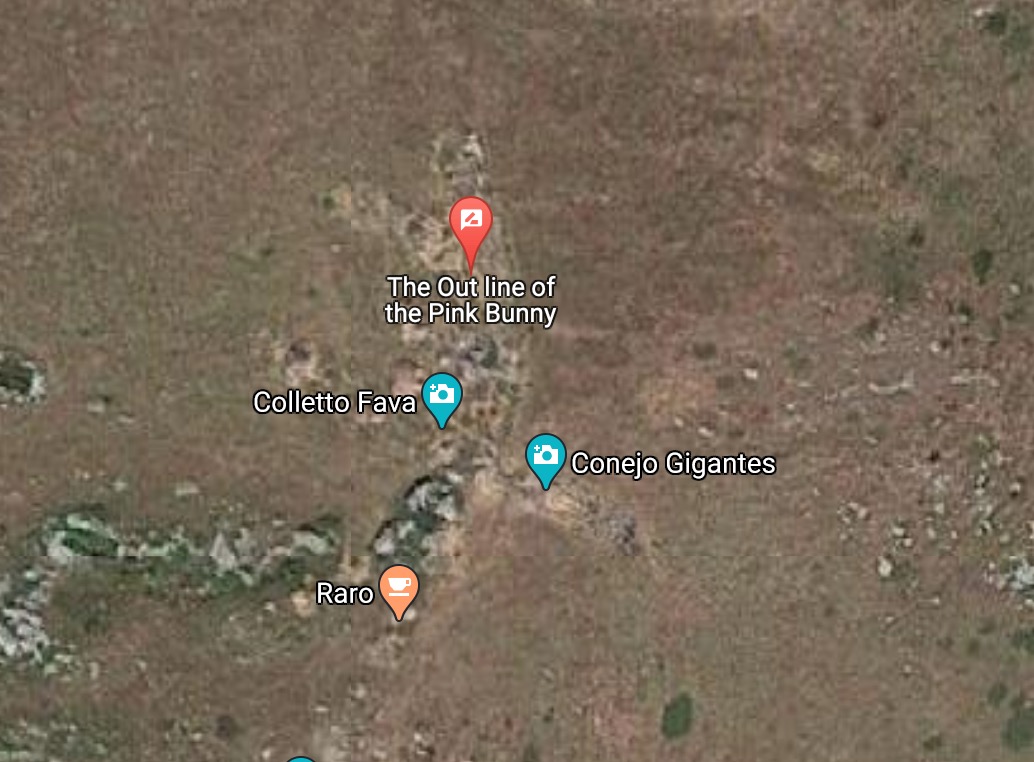 The photo above is taken in 2020, showing what's left of the 15-year-old sculpture.