Great Tours You Can Join to Rediscover Manila
Rekindle your love and excitement for the city again.
by Gene Loves Acosta | August 18, 2016
Once you've lived somewhere long enough, it becomes too easy to take it for granted. Passing by a historical place becomes part of your daily routine and, sometimes, you realize you don't even know the story behind it.
Take time to fall in love with Manila all over again and  immerse in places where you can learn interesting things about our history. You might even meet new people who are equally as excited to explore the city!
KKK: Kwentuhan, Kainan, Kilalahan – San Juan City Historical Tour
Budget: PHP800
Duration: 5-6 hours
Contact details: Website | proophinc@gmail.com | 0998-855-3492
San Juan is the smallest city in the Philippines but it doesn't mean that it has equally miniscule stories to tell. Highlights of this tour include traveling through time as you gain insight into the lives of Katipuneros in the Katipunan Museum, discovering the city's old-time favorites and neighborhood secrets, reliving the stories of the historical monuments and, the most fun part, experiencing a cross between the famous San Juan festival and the Filipino-Spanish revolution through a water fight.
San Miguel de Manila Walking Tour
Budget: Around PHP1200/head
Duration: 3-4 hours
Contact details: Website | cultureshockph@gmail.com | 0917-714-6737
The entire district of San Miguel became a favorite nook of Manila's crème de la crème in the 1800s until late 1950s. It was tagged as the country's "millionaires' row" where the city's buenas familias built their summer residences. Some of the mansions here were homes to known Filipino-Spanish clans which dominated the worlds of Philippine publishing, academe, medicine and politics. During the tour, you'll learn about some of the historical churches in the country, the influence of the Catholic Church on the architecture, values, and lifestyle of the Filipinos, as well as a background on our culinary traditions and art styles.
Manila Chinese Cemetery Tour
Budget: PHP5100 for a group of 1-6 pax or less
Duration: 2.5 hours
Contact details: Website | fun@oldmanilawalks.com | 0918-962-6452
Halloween or not, a visit to this cemetery (which was transformed into a city-like landscape) is going to be a memorable experience especially if you're curious to know the stories behind the elaborate mausoleums and intricately-carved memorial sculptures. This cultural landmark used to be a designated graveyard for the Chinese, who were denied a burial in Catholic cemeteries during the Spanish period.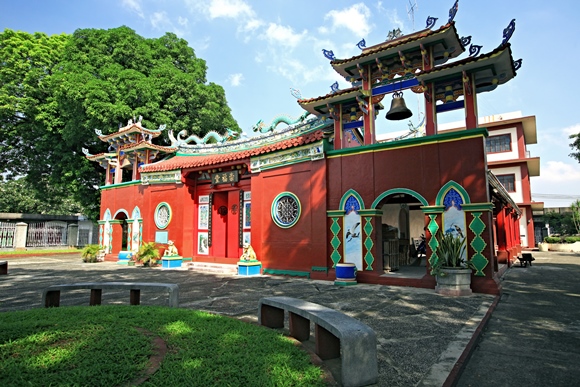 Bambike Ecotours in Intramuros
Budget: PHP1200/head
Duration: 2.5 hours
Contact details: Website | ecotours@bambike.com | (02) 525-8289
While it has its own charm, going around the historical sites of Intramuros through a kalesa ride sounds a bit cliché. Why not try something new by exploring the Walled City via a bamboo bicycle? They'll bring you to ten locations like San Agustine Church, Baluarte de San Diego Gardens, Puerta Real Gardens, Escuella Taller, Baluarte de Dilao, Puerta del Parian, and more; but if you're in a hurry, they also offer Express Tours which would only last for about an hour. It's also such a bonus that part of the proceeds of the tour goes to Gawad Kalinga village where the people who made the bamboo bikes reside.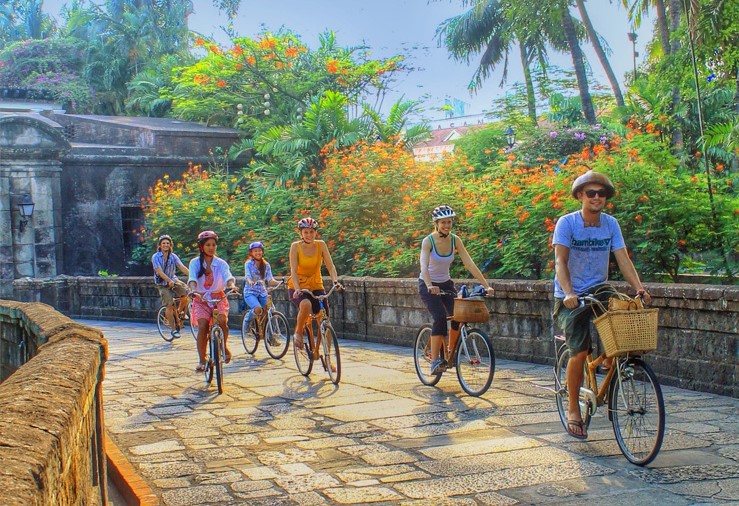 Intramuros tour on Electric Chariots
Budget: PHP499 for 30 minutes, PHP999 for an hour
Contact details: Website | intramuroschariots@gmail.com | (02) 526-6539
If biking is not your cup of tea, then how about roaming around Intramuros via an electric chariot—a two-wheel ride with automatic balancing feature. This guided tour will take you from one historical monument to another while getting an adrenaline rush. Don't worry because it's totally easy to use—lean forward to move forward or lean backwards to move back—you get it.
Any historical sites in the city you'd like to explore or rediscover? Let us know in the comments!