Head North, My Heart: The Best Art and Culture Hang Outs in QC
Happy Quezon City Day!
by Tynne De Leon | August 18, 2016
Situated at the north side of Manila, Quezon City is undoubtedly the biggest entertainment hub of the metropolis. Being the former capital, you'll never run out of things to do with restaurants, gig bars and parks everywhere. Not only is it home to big personalities and people who love culture and entertainment, it also has plenty of places screaming art. It's definitely earned its notoriety as one of the metro's hipster communities.
So, if you plan to give the city a visit on its special day, here's an obscure guide to fill your itinerary (and your artsy souls as well):
Diligence Café
2nd Floor, Elizabeth Hall, Katipunan Avenue, Quezon City
+63927 944 9908 | +63917 632 8455
Located in downtown Katipunan, this café just opened last Monday, August 15, and its heaven to cramming students and professionals who need a quiet work space. They offer a whopping 10mbps connection, unlimited coffee and printing services. You might say this café is far from the ordinary coffee and chill place, they also have shower space (with matching shower materials!) to cater your all-nighter needs, and napping facilities. Yes, you can catch some Zzzs here (make sure to sign their nap slip!). What's even cooler? They'll let you nap for as long as you like—until 7A.M. actually—and the staff will even wake you up at your desired time.
Check out their Facebook page for rates.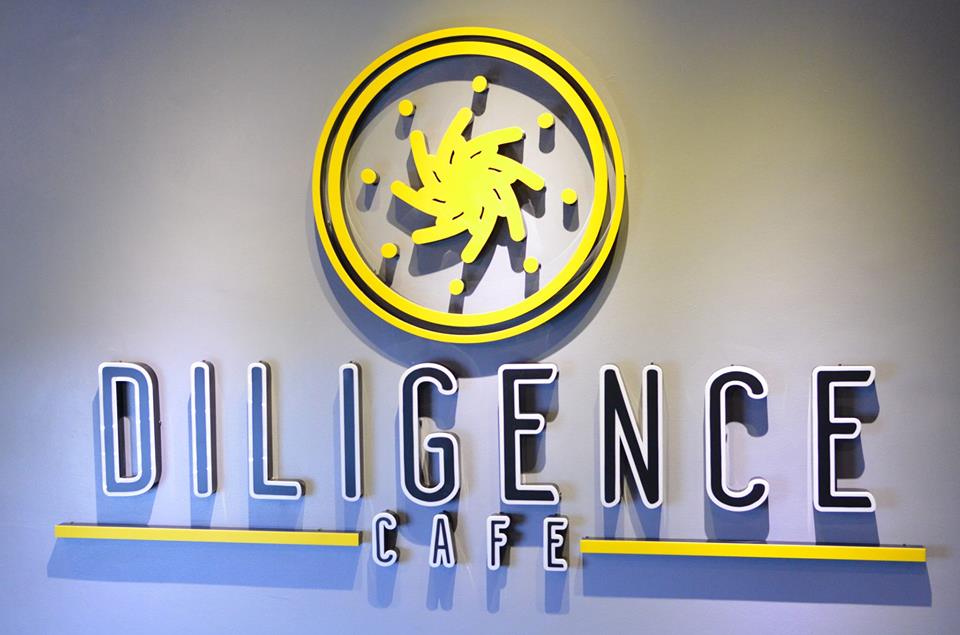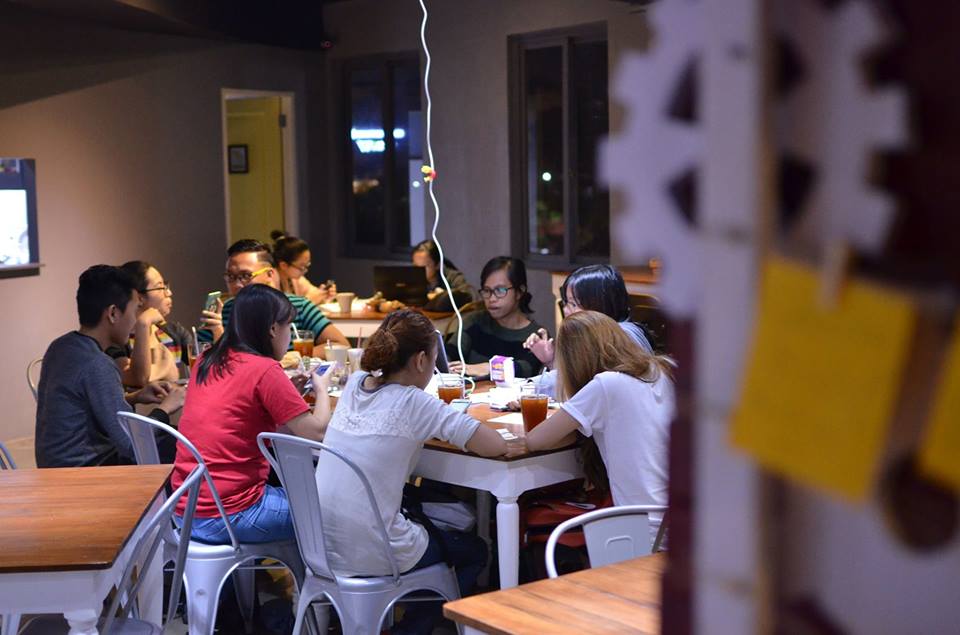 Sining Kamalig
Ali Mall, Gen. Romulo Ave., Quezon City
art@worldexperience.ph | (02) 912-3771           
Art lovers rejoice! If you happen to be visiting Ali Mall, you'll come across this modestly sized art gallery which houses paintings of different genres—all made by Filipino artists! They change their theme every month, so you'll have a reason to always swing by. Auctions and workshops are also held from time to time, and artists can also come to the gallery and paint on-the-spot. Taking selfies and photos with the paintings are allowed, so you can fill your Instagram feed to your heart's content.
Visit their Facebook page to know more about their upcoming events.
Conspiracy Garden Café
59 Visayas Avenue, Quezon City
conspi.net | (02) 453-2170
Imagine a chill music night, having conversations with your friends while sipping a cold beer. Wouldn't that be cool? Conspi, as regulars call it, is a great venue for those who like to unwind to intimate acoustic gigs and spoken word performances. It's home to acts such as Ebe Dancel, Noel Cabangon and Joey Ayala. Comedy Mayhem, one of their signature events, also features a lineup of magicians, musicians and spoken word artists.
Check out their Facebook page for their lineups.
Yesteryears Music Gallery and Vinyl Store
Maginhawa corner Magiting Street, UP Village, Quezon City
Probably the hardest place to find on this list, this quiet nook along Maginhawa Street is home to plenty of Filipino cultural treasures. The place offers a stroll down memory lane with classic vinyl records and historical sculptures, all carefully collected by its owner, Mr. Nestor Vera-Cruz, for the past 10 years. His records range from international artists like The Beatles to local forays into music, such as Piolo Pascual. He even has some pretty old records dating past the Fab Four.
All of these visitors can freely peruse and listen to; this library of sound and culture houses thousands of vinyl pieces and cassette tapes. To-date, Mr. Vera-Cruz is dubbed as the biggest OPM vinyl collector in the country and his unerring commitment to the music industry is truly admirable.
Exile on Main Street
Unit H 299 Katipunan Ave., Loyola Heights, Quezon City
+632 906 255 5670 | +632 962 1843
Originally located in Malate, this restaurant has extended its doors to the northern citizens of the metropolis with its delish comfort food and whimsical ambience. Named after the owners' favorite Rolling Stones album, Exile on Main St. boasts its artsy interiors, out-of-this-world gigs and events and witty food names.
Check out the events on their Facebook page and try the Exile experience.
Art Circle Café
Bahay ng Alumni, Balagtas St., UP Diliman, Quezon City
www.artcircle-gallery.com |(02) 925 0529
Tucked away inside the university circle, Art Circle Café is a chill-out place for that relaxing afternoon you've been craving. They recently opened their second branch in Poblacion, Makati.  Its interiors are full of paintings, and passersby may think this as a gallery rather than a café. Their coffee blends, which include Kalinga, Benguet and Sagada beans, are must-tries along with the café's wide array of affordable eats.
Check their Facebook page and head on over to UP Campus.
Graham's Café
51-C Scout Rallos Street, Brgy. Laging Handa, Quezon City
www.mrsgrahamsbakery.com | 0915 812 2662
Located along Scout Rallos, this French-themed café just screams cuteness with pastel colors and its visually-appealing interiors full of huge, macaron lights. Its homey vibe goes perfectly with tea or its menu of delectable sweets with unique recipes, like bibingka with salted egg, their own-take of the famous butter beer and Pikachu macarons for Pokémon Go addicts. Owned by Mr. and Mrs. Graham (yup, those're their names!), the place may be familiar to Cinemalaya fans: it was used in the 2014 film, "1st ko si 3rd" starring Nova Villa.
See their menu (and the place!) on their website and Facebook page.
Any other places of art and culture we missed? Share them with us below!