Hammock Camping Exists and It's Worth a Try!
It's not always about tents.
by Gene Loves Acosta | June 08, 2016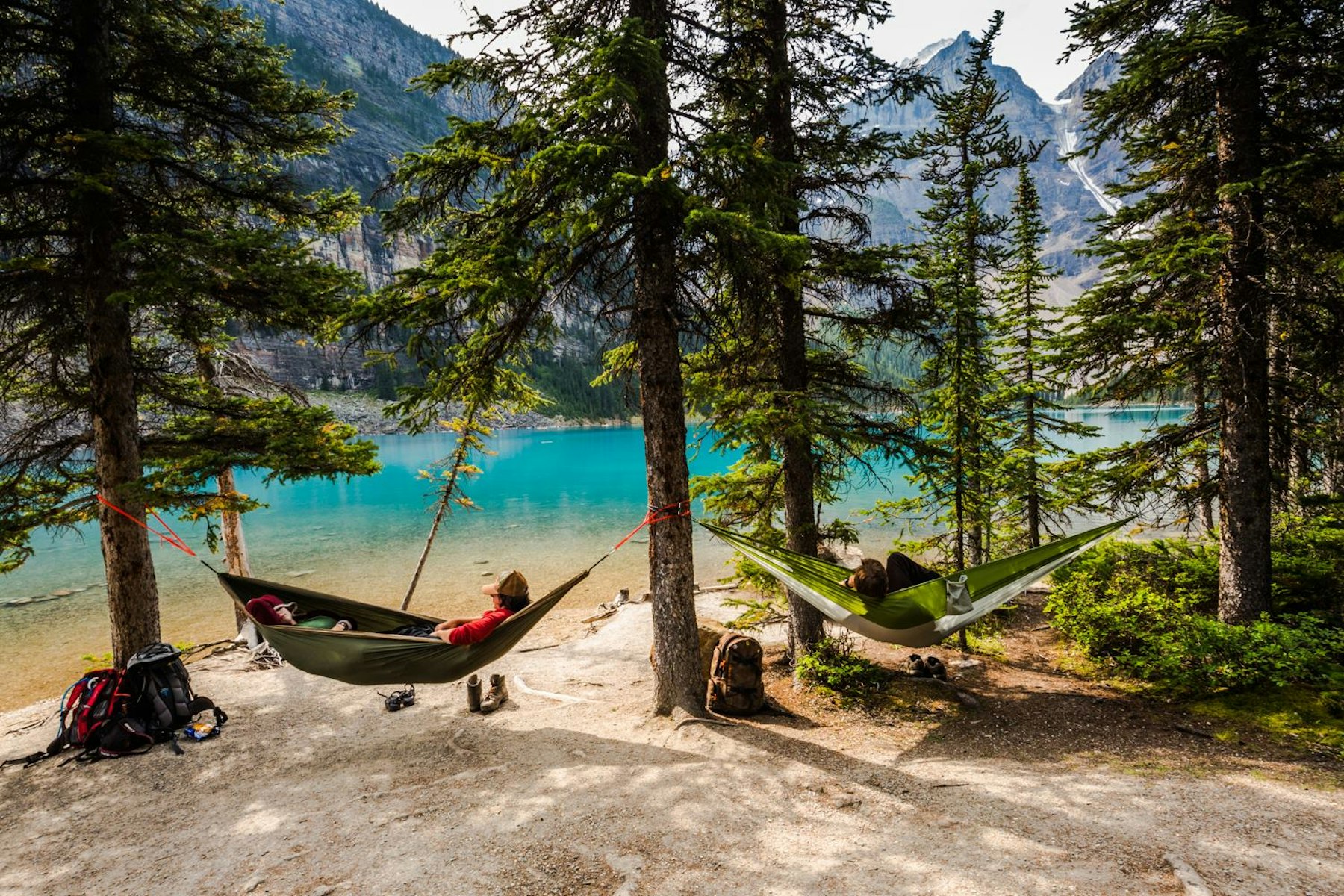 We've heard about the many camping sites in the country as well as its upgraded version glamping. But do you know there's another way to camp which doesn't include sleeping on hard dirt?
A booming trend for adventure lovers, hammock camping is just as it sounds – sleeping in a hammock instead of the traditional option of using a tent. It's a fun way to experience campsites from a different perspective and it also has a lot of advantages (like you can have a hammock and tarp combo on the ground, but you can never string a tent up as a hammock). Here are the three main things to keep in mind before you head outdoors and try it.
Getting your own hammock
There are hammocks available in the market that are really great for camping. But if you want to support local business, Hammock Republic sells hammocks that double as neck pillows (PHP1400). It comes in different cool designs and with a mosquito net so you'll stay protected from insect bites while sleeping.
Another option is from Tingguian Tribe Hangers. They have regular hammocks (PHP800) and the one that comes with tarps so you don't have to worry about the weather during your trip (PHP1400). They're also working on a new design which is a hammock that you can convert to a tent. How cool is that?
Know where to set up your hammock.
If there's one rule that you have to remember, it's this: Choose the right trees. Always check if there's a dead branch and/or fruit that could fall. A powerful gust of wind can easily cause an iffy-looking branch to fall and you don't want that to happen while you're in total relaxation bliss.
Also remember to pick trees that are over 6 inches in diameter so they can bear your weight. Hammocks usually need between 8-15 feet of space to stretch out but it really depends on the size and style of your hammock. As long as you have enough distance and height, you can basically camp anywhere!
Learn how to tie a few helpful knots.
You can use a tree strap but it will always come handy to know how to do some basic knots.  In the interest of simplicity, there are at least two types that you should learn – the Backpacker Hitch and the Bowline.
The easiest one is the Backpacker Hitch where you simply wrap the rope around a tree several times and tie it in place.
https://www.youtube.com/watch?v=r4MA0Fkjepg
The second one, the Bowline, is also called the king of knots. Wrap the working end around the tree at least twice to keep your rope from sliding down the trunk.
https://www.youtube.com/watch?v=DZUtj7fRXVs
The first instinct when hanging a hammock is to eliminate the big curve by pulling it as tight as possible because it can make the surface nice and flat, right? Wrong.
The natural curve is actually crucial so you can have a flat, zero pressure point. Also, remember not to hang it too low (or you'll be dragged down on the ground) or hang one end much higher than the other (or you're going to be sloped at an odd angle).
Got any favorite hammock camping tips to share? Sound off below!