This Scenic Glass House by the Lake Offers a Fun-Filled Outdoor Adventure for Families
There are plenty of outdoor activities that both kids and adults would love.
by Ina Louise Manto | January 27, 2022
Our homes have become both places for relaxation and work, and with nearly two years of staying indoors, drawing the lines between both still gets challenging. At some point, you'd want to get out and go on a vacation, especially when you want to break the monotony and have a change of scenery. You don't even have to drive far to catch a quick breather – ideal for families who enjoy the great outdoors, Haven by the Lake offers peace, relaxation, and more.
A Haven by the Lake
Nestled in Cavinti, Laguna, Haven by the Lake sits on a peaceful and quiet cove by a serene lake. With its huge floor-to-ceiling glass windows and doors, this two-story home is designed to bring the outdoors inside. Who wouldn't want to appreciate a stunning lake view as much as they can, right?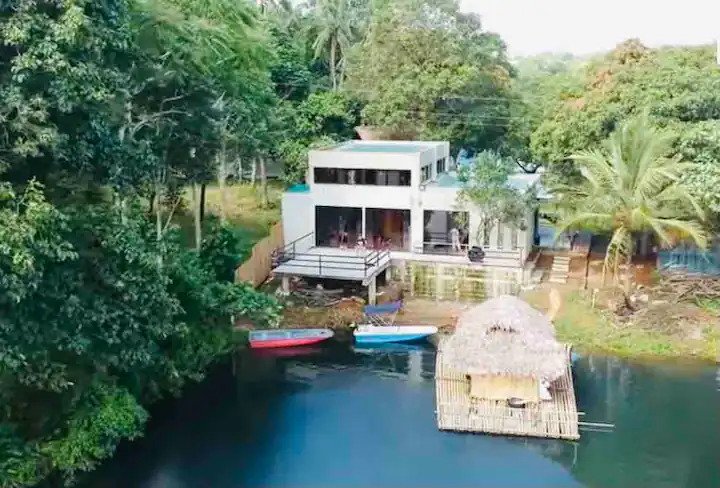 The loft-style home has plenty of indoor and outdoor space that families would love. It has three bedrooms that can accommodate up to 10 guests, with different sleeping arrangements.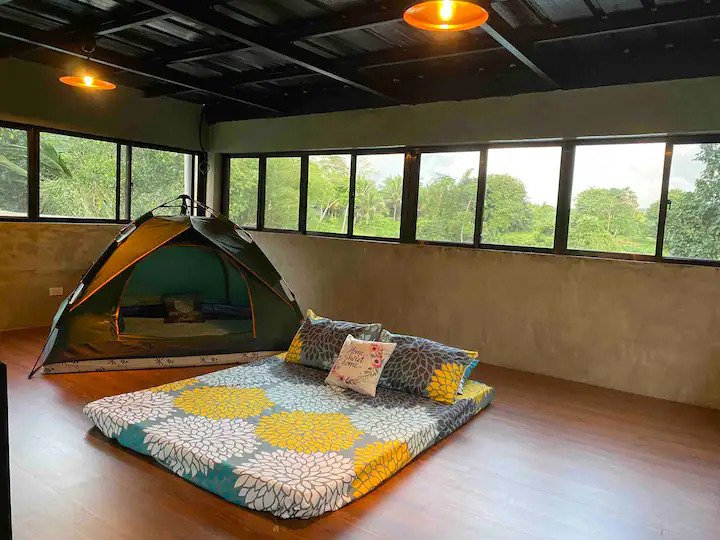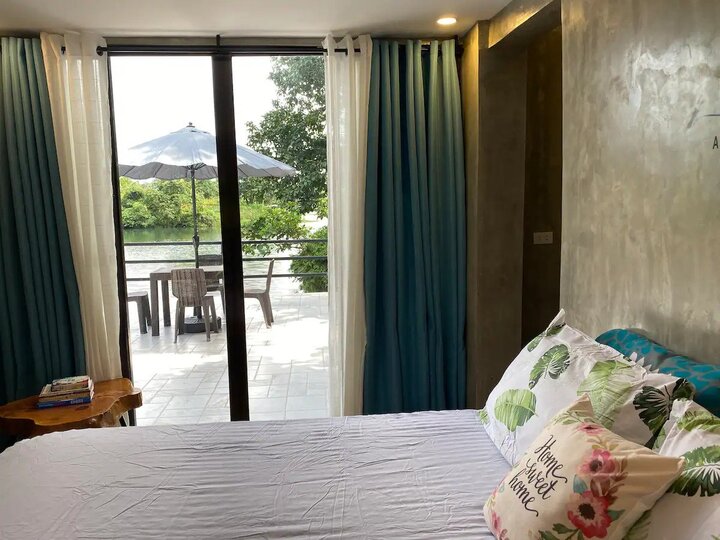 The ground floor features an open space where you can appreciate the lake view entirely. You'll find a living area, dining area, and fully-equipped kitchen here as well. All you have to do is bring your ingredients and favorite recipes.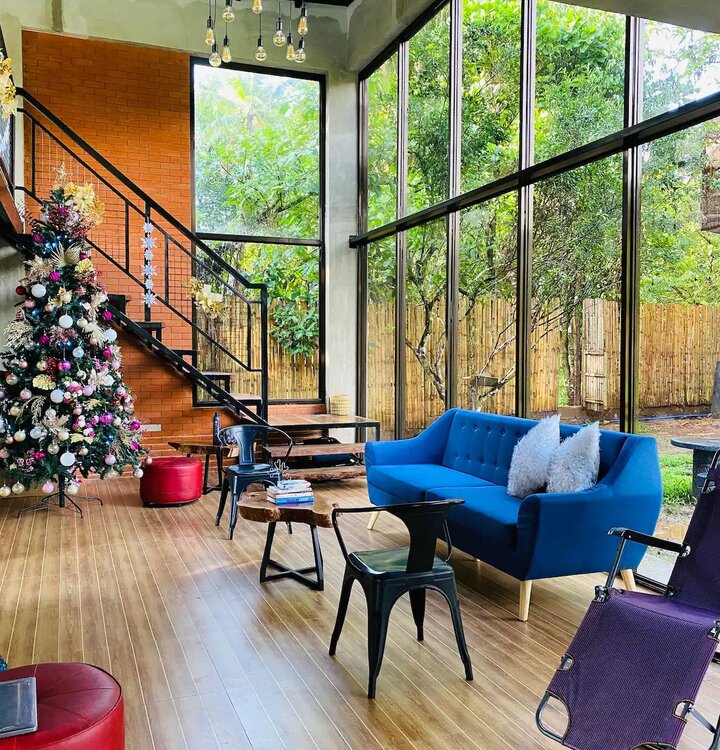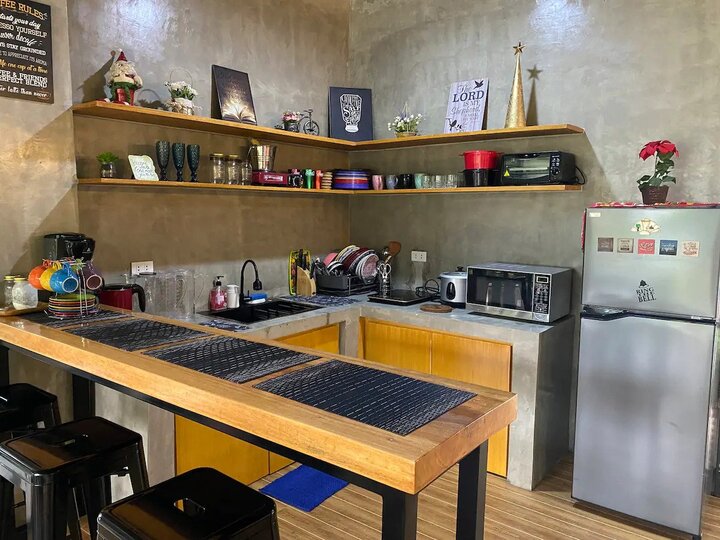 One of the bedrooms has access to a balcony where you can pitch a tent, dine alfresco, or simply enjoy some quiet time with a coffee on hand in the early mornings. If you're a morning person, you know how relaxing the cold morning breeze is!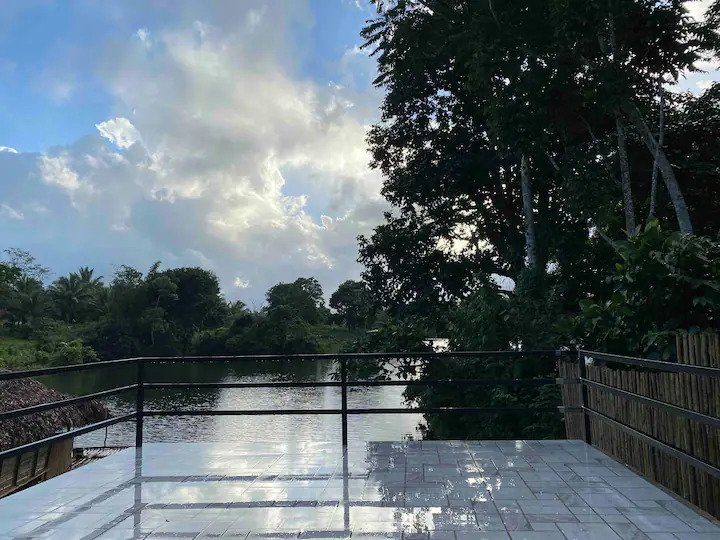 Prepare for an outdoor adventure
From camping to exploring nearby natural attractions, a stay at Haven by the Lake won't let you skimp on making the outdoors your playground. Rekindle your inner child at the treehouse; it also has a hammock where you can lounge on lazy afternoons.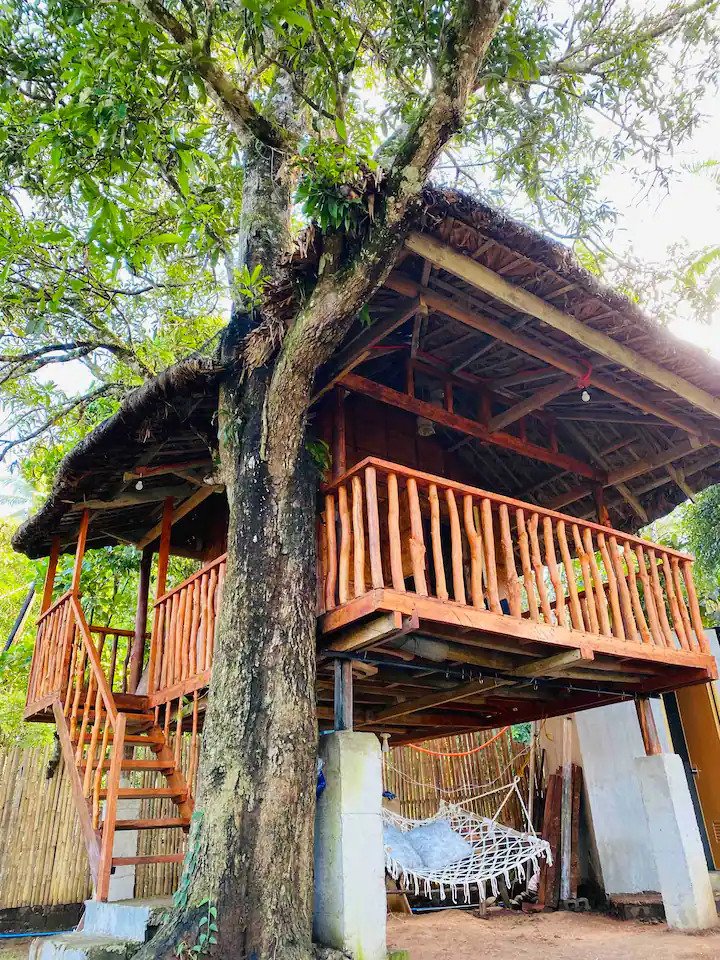 When you wish to go swimming, easily jump from the floating balsa where you can also set up meals or lazily lounge around the lake. The rates you'll pay for also include a 30-minute boat ride for touring around the lake and fishing.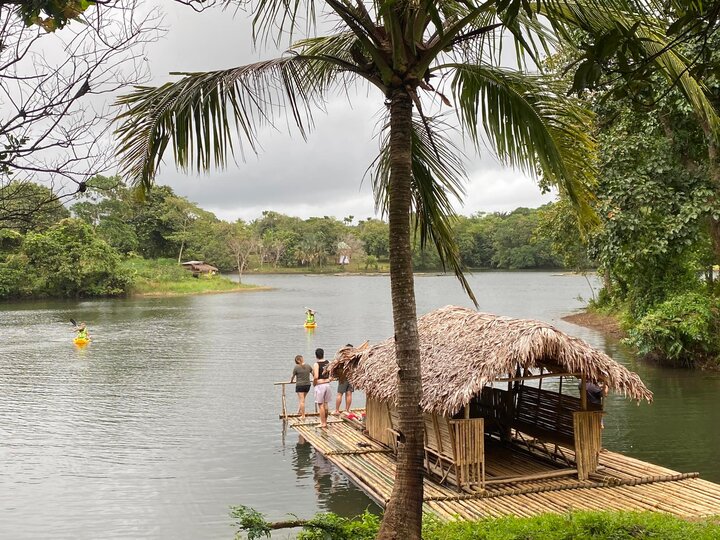 Various fun activities also wait. There's a trampoline, an inflatable play area for kids, basketball and badminton courts, board games, and equipment you can rent. For an additional fee, you can rent karaoke, kayak, and paddleboards. A bonfire can also be set up at night in the backyard, which is perfect for when you want to try camping.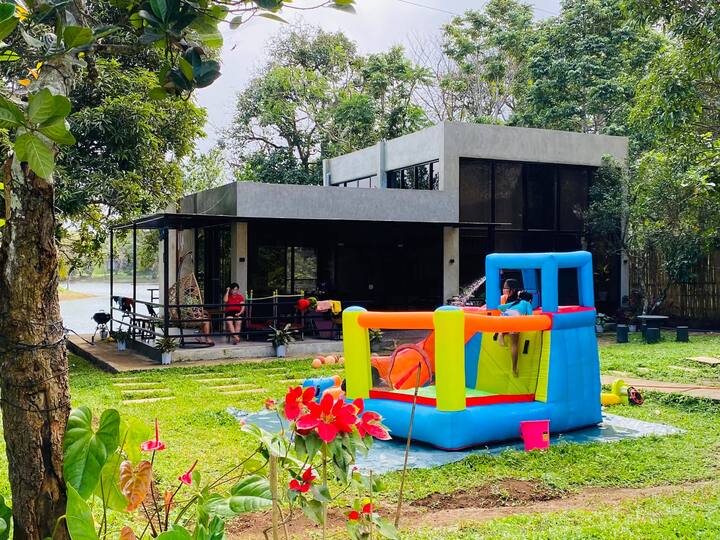 Rates at Haven by the Lake start at P15,000 a night. Book your stay here.
This Gorgeous Lake House in Cavinti Is the Perfect Place to Get Away from It All
This Gorgeous Lake House in Cavinti Is the Perfect Place to Get Away from It All
Bianca Katipunan | Mar 12, 2021
For inquiries and more information on travel requirements, contact the Airbnb host.