Here's What You Should Eat in Every Region in Luzon
Traveling can be delicious!
by Kyzia Maramara | May 22, 2018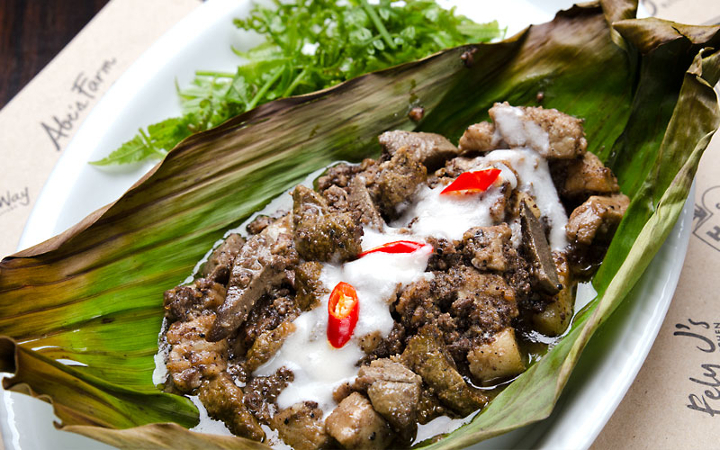 Central Luzon is named as the rice granary of the Philippines due to its vast lands that are dedicated to the production of rice. It's also home to some of the best tasting sisig in the country.
Sisig is a Filipino favorite food composed of ground pig's head and liver soaked in vinegar and then seasoned with calamansi (lime) and chili. It's a Pampanga original dish invented by Lucia Cunanan in the 70s. Aside from sisig, other Kapampangan dishes are also famous in this region which includes the Pampanga longganisa, and the famous Pampanga tocino (cured pork that's usually sweet).
For a more adventurous gastronomic experience, the Pampanga exotic dish called kamaru (rice field crickets) is always available. They're rice field crickets often cooked in the style of adobo. They also have Betute which are frogs stuffed with minced pork and sliced.
Nueva Ecija has their well-loved dish of adobong salagubang, an insect similar to rice field crickets. The insects are crunchy on the outside and gooey on the inside and are popular as pulutan. It's your choice whether to stay safe and eat all the familiar food or have fun trying out new ones!
WHERE TO EAT
Region 4A: Calabarzon(Batangas, Cavite, Laguna, Quezon, Rizal)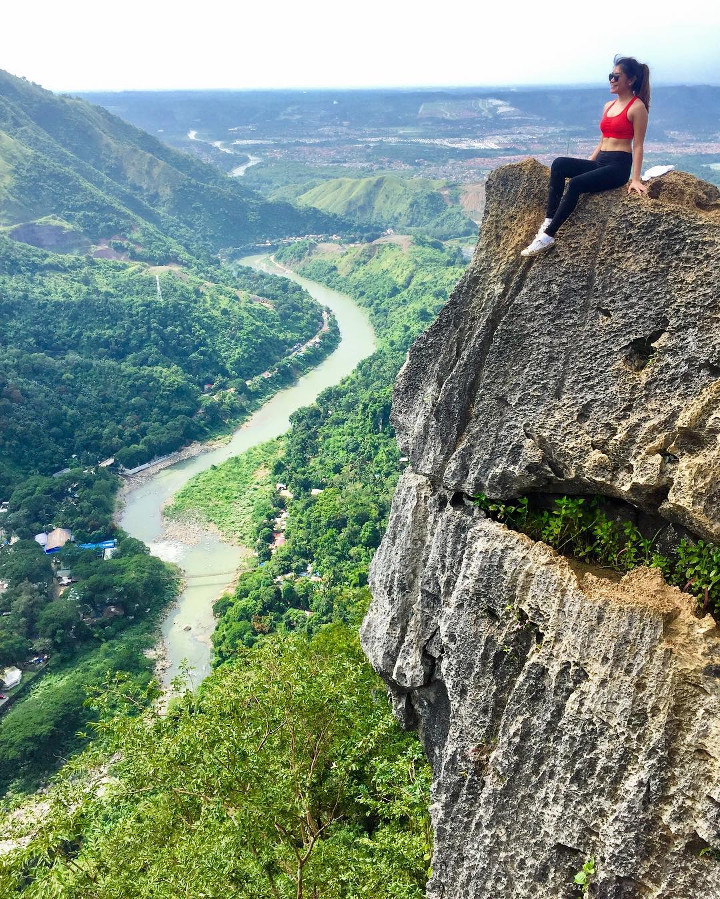 The Calabarzon cluster of provinces is the country's most historically significant region. Most of the places in this region are named after the heroes of the Philippines, Jose Rizal for example. Aside from its history, Calabarzon contributes its fair share of beautiful mountain ranges, fields, lakes, the ocean fronts, and forests. It's also a highly urbanized area, being one of the most populated regions in the country.
A trip to region IV wouldn't be complete without their popular delicacies, one of which is the buko pie from Laguna. The generous slices of coconut meat baked in flaky crust and best served warm is perfect for pasalubong. If you aren't on a diet, Batangas also has the best bulalo restaurants you can try. Bulalo is a delicious soup of beef shanks and bone marrow.
This region is also known for their production of lambanog which is basically coconut wine. Lambanog is the local rum or whiskey, a distilled drink that has an alcohol content that can go up to 50%. Pure lambanog is said to be so strong, non-drinkers could be knocked out in one shot.
Calabarzon's pancit habhab can be eaten without utensils. Served in banana leaves, this dried miki noodle dish topped with pork, liver, and vegetables can be eaten straight from the banana leaf it's served on.
WHERE TO EAT
Region 4B: Mimaropa(Marinduque, Occidental Mindoro, Oriental Mindoro, Palawan, Romblon)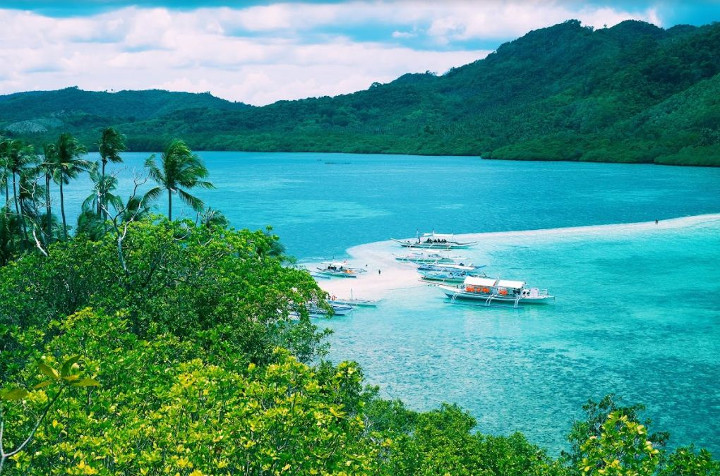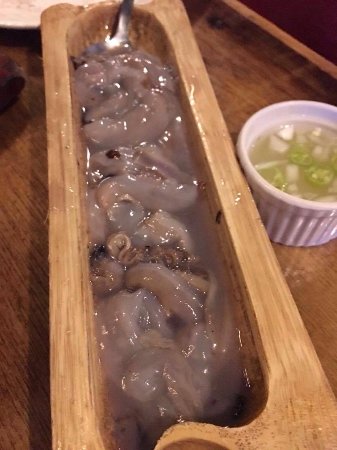 Nothing beats unspoiled nature all in its natural glory. In Mimaropa there's pristine beaches, underground rivers, hidden lagoons, and the endless bright blue sky perfect for even the shortest getaway. Explore the Underground River, Tubbataha Reef Marine Park, and the beaches of Coron and El Nido.
Palawan's exotic side could be seen in their exotic delicacy, the tamilok, found inside mangroves. These look like worms but are actually just long and slimy woodworm mollusks. Locals say it's best eaten raw dipped in salt and vinegar.
Most of the local restaurants at Palawan serve Crocodile sisig, a variation of the sizzling dish that typically uses pork. Mimaropa is also rich in seafood and their cuisine includes adobong pugita, matured octopus cooked in soy and vinegar sauce. The danggit lamayo or fresh rabbitfish is also popularly served during breakfasts. It's sundried, partly salted, and marinated in vinegar, garlic, and pepper.
This region is home to the type of native rice cake named Bibingkang Lalaki. We won't spoil you on why they're called that, you have to go there and ask a local yourself!
Region 5: Bicol Region(Albay, Camarines Norte, Camarines Sur, Catanduanes, Masbate, Sorsogon)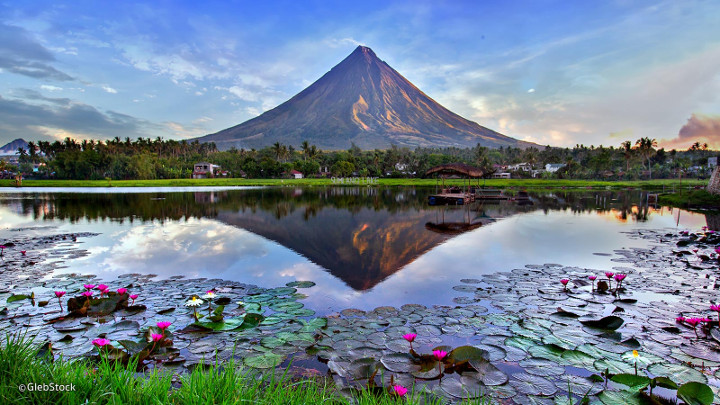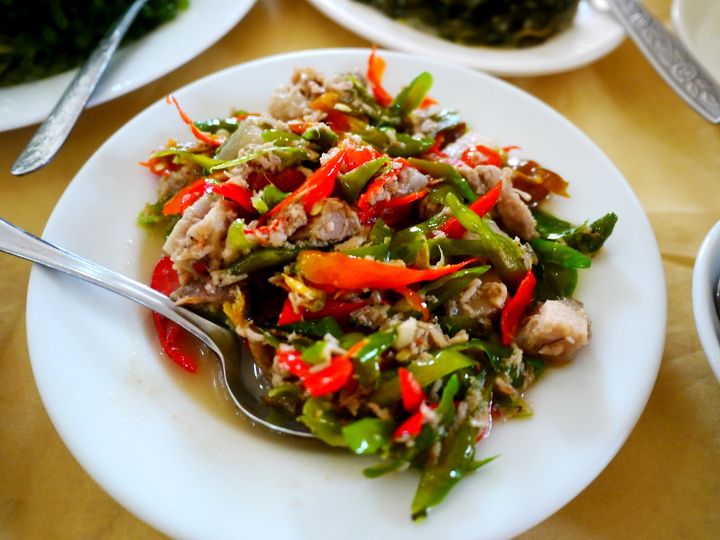 Most of the dishes in the Bicol region are known for their spicy flavor so if you have an affinity for anything spicy, this should be on your bucket list. Take note though, they don't use artificial chili powder. At Bicol, you get the real natural thing.
The most famous cuisine would probably be the Bicol Express which was named after a passenger train service from Manila to Bicol. Bicol express is made out of pork, coconut milk, and chilies and if cooked right, is one of the spiciest meals in the region.
If you're adventurous, Kinunot na Pagi should definitely be on your list. It's an exotic Bicol cuisine made of shredded sting ray and malunggay leaves cooked in coconut milk. Kinunot could also be cooked with shark meat, if you're feeling extra.
Laing is also popular in the region, a dish made out of dried taro leaves, simmered in coconut milk, and added with chili peppers. This dish has variations depending on how you want to cook it and on the toppings you'll add.  To end your meal or for pasalubong, there's pili nuts!
Which region are you most excited to visit? Share it with us!