LOOK: This Dreamy Vacation House in Batangas Is Just a Few Steps Away from the Beach
Ligtasin Cove beach is just a 3-minute walk away.
by Ina Louise Manto | February 23, 2022
Most of us dream of having our own vacation house by the beach, but getting to that point isn't easy. While we dream and work for the vacation house of our dreams, we can still get slivers of what it's like, just like the experience you'll get at the Hyssop House in Batangas.
Hyssop House
Tucked in a coastal neighborhood in Lian, Batangas, Hyssop House will let you experience what it's like to have a beach house for a night or two. Whether it's for a weekend staycation or intimate celebration, this dreamy house is a great venue for creating and sharing new memories with your loved ones. The two-story house has been a private vacation house of the owners for decades and it was only recently that they decided to share this sanctuary with the public.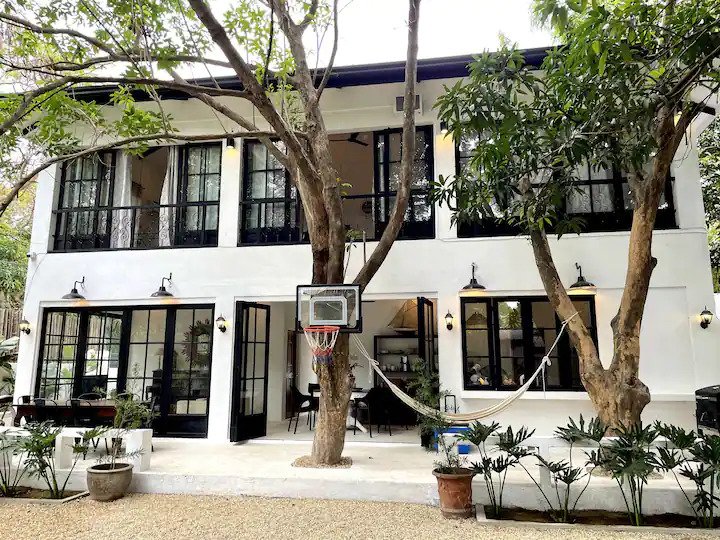 Boasting black and white decor that's just refreshing to the eyes, every corner of the house is nothing but dreamy and snap-worthy. With glass windows and doors all over, its common spaces and bedrooms remain well-lit, bright, and relaxing. It's also a treat for plant lovers as you'll get them even in the bedrooms too.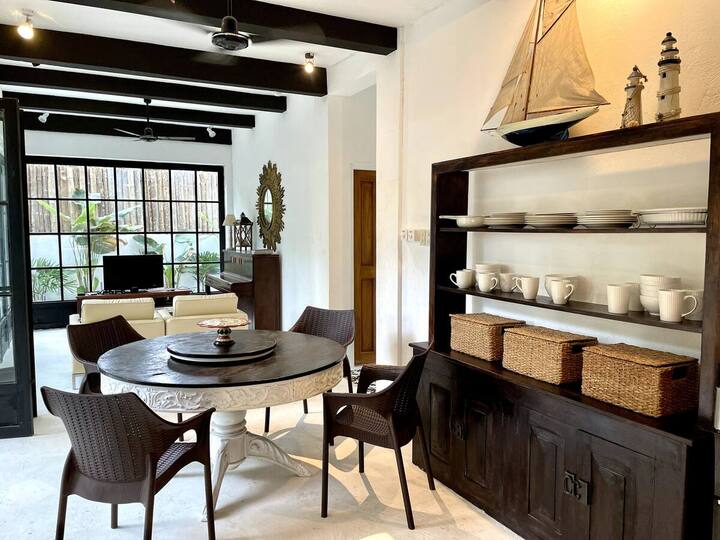 There are six bedrooms in the house, but only three are open for staycations. An office space can also be found on the second floor, which also overlooks the garden.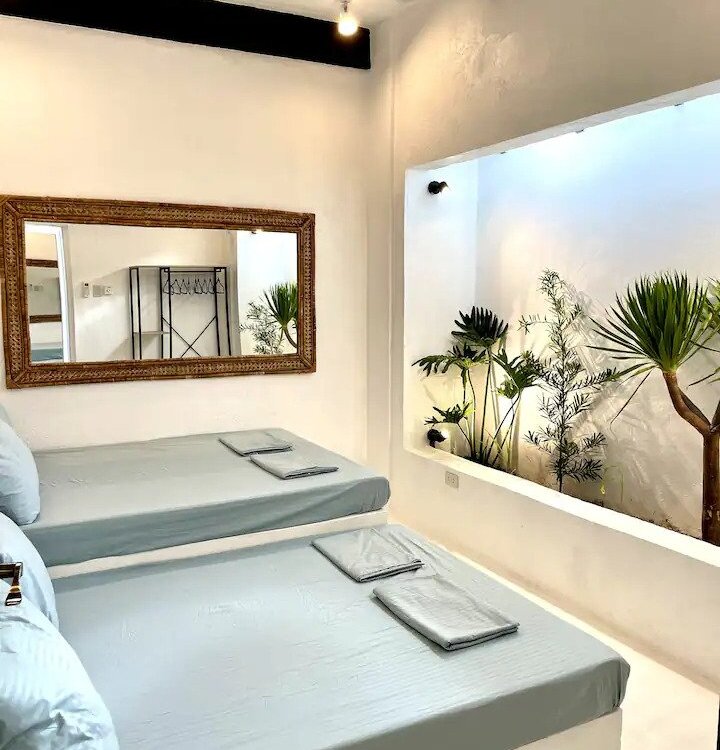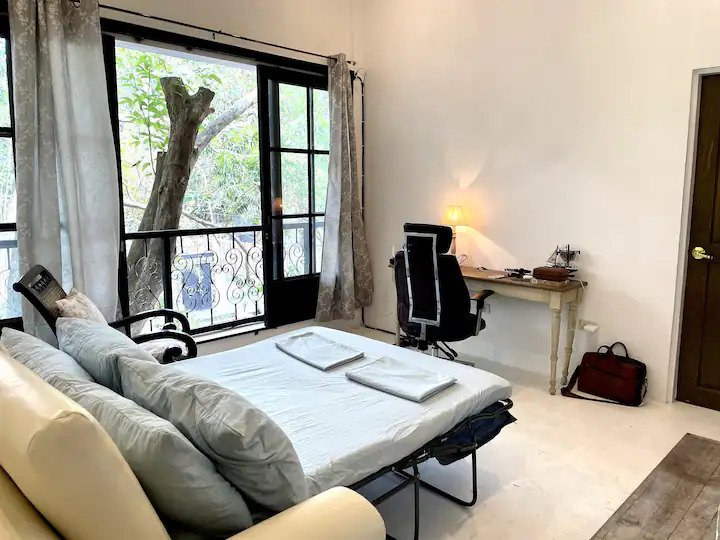 Its common spaces, the living room, kitchen, and dining area all open to the garden, making the ambiance feel more relaxing. Aside from the indoor dining area, the living room also opens to a deck perfect for sharing an alfresco salu-salo.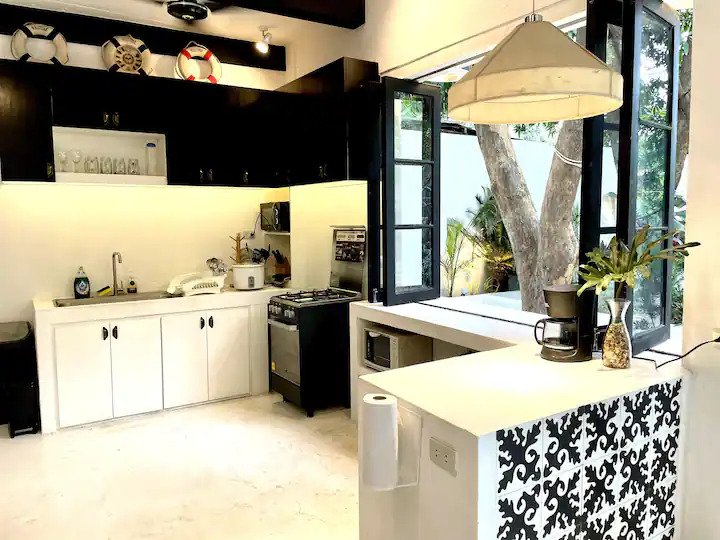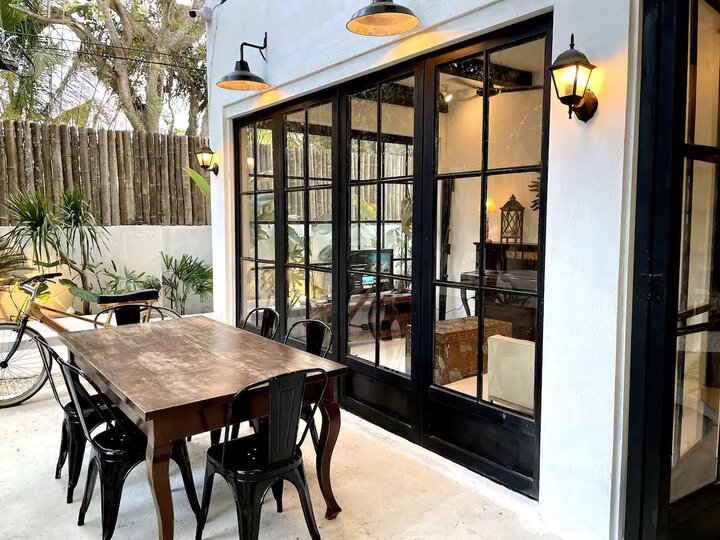 Hyssop House is just a three-minute walk from the Ligtasin Cove beach. But if you don't want to go all the way to the beach, you could also take a dip at the pool in the garden. There's an outdoor shower here as well.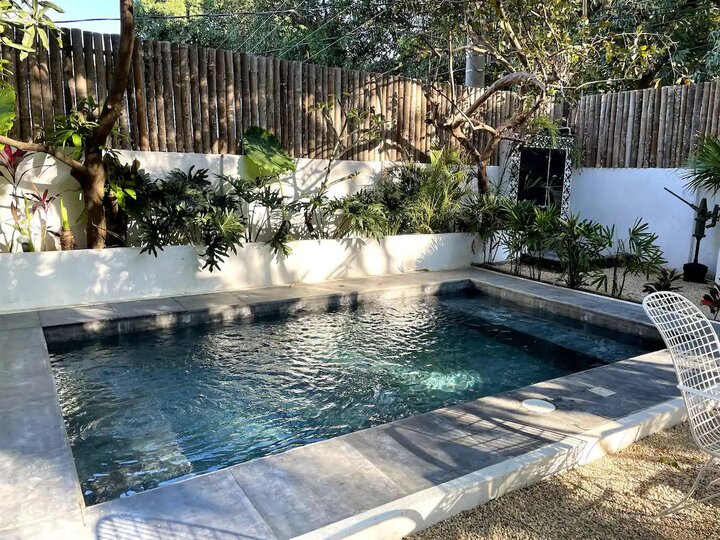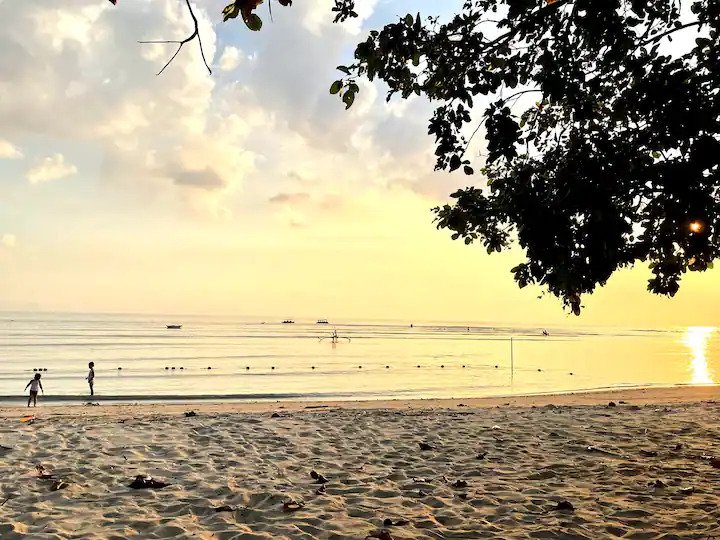 Spending quality time with loved ones is best at Hyssop House. Whether it's bonding over good food or sharing horror stories around the bonfire pit in the garden, the experience you'll get at this dreamy home will be one for the books.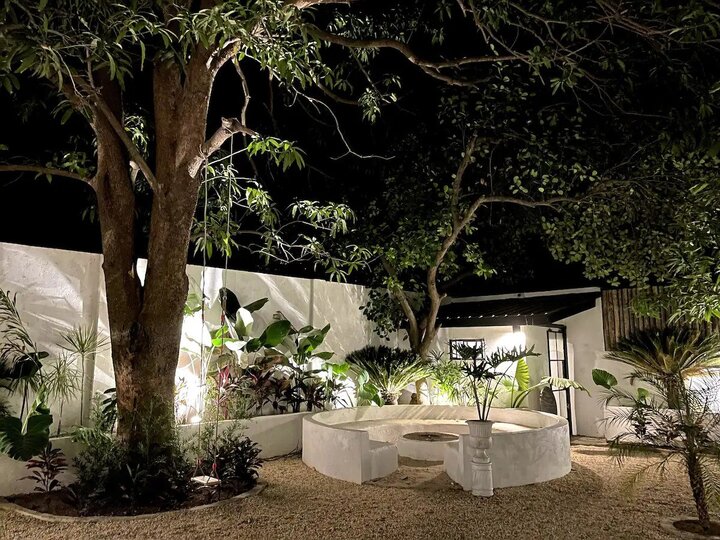 Rates at Hyssop House start at P12,500 per night. Book your stay here.
10 Pet-Friendly Beachfront Resorts and Private Stays in Batangas
10 Pet-Friendly Beachfront Resorts and Private Stays in Batangas
Ina Louise Manto | Aug 05, 2021
For inquiries, bookings, and more information regarding travel requirements, contact the Airbnb host.