Feeling Stressed? Wind Down and Recharge at this Idyllic Glass Cabin in Quezon
There's limited signal here; make the most out of the peace and quiet.
by Ina Louise Manto | February 22, 2022
Nature is always good for the soul, especially if you've been wanting to escape the digital world. Sometimes, all it takes to feel refreshed again going offline for a while and enjoying the company of your loved ones. If you're looking for a new place to explore for the next long weekend or a venue for an intimate celebration, this is the sign to go on a road trip to the south and discover La Cabaña.
La Cabaña Private Cabin
Nestled along the highway of Little Baguio in Quezon, La Cabaña offers an idyllic sanctuary that's perfect for small families or a group of close friends. The stunning stay is by Ocean & Mountain Breeze Resort, which is ideal for bigger groups. If you wish to go for a staycation that will give the same highland feel as Baguio, a two to three-hour drive from the metro to Quezon will be worth it.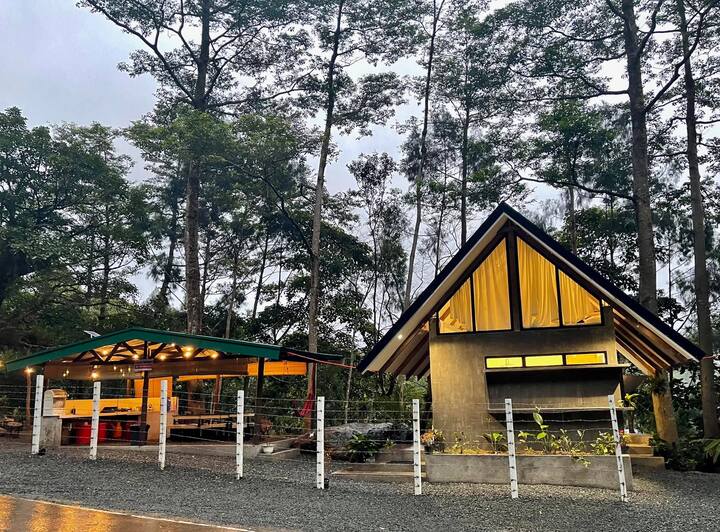 La Cabaña is ideal for fans of minimalist and picturesque stays. The cabin is surrounded by lush greenery, which you'll never get tired of admiring even when indoors. Floor-to-ceiling windows and doors face the unobstructed forest view, making the space brighter and more spacious.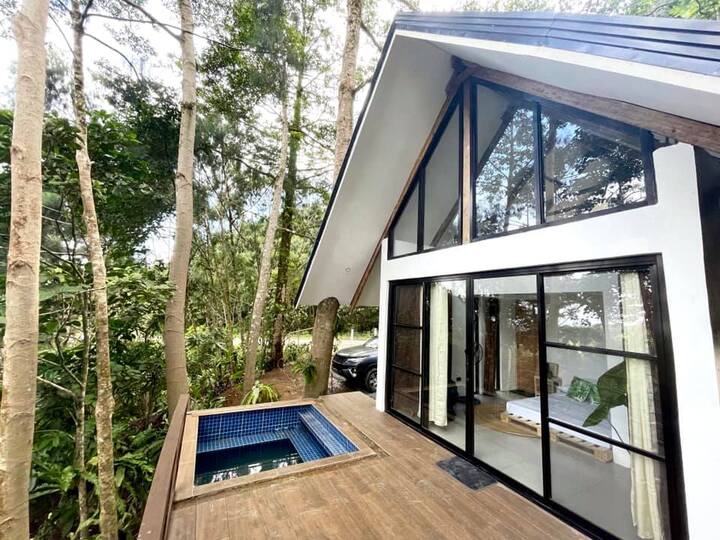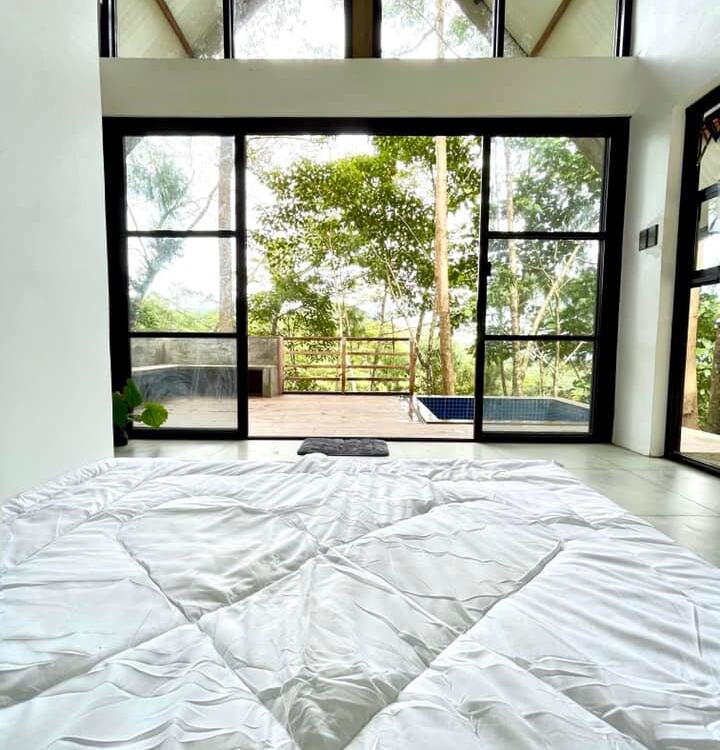 The cabin can accommodate up to a group of eight, with sleeping arrangements on the ground floor and loft area. A private toilet and bath can also be found inside the cabin.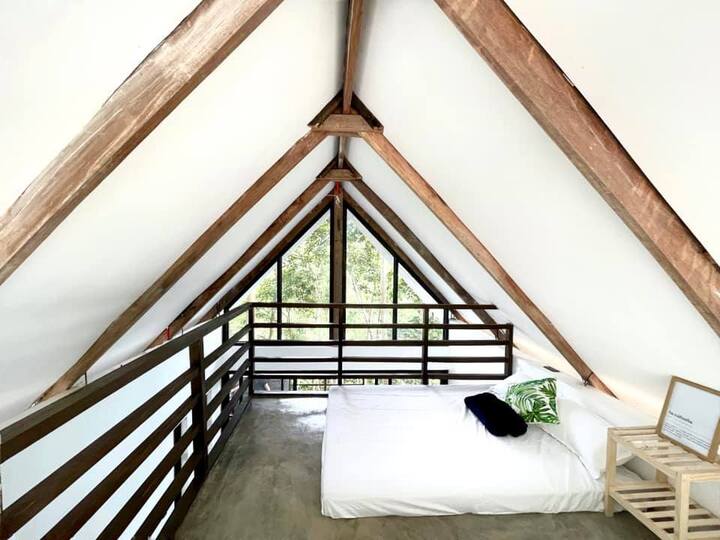 Summer is fast approaching and while it's hot during the day, you can cool off at the plunge pool just in front of the cabin.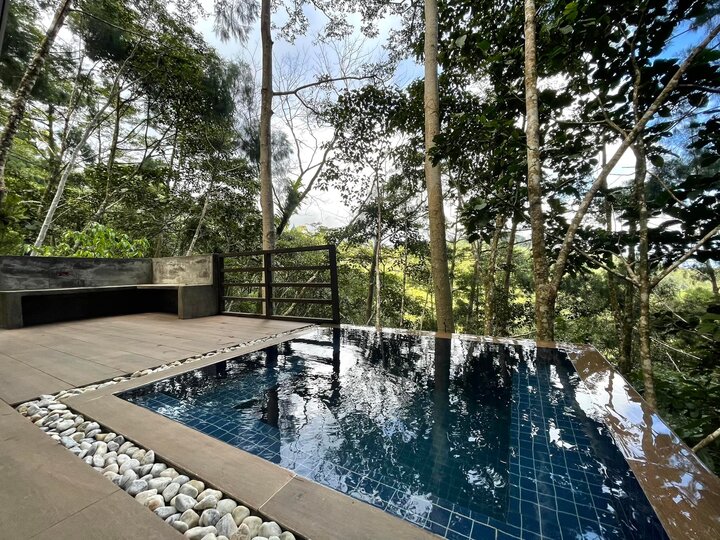 Make the most out of the cool weather at Little Baguio and don't forget to bring your favorite jacket! At night, you can hang out at the deck or huddle around the bonfire area just beside the cabin. Signal is limited here – prepare your best stories and make the most out of your company.
Other amenities at La Cabaña include an equipped kitchen, dining area, movie projector, board games, hammock, and parking space for 2-3 cars.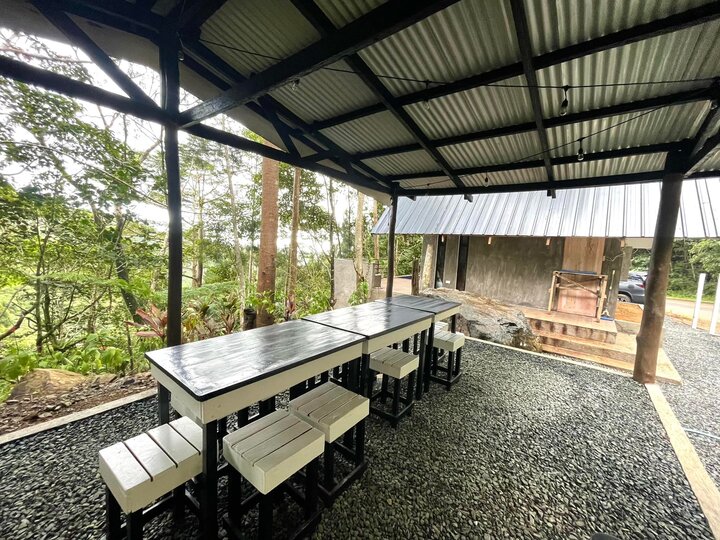 How to get there
La Cabaña Private Cabin is located at KM 103 Little Baguio, Real, Quezon. When driving, just pin "La Cabaña Private Cabin" on Waze or Google Maps. The cabin is also just 50 minutes away from Tanay, Rizal.
The Views at This Mountainside Campsite in Real, Quezon Will Take Your Breath Away
The Views at This Mountainside Campsite in Real, Quezon Will Take Your Breath Away
Cristina Morales | Jan 04, 2021
Rates start at P10,000 per night for weekday (Monday-Thursday) stays. For bookings and inquiries, send a message to La Cabaña Private Cabin on Facebook.