10 Pet-Friendly Beachfront Resorts and Private Stays in Batangas
Your furbabies deserve a change of scenery too.
by Ina Louise Manto | August 05, 2021
There's no worse heartbreak than discovering a new staycation spot to add to your bucket list only to find out that you'll have to leave your pets at home during your trip. To save you from the hassle of having your furbabies taken care of by relatives or friends and the heartbreak from leaving them behind, we've compiled beachfront stays and exclusive homes with private pools in Batangas where you and your furbabies can enjoy. After all, they deserve a change of scenery too.
Crusoe Cabins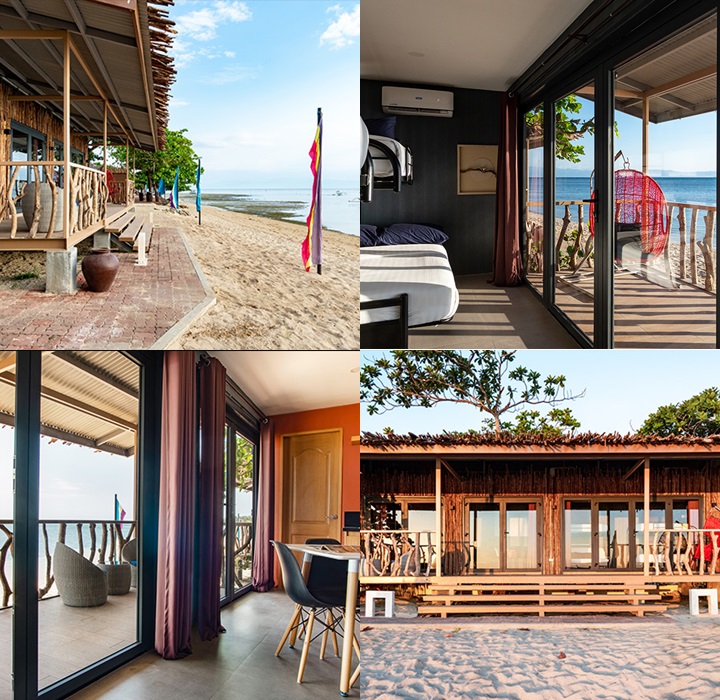 The sea can't get any more closer at Crusoe Cabins in Calatagan – it's literally just a few steps away from your bed. The cabins look like the usual nipa cottages you'd find on beaches but they're all modern inside, with floor-to-ceiling sliding glass doors to let you appreciate the sea view even when indoors. In case you don't want to swim in the sea yet, guests at Crusoe Cabins also have access to Aquaria Water Park where you can find three-story-high slides and cove pools.
As of this writing, Crusoe Cabins require the following travel requirements: barangay certificate, negative RT-PCR test result taken not more than 72-hours prior to check-in, valid government ID, and a copy of confirmed booking.
Rates start at P7,800 for a weekday stay. Find more information here.
Villa Blanca Resort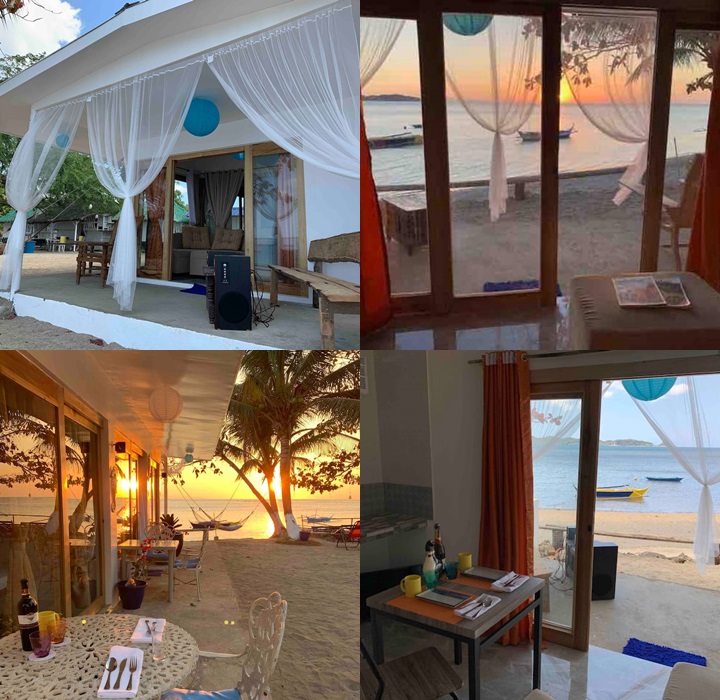 This beachfront studio is one of the rooms in Villa Blanca Resort in Lian, and it's the most-booked room at the resort. Never mind the size of the studio when the sea is just a few steps away! Ideal for couples looking for a romantic getaway, this studio has a dining area, a small veranda, and a hammock by the beach where you can lazily lounge all day.
Rates start at P3,614 per night. Find more information here.
Alperi Farm

Located in West Amadeo (just a few minutes away from Tagaytay), Alperi Farm is a family-owned farm home that lets guests experience the simple life without sacrificing comfort. The home has got everything you need for a comfortable stay, and also has features you wouldn't expect to find at a farm stay: a home theater and arcade, a playhouse, a gym, and more.
Rates start at P16,357 a night. Book your stay here.
The Den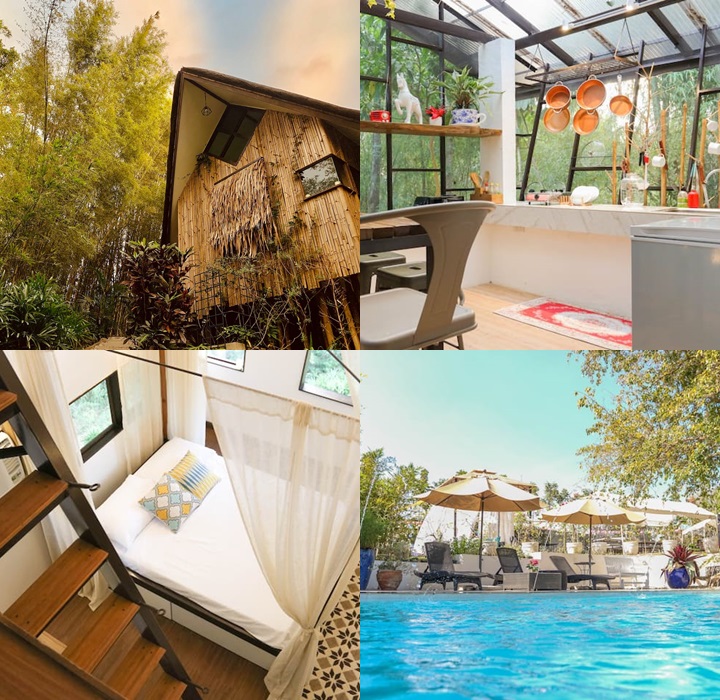 Nestled on a farm in Alitagtag, The Den is a family-owned modern bahay kubo that's ideal for people who wish to go off the grid and be immersed in nature and provincial life. The one-hectare land will be exclusively yours to explore and enjoy, including the cool swimming pool. It's also an ideal venue for intimate weddings; there's a stunning glass chapel on the property! Do take note that submitting a negative RT-PCR test is required 1-3 days before your stay, whether you're vaccinated or not.
Rates start at P14,990 per night for four guests. Book your stay here.
Reyna Beach House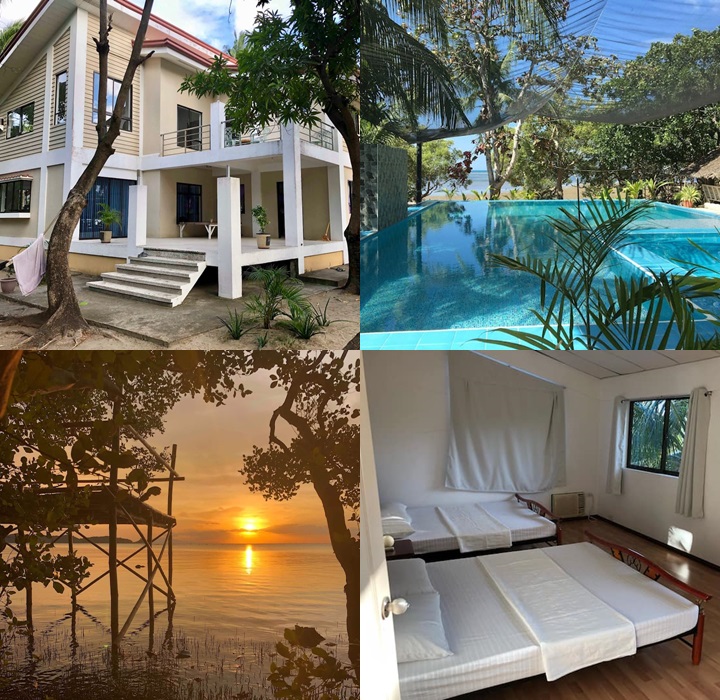 Though it's a lesser-known coastal municipality in Batangas, Lian's shores are worth exploring. Reyna Beach House will give you the best of both worlds: access to an exclusive beach and a private pool with cool fresh water. The two-story home is ideal for intimate celebrations with the family – it can accommodate up to 20 guests. It has a bonfire area, a giant trampoline, and a bamboo boardwalk for catching the best sunsets and sunrises by the beach. Other fun activities await, including hiking and island hopping.
Rates start at P11,214 per night for 12 guests. Book your stay here.
Cottage in the Woods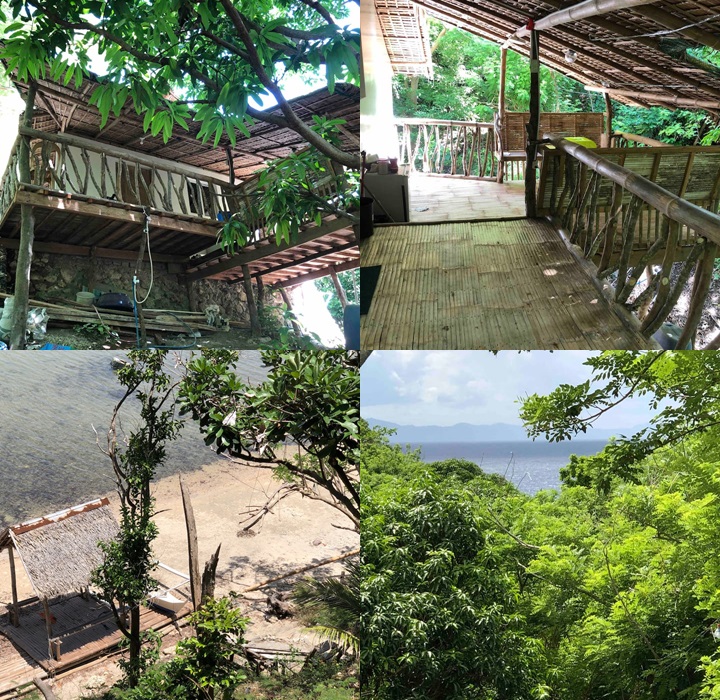 For lovers of both the sea and jungle, this cottage in the woods would make you fall in love. Tucked in a jungle by the sea, this cottage in Calatagan offers privacy and peace. You'll get to enjoy a private beach just a few steps down the hill, five beds that can accommodate up to 10 guests, and all the basic necessities you'll need, including a fully-equipped kitchen.
Rates start at P6,500 per night. Book your stay here.
Mertola's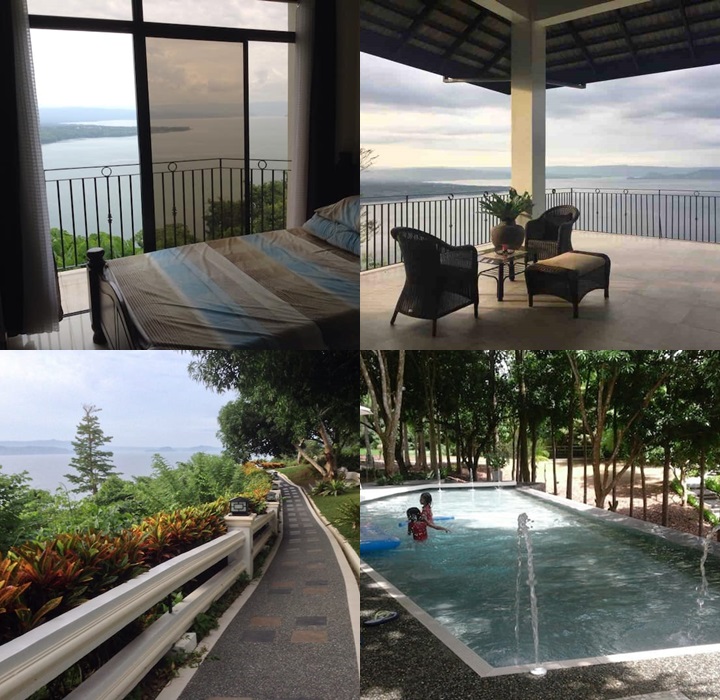 Tagaytay isn't the only city where you can get the best views of Taal Lake. Nestled in Alitagtag, Metrola's is an exclusive stay with six rooms that can accommodate up to 20 guests. One of the best places to appreciate the panoramic lake view is at the viewing deck where two bedrooms are located on the ground floor. Its grounds are perfect for getting some exercise for you and your pets; there's enough green space to explore for a light run or brisk walking.
Rates start at P5,969 per night for 16 guests. Book your stay here.
Ricarte's Hill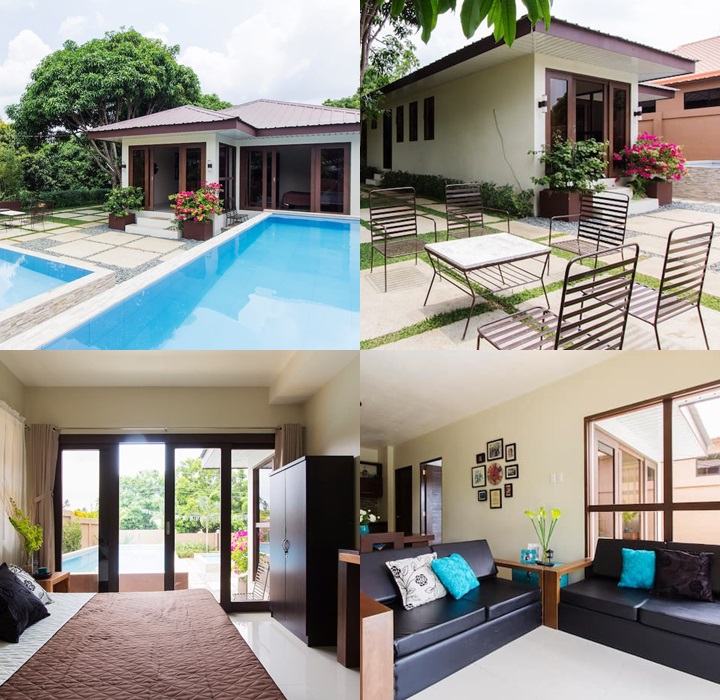 Just a few minutes' drive from Tagaytay, Ricarte's Hill is an idyllic private home in Nasugbu that's surrounded by an abundant mango farm. If you wish to explore the cool city but still want a more peaceful setting, Ricarte's offers a wide green open space to enjoy the fresh air and amazing scenery. The cozy vacation home has two bedrooms that can accommodate up to 10 guests. Different beach resorts in Nasugbu are also just a 20-minute drive from the property.
Rates start P5,800 per night for 4 guests. Book your stay here.
Hidden Rose Farm Villa Calatagan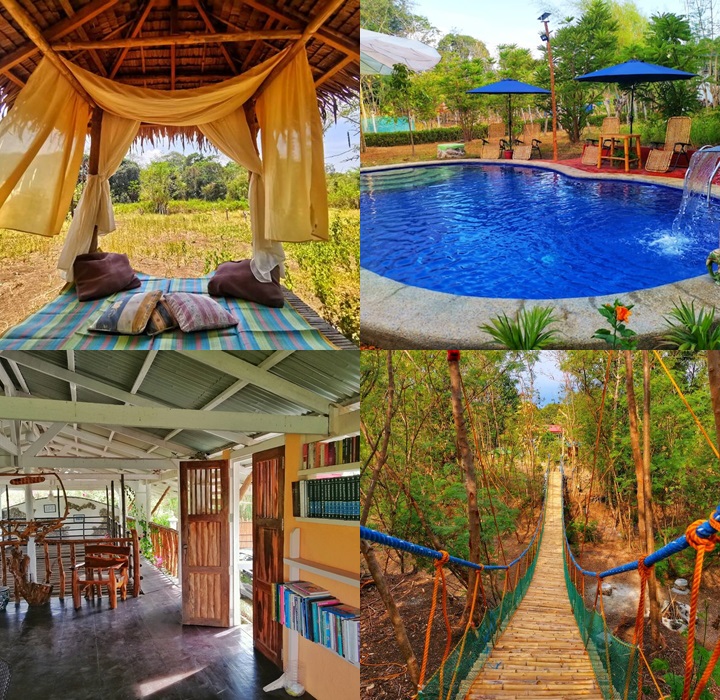 Missing an adventure in the great outdoors? Hidden Rose Farm Villa in Calatagan is a two-hectare playground with different activities waiting for you to try. You can go swimming, go on a short hike in the trail, meditate in a relaxing hut, bird watching, and more. Heads up bookworms, they also have an open reading lounge! There are two rooms in the villa, which can accommodate up to eight guests.
Don't forget to submit your health certificate from your barangay or municipality within 48 hours before your check-in!
Rates start at P15,000 per night. Book your stay here.
Dambos Floating Cottage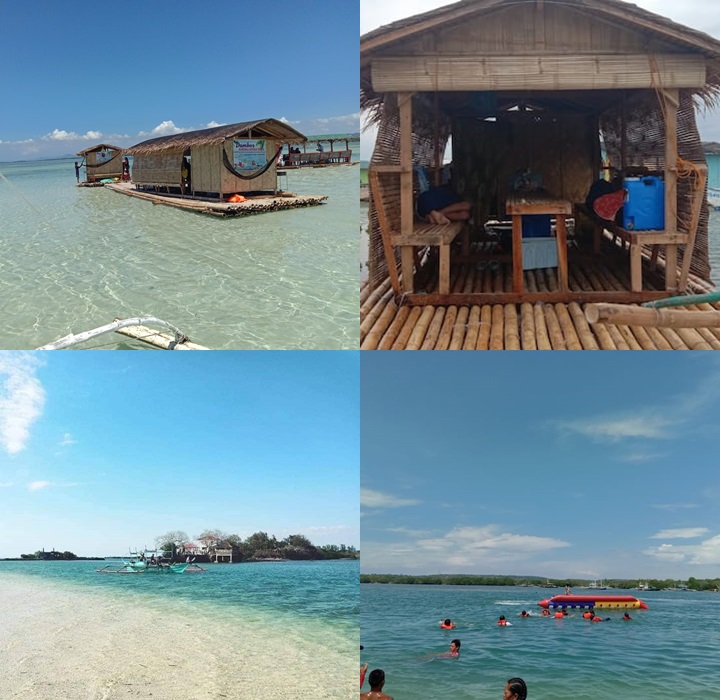 If you've ever wondered what it's like to stay in an accommodation in the sea, Dambos' floating cottages will make your dreams come true. Calatagan is already filled with different beach resorts but Dambos is tucked in a more private shore with white sand and crystal clear waters.
Rates start at P5,999 per night. Book your stay here.
Follow us on Facebook and Instagram for more places to visit and updates on travel! 
Find more pet-friendly stays here: Take Your Furbabies on a Staycation at These Pet-Friendly Tagaytay Airbnbs