Missing Japan? Go on a Relaxing Getaway at these Kayabuki Villas in Pampanga
Can you believe this is in Pampang??
by Ina Louise Manto | February 10, 2022
While we wait for international leisure travel to return to normal or adjust to the new normal, new local staycation spots have been opening to bring a semblance of going abroad without booking tickets and applying for visas, just like these villas in Pampanga. Whether you're looking for a unique stay for your next getaway or simply want to feel like you traveled to Japan, check out Ikigai Onsen:
Feel Zen at Ikigai Onsen
Nestled in Magalang, Pampanga, Ikigai Onsen is a newly-opened stay that will bring a Japanese experience closer to you. Surrounded by a garden, bamboos, and a huge torii gate, the grounds of the resort will instantly make you feel like you just went to a rural Japanese town where you can just walk around, enjoy the weather, and admire nature. It's perfect for when you want to escape the noise of the city and feel totally relaxed.
View this post on Instagram
There are two villas at Ikigai Onsen that feature kayabuki, which is a traditional Japanese house with a thatched roof. Each villa has a queen bed and a double bed that can comfortably accommodate up to four guests.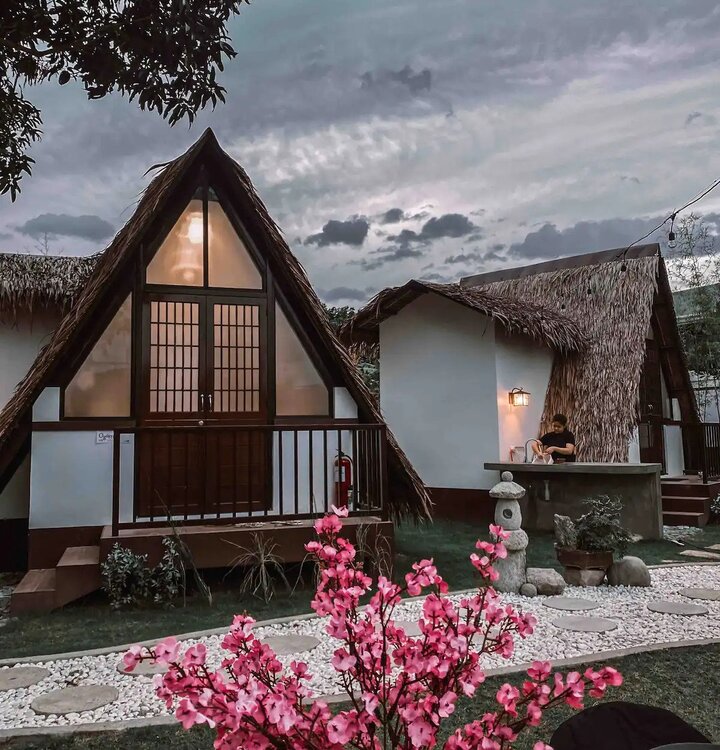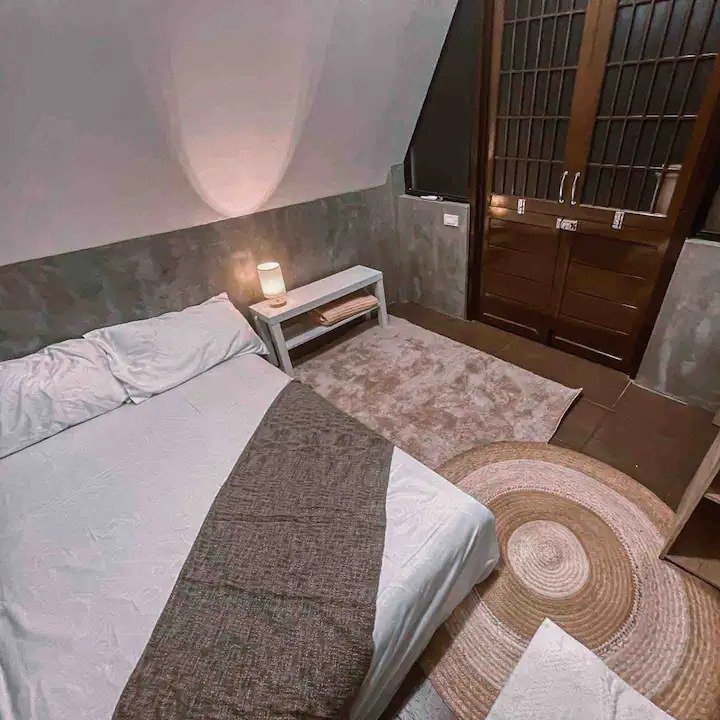 Aside from the calming ambiance of the property and its unique villas, one of the best parts about staying at Ikigai Onsen is you'll have the place exclusively. A complimentary Filipino breakfast is also included during your stay.
View this post on Instagram
Amenities
A trip to Japan isn't complete without going to a traditional onsen, which you'll also get to experience at Ikigai. They have their version of it just at the back of the villas. It looks even more relaxing at night too!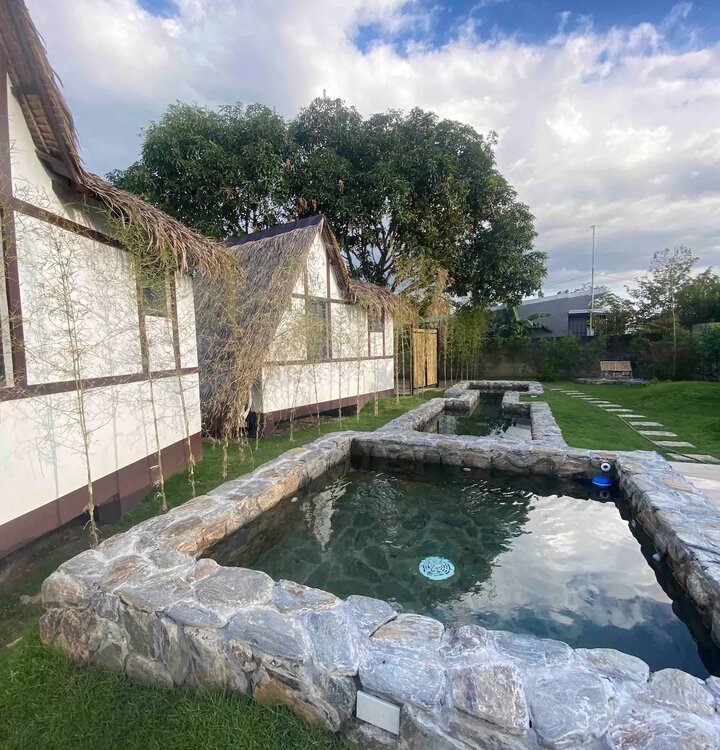 Don't forget to visit the ramen bar during your stay to complete the local Japanese getaway.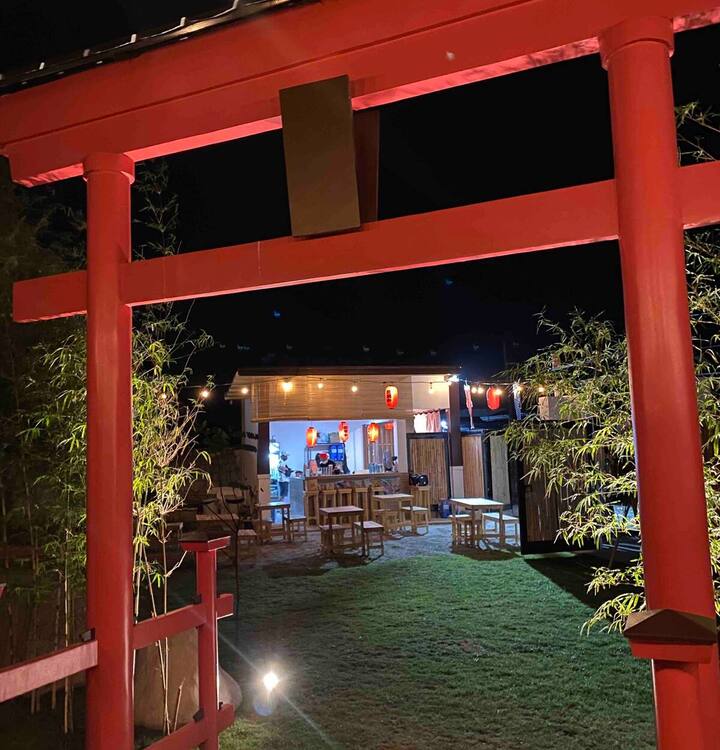 In the future, a souvenir corner, sushi bar, function hall, and kimono rental will be added to the Ikigai Onsen experience.
Ikigai Onsen is located at Urban 1, San Francisco, Magalang, Pampanga. Rates start at P13,929 per night. Book your stay here.
LOOK: Get That Japanese Bathhouse Experience at This Private Hot Spring Resort in Los Baños
LOOK: Get That Japanese Bathhouse Experience at This Private Hot Spring Resort in Los Baños
Ina Louise Manto | Jul 15, 2021
For inquiries or more information about travel requirements, contact the Airbnb host or visit Ikigai Onsen on Instagram.