This Boho Bar & Cafe Is Bound to Be Your New Hangout Spot in Tagaytay
Cheers, everyone!
by Edgardo Toledo | July 05, 2022
Tagaytay City isn't just a place for when you're craving a piping hot bowl of bulalo or if you want to see the beautiful Taal Lake. It's now one of Cavite's prime tourist hideaways, abounding in nature spots, adventure parks, restaurants, hotels, and cafes. 
This city is a quick escape from the ever-busy urban jungle without having to hop on a plane or a cruise ship. If you're someone who's looking for a new weekend hangout spot with delicious drinks, great food, and a classy yet homey ambiance, Joe's Tavern might be the place you're looking for. 
Joe's Tavern
The exterior of Joe's Tavern is reminiscent of a lovely home in the countryside, surrounded by lush greenery with an eye-catching clock tower overlooking the whole bar and resto. It's actually an extension of Dear Joe!, a cafe where guests can write sweet letters to anybody and then drop it off in the letter box.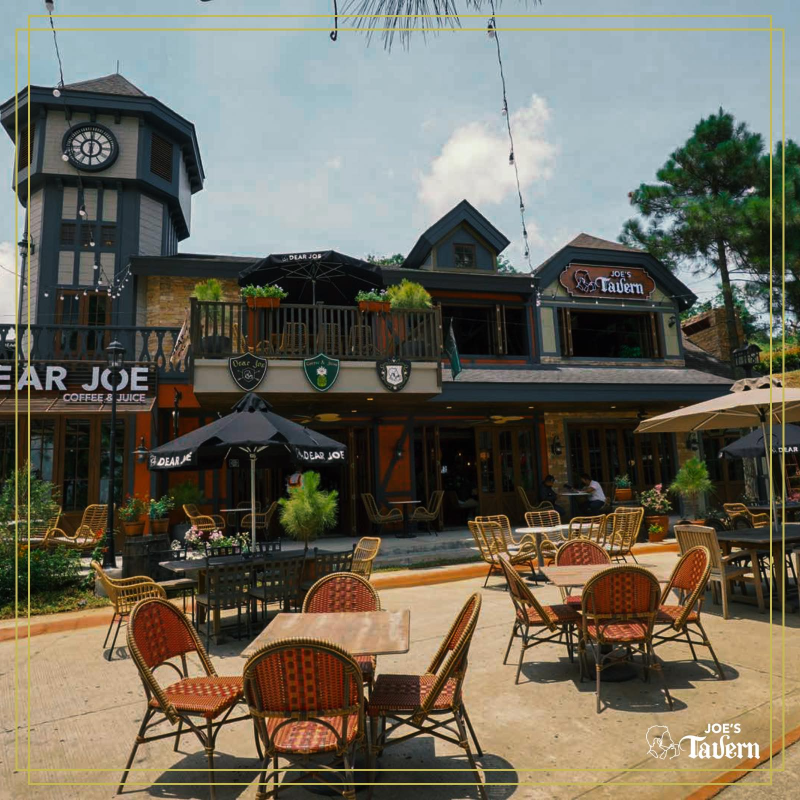 Joe's Tavern is located on the second level. Upon stepping inside, guests are immediately welcomed by the wood interiors, foliage, boho decor, and warm lighting that create a homey vibe.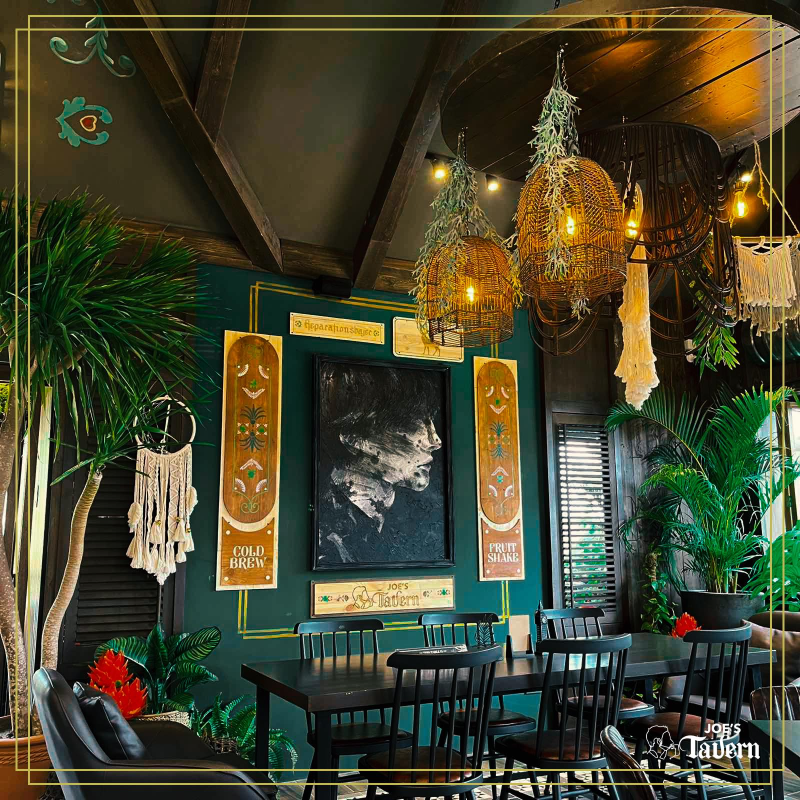 The place has enough tables to accommodate those who want to go solo or bring in their loved ones for an intimate get-together. You can also go to the bar's al fresco dining area to enjoy Tagaytay's scenic views while sipping some cocktails.
LOOK: This Newly-Opened Dutch-Inspired Café in Tagaytay is a Stunner
LOOK: This Newly-Opened Dutch-Inspired Café in Tagaytay is a Stunner
Ina Louise Manto | Jun 06, 2022
Menu
The menu here is quite large and lets diners enjoy a little bit of everything if they want to. Joe's Tavern serves classic coffee blends, but it's their boozy iced coffee mix-ins that sets them apart. These coffee cocktails will let you get that caffeine kick and give you a nice buzz at the same time. What's not to love?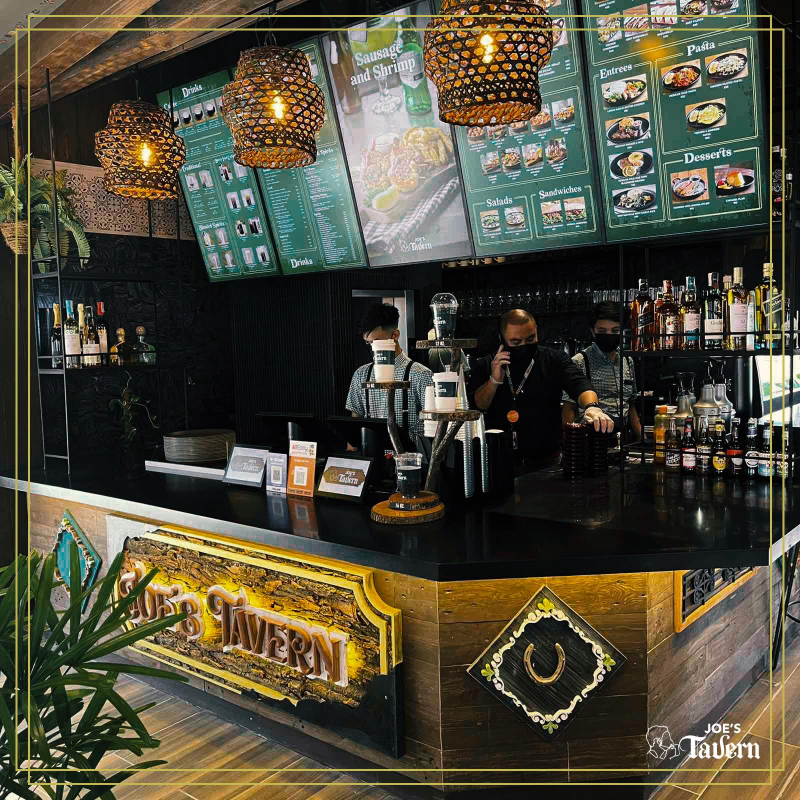 They also have a nice selection of classic cocktails, beers, and wines. And if you're feeling a bit peckish, sample their hearty dishes like Goat Cheese Salad, Krainer Sausage Skillet, Mexican Taco Pasta, and Beef Salpicao.
You can see their full menu here.
Joe's Tavern is located at Crosswinds, Tagaytay City, Cavite
For inquiries and more information, send a message on Facebook.