This Aesthetic Cafe in Cavite Lets You Write Letters for Your Loved Ones
Coffee and therapeutic writing? Count us in!
by Meryl Medel | February 02, 2021
In a world full of technological advancements, letter-writing may seem cheesy and inefficient, but this old-fashioned method of communication carries more sentimental weight than quick texts or tweets. And what goes better with a long writing session than a good cup of coffee? Cavite-based cafe Dear Joe offers you that exact experience.
Dear Joe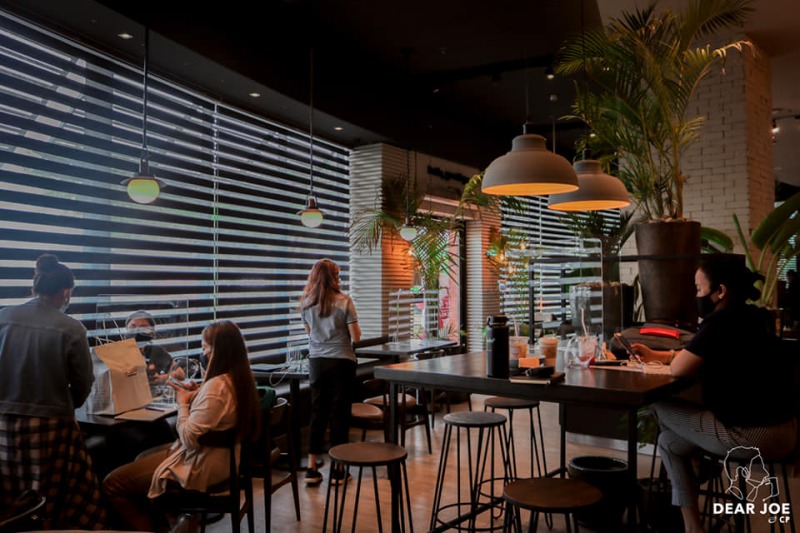 The Philippines' first letter-writing cafe, Dear Joe is actually the brainchild of the folks behind the Coffee Project franchise, so you can expect IG-worthy aesthetics in every corner.
All around the cafe is a sleek yet comfortable vibe that is reminiscent of the American retro style. The earthy palette and warm lighting are easy on the eyes, allowing customers to spend long hours in the cafe comfortably. The walls are painted in various shades of green, gray, and white, while decorative pieces and artworks hang all over the place.
You can choose a seat between regular-level chairs or high stools by bar-top tables. In between tables and in the corners of the cafe, pops of greenery are placed strategically to add a touch of nature to the charming cafe.
After snapping some shots, make sure to grab some of Dear Joe's very own stationery so you can write your letters while enjoying your cup of coffee.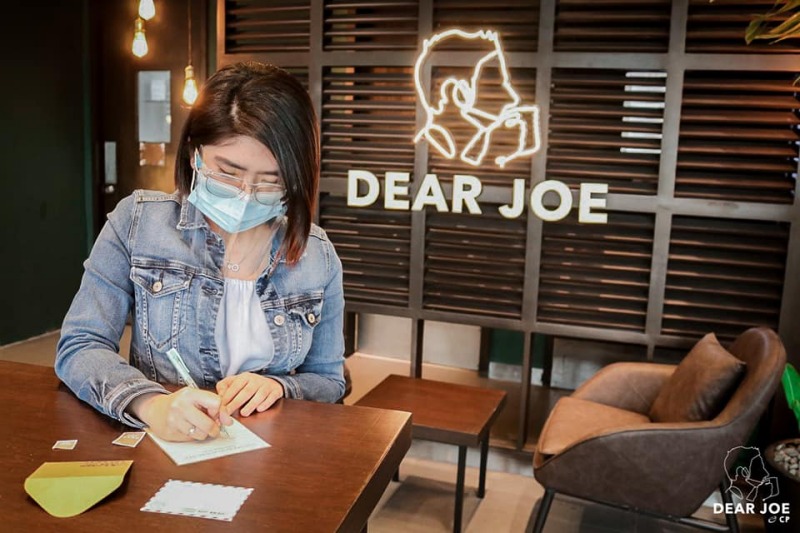 Write for friends, family, SO's, or even the future you in five years, then drop it off in Dear Joe's letterbox.
Dear Tummy
Don't worry — they didn't forget your tummy! Dear Joe has a wide range of food and drinks selection that could satisfy your palate.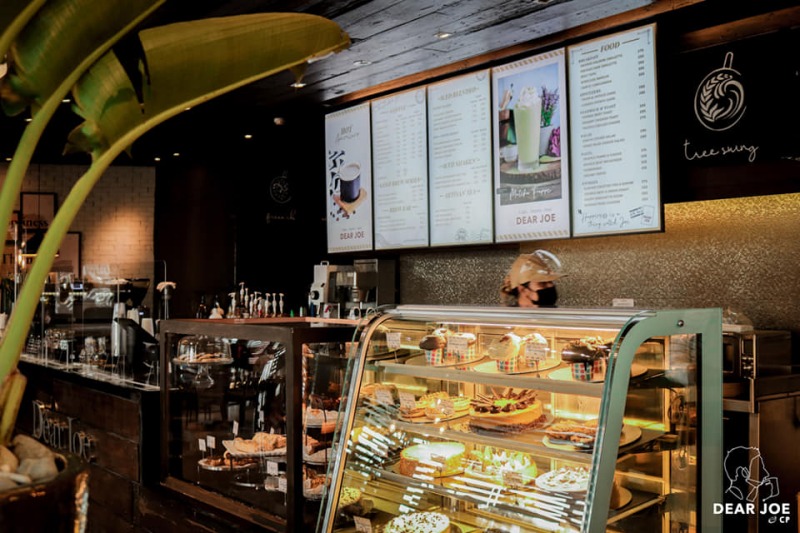 For your much-needed cup of joe, you can choose from coffee like Hot Americano, Hazelnut Frappe, and Vietnamese-inspired Ca Phe Sua Da. If you're a non-coffee drinker, the menu offers sweet drinks like Walnut Brownie Frappe, Mango Average Joe, and Watermelon, Melon, Banana Berry Blends. Prices start at PHP 140.
If you're looking to fill your tummy with more than a drink, you can opt for a light meal like their Kimchi Lychee Salad and Truffle Grilled Cheese. But if your stomach's really growling, you can order their heavier meals like Korean chicken or Smoked Salmon Omelette. Prices for a meal range from PHP 275 to PHP 395, with some priced higher.
Getting there
The cafe is located in Vista Mall Daang Hari, Molino, Cavite, and it is open from 7 AM to 9 PM. You can bring a car, as convenient parking is available, and you can also stay long hours, since they've got free wifi as well as outlets all over the cafe where you can charge your devices.
Would you visit this new cafe in Cavite?