This New Campsite in Quezon Lets You Experience a Baguio-Like Getaway
Sometimes, all you need is a quick break in nature to feel recharged again.
by Ina Louise Manto | June 03, 2021
If your only means of getting a taste of the outdoors over the past year has been grocery runs and receiving orders at your doorstep, we can't blame you for craving the "outside world" again. If you're been longing for an adventure, this campsite in Quezon might be for you:
Kamp Lema
Nestled on the hills of Quezon's Little Baguio, Kamp Lema is a newly-opened camp resort that's the perfect venue to enjoy the outdoors and take a breather from sitting in front of your gadgets all day for work or school. Sometimes, all you really need is a quick break in nature to feel recharged again!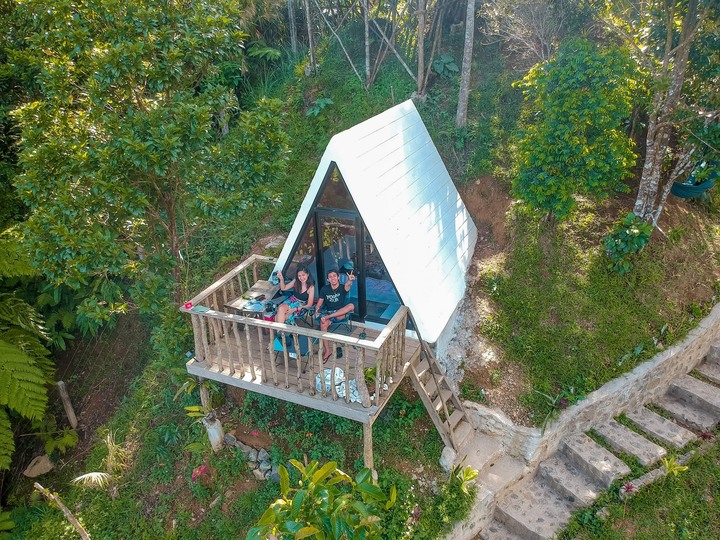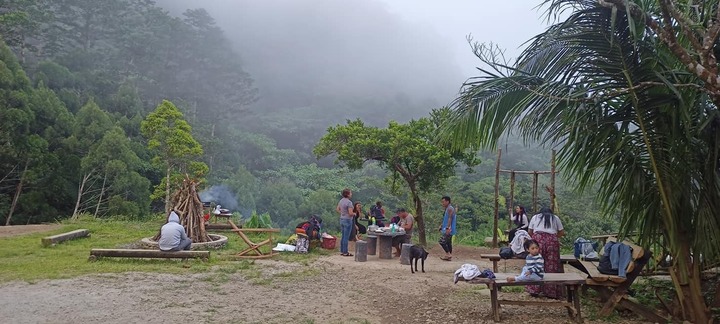 The camp overlooks the Sierra Madre mountain range and on days where the weather becomes cooler than usual, you might wake up to a sea of fog or clouds. They have two kinds of accommodations:
First is the Habs, which is a private room in an A-frame structure that boasts wooden interiors. It's located in one of the highest points of the camp, giving guests a more scenic view of the surrounding mountains.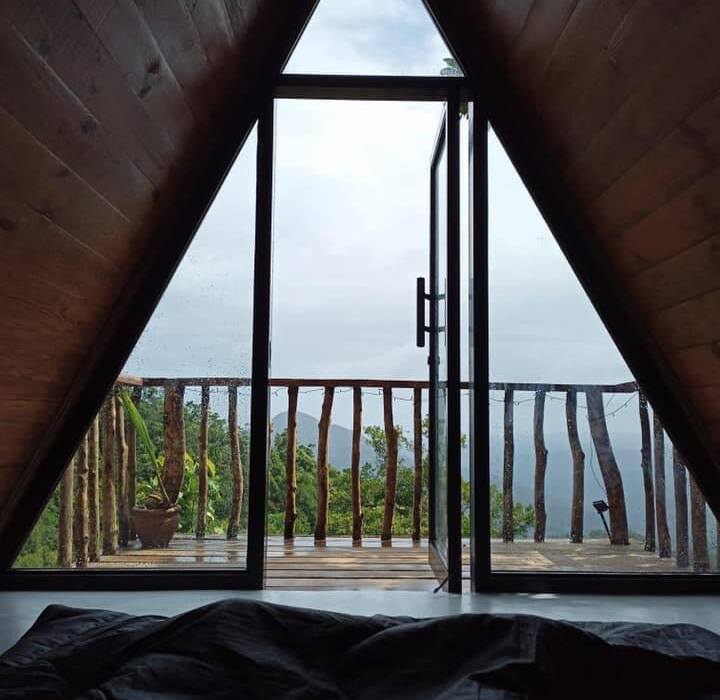 The room opens to a balcony that's lined with fairy lights, creating a cozy romantic ambiance at night. For P2,000 a night, this glamping stay can accommodate up to three guests.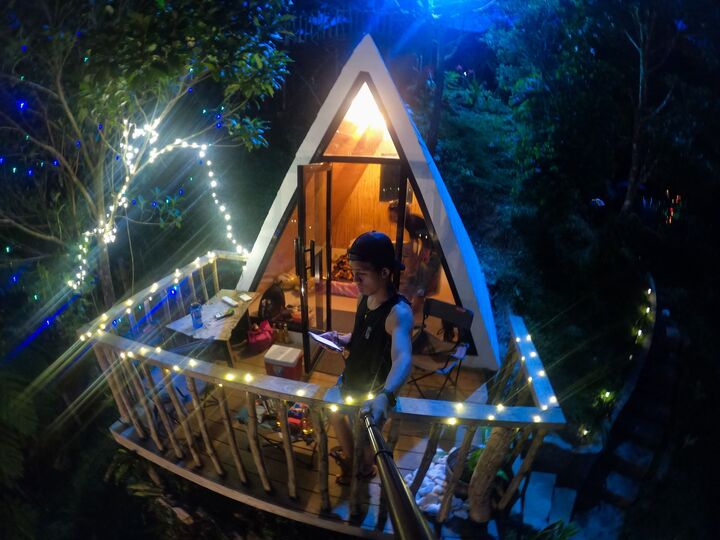 Those who want to rough it out and have the classic camping experience can go for the tents that are already set up on the grounds. Each tent is perched on elevated wood and already comes with a mattress and bed. For just P500 a night, this tent can accommodate up to 4 persons without the hassle of bringing your own camping gear.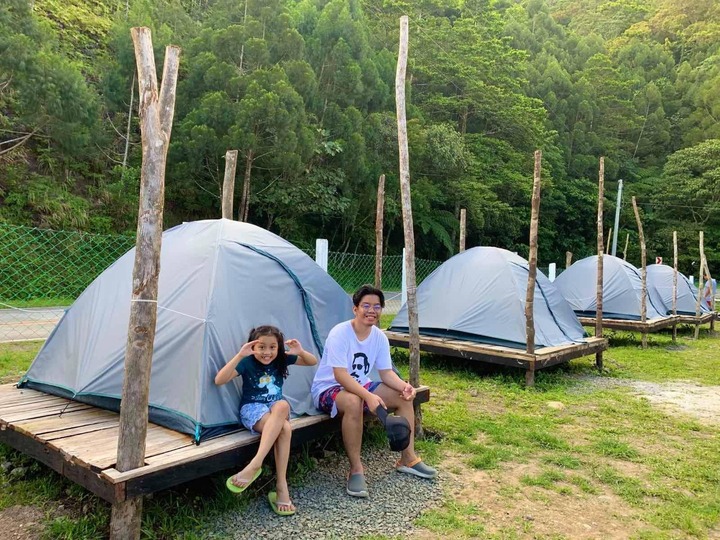 Guests can also find different spots for lounging around Kamp Lema. Never mind chilly weather at night as you can huddle around the fire pit area, completing the camping experience! You can also take photos at the wooden swing or simply enjoy the view from one of the decks around the camp.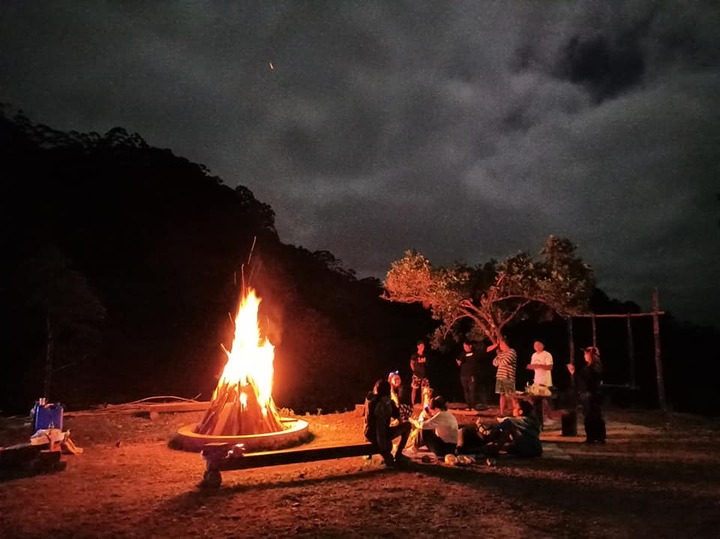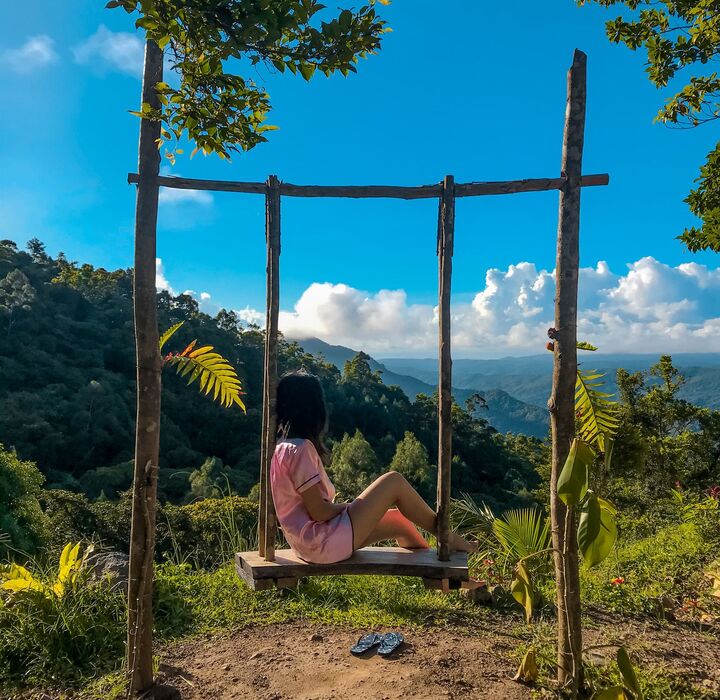 Kamp Lema is pet-friendly too, and guests can bring up two of their fur babies during their stay.
Kamp Lema is located in Barangay Bagong Silang, Real, Quezon. For inquiries and reservations, send a message to their official Facebook page.
READ MORE:
This Rooftop Glamping Bed & Breakfast Lets You Marvel at Baguio's Skyline For Just P750 a Night!
Go Camping Near the Beach at This Exclusive Farmstead in Lobo, Batangas
Experience Beach Glamping at a Secluded Cove in This Zambales Resort