LOOK: These Seafront Glamping Tents in Batangas are Perfect for Quick Getaways
This is your sign to go beach glamping.
by Ina Louise Manto | November 17, 2022
Lobo doesn't have powdery white sand beaches. In fact, its shores are covered in pebbles, but that doesn't mean you won't get a much-needed fun out in the sun. There are plenty of popular resorts in other coastal towns in Batangas, but if you're looking for a spot where there may be little to no huge crowd at all, KAWAI Beach Camp might be for you:
KAWAI Beach Camp
Sometimes, you just want to go on a day trip or an overnight stay somewhere that's full of fun, sun, and salty waters. While there are resorts offering the usual accommodations and amenities, you might want to have a different experience: rough it out without sacrificing comfort. If you've never tried beach glamping before, KAWAI Beach Camp is worth considering to finally share the experience with friends or family.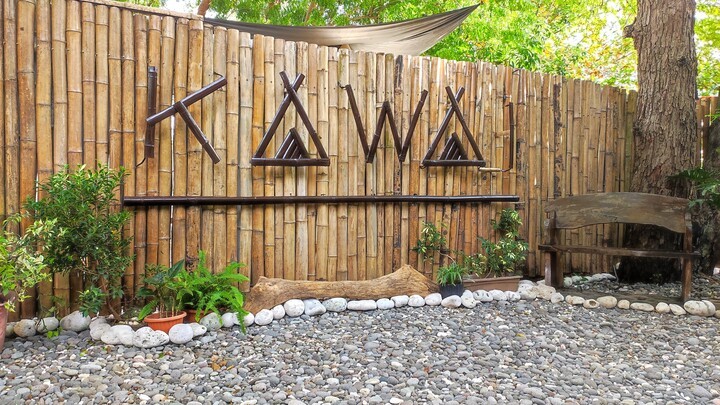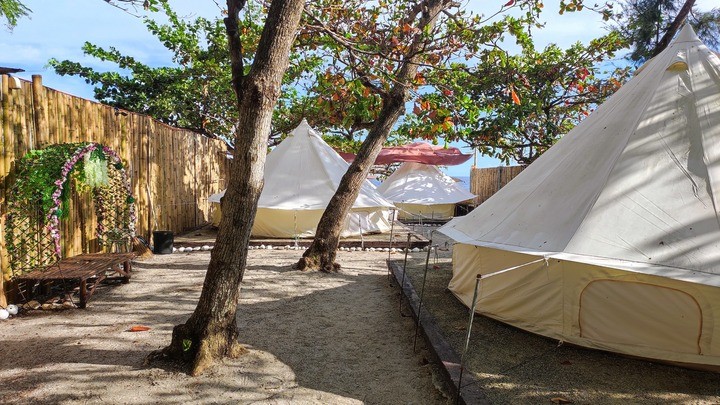 At KAWAI, you'll find spacious glamping tents that cater to different groups: from couples to barkadas. Like the beach, the camping grounds are covered in pebbles but that wouldn't be a problem during your stay. All seven glamping tents sit on a wooden pallet, elevating where you'll be sleeping.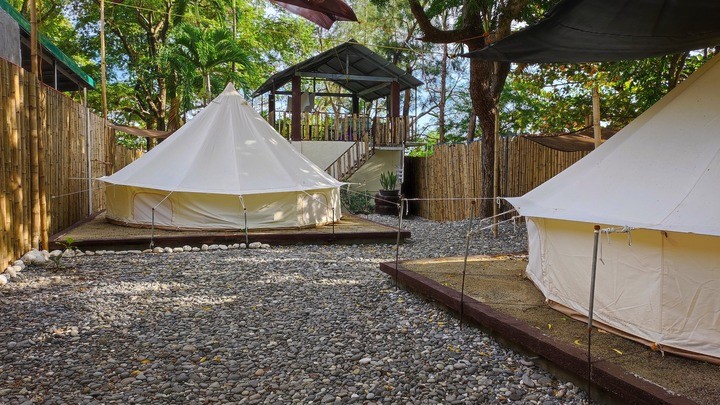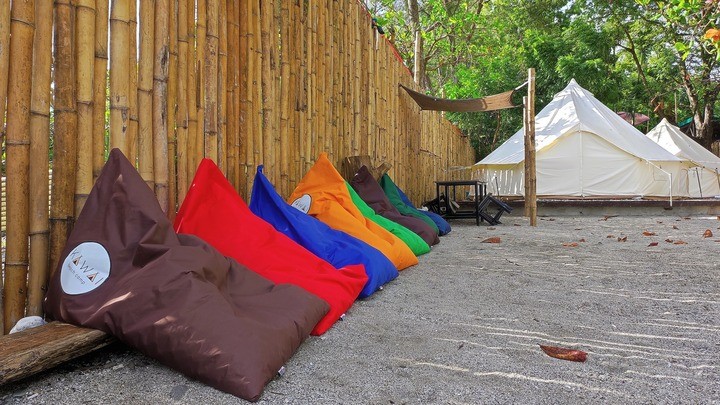 Inside, you'll find a stylish space with comfy mattresses and rattan furnishing, making the tent another photo spot other than the beach. Only two tents on the grounds are air-conditioned, but you won't probably stay inside during the day as you're too busy enjoying the clear waters and warm sun. The others have a standard fan, which is enough as the temperature gets chilly by the beach at night anyway.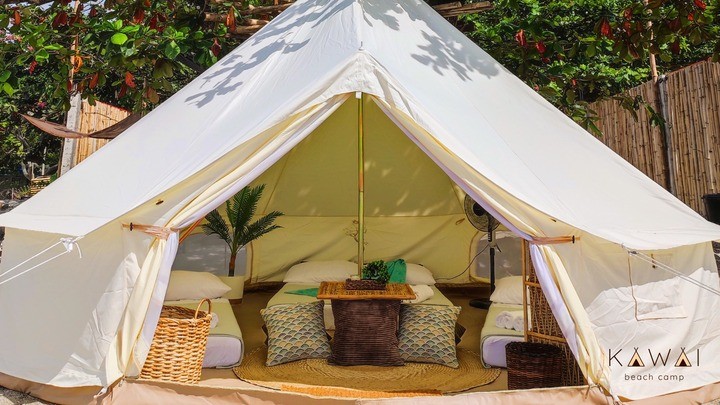 At night, dreamy fairy lights illuminate the entire grounds, setting a relaxing ambiance. You can also climb the tree for picture-taking!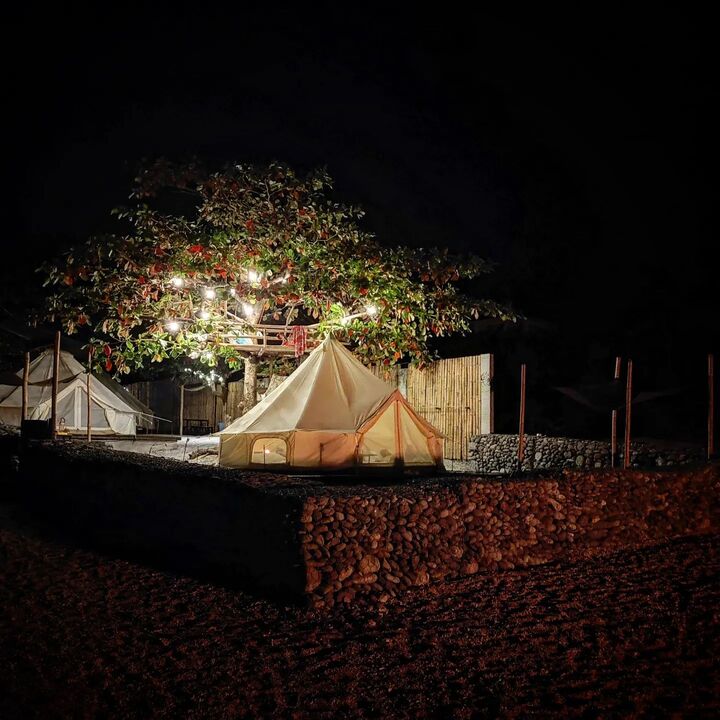 The best part of KAWAI Beach Camp is it's just a few steps away from the sea.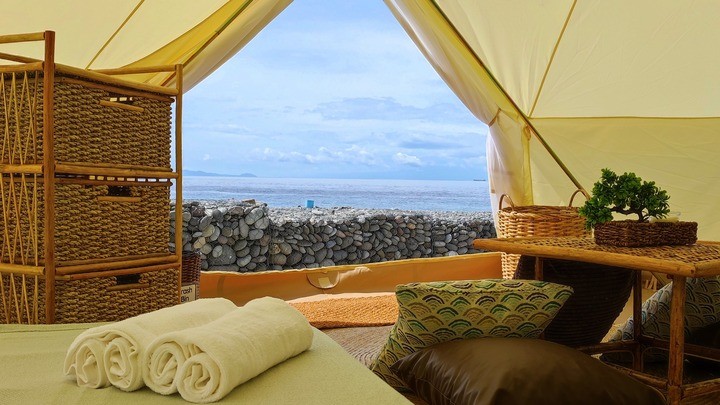 During your stay, you'll also get free breakfast served from 7 AM to 10 AM. Other facilities such as comfort and shower rooms are also shared with other guests. There's also a lounging area above the CRs.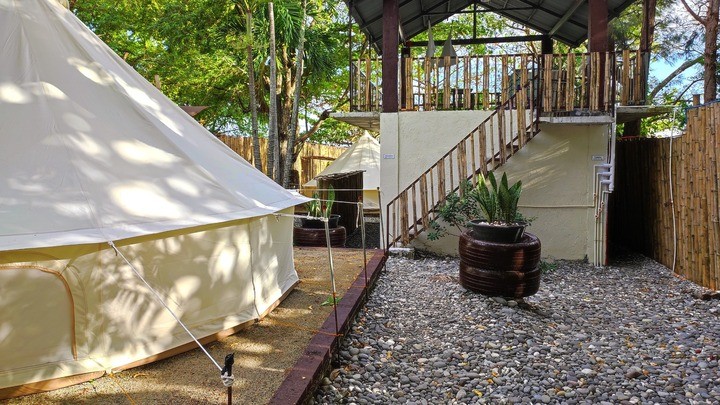 Location, Rates, and How to Book
KAWAI Beach Camp is located in Barangay Malabrigo, Lobo, Batangas.
Their rates from November 2022 to January 2023 are as follows: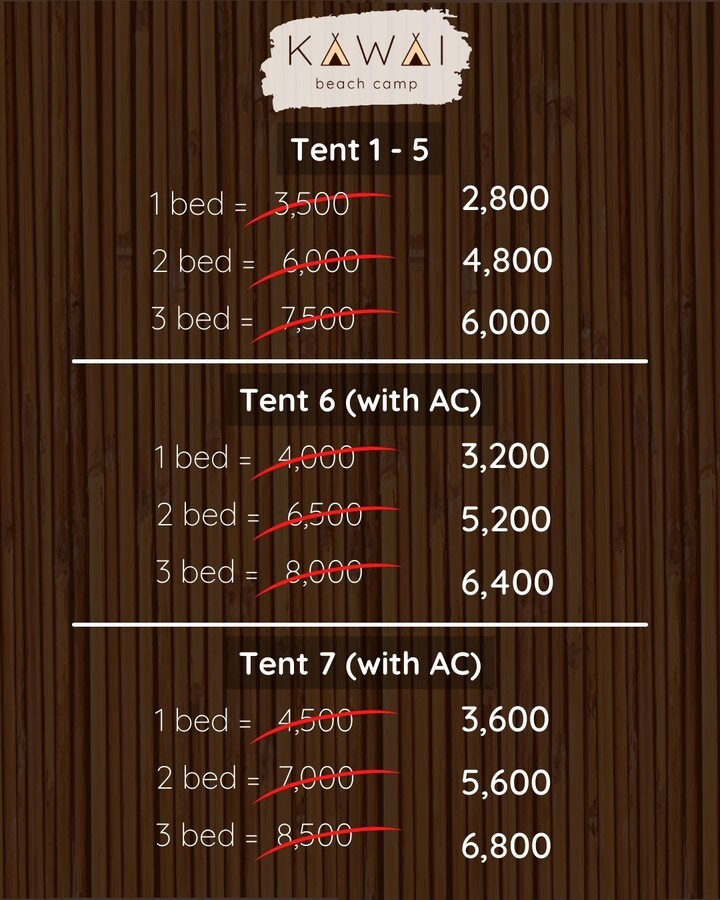 For booking inquiries and more information, send a message on Facebook.
10 Pet-Friendly Beachfront Resorts and Private Stays in Batangas
10 Pet-Friendly Beachfront Resorts and Private Stays in Batangas
Ina Louise Manto | Aug 05, 2021
​Looking for other places to explore? Join WindowSeat.ph's official Facebook community What's Your Trip PH for more recos!