Craving an Outdoor Adventure? Head to this Off-Grid Lakeside Kubo for ~Peace~
You'll have a private cove by the lake to yourself.
by Ina Louise Manto | November 26, 2021
You don't have to go far to get a taste of an outdoor adventure; sometimes, all it takes is a fun road trip to the province where you can enjoy nature and so much more. Nestled by the man-made lake in Cavinti, Kubo by the Lake offers an off-grid experience you've been craving for.
Kubo by the Lake
The adventure starts either with a hike or a boat ride to your private slice of paradise by the lake. Though the owners suggest going for the boat ride where you can simply admire the view, the challenge from the short hike will be worth it too as you'll have a cove all to yourself. The lake and its surrounding greenery will be your playground during your stay.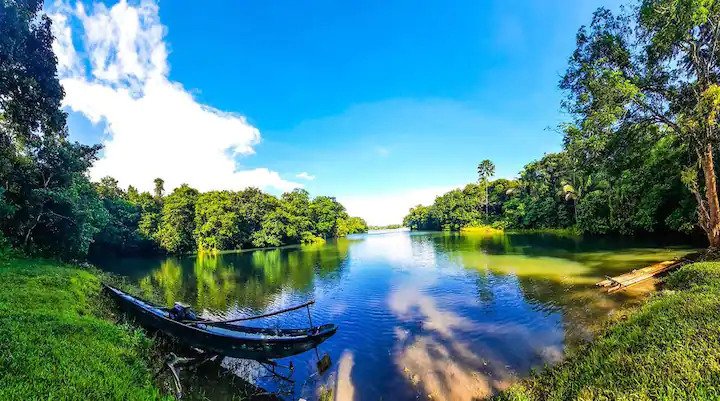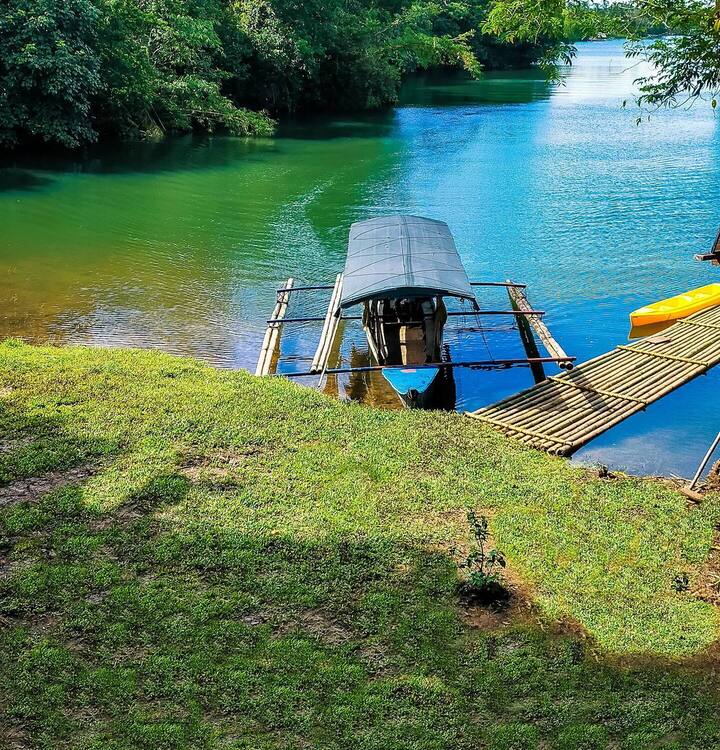 Made of mahogany, the kubo is a rustic and loft-style cabin that can accommodate a small group of up to seven guests. It may be 20 sqm only, but it has so much to offer! The kubo is designed with glass doors to let you wake up to the serene lake view.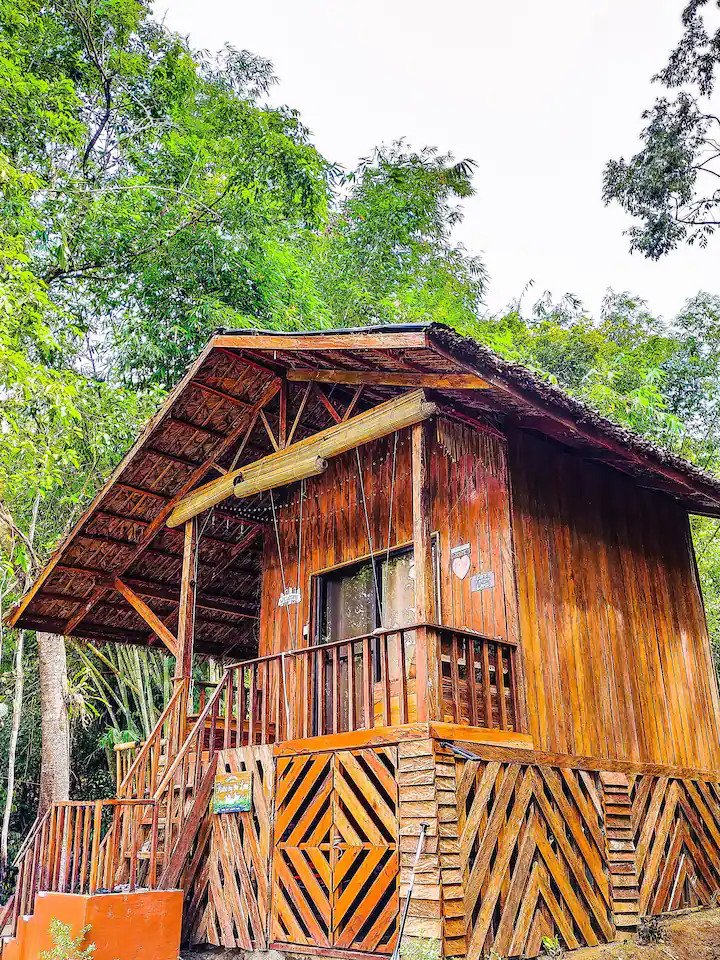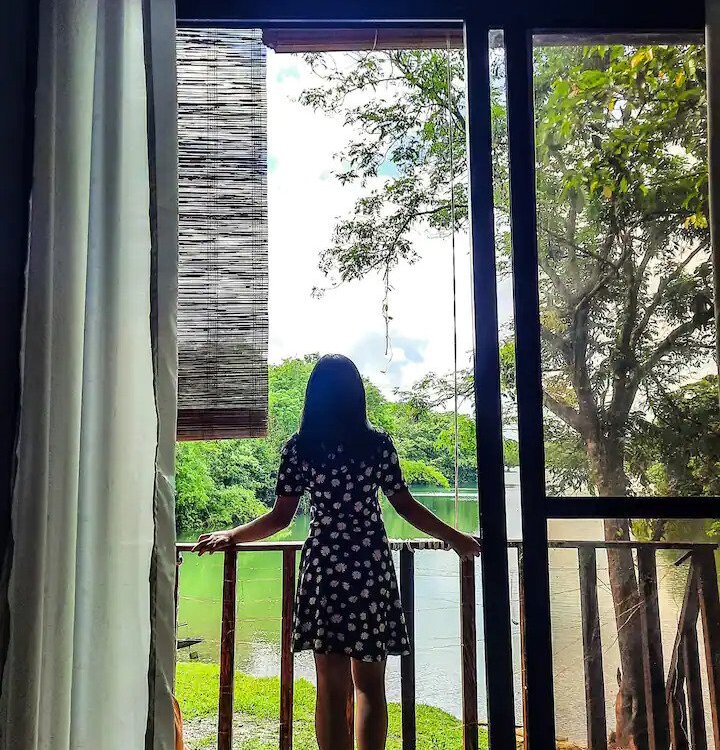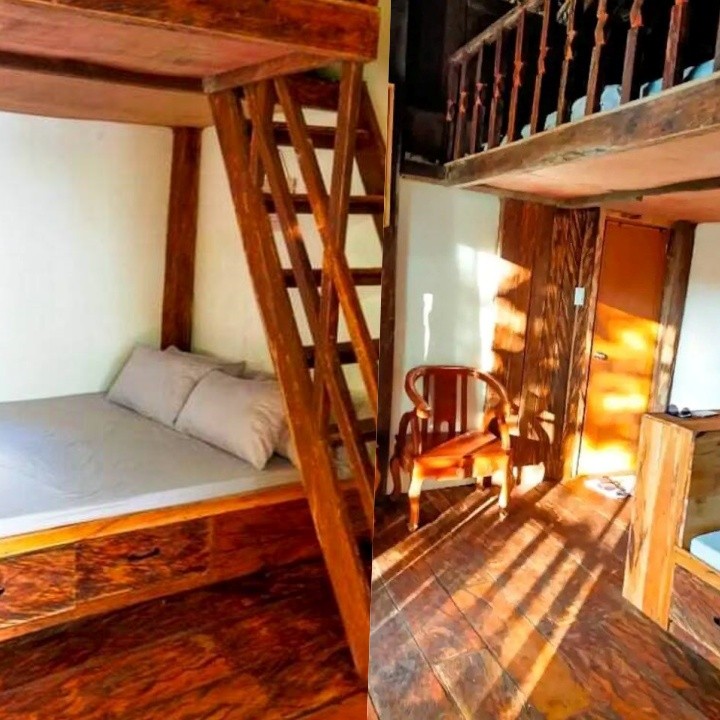 It also has a veranda lined with comfortable pillows; a perfect spot for enjoying your morning coffee in the early morning.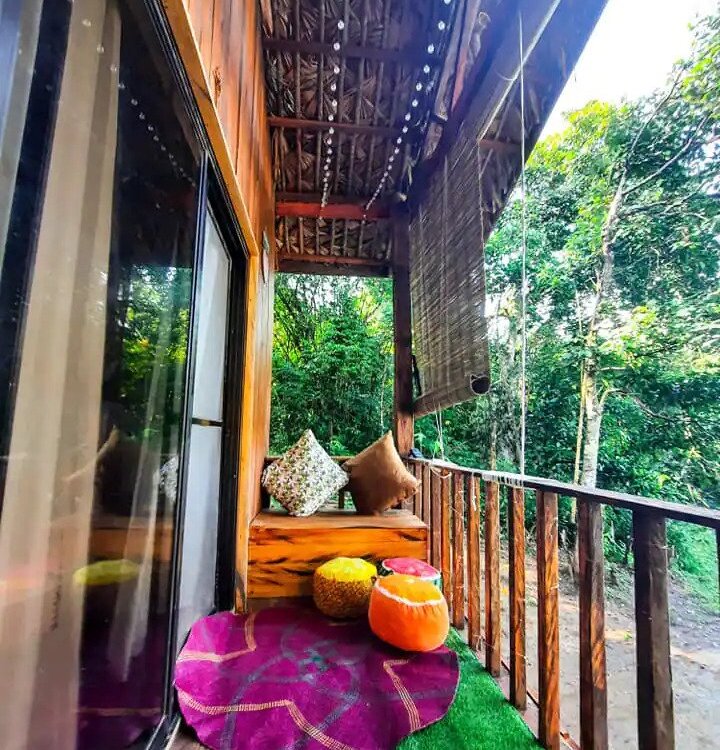 There's a private toilet and bath, as well as a furnished kitchen with a grilling area. Whether it's for BBQ or s'mores, it completes the off-grid nature experience.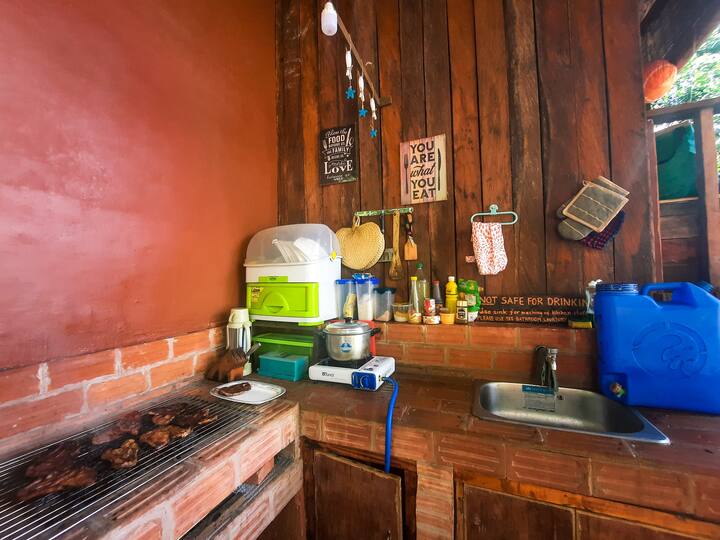 If you feel like dining alfresco, the table and chair set up by the lake also make a great spot for contemplation. With the serenity that the stay offers, you might forget to use your gadgets at all.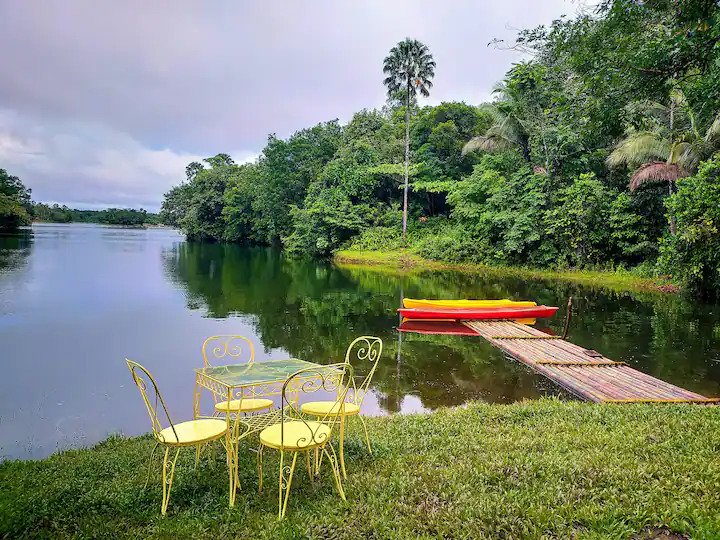 Amenities and activities
Guests have access to the entire property during their stay. There are board games, books, and cards for entertainment, as well equipment for water activities such as vests, floaters, kayaks, and a bamboo raft. Just be extra careful as there will be no lifeguards during your stay.
How to get there
If you're driving, simply input Cavinti Multi-Purpose Gym on Waze or Google Maps. The gym also serves as the parking space for guests, with an overnight fee of P200 per vehicle.
Rates at Kubo by the Lake start at P5,507 per night. Book your stay here.
For inquiries and more information about travel requirements, contact the Airbnb host.