This *Private* Hot Spring Villa in Los Baños Is the Perfect Place for Reunions with the Whole Angkan
It's right at the foot of Mt. Makiling!
by Cristina Morales | November 18, 2021
Los Baños gets its name from the natural hot springs that made it a popular bathing place, and the hot springs continue to bring tourists to the Laguna city. While there are many hot spring resorts in Los Baños, finding a place that's completely private is a bit more of a challenge. Tirta Spring Villa is a private resort that lets you and your family enjoy a large hot spring pool and stylish villa all to yourselves.
Tirta Spring Villa
Now that travel restrictions are loosening, it's becoming more possible to have get-togethers and celebrations with friends and family. And there's no better venue to do that than at a private Airbnb, where you and your loved ones can completely relax and enjoy each other's company in a safe and secure environment. Tirta Spring Villa is a new Airbnb at the foot of Mt. Makiling.
It can accommodate up to 16 people and has a 100 square meter swimming pool that comes complete with a 10-seater hot tub, lounge chairs, and a kiddie pool. You can also get fresh hot spring water on demand to tweak the water's temperature to your liking, so you can keep swimming even into the late night.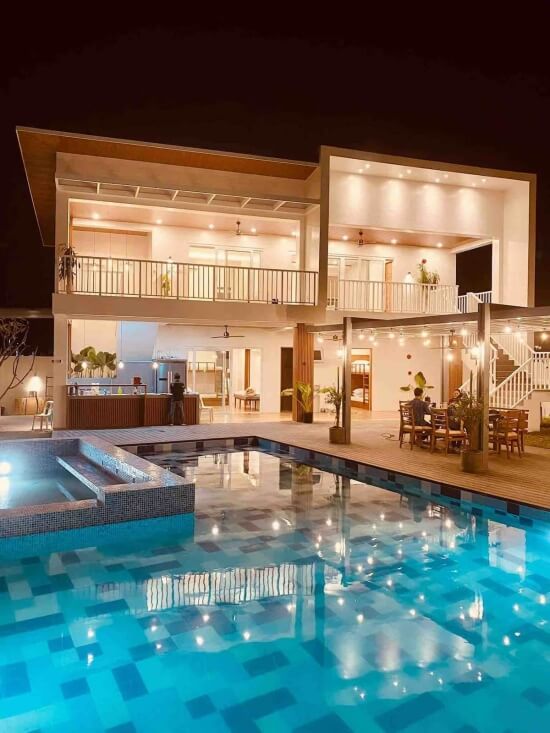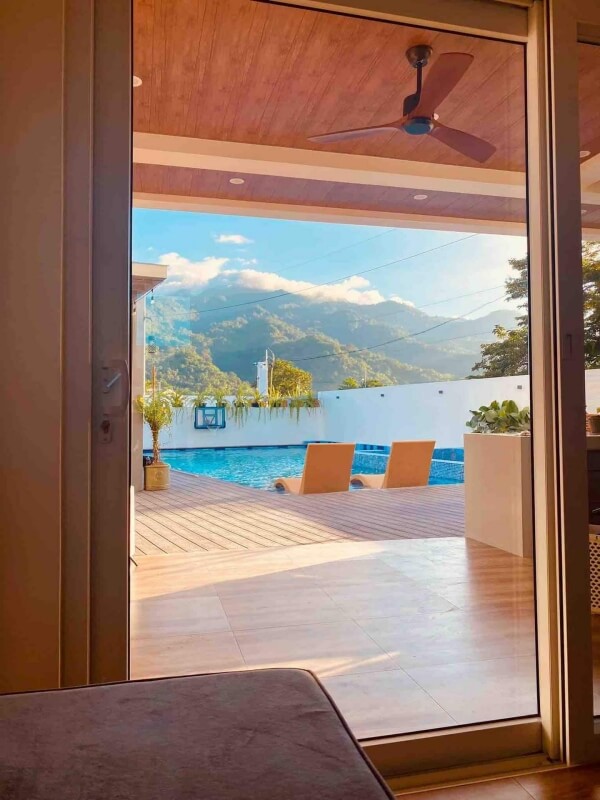 Accommodations
Tirta Spring Villa has five air-conditioned bedrooms with a total of 21 beds — more than enough to accommodate the entire angkan.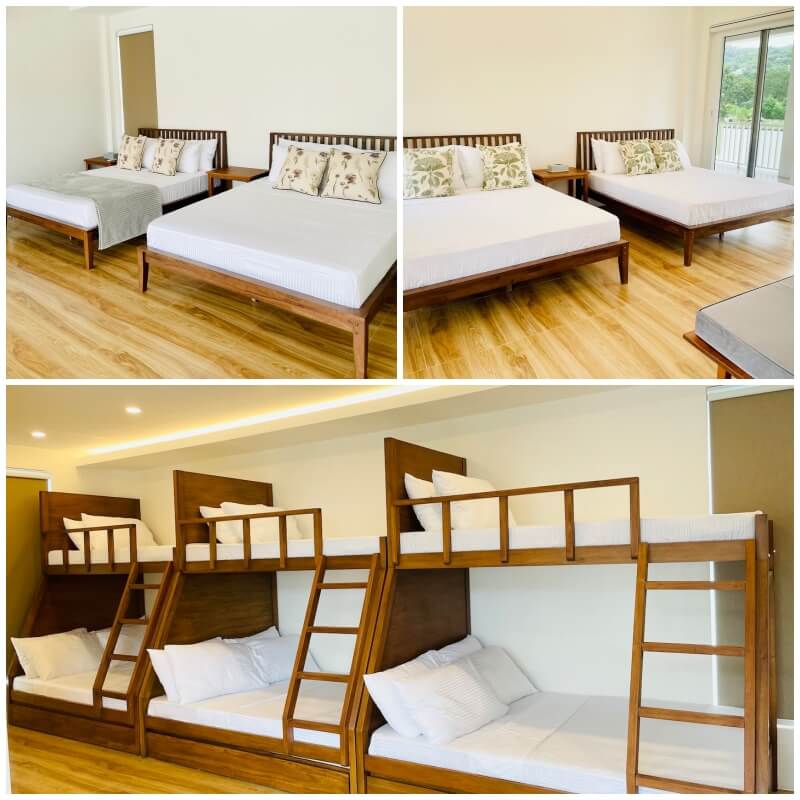 The rooms have their own toilet and bath with bidets and hot and cold showers.
Some of the rooms even have glass doors that let you wake up to gorgeous views of Mt. Makiling!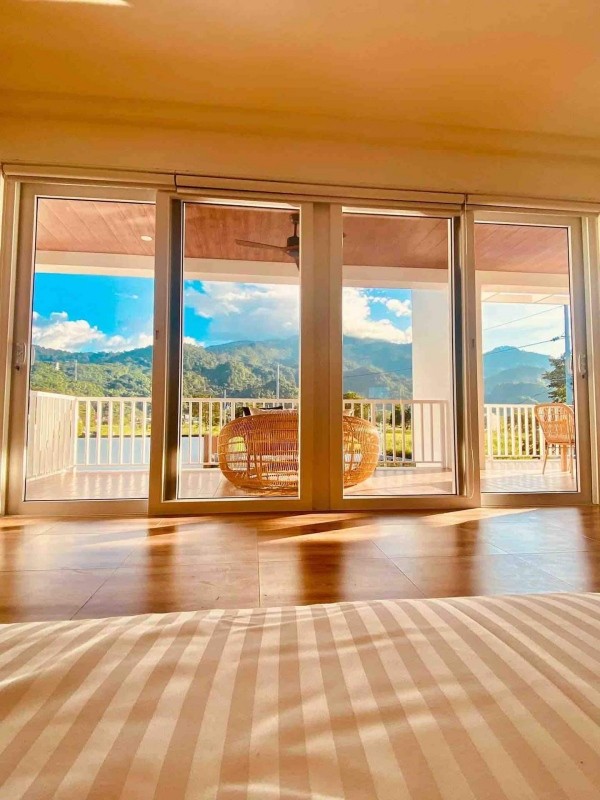 The villa also a Driver's and Maid's room.
Amenities
Apart from the hot spring pool, there are also plenty of other entertainment options. You can sing your heart out with their videoke setup, play ping-pong, mahjong, poker, and classic board games.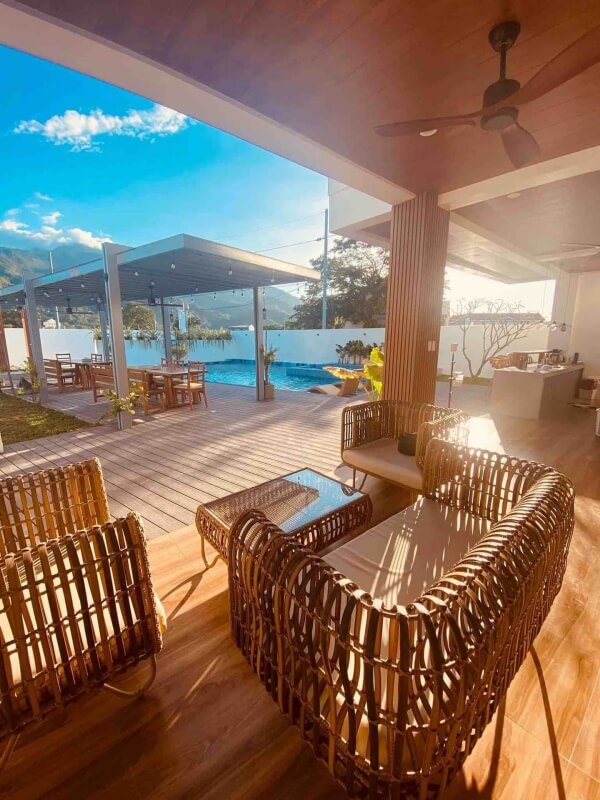 The place also has a smokeless brick oven, perfect for porchettas, pizzas, steaks, ribs, and even lechon. The place also has a large grill for barbecuing. You can also request for Nespresso, coffee, and blender machines — to better enjoy the view with, of course!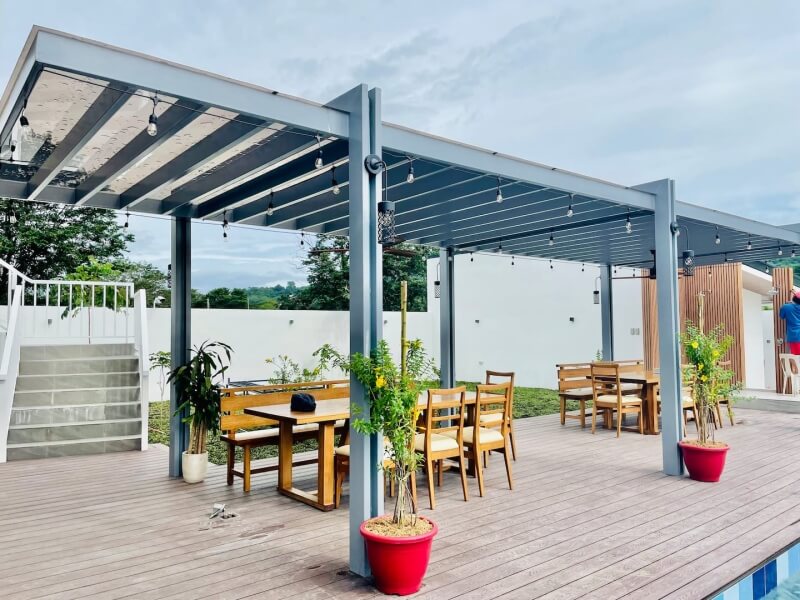 Its parking space has four spacious slots and there are 8 CCTVs around the perimeter for enhanced security.
Rates and booking information
Tirta Spring Villa is located at Lakewood Estates, Tadlac Brgy Road, Alitagtag, Los Baños.
Rates start at ₱29,714 / night. To make a reservation, visit their Airbnb page.
ALSO READ:
Natural Hot Springs That You Can Visit Near Manila
Natural Hot Springs That You Can Visit Near Manila
WindowSeat.ph | Jun 08, 2016