Get Lost in a Rainforest Sanctuary at This Green House in Real, Quezon
Bookmark for when you need to escape the city.
by Ina Louise Manto | May 25, 2023
The perfect escape from the noise and heat of the city, anyone would want to get lost in a breezy greenhouse nestled in a serene rainforest. Imagine waking up to foggy mornings, dew on the leaves still fresh, and birds singing lullabies. It's all that and more when you spend a night at The Green House at The Yarra:
The Green House at The Yarra
Inspired by the flowing river found in the middle of the property, The Yarra is a rainforest sanctuary found in Real, Quezon. It has various accommodations across the property, including this beautiful and relaxing greenhouse set on a small hill.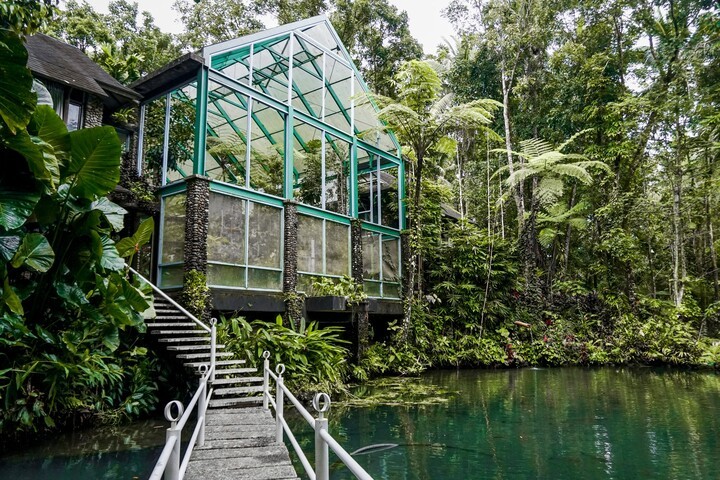 The Green House is a four-bedroom house that seamlessly blends the indoors and outdoors. There are real plants inside the house too, as well as elements that you'll find outdoors like wood and stones. It's easy to feel zen just looking at the house!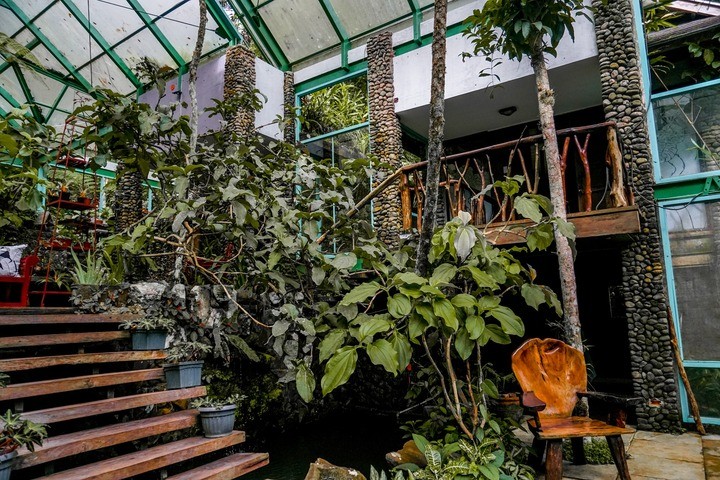 Each room is fully airconditioned, so don't worry about feeling hot and humid during the day. One of the best its best features is the glass windows around the private space, where you'll have a panoramic view of the surrounding greenery. Up to four people can stay here.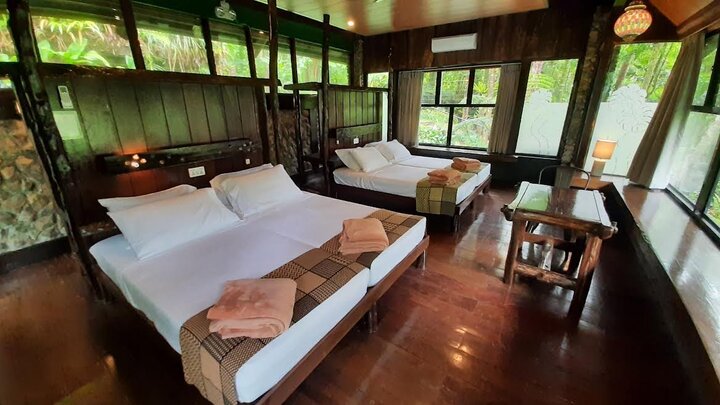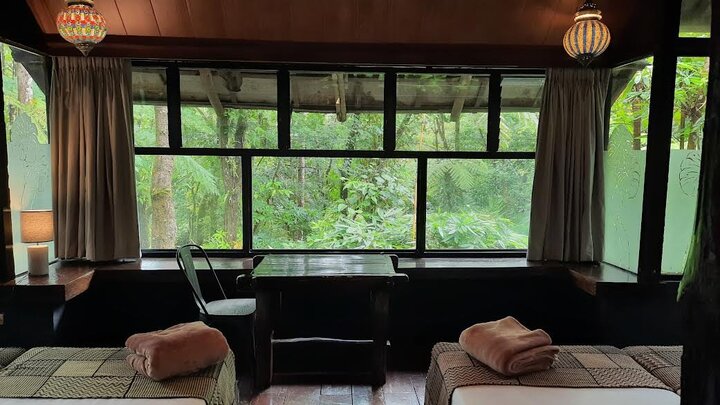 You can rent the entire Green House exclusively, but you can also choose to stay just in one room. If you rent a room, you you would have to share the house with other guests. This includes a dining area where you can feast on your ala carte meals you can order when you check in.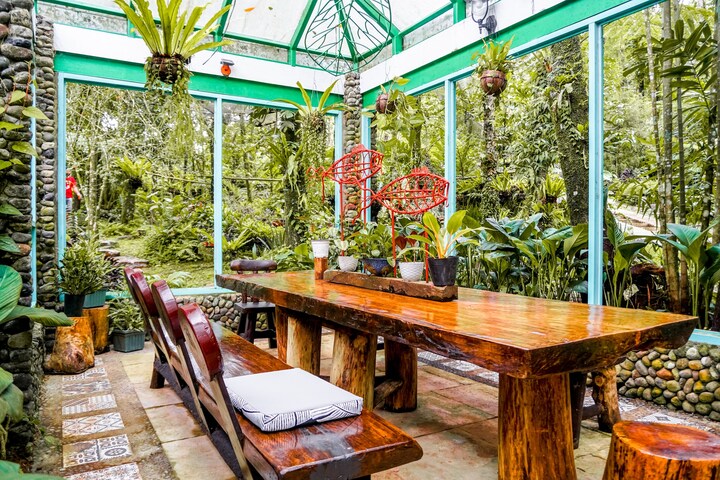 When you want to listen to music or read a book, find a relaxing space in this lounging area where you can also hear the relaxing sounds of flowing water.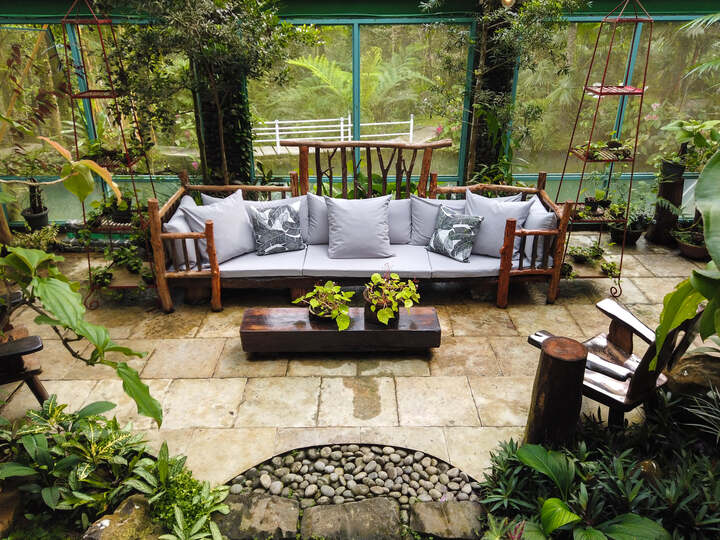 Outdoor amenities
While you might want to stay indoors and enjoy the relaxing view from your bedroom, try exploring the rest of The Yarra's property. This includes the bonfire area and walking trails.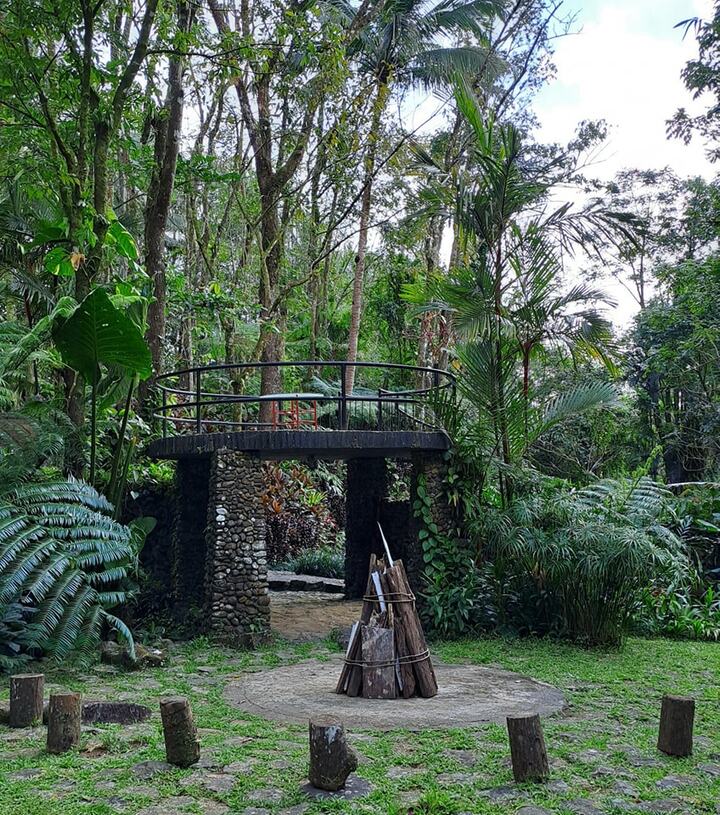 On warm days, you take a dip at the natural spring pool or river or sail on a bamboo balsa.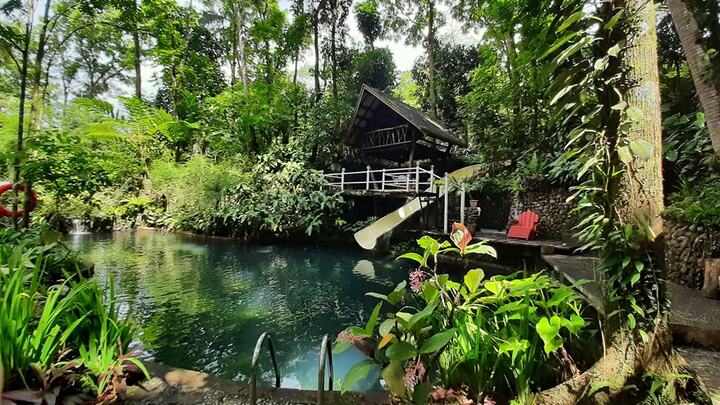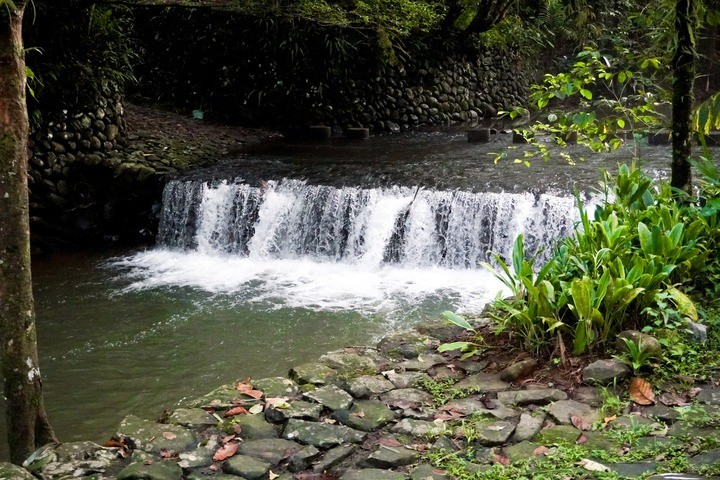 Location, Rates, and How to Book
The Yarra is located at KM 99.5, Famy-Real-Infanta Road, Real, Quezon Province.
Rates start at P7,000 per night for two.
Renting the entire house exclusively costs P40,000 a night.
For booking inquiries and more information, send a message on Facebook.
BOOKMARK: 10 More Glamping Sites to Visit Near Metro Manila
BOOKMARK: 10 More Glamping Sites to Visit Near Metro Manila
Ina Louise Manto | Nov 04, 2022
Looking for other places to explore? Join WindowSeat.ph's official Facebook community What's Your Trip PH for more recos!