So there's Going to be a Theme Park Completely Dedicated to Wine
Oui, wine please.
by Gene Loves Acosta | May 31, 2016
If you happen to be in Bordeaux, France starting on June 1 and you love wine then there's a place that you should include in your itinerary – the La Cité du Vin, which in English translates to "The City of Wine." (We don't think you've heard of a more beautiful name for a theme park!)
The place is dedicated to the culture of wine across the world through an immersive and sensorial approach. There won't be a permanent collection but there's a self-guided tour with 20 themed spaces. The final phase will lead you to the Belvedere where you can have a 360-degree view of Bordeaux city and its vineyards, and taste a wine from a regularly updated selection of twenty bottles.
There are also wine workshops starting July 2016 that will take guests to the world's markets and experiment with pairings between virtual food and real wines through multi-sensory experience (360-degree images, lights, sounds and smells).
Another activity is a grown-up style simulated boat ride but the little ones won't be left behind as they can also discover a wide range of grape juices especially selected for them.
A must-see in this area is the monumental chandelier that's made of thousands of bottles and a 10-meter-long oak counter.
In an interview with the design team led by Anouk Legendre and Nicolas Desmazières, they said that the "building does not resemble any recognizable shape because it is an evocation of the soul of wine between the (Garonne) river and the city."
"Every detail of the architecture evokes wine's soul and liquid nature: seamless roundness, intangible and sensual," they added.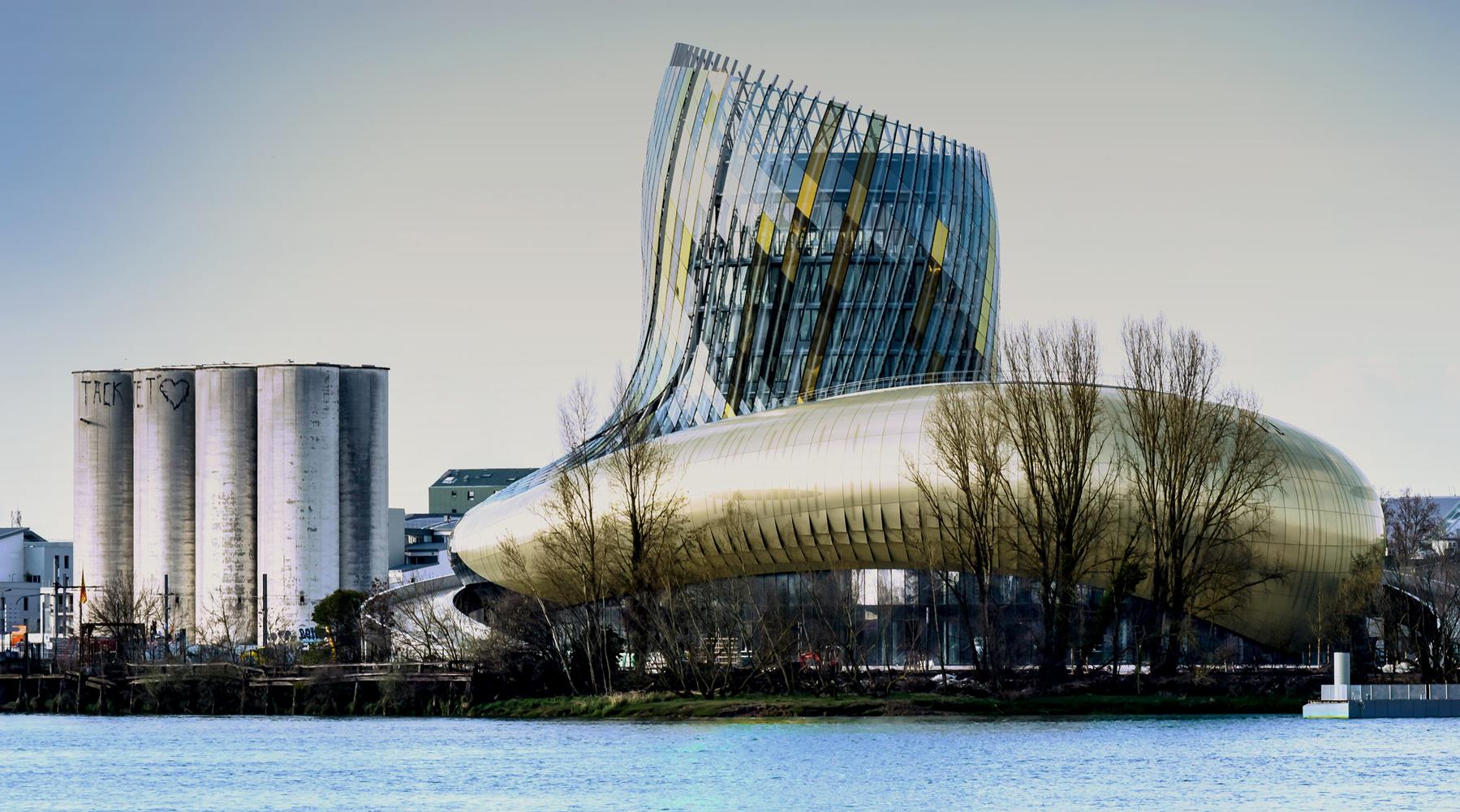 A ticket to the park is EUR 20, which includes the tour, a travel companion (a free, innovative tool available in eight languages and the access to La Cité du Vin's Belvedere), and a glass of wine (50 ml).
You can book your ticket here.
La Cite du Vin is located at 134-150 quai de Bacalan, 1, esplanade de Pontac, 33300 Bordeaux, France and is open from 9:30 AM to 7:30 PM.
Also read about Commuter Trains in Paris Get a Royal Makeover!