LOOK: This Tagaytay Guesthouse Will Give You a Baguio-Like Getaway
It has three rooms that can accommodate up to eight guests.
by Ina Louise Manto | August 31, 2021
Not everyone can drive up to Baguio easily for a change of scenery or a quick getaway. Fortunately, there are nearer alternatives that would give the same feeling as driving up to the Summer Capital like Tagaytay. In just a few hours' drive from the metro, you'll be greeted by a stunning view of Taal Lake and many cozy and private lodges, just like this guesthouse in Canyon Woods.
La Famille Guesthouse
La Famille is a two-story guesthouse located in Canyon Woods, Tagaytay, where you'll find a Baguio-like getaway sans the long drive and pit stops. It's surrounded by tall pine trees and lush greenery, perfect for a nature getaway with family or friends. The ber-months are near and there's nothing wrong with making your year-ender plans as early as September, so list this house in your choices for a well-deserved holiday.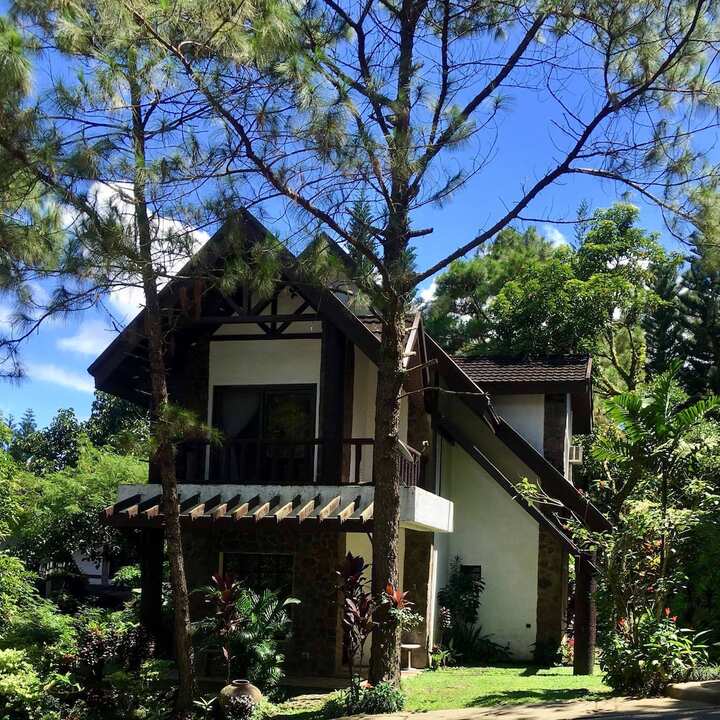 Just like the city's cool weather, the interiors of the house give a comforting and inviting feeling with the use of earthy colors and wood, which blends perfectly with its natural surroundings. Warm lighting is also used around the house, making its ambiance even more relaxing. It's like stepping into a time machine — it feels just like the classic cabins you'll find in Baguio.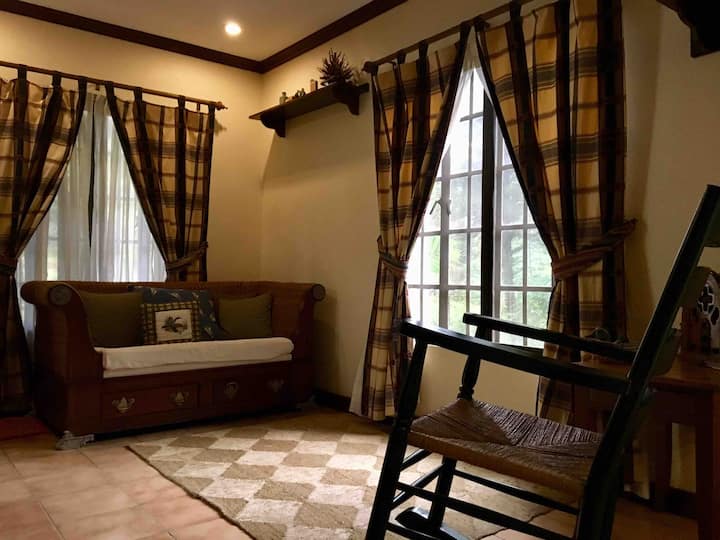 There are three bedrooms in the house, all with an en suite toilet and bath that can accommodate up to eight guests. If you like waking up to a nature view, one of the rooms has a private balcony with glass doors – perfect for enjoying a private space in the spacious home.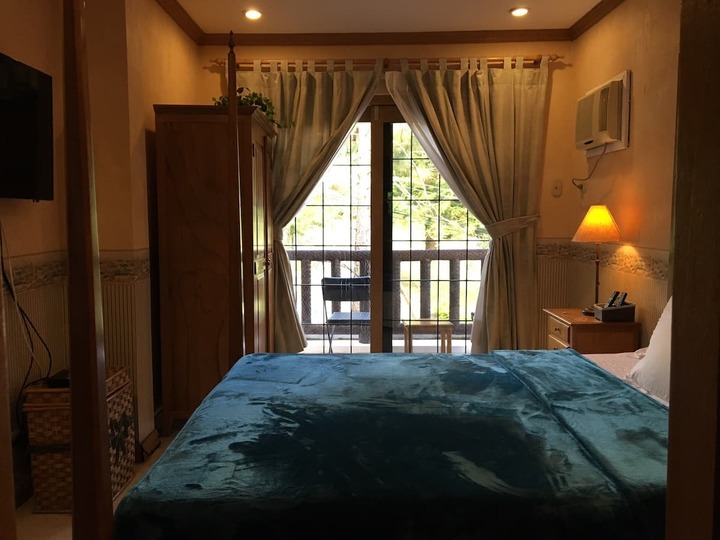 The house is already fully furnished and all that's left to do is plan activities for a memorable stay. There's a living area, a dining area surrounded by glass doors, and a fully-equipped kitchen.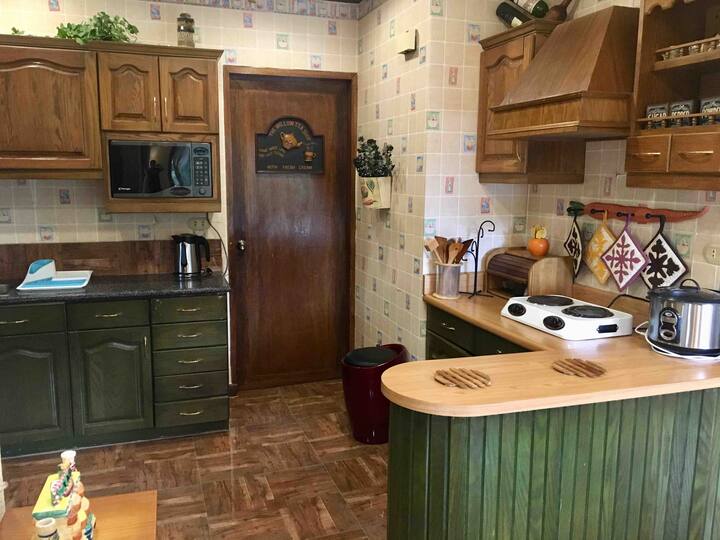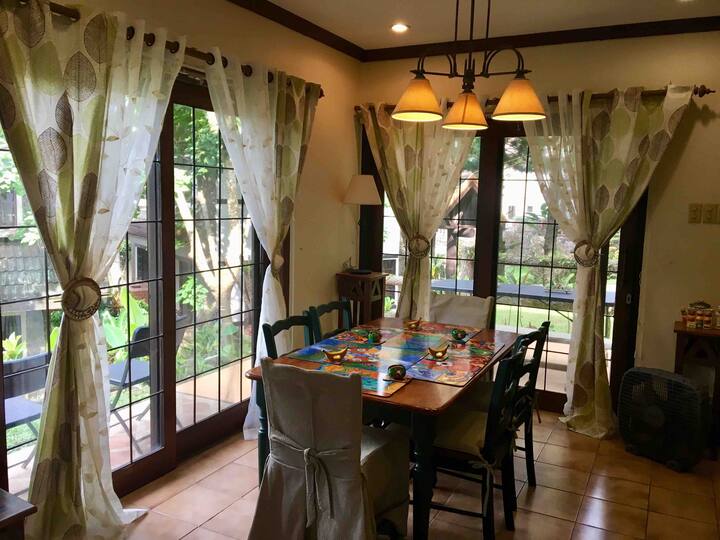 There's also a veranda with tables and chairs where you can dine al fresco or simply lounge and enjoy the cool weather.
Rates at La Famille Guesthouse start at P4,500 a night. Book your stay here.
For inquiries and more information regarding travel requirements, contact the Airbnb host.
MORE: Take Your Furbabies on a Staycation at These Pet-Friendly Tagaytay Airbnbs