Wake Up to a Postcard-Like Sea View at This Private Cottage in Pangasinan
Up to five guests can stay here.
by Ina Louise Manto | February 08, 2022
If you're in need of a getaway where you can avoid the crowd and embrace slow days, an approximately four-hour drive from the metro will lead you to a private seafront property in Pangasinan – Masamirey Private Cottage.
Enjoy the sea breeze at Masamirey Private Cottage
Located in the municipality of Sual in Pangasinan, Masamirey Private Cottage is a cozy seafront cabin that offers a 360-degree sea view. The adventure starts with a short 10-minute hike as the cottage sits atop a hill, but this will be worth it once you're greeted by the breathtaking view.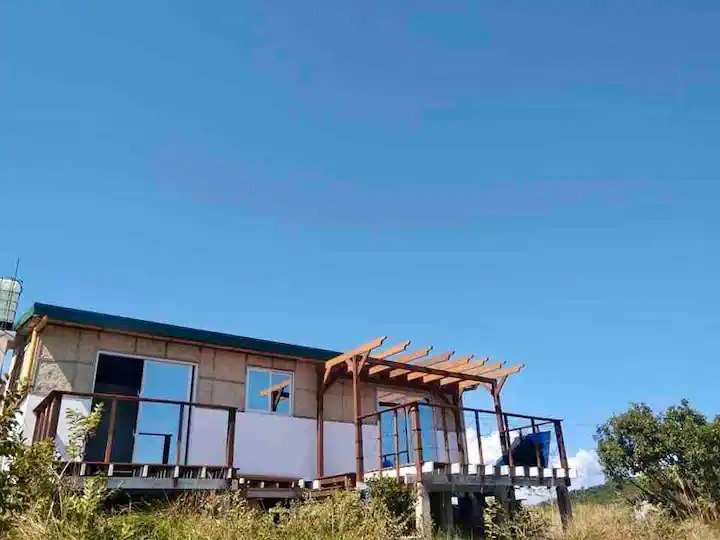 With distant hills and coves, the view from the deck can easily be captured and turned into a postcard. With no close neighbors and just the sound of crashing waves and cool breeze, a stay at Masamirey Private Cottage is nothing but healing and relaxing.
There's only one bedroom in the cottage, but it's spacious enough to comfortably accommodate up to five guests. It has floor mattresses and huge sliding glass doors, which you can leave open to allow fresh air in and have easy access to the porch. Don't forget to bring jackets too, just in case you want to lounge outside at night.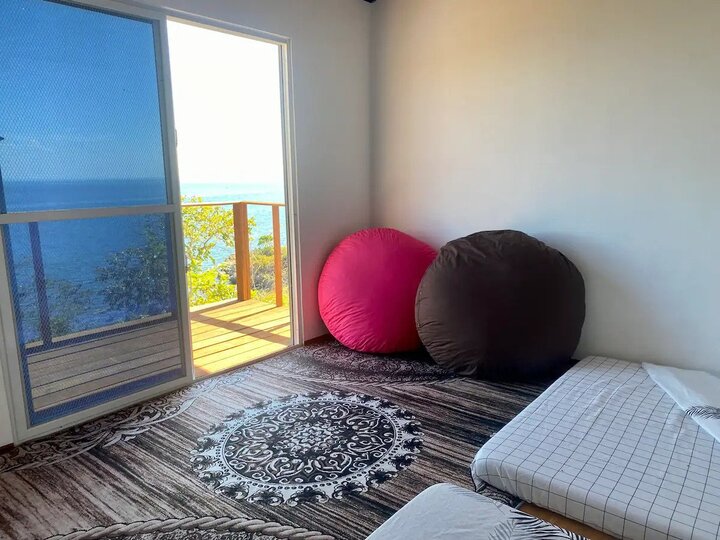 This private cottage also has a living room with comfortable bean bags where you can lounge and start on a new novel or simply admire the view. It also has glass windows you can leave open – the sea and forest breeze are always refreshing.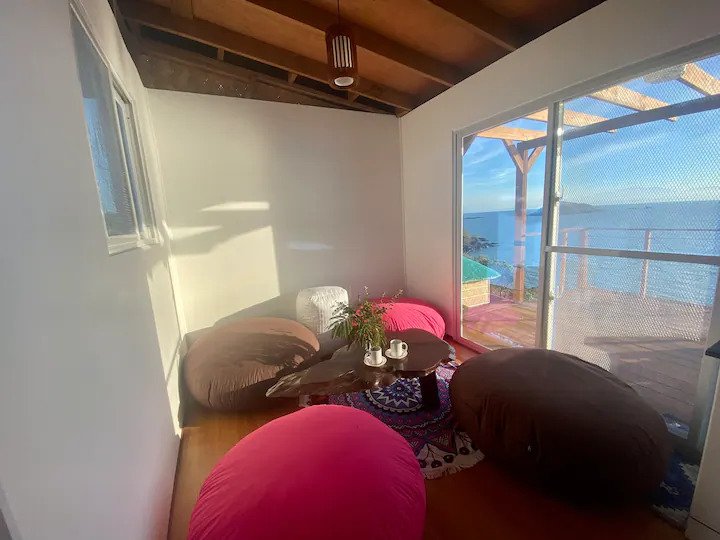 Amenities
You'll find the fully equipped kitchen beside the bedrooms. All you have to bring are your ingredients as basic appliances, kitchenware, and cutlery are already provided.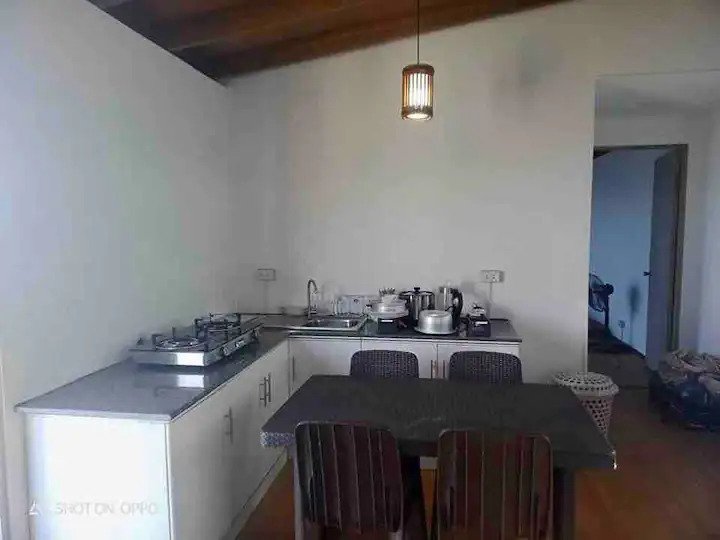 You may choose to dine indoors or enjoy a scenic alfresco dining experience at the cottage's viewing deck. The sun rises in front of the property, so bring your favorite hot beverage and enjoy slow mornings while admiring the sea.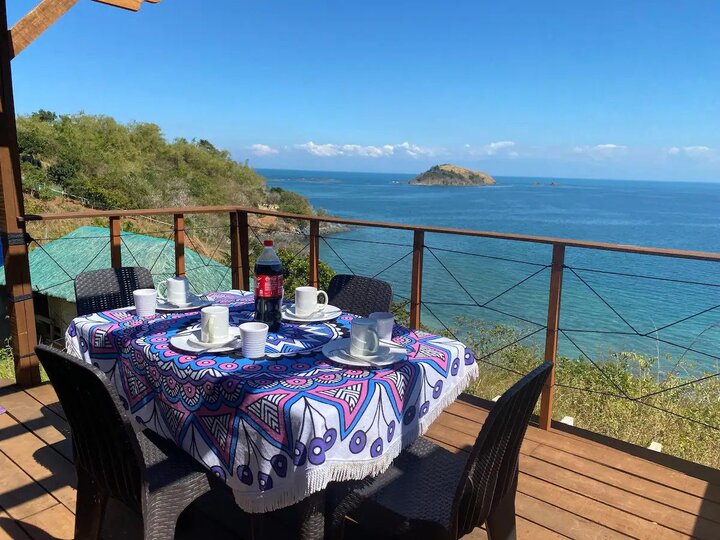 You can also go for a short hike to the viewpoint where you'll find a kubo to can admire the postcard-like view more.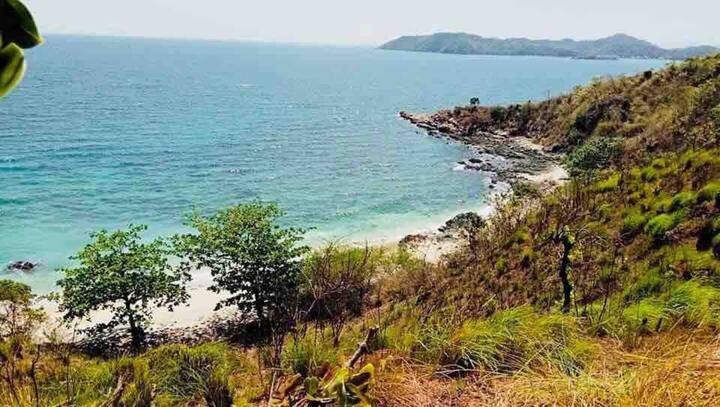 The view from the cottage's backyard is mesmerizing, which offers more scenes of neighboring coves, forest, and the sea. This spot is also where the sun sets, according to the owner.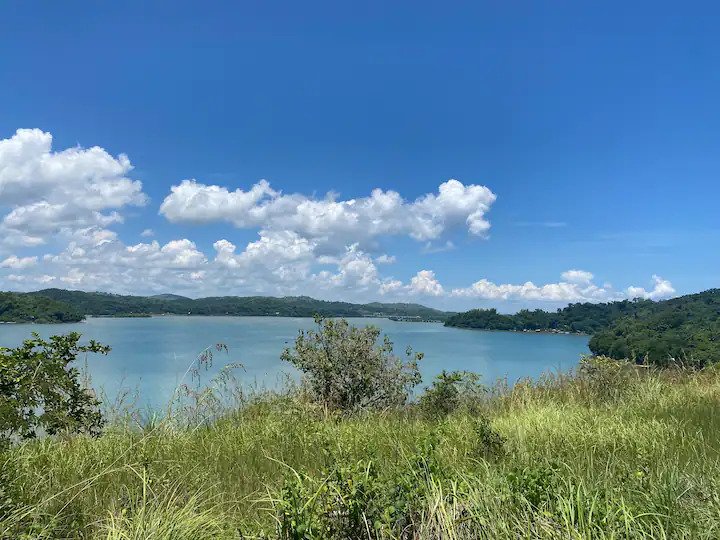 A stay at this private cottage also gives you access to a private beach that has white sand and rock formations.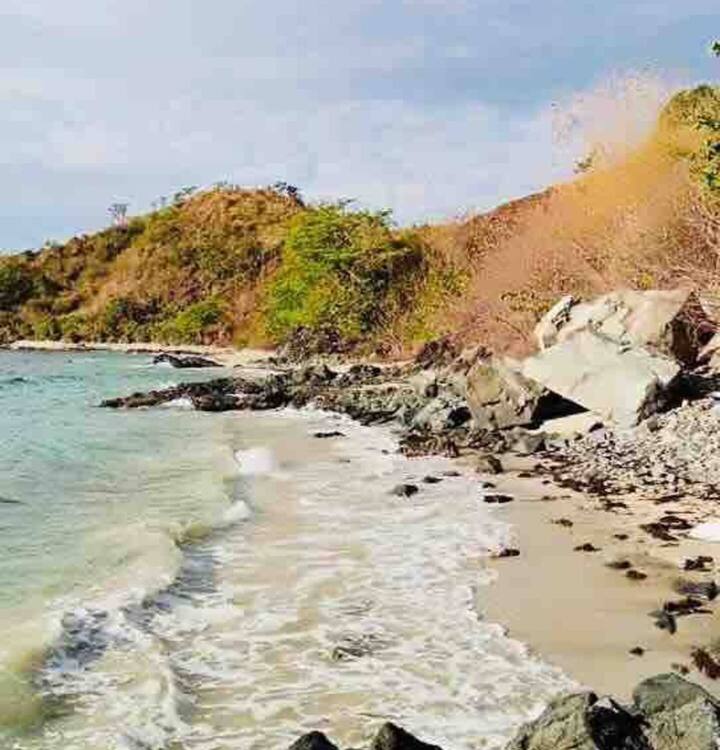 Rates at Masamirey Private Cottage start at P2,600 per night. Book your stay here.
Have a Coffee Experience to Remember at This Cafe Nestled in the Middle of a Rice Field in Pangasinan
Have a Coffee Experience to Remember at This Cafe Nestled in the Middle of a Rice Field in Pangasinan
Ina Louise Manto | Aug 15, 2021
For inquiries and more information about travel requirements, contact the Airbnb host.