This Geodome in Davao Will Let You Wake Up to a Sea of Clouds
Everyone is at the beach, let's go to the mountains!
by Kimberly Hipolito | August 31, 2022
Located in Marilog District, north of Davao City, Misty Heights offers an elevated (figuratively and literally) experience which will make you appreciate a simple and quiet life away from the city. They offer a hassle-free camping experience with a scenic mountain view — a sight that radiates peace and healing. It's the perfect place for an intimate getaway with your partner, family, and even your furbabies:
Misty Heights – Geodome Paglaum
Scream your heart out or watch the skies kiss the mountaintops – both are a delight. Just look at that ocean of clouds – genuinely mesmerizing!
View this post on Instagram

And this is where you'll be spending your nights. Imagine sleeping through the lullabies sung by birds or just dozing off to the rhythmic sound of the winds. Just divine.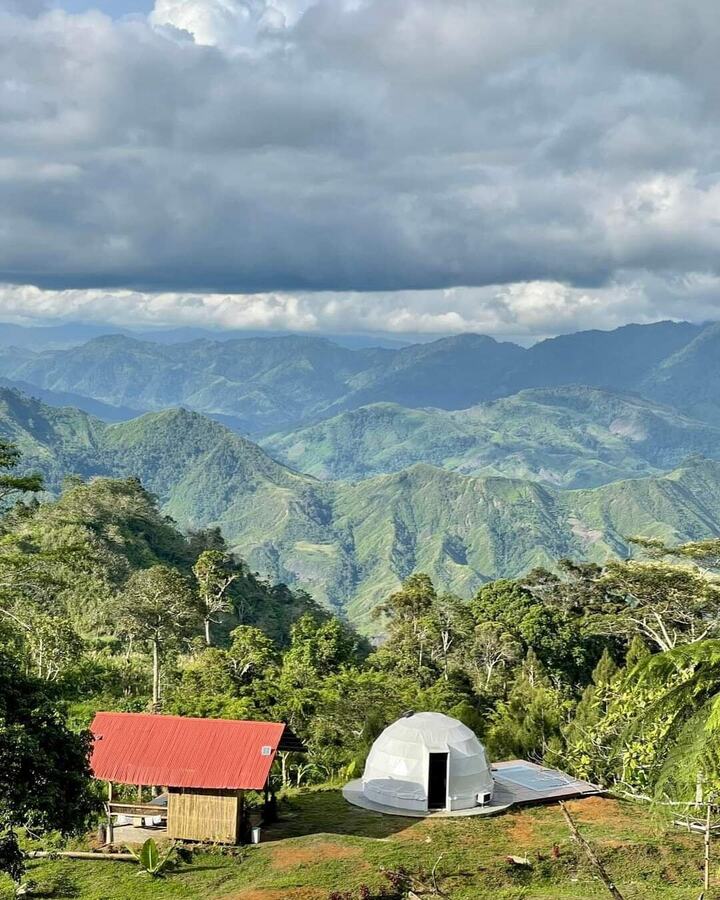 Indulge yourself in the dome's homey interior, which is just refreshing and bright. Its yellow accents complement the deep green mountain view that you can see even from indoors. The domes at Misty Heights will feel like another home away from home: it's equipped with essentials such as a mini-fridge, a microwave, and a kettle. You can also bring your own snacks.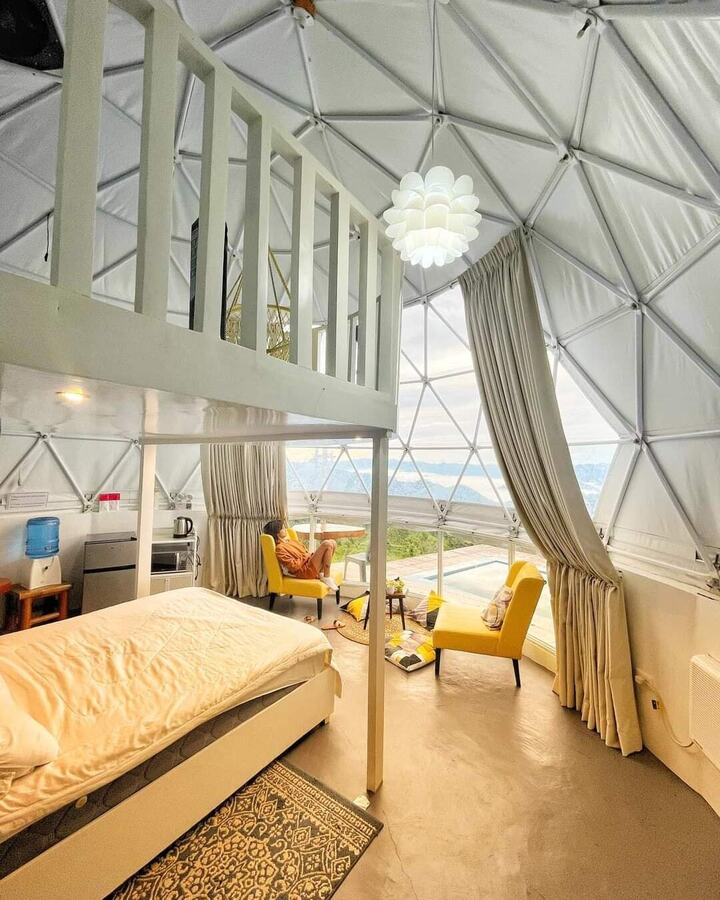 The dome is spacious enough to fit a queen bed with a loft perfect for reading a book, writing a journal, or just appreciating the surrounding view.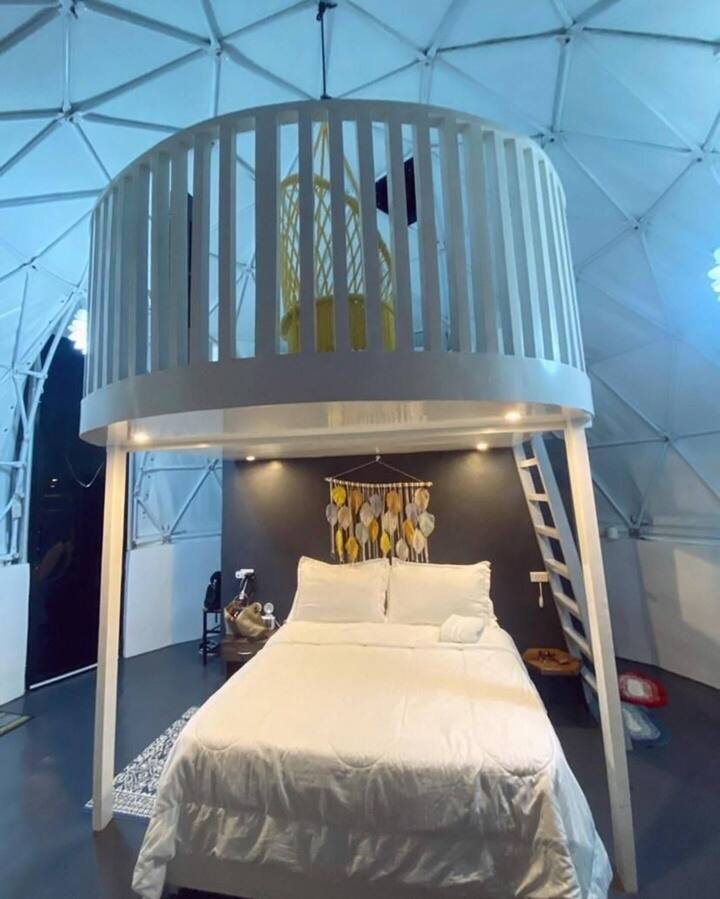 ​
One of the dome's key features is its huge glass windows, lounging chairs, and pillows. It's the perfect nook to enjoy a cup of coffee with your significant other or to spend playtime with your kids. Watch the sunrise or sunset from the inside.
View this post on Instagram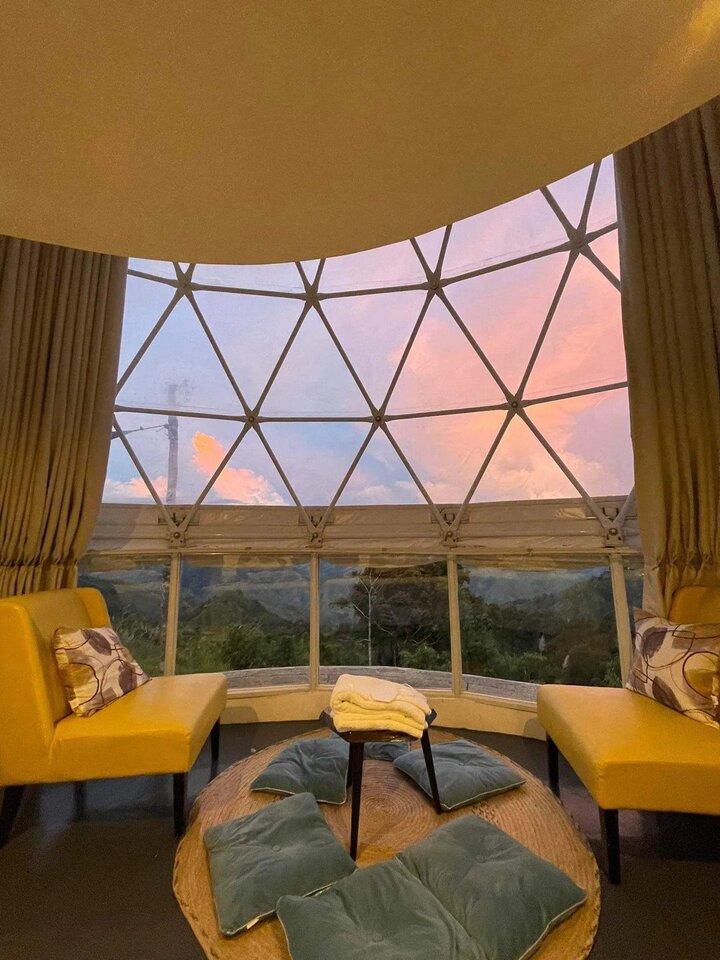 ​
Amenities
Make the most out of your stay here at the private pool and hot tub. Bring your best swimwear and take photos; you don't have to be self-conscious because you'll have the place to yourself!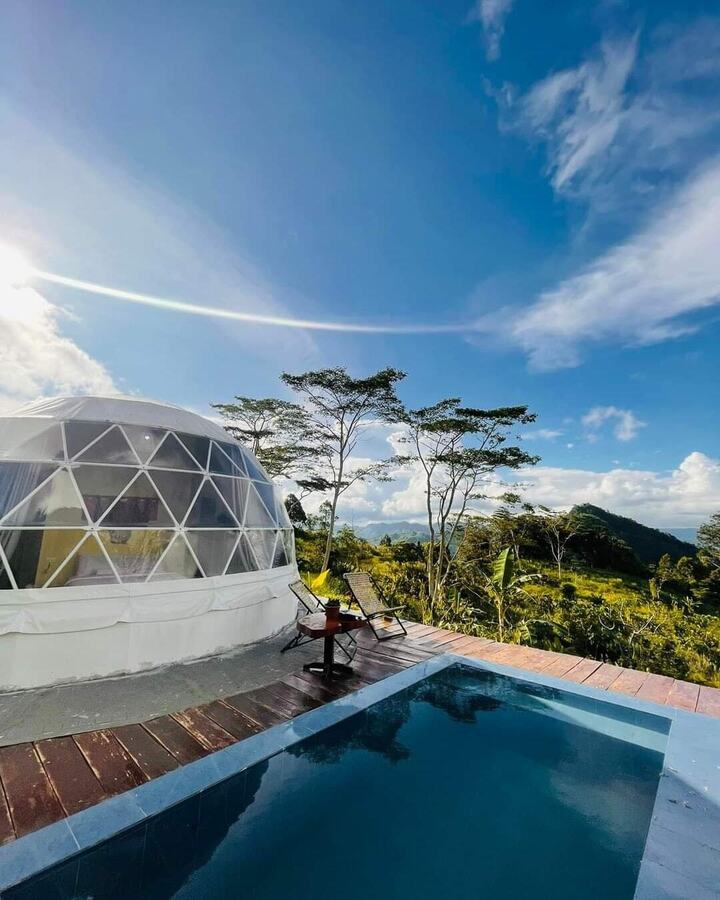 At night, you can stay warm and toasty by the bonfire. Don't forget to bring marshmallows and smash them in between graham crackers.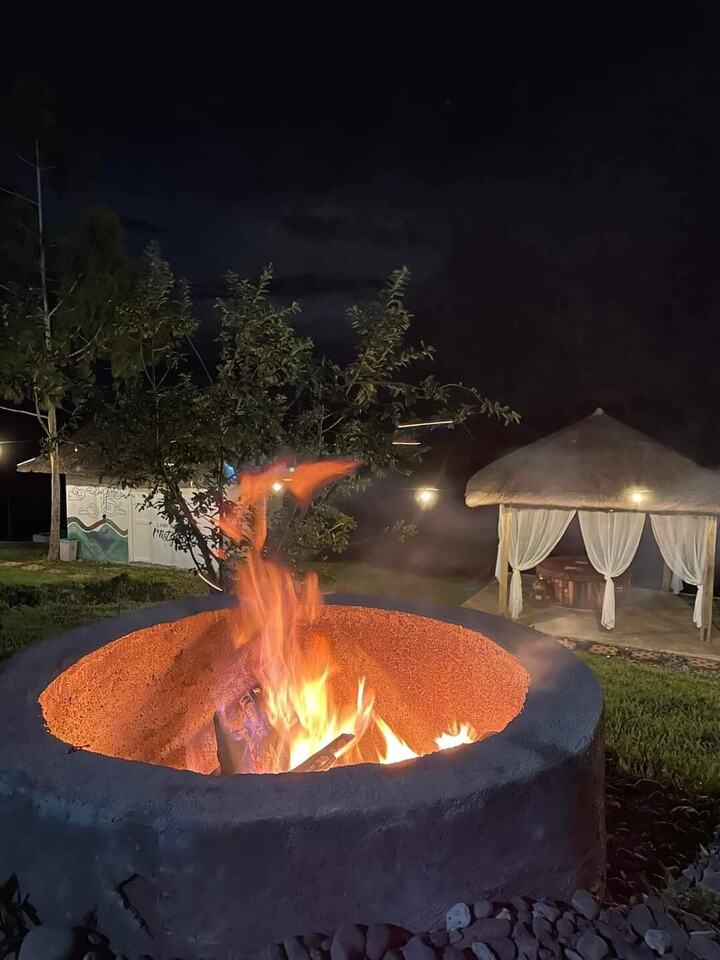 To complete the experience, you have to try their specialty dishes.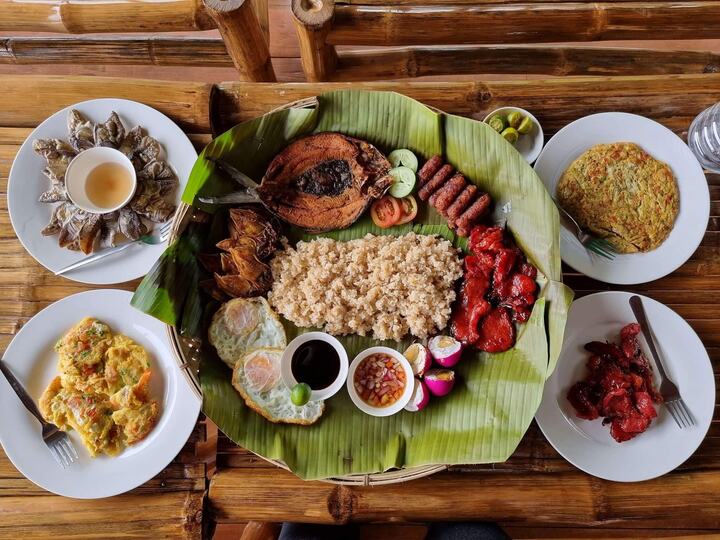 There's no WiFi connection at Misty Heights, which will allow you to completely disconnect from social media. Don't worry though, they have plenty of spots around its grounds where you can sit back and relax. To make your camping experience more, you will also be given walkie-talkies to communicate with the staff. Problems with air conditioning? Grab that radio and receive instructions. Roger that!
View this post on Instagram

Rates at Misty Heights start at P7,000 per night. Long-term stays are also allowed. Make this idyllic campsite the location of your next romantic getaway — book it here.
Leave Your Worries Behind and Get a Dose of Sun and Sea at This Glamping Dome in Quezon
Leave Your Worries Behind and Get a Dose of Sun and Sea at This Glamping Dome in Quezon
Ina Louise Manto | Nov 24, 2021
Check the listing to see more of its unique features.