LOOK: 37th Kadayawan sa Davao Brings Vibrant Festivities Back to the Streets
Davao celebrates its biggest festival in-person after two years.
by Ina Louise Manto | August 23, 2022
Along with the reopening of various local travel destinations are the resumption of much-awaited annual festivals that have halted since the pandemic, including the Kadayawan sa Davao Festival. Held in August, the festival is a month-long celebration of life, the wealth of culture, thanksgiving for the gifts of nature, the bounties of harvest, and the serenity of living. It highlights the 11 tribes of Davao city and their thanksgiving rituals.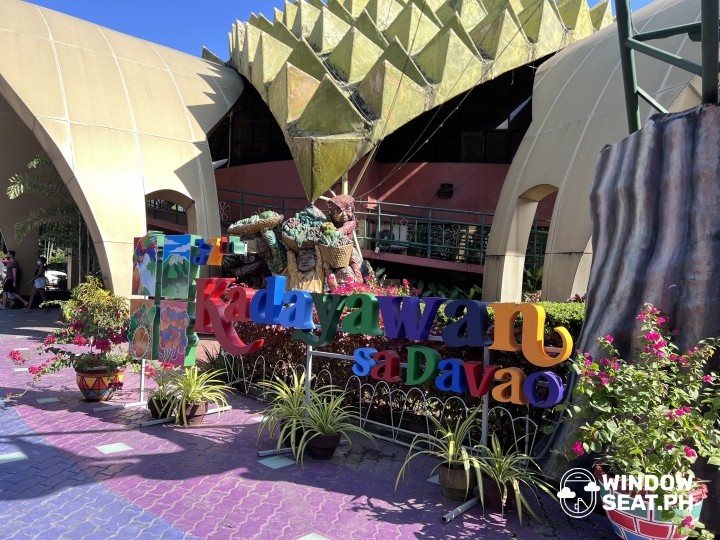 This year's festivities are even more special as the celebration is back in-person for the first time in two years! WindowSeat PH flew with Cebu Pacific assisted by the Department of Tourism Region XI team to experience this year's festival; here's how it went:
Dula Kadayawan
The festivities of the trip kicked off at the People's Park at Poblacion District, Jalan Palma Gil Street, for the Dula Kadayawan. It is a showcase of Lumad and Moro games that aim to foster awareness and educate younger generations on their traditional games and how these are played.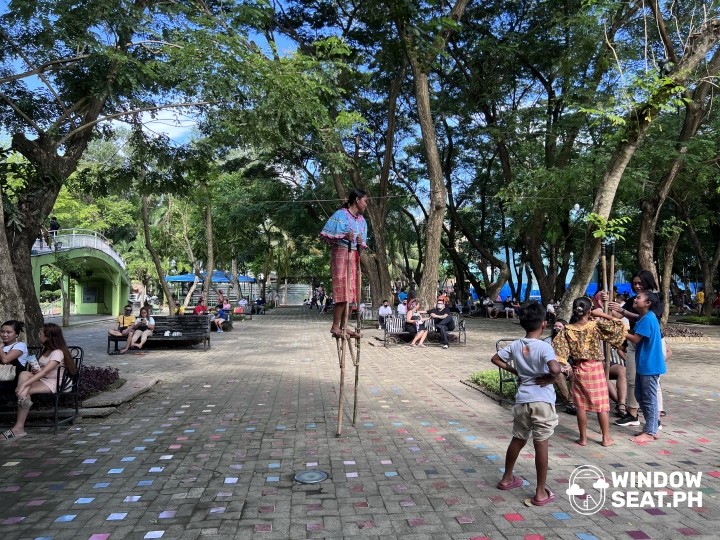 In the photo: the 11 tribes of Davao compete in Sipa sa Mangis, a game that uses a box suspended 20 feet or higher from the ground.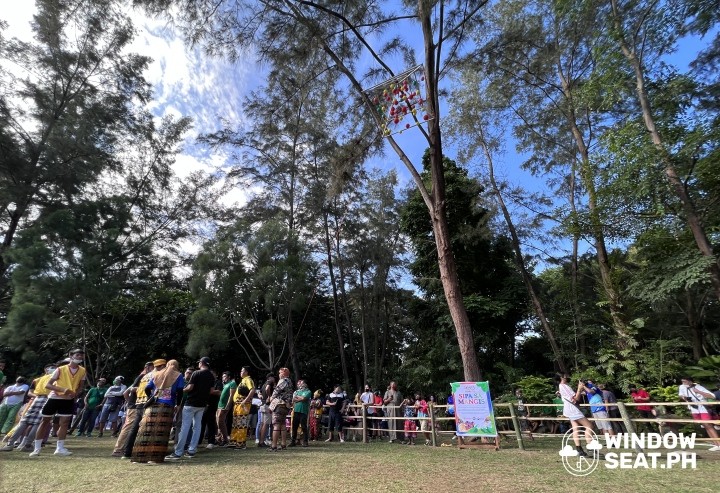 Below it is ball-like figures, which correspond to how many points the player gets when hit by a ball kicked by a player.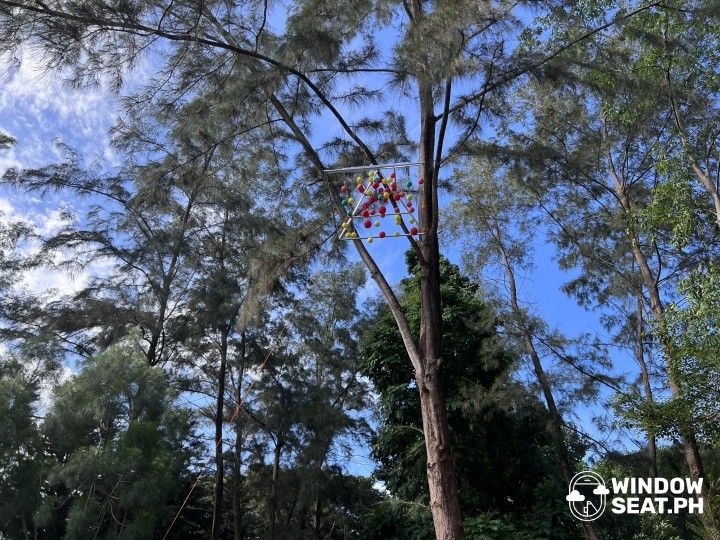 Once it falls, the player gets the point.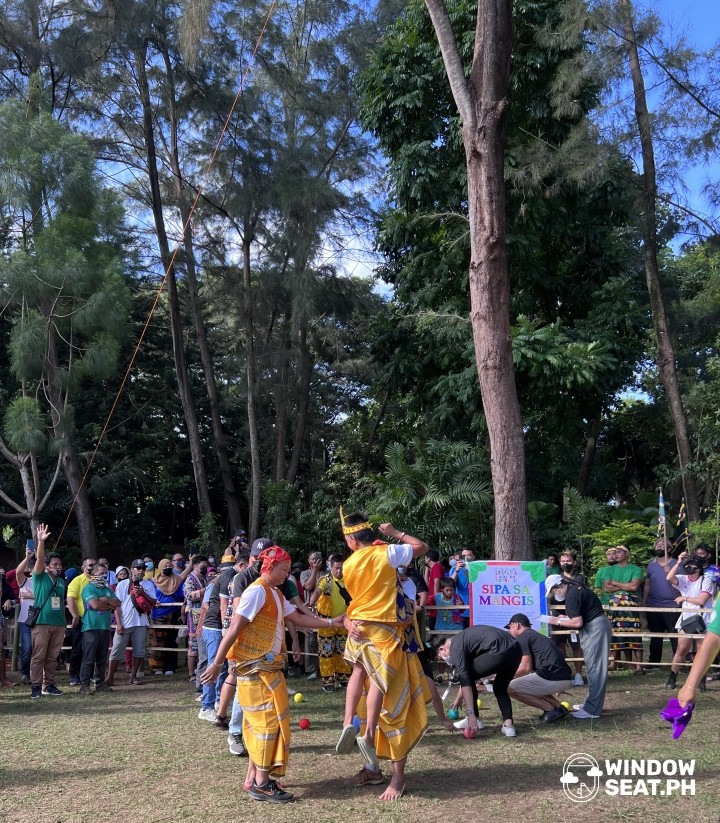 Indak-Indak sa Kadalanan
Held on August 20, 2022 is the annual Indak-Idak Kadalanan. "Indak" means dance, and "Kadalanan" means street. It has 11 contingents divided into two categories: Davao-based schools and the Open Category.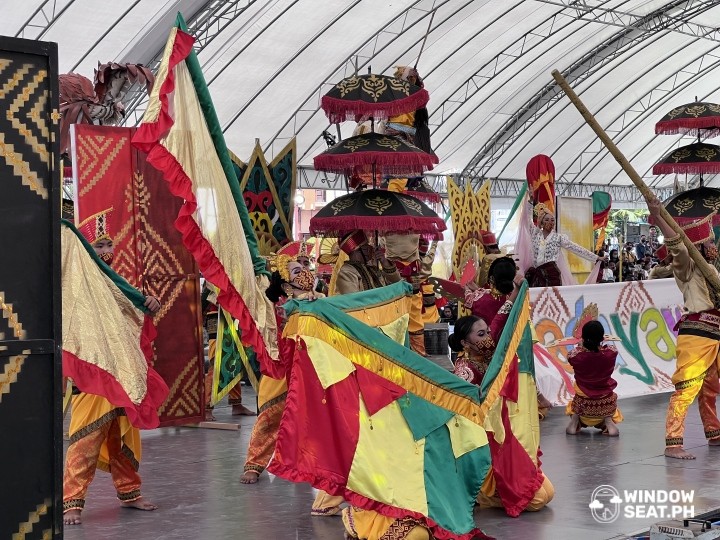 The competition started with a street parade of the contingents.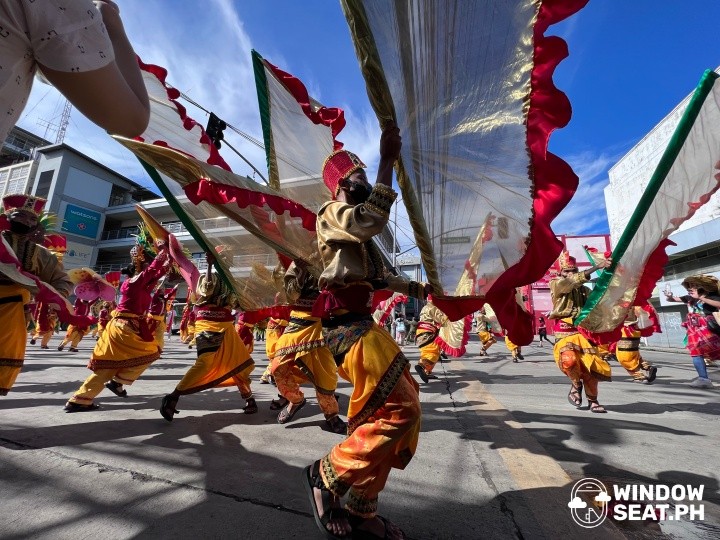 In the photos: 2019 Indak-Indak sa Kadalanan defending champions, Sta. Ana National High School Performing Arts Guild.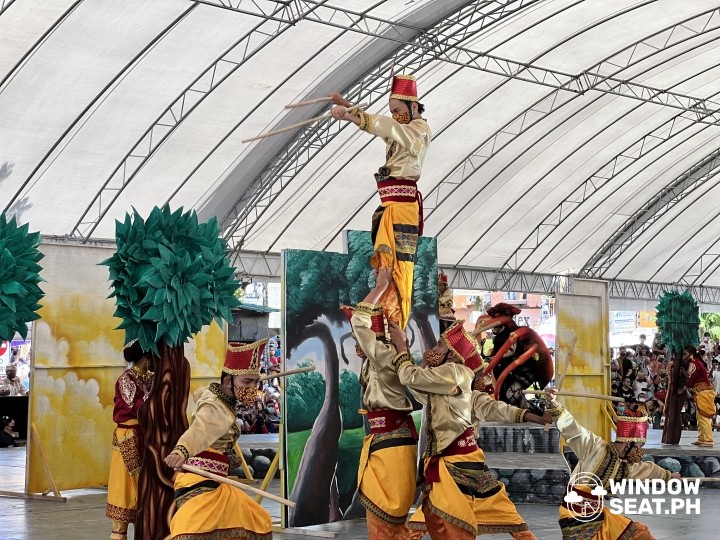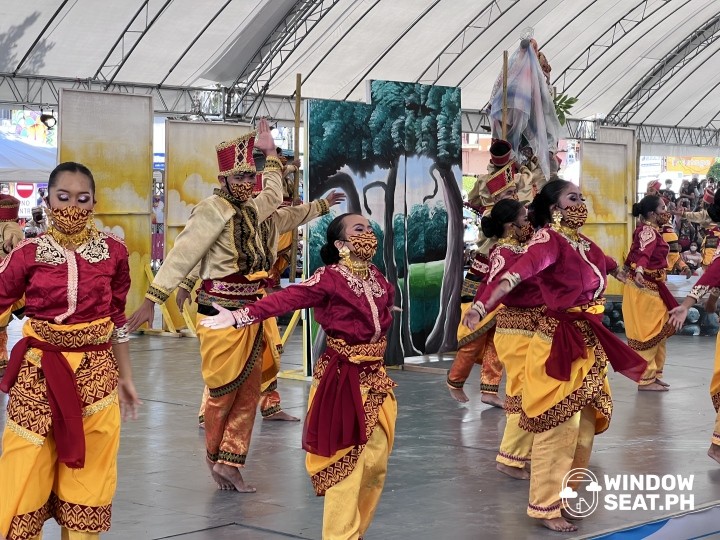 This year's Davao-Based Category champion is the Bernardo D. Carpio National High School Performing Ensemble!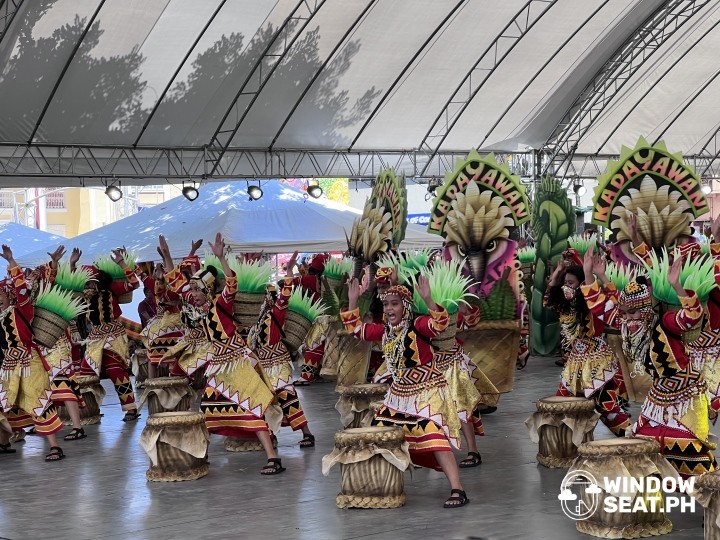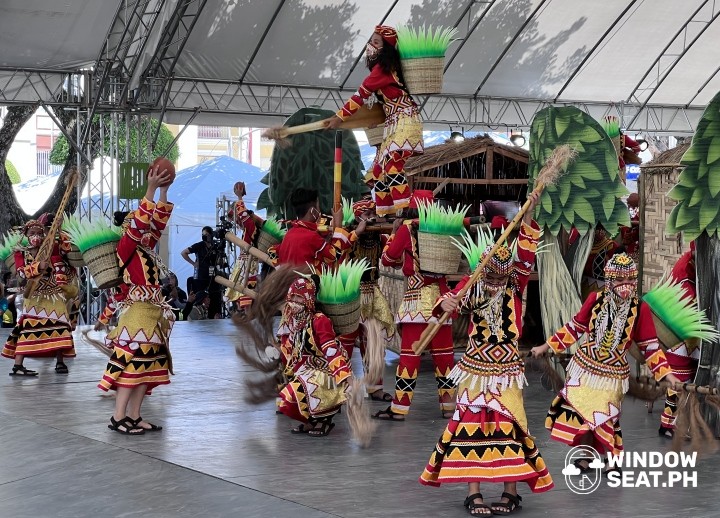 Kadayawan Tribal Village
Located at Magsaysay Park is the Kadayawan Tribal Village, which shows how houses of the 11 indigenous and Moro groups in Davao City are constructed, replicating where they live in different areas of the city.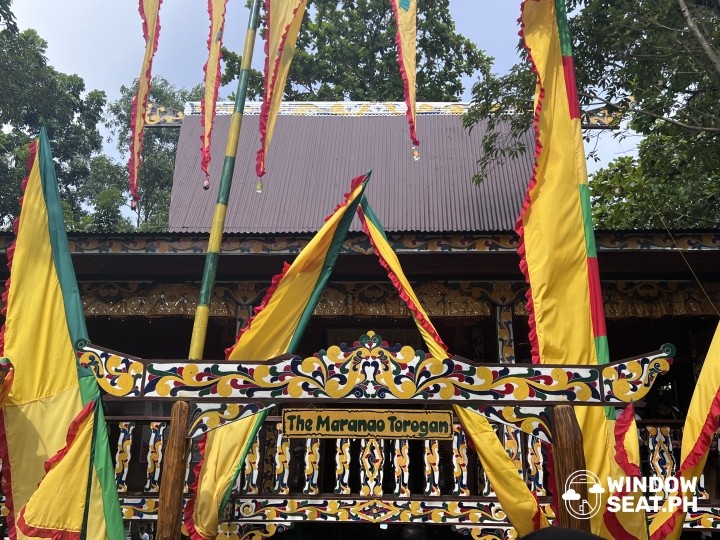 The Ata Tribe house is actually twice as tall. Families enter the house through a stilt staircase. This is removed at night, to avoid burglar entry.
Visitors also enjoy a native food tasting experience, prepared by the indigenous and Moro groups.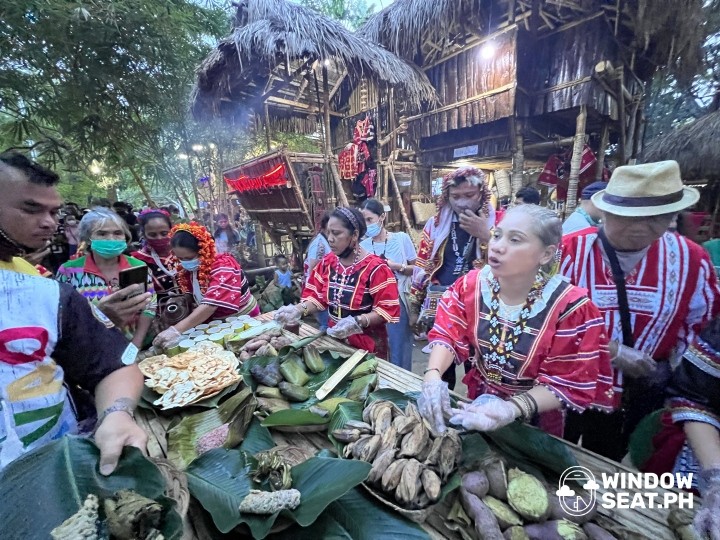 Abong Kulintangan
The next stop at the park was at Bantawan Amphitheater where the first Abong Kulintangan competition was held.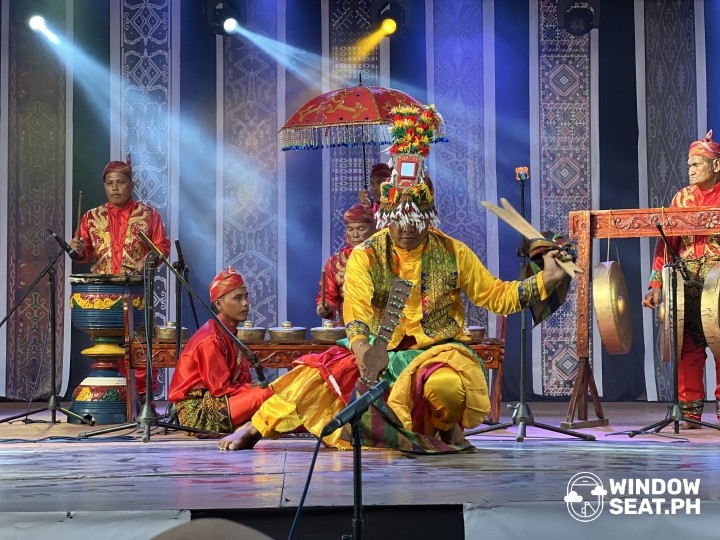 Featuring the seven finalists, the two-hour event is a showcase of the beat, rhythm, music, movement, and dance along with musical instruments and costumes of the native tribes in Davao City.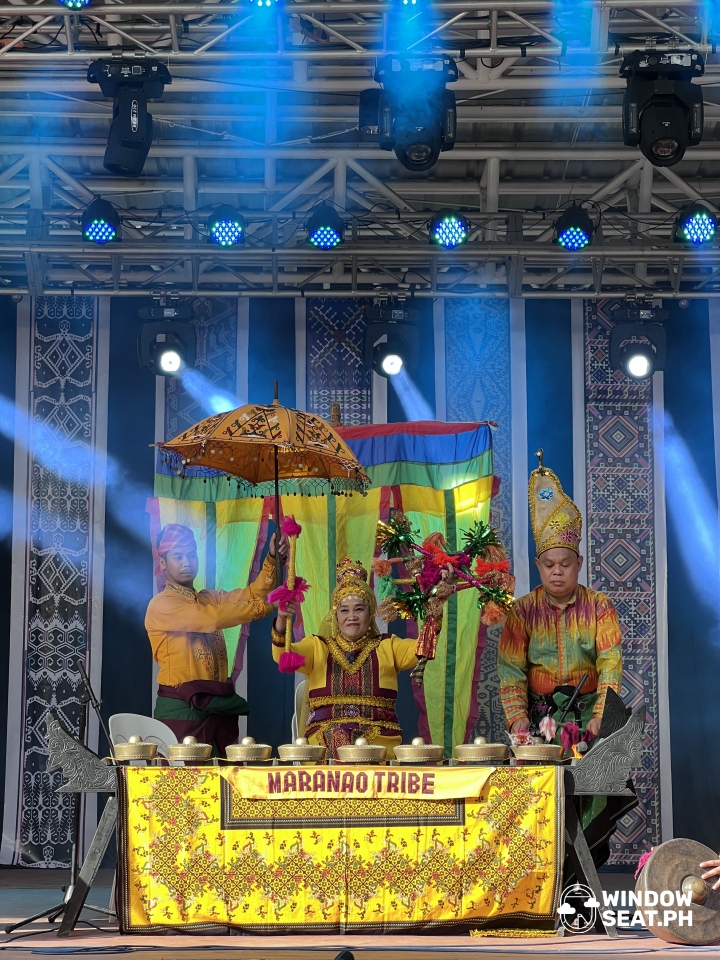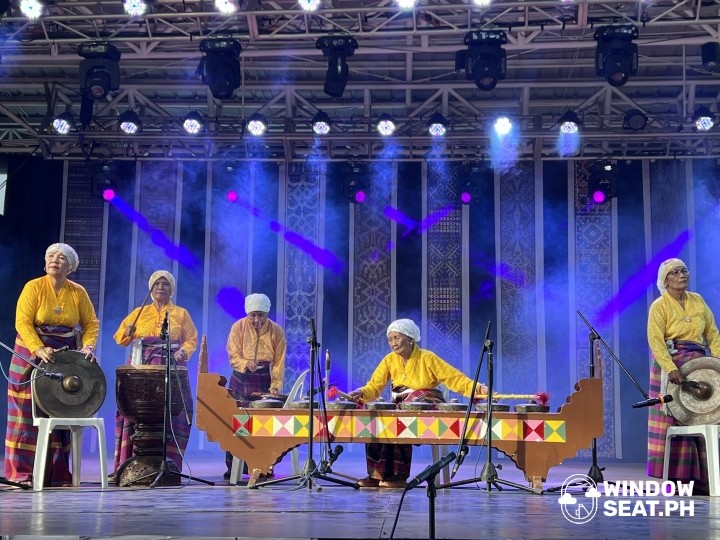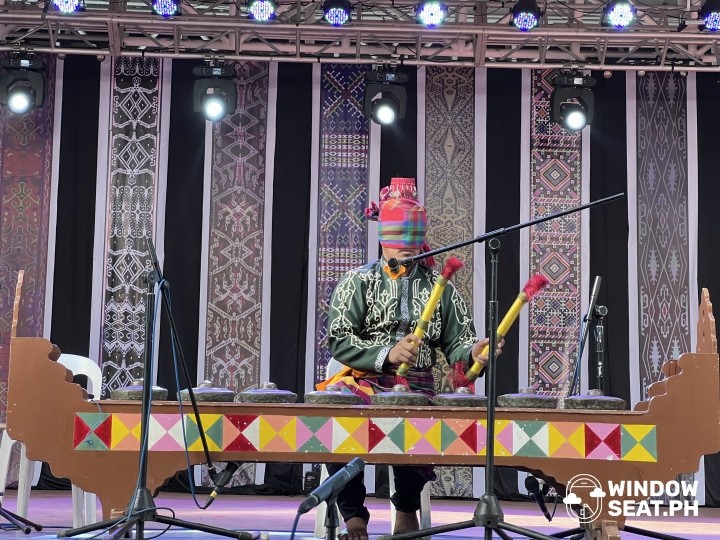 Pamulak sa Kadayawan
The 37th Kadayawan sa Davao's celebrations come to a close in a grand and colorful way with the Pamulak sa Kadayawan, a flower-themed parade that sees Davao's major thoroughfares flooded with blooms as elaborate floats pass by.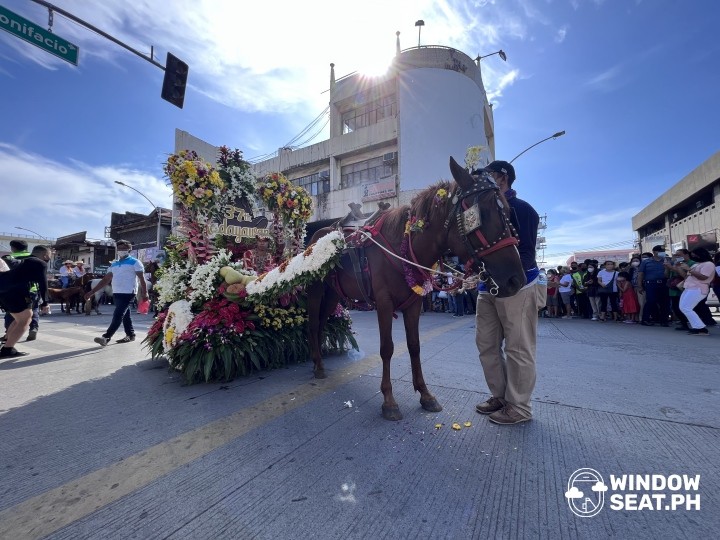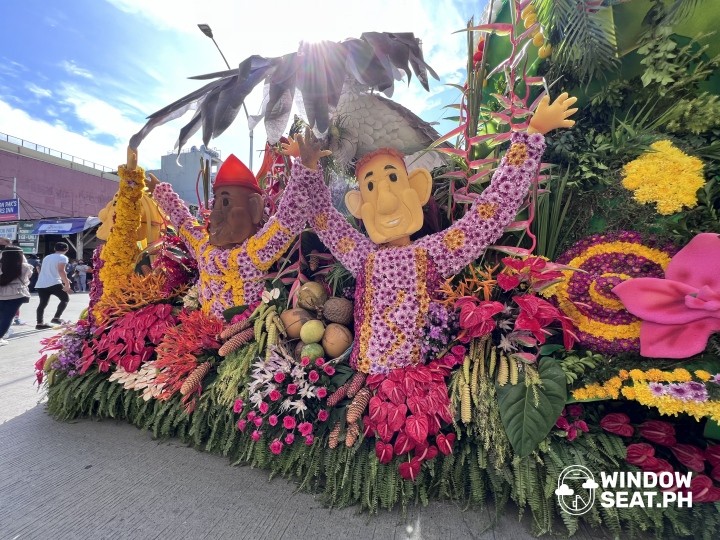 The streets come in full bloom with floats featuring sponsors and stakeholders.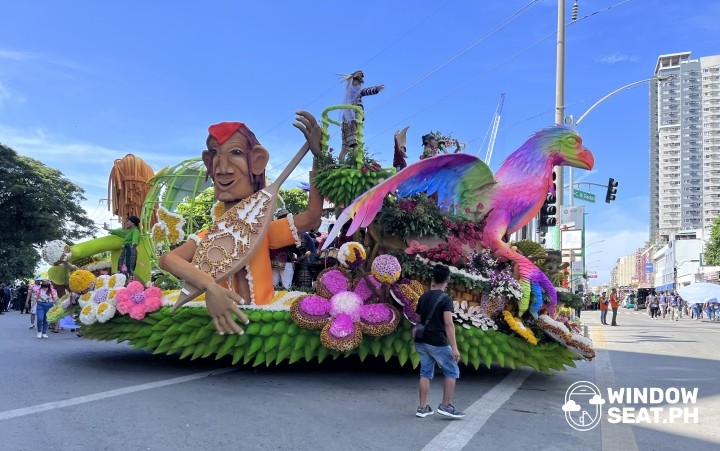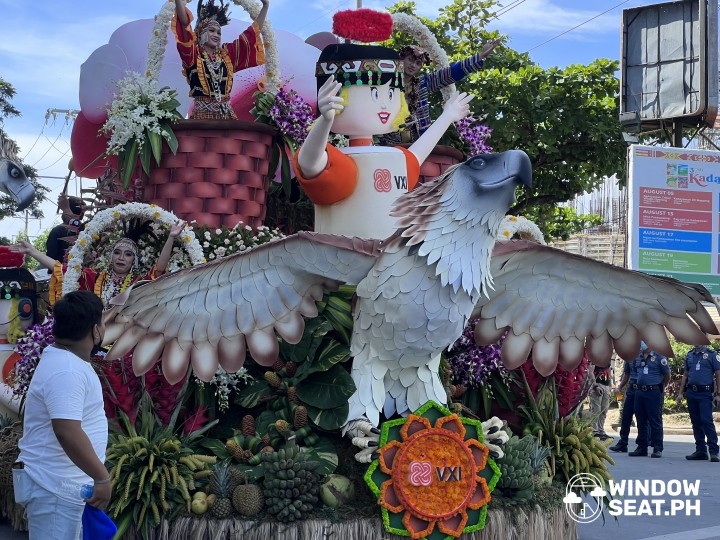 Common themes on the floats are Davao's icons: the Philippine Eagle, Waling-Waling, Mt. Apo, and Durian.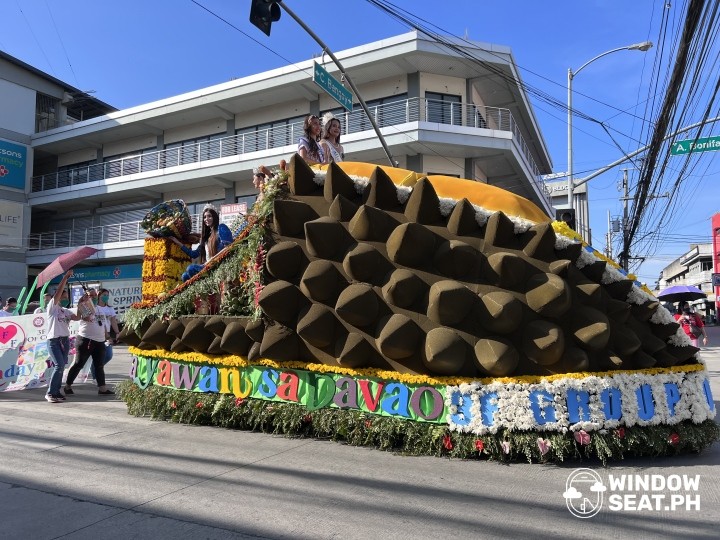 Tips for festival attendees
Looking forward to the next festival already? Here are some tips that will help you have a safe and enjoyable experience:
Dress and travel light. Bring a hat and fan, and an extra shirt, and keep them in a sling or shoulder bag. Backpacks are not allowed.
Bring water in a transparent tumbler to keep you cool and hydrated.
Choose a shady spot.
Bring candies and crackers.
Use pedestrian crossing lanes.
Get clearance for drones, if necessary. For Kadayawan, drones are not allowed, except those that have security clearance.
Cebu Pacific supports Kadayawan 2022
The Philippines' leading airline Cebu Pacific (CEB) goes all out as it supported the first face-to-face Kadayawan Festival since the pandemic, contributing as a gold sponsor to the event. 
To stimulate travel to the region, CEB has an ongoing seat sale exclusive to the Davao region that will run until August 26, 2022. Experience Davao for as low as P88 one-way base fare, for travels until January 31, 2023. 
"We are happy to finally celebrate Kadayawan face-to-face after a long time. We appreciate the support of Cebu Pacific and other Philippine carriers in enticing both local and foreign tourists to visit Davao and its surrounding areas. Davao has so much to offer, whether it's cultural heritage, outdoor adventure, island experience, or delicious Filipino food," said Department of Tourism Davao (DOT 11) regional director, Tanya Rabat-Tan.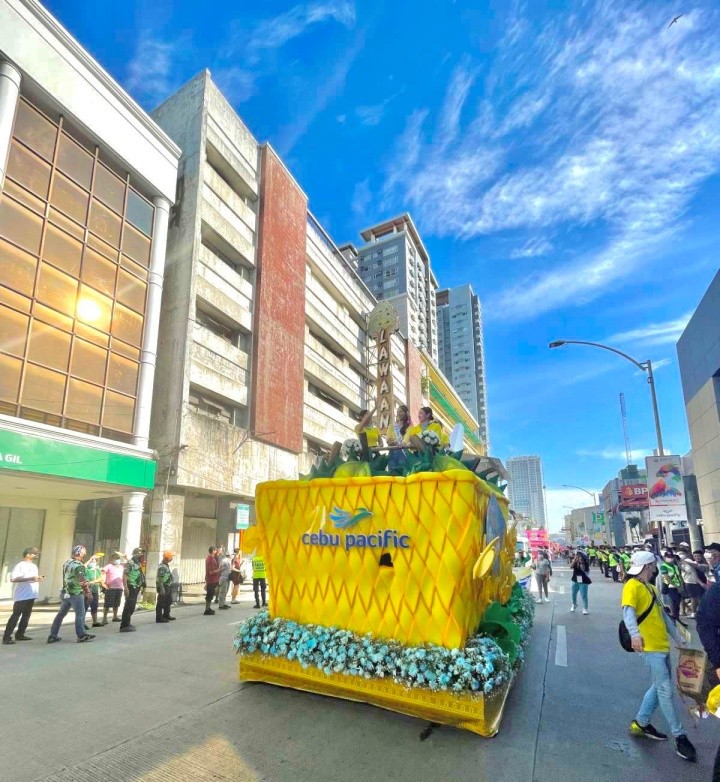 "We want to give everyJuan a convenient and affordable air travel, that is why we encourage families, friends, and even solo backpackers to take advantage of this promo and fly to Davao. Likewise, those from Davao can also book to other destinations in the country, like Bohol, Cebu, Iloilo, and Zamboanga," said Carmina Romero, Corporate Communications Director of Cebu Pacific.  
Davao is one of the pioneer routes of Cebu Pacific, with the maiden Manila-Davao-Manila service in 1996. In 2008, CEB designated the Davao City International Airport as its hub in Mindanao. It remains one of CEB's largest hubs.   
Starting August 24, CEB will increase its flight frequency between Davao and Zamboanga, from five times to seven times weekly.  
CEB currently flies 8x daily from Manila to Davao, thrice daily from Davao to Cebu, thrice weekly from Davao to Bohol (every Wednesday, Friday, and Sunday), and daily from Davao to Iloilo.   
The airline continues to offer its guaranteed low fares to stimulate travel across its widest domestic network and continues to implement a multi-layered approach to safety.  
Fly easy, going online is key! Let's Fly Juans More to CEB's widest domestic network. Book now via www.cebupacificair.com.
Local Guide: The Best 24 Hours in Davao City
Local Guide: The Best 24 Hours in Davao City
Carlo Mallo | Mar 16, 2016
​Looking for other places to explore? Join WindowSeat.ph's official Facebook community What's Your Trip PH​ for more recos!