LOOK: You Can Rent this Riverside Campsite in Tanay Exclusively for a Night
You can bring your pets here too!
by Ina Louise Manto | April 29, 2022
Home to an array of natural attractions, Tanay is a favorite destination for city dwellers who wish to go on an adventure without driving too far from the metro. In just a two-hour drive, you can already go trekking, swimming in waterfalls and rivers, hiking, or camping with a stunning view. If you're looking for a healing outdoor experience for the next weekend, bring your family or barkada to Casa Del Rio:
Mountain River Cabin at Casa Del Rio
The sounds of flowing water, chirping birds, and swaying of trees are just some of what you'll enjoy at Casa Del Rio, a newly-opened exclusive camping site in Tanay, Rizal. Nestled just beside Agos River, the property is a family-owned space that the owners share with guests to let families experience a healing sanctuary. You'll have the entire 600-sqm. Property exclusively during your stay, which includes various sleeping arrangements for up to 16 guests when you book via Airbnb.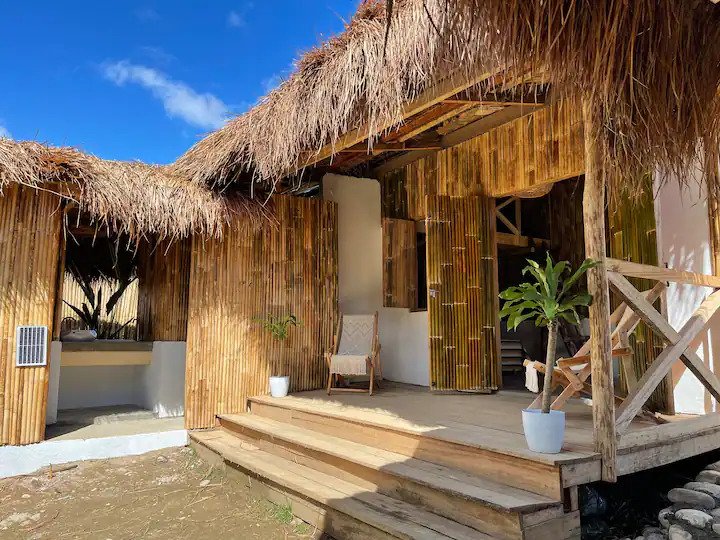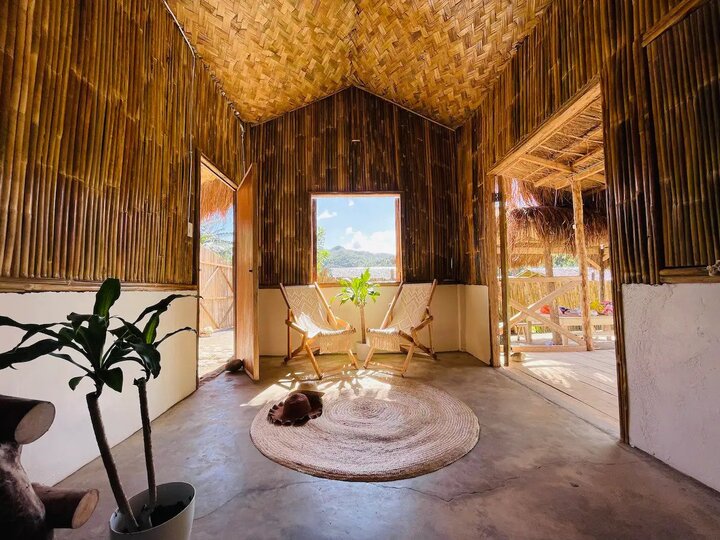 One of the stays sat Casa Del Rio is this cabin that gives a classic bahay kubo a modern twist by incorporating a loft inside. The main hut can accommodate up to five to six guests, and the owners advise not to let small kids stay in the loft due to the steep ladder. There are no ACs in the hut, but the weather should be enough to keep you cool at night.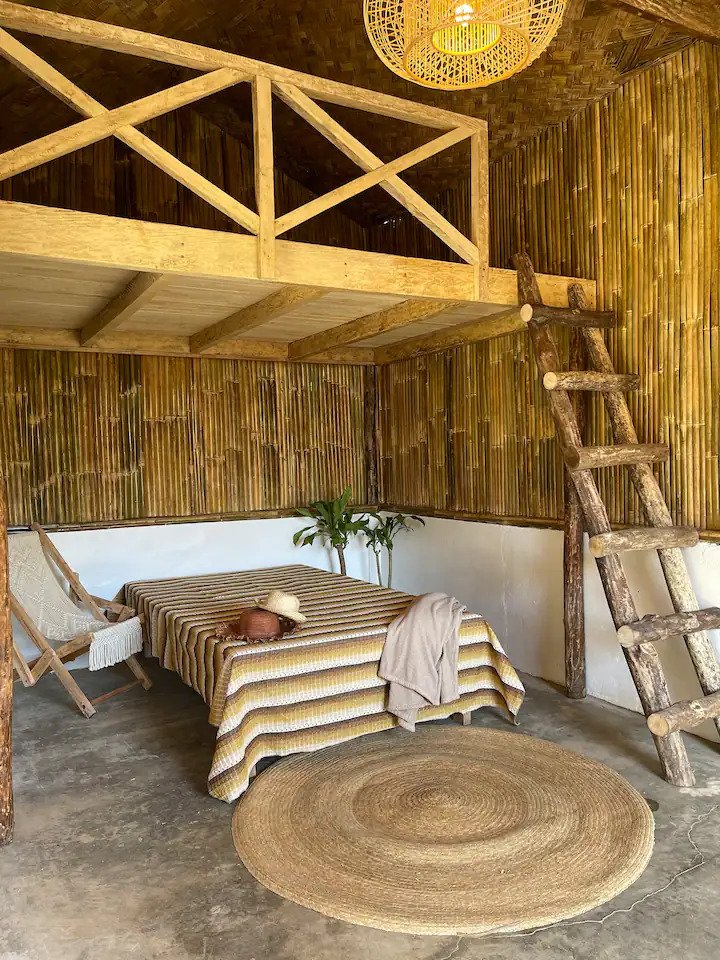 Teepee or A-frame huts are also up for grabs, and they can accommodate up to three guests.
If you want the classic camping experience, Casa Del Rio also has four waterproof tents that can accommodate up to four people each.
View this post on Instagram
There's little to no signal in the area – if you're looking for an off-grid experience and quit social media for a few days, this site provides the perfect retreat. Immense in the great outdoors: go fishing, swim in the river, and visit nearby attractions!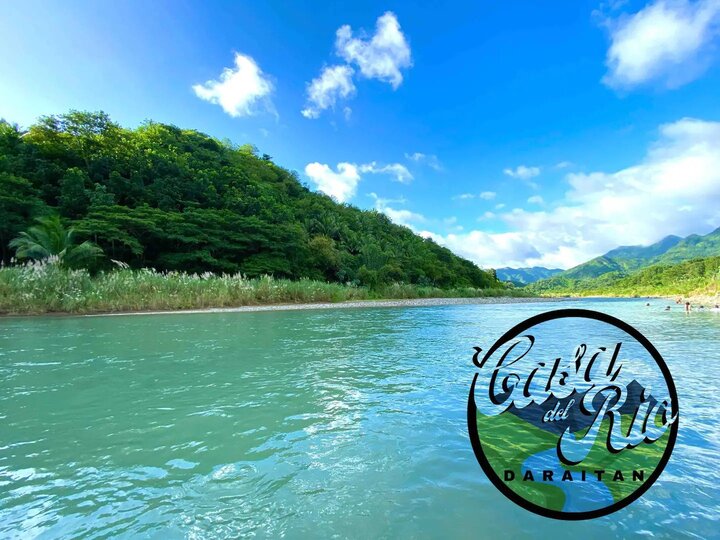 The property also runs on 70% solar power, and guests are advised to bring power banks for charging their devices. High wattage appliances are also not allowed.
Amenities
One of the best things about the site is the river view, which you can enjoy more on the deck. You can also set up surprises here and the area looks even more magical at night with the fairy lights!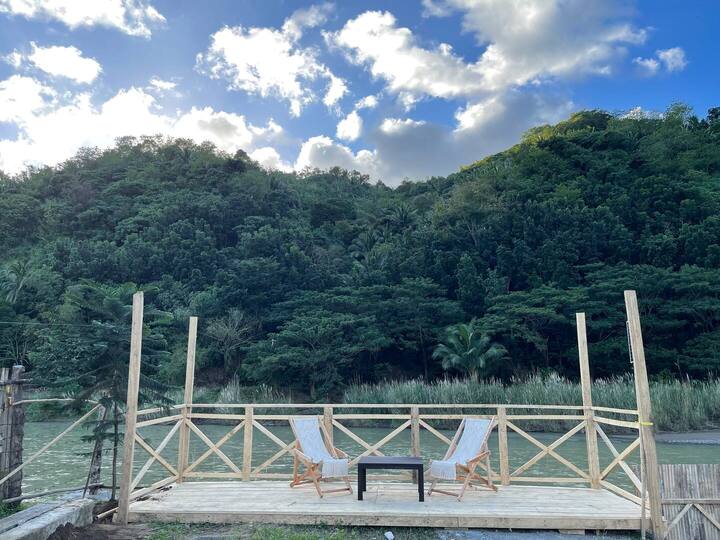 A dining hall can also be found outdoors, which is perfect for big groups. The kitchen, wash area, and comfort rooms are also outdoors.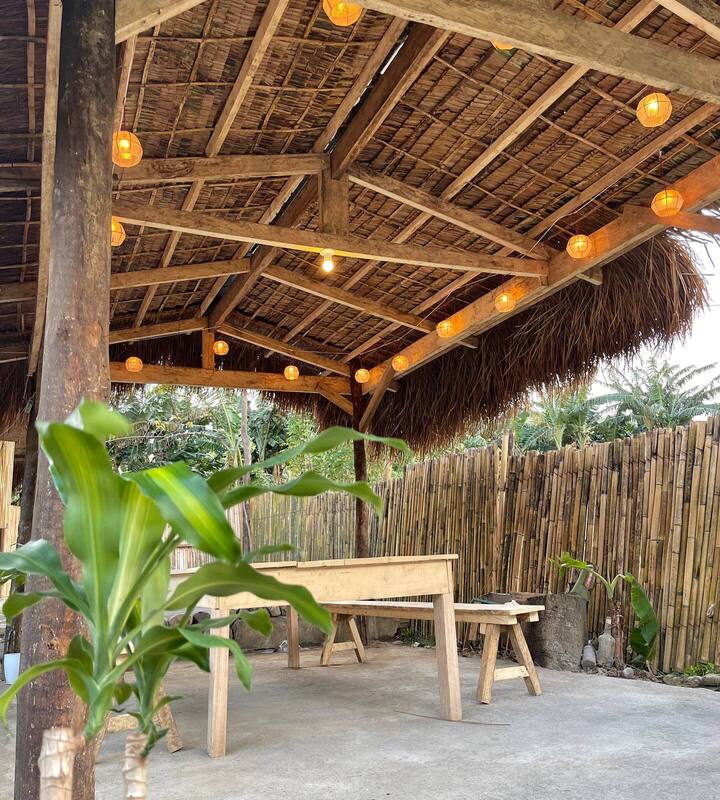 How to get there
Casa Del Rio is located in Daraitan, Tanay, Rizal. If you're driving, pin "Casa Del Rio Daraitan" on Waze. Don't forget to bring your vaccine card!
Rates start at P9,514 per night. Additional guests in excess of 16 will be charged P350-500 per head and P500 will be charged per pet. Book your stay here.
10 Best Glamping Sites Near Metro Manila for Your Next Getaway in Nature
10 Best Glamping Sites Near Metro Manila for Your Next Getaway in Nature
Ina Louise Manto | Oct 08, 2021
For inquiries and more information, contact the Airbnb host or visit their official Facebook and Instagram pages.