10 Books You Should Take to Your Beach Vacation
Includes two poetry collections, a few suspense-thrillers and a couple of historical fiction.
by Gene Loves Acosta | April 19, 2016
So how are you doing with your "travel more" and "read more books" New Year's resolutions? If you're lagging behind, this summer is the best time to enjoy some down time and do just that.
We rounded up some new book releases to help you find that perfect beachside page-turner—whether you're in the mood for a thrilling plot line or a sweet story that will make you sob into your sunbeds.
Memories
By Lang Leav | PHP749 (hardcover)
Poetry, Romance, Contemporary
Buy from Fully Booked or National Bookstore
Lang Leav presents a gorgeous hardcover gift book featuring the best of Lullabies and Love & Misadventure. Aside from the thirty-five new poems, the book also features original color illustrations by the author.
The Taming of the Queen
By Philippa Gregory | PHP1,159 (hardcover)
Historical drama
Buy from National Bookstore
Synopsis: "Kateryn Parr, a thirty-year-old widow in a secret affair with a new lover, has no choice when King Henry VIII, a man who has buried four wives, commands her to marry him. Kateryn has no doubt about the danger she faces. But her trust in him grows as she unites the royal family and rules the kingdom as regent. But is this enough to keep her safe? Kateryn stands out as an independent woman with a mind of her own. As a leader of religious reform and the first woman to publish under her own name in English, she is an easy target for the traditional churchmen and rivals for power who accuse her of heresy—the punishment is death by fire."
Maestra
By L.S. Hilton | PHP755 (hardcover)
Thriller, Mystery
Buy from Fully Booked
Synopsis: "By day, Judith Rashleigh is a put-upon assistant at a prestigious London art house. By night, she's a hostess at one of the capital's notorious champagne bars, although her work there pales against her activities on nights off. Desperate to make something of herself, Judith knows she has to play the game. Feeling reckless, she accompanies one of the champagne bar's biggest clients to the French Riviera, only to find herself alone again after a fatal accident. Tired of striving and the slow crawl to the top, Judith has a realization: If you need to turn yourself into someone else, loneliness is a good place to start. And she's been lonely a long time."
Me Before You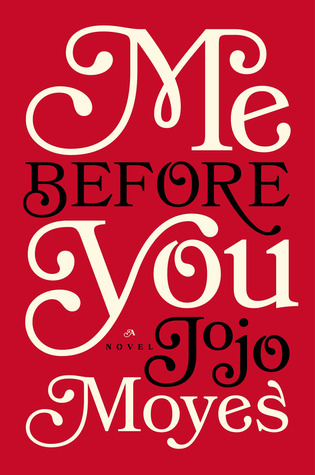 By Jojo Moyes | PHP665 (trade paperback)
Romance, Contemporary
Buy from Fully Booked or National Book Store
Synopsis: "Louisa Clark is an ordinary girl living an exceedingly ordinary life—steady boyfriend, close family—who has barely been farther afield than their tiny village. She takes a badly needed job working for ex–Master of the Universe Will Traynor, who is wheelchair bound after an accident. Will is acerbic, moody, bossy—but Lou refuses to treat him with kid gloves, and soon his happiness means more to her than she expected. When she learns that Will has shocking plans of his own, she sets out to show him that life is still worth living."
The Ultimatum
By Dick Wolf | PHP399
Mystery, Suspense
Buy from National Book Store
Synopsis: "Detective Jeremy Fisk tracks a serial sniper who has mastered state-of-the-art airborne technology to hunt his prey. When a leaker named Verlyn Merritt releases sensitive documents from the NYPD Intelligence Division to WikiLeaks, some of the deadliest criminals have access to Detective Jeremy Fisk's unlisted home address. The investigation is nearly derailed when a serial sniper begins shooting people on the street. The killer's aim is eerily accurate. With the clock ticking and millions of lives at stake, Fisk and Chay must find the mastermind before he can wreak havoc on a city paralyzed by fear."
Blood Infernal
By James Rollins and Rebecca Cantrell | PHP399
Mystery, Thriller
Buy from National Book Store
Synopsis: "As a scourge of murders sweeps the globe, archaeologist Erin Granger must decipher the truth behind a prophecy in the Blood Gospel, a lost tome written by Christ. With the Apocalypse looming, Erin again joins forces with Army Sergeant Jordan Stone and Father Rhun Korza to search for the key to mankind's salvation. But the prize has already fallen into the hands of their enemy, a demon before whom even the walls of the Vatican will fall."
The Long Utopia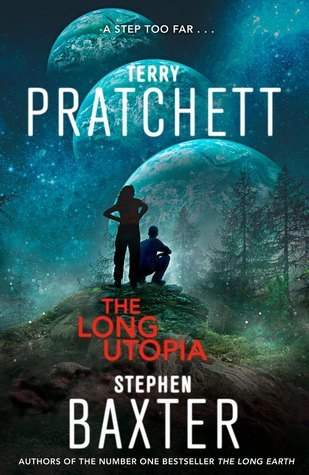 By Terry Pratchett and Stephen Baxter | PHP399
Science Fiction
Buy from  National Book Store
Synopsis: "2045-2059. Human society continues to evolve on Datum Earth. Lobsang, now an elderly and complex AI, suffers a breakdown, and disguised as a human attempts to live a "normal" life on one of the millions of Long Earth worlds. His old friend, Joshua, now in his fifties, searches for his father and discovers a heretofore unknown family history. And the super-intelligent post-humans known as "the Next" continue to adapt to life among "lesser" humans. But an alarming new challenge looms. An alien planet has somehow become "entangled" with one of the Long Earth worlds and some must make the ultimate sacrifice."
The Swans of Fifth Avenue
By Melanie Benjamin | PHP845 (hardcover)
Historical Fiction
Buy from National Book Store
Synopsis: "By all appearances, Babe Paley has it all: money, beauty, glamour, jewels, influential friends, a prestigious husband, and gorgeous homes. She is celebrated and adored for her ineffable style and exquisite taste, especially among her friends. Enter Truman Capote. This diminutive golden-haired genius with a larger-than-life personality explodes onto the scene, setting Babe and her circle of Swans aflutter.
Through Babe, Truman gains an unlikely entrée into the enviable lives of Manhattan's elite, along with unparalleled access to the scandal and gossip of Babe's powerful circle. But once a storyteller, always a storyteller—even when the stories aren't his to tell. But all too soon, he'll ignite a literary scandal whose repercussions echo through the years."
Silence: A Novel
By Shusaku Endo | PHP686 (paperback)
Historical fiction
Buy from Fully Booked
Synopsis: "Seventeenth-century Japan: Two Portuguese Jesuit priests travel to a country hostile to their religion, where feudal lords force the faithful to publicly renounce their beliefs. Eventually captured and forced to watch their Japanese Christian brothers lay down their lives for their faith, the priests bear witness to unimaginable cruelties that test their own beliefs. Shusaku Endois one of the most celebrated and well-known Japanese fiction writers of the twentieth century, and Silence is widely considered to be his great masterpiece."
Habang Wala Pa Sila
By Juan Miguel Severo | PHP185 (trade paperback)
Poetry
Buy from National Book Store
Spoken Word proponent Juan Miguel Severo brings his work on paper, in a book illustrated by Mervin Malonzo. Severo's poems about love and loss—mostly loss—will bring you on your knees, and back on your feet again.